A evolução da responsabilidade social corporativa chinesa
GLASGOW/SINGAPURA – Na última década, as empresas chinesas fizeram avanços importantes quanto à incorporação de questões ambientais, sociais e de governação (ASG) no seu processo de tomada de decisões. Mas ainda têm um longo caminho a percorrer, e não conseguirão fazê-lo sozinhas.
A ideia da responsabilidade social corporativa é relativamente recente na China. Entre o público chinês, a RSC começou a ganhar ímpeto em 2008, quando um terramoto de magnitude 8,0 atingiu a província de Sichuan, provocando 69 181 mortos, 374 171 feridos e 18 498 desaparecidos. Mais de 15 milhões de lares foram destruídos, deixando 10 milhões de pessoas desalojadas. Os danos totais foram estimados em 150 mil milhões de dólares.
Depois do denominado Grande Terramoto de Sichuan, o público chinês exigiu que as empresas contribuíssem para a recuperação. As empresas responderam, oferecendo apoios no valor de 1500 milhões de dólares – e abrindo um novo precedente para a RSC filantrópica na China.
Quando Sichuan sofreu um novo terramoto grave, embora menos devastador, em 2013, as principais multinacionais foram rápidas a oferecer apoio. A contribuição da Samsung, de 60 milhões de renminbi (8,5 milhões de dólares), e a da Apple, de 50 milhões de renminbi (7 milhões de dólares), confirmaram que a responsabilidade social se convertera numa parte integral da actividade empresarial.
À medida que a nova classe média da China for prosperando, as exigências de RSC só poderão crescer. Bem conscientes das normas e dos desenvolvimentos globais, os chineses da classe média esperam produtos mais seguros, serviços melhores e um ambiente mais saudável. Já não estão dispostos a tolerar empresas que dêem prioridade aos lucros sobre o bem-estar humano e ambiental.
Mas, por muito vigorosa que seja a pressão do público, esta não substitui os regulamentos. Em 2006, o direito comercial chinês foi revisto para incluir o conceito de RSC, e as bolsas de Xangai e Shenzhen emitiram directrizes para divulgação do desempenho em RSC. Mais recentemente, o governo da China implementou penalizações mais duras para as empresas que não cumpram os padrões de RSC, nomeadamente multas bastante mais elevadas e penas de prisão para quadros superiores.
Subscribe now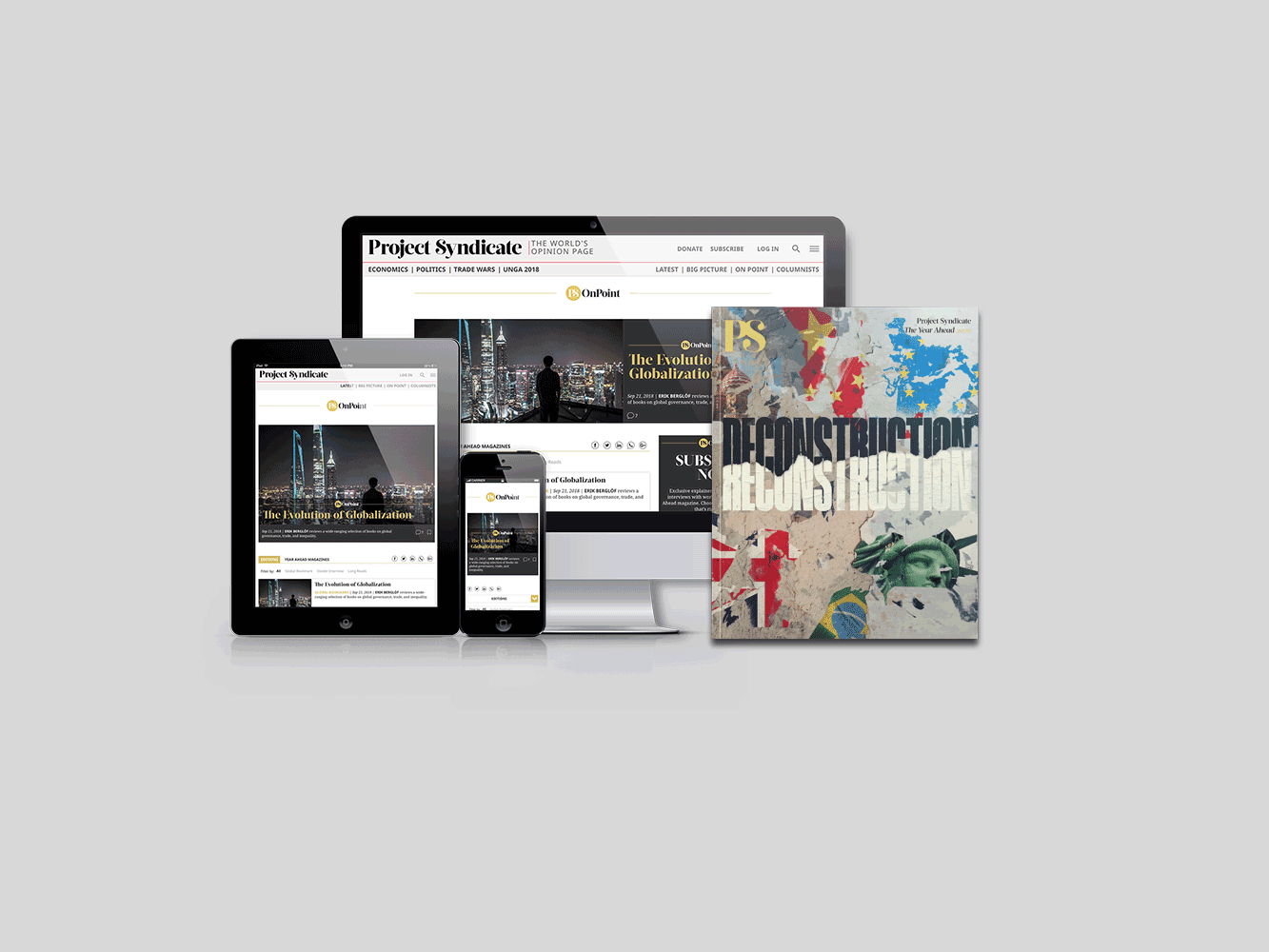 Subscribe now
Subscribe today and get unlimited access to OnPoint, the Big Picture, the PS archive of more than 14,000 commentaries, and our annual magazine, for less than $2 a week.
Os regulamentos externos também ajudaram. Por exemplo, em 2003, a União Europeia adoptou novos requisitos regulamentares sobre os resíduos de equipamentos eléctricos e electrónicos e a redução de substâncias perigosas, que são aplicáveis a toda a cadeia de abastecimento de qualquer empresa que funcione em países da UE, ou que exporte para os mesmos.
Adicionalmente, em 2016, a Bolsa de Valores de Hong Kong tornou obrigatória a realização de relatórios de RSC para as empresas cotadas. A BVHK insistiu no mesmo rumo em 2018, quando introduziu requisitos mais rigorosos de divulgação.
Estas medidas tiveram uma influência decisiva. Entre 1991 e 2005, as empresas chinesas publicaram apenas 22 relatórios de RSC. Entre 2006 e 2009, o total subiu até perto de 1600. Em 2018, esse número foi atingido em apenas dez meses: de Janeiro a Outubro, as empresas publicaram 1676 relatórios de RSC – um aumento anual homólogo de 8,5%.
As empresas detidas ou controladas pelo estado – que com maior probabilidade incorporam as prioridades governamentais, desde o alívio da pobreza ao controlo da poluição, nos seus modelos de negócio – emitem a maioria dos relatórios de RSC. As prioridades do governo também se reflectem nos modos em que as empresas implementam a RSC; por exemplo, em 2004, quando o órgão estatal chinês responsável pelas florestas lançou o seu programa "National Forest City", muitas empresas concentraram os seus esforços de RSC na plantação de árvores.
Mas o histórico da RSC nas empresas chinesas permanece desigual, no mínimo. Por exemplo, a qualidade dos relatórios de RSC varia grandemente, tal como variam as suas periodicidades de publicação. E, na verdade, com o aumento do número de relatórios de RSC, a proporção dos que podem ser considerados adequados diminuiu.
Isto não deveria surpreender, já que as informações sobre RSC ainda não são obrigatórias, e que ainda não existem penalidades pela não-divulgação de informações sobre ASG, quanto mais para a publicação de relatórios de qualidade inferior. As empresas cotadas na BVHK distribuem normalmente relatórios sobre sustentabilidade com uma qualidade muito maior que a das suas homólogas cotadas em Xangai e Shenzhen.
Os governos locais prejudicam ainda mais a prestação da China no âmbito ASG. Apesar do presidente chinês, Xi Jinping, ter declarado em 2012 que o crescimento económico não deveria prosseguir sem que as suas consequências sociais e ambientais fossem consideradas, os governos locais permaneceram centrados no PIB (um crescimento económico sólido pode, afinal, levar a promoções dos responsáveis do Partido Comunista). Segundo o antigo ministro-adjunto chinês do ambiente, Pan Yue, muitos governos provinciais protegeram abertamente, e até apoiaram activamente, os seus maiores poluidores empresariais.
A boa notícia é que isto parece estar a mudar, à medida que o governo central mantém – e, na verdade, aprofunda – o seu compromisso de garantir que as empresas incorporem objectivos de ASG nas suas operações. NO próximo ano, novos regulamentos tornarão obrigatória a divulgação de informações ASG para 3000 das empresas cotadas e dos emissores obrigacionistas da China.
Na última década, o panorama da RSC na China mudou quase tanto como os seus skylines urbanos. Mas os próximos dez anos devem trazer-nos uma evolução ainda mais rápida. O povo chinês e os seus líderes já não estão dispostos a permitir que as empresas fujam às suas responsabilidades sociais e ambientais.
,