Les entreprises chinoises prennent de plus en plus en compte leur responsabilité sociale
GLASGOW/SINGAPOUR – Lors de la dernière décennie, les entreprises chinoises ont réalisé des avancées considérables pour intégrer les questions environnementales, sociales et de gouvernance (ESG, environmental, social, and governance issues) dans leur processus de décision. Il leur reste néanmoins encore beaucoup de progrès à faire, mais elles n'y attelleront pas si rien ne les y incite.
Le concept de responsabilité sociale des entreprises est relativement nouveau en Chine. L'opinion publique a commencé à y être sensible en 2008, après le Grand tremblement de terre de magnitude 8 qui a frappé le Sichuan et s'est traduit par 69 181 morts, 374 171 blessés et 18 498 disparus. Plus de 15 millions de maisons ont été détruites, laissant 10 millions de personnes sans abri. Le coût des dommages est estimé à 150 milliards de dollars.
A la suite de cette catastrophe, l'opinion publique chinoise a demandé aux entreprises de participer à l'effort de reconstruction. Ces dernières ont réagi en donnant 1,5 milliards de dollars - un acte de philanthropie marquant le début de la prise en compte de leur responsabilité sociale.
Lorsqu'un autre tremblement de terre de moins grande amplitude a frappé à nouveau le Sichuan en 2013, les grandes multinationales ont réagi rapidement. Samsung a offert 8,5 millions de dollars et Apple 7 millions, ce qui montre qu'elles aussi ont intégré leur responsabilité sociale à leur stratégie.
La nouvelle classe moyenne chinoise se développant, la pression en faveur de la responsabilité sociale des entreprises est de plus en plus forte. Parfaitement informée des normes internationales dans ce domaine et de leur évolution, la classe moyenne chinoise veut des produits plus sûrs, de meilleurs services et un environnement plus sain. Elle n'accepte plus que les entreprises accordent la priorité à leur profit plutôt qu'au bien-être de la population et à la qualité de l'environnement.
Cependant, aussi forte soit la pression de l'opinion publique, elle ne peut se substituer à la réglementation. En 2006, la responsabilité sociale des entreprises a été inclus dans le droit des sociétés, tandis que les Bourses de Shanghai et de Shenzen ont émis des directives relatives à la publication par les entreprises de leurs résultats en la matière. Récemment, le gouvernement chinois a alourdi les pénalités applicables aux entreprises qui ne respectent pas les normes ESG en augmentant les amendes et en prévoyant des peines de prison pour les dirigeants.
Subscribe now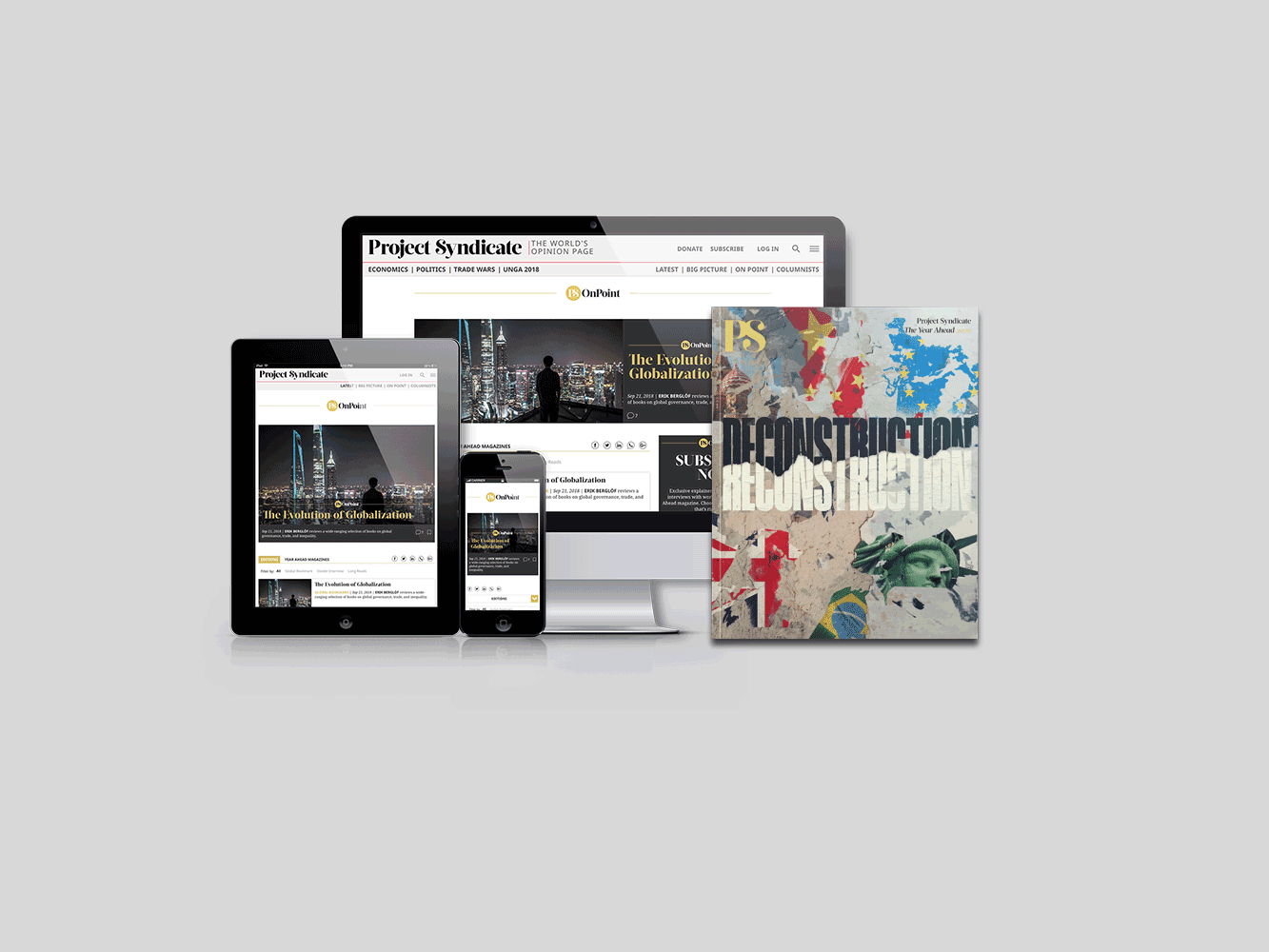 Subscribe now
Subscribe today and get unlimited access to OnPoint, the Big Picture, the PS archive of more than 14,000 commentaries, and our annual magazine, for less than $2 a week.
La réglementation adoptée pousse également à une réglementation plus contraignante. Ainsi en 2003 l'Union européenne a adopté une nouvelle réglementation sur la récupération du matériel électrique et électronique usagé et sur la diminution de l'utilisation de substances dangereuses. Cette réglementation s'applique à toute la chaîne d'approvisionnement des entreprises, qu'elles soient importatrices ou exportatrices.
Par ailleurs, depuis 2016 la Bourse de Hong Kong impose aux entreprises cotées en Bourse de produire un rapport sur leur responsabilité ESG. Et en 2018 elle a accru ses exigences concernant ce rapport.
Ces mesures ont eu des conséquences importantes. Alors les entreprises chinoises n'ont publié que 22 rapports sur leur responsabilité sociale entre 1991 et 2005, ce nombre est passé à près de 1600 entre 2006 et 2009. Et en 2018 elles ont atteint ce nombre dès le mois d'octobre avec 1676 rapports – une hausse de 8,5% par rapport à l'année précédente.
Ce sont les entreprises publiques cotées en Bourse ou sous le contrôle de l'Etat qui publient le plus de rapports sur leur responsabilité sociale, car cette responsabilité, de même que la lutte contre la pauvreté et à la lutte contre la pollution, sont des priorités gouvernementales. Ces priorités se traduisent aussi dans la manière dont ces entreprises mettent en œuvre leur responsabilité sociale. Par exemple lorsque l'Etat a lancé son programme Ville forestière (National Forest City), beaucoup d'entreprises se sont mises à planter des arbres.
Cependant, en matière d'ESG, le bilan des entreprises chinoises reste mitigé. Ainsi la qualité de leur rapport varie beaucoup de l'une à l'autre, de même que la fréquence de leur publication. Et si le nombre de leurs rapports est à la hausse, ce n'est pas le cas de leur qualité.
Ce n'est guère surprenant dans la mesure où ces rapports ne sont pas obligatoires et qu'aucune pénalité n'est prévue en cas de non publication, et encore moins en cas de rapport bâclé. Les entreprises cotées à la Bourse de Hong Kong publient généralement de bien meilleurs rapports que celles cotées à Shanghai ou Shenzhen.
Les autorités provinciales ne contribuent pas à la qualité de ces rapports. Alors que le président Xi Jinping a déclaré en 2012 que la croissance économique ne pouvait se poursuivre sans prendre en compte ses conséquences sociales et environnementales, les autorités locales s'intéressent avant tout au PIB (sa croissance est un critère fondamental pour la promotion des responsables du parti communiste). Selon Pan Yue, un ancien vice-ministre de l'environnement, beaucoup d'autorités provinciales protégent ouvertement, voire encouragent, les grandes entreprises qui polluent.
Heureusement cela change, car le gouvernement central veille à ce que les entreprises incluent les objectifs ESG dans leur stratégie, et même renforce son engagement en ce sens. L'année prochaine, une nouvelle réglementation obligera quelques 3000 entreprises chinoises cotées en Bourse ou qui émettent des obligations à publier un rapport ESG.
En terme de responsabilité sociale, environnementale et de gouvernance, le paysage de la Chine change presque aussi rapidement que n'ont fleuri les grattes-ciel dans ses villes au cours de la précédente décennie. Ces progrès pourraient même s'accélérer encore lors de la prochaine décennie. La population chinoise et ses dirigeants n'acceptent plus que les entreprises esquivent leur responsabilité sociale et environnementale.
Traduit de l'anglais par Patrice Horovitz
,