De evolutie van maatschappelijk verantwoord ondernemen in China
GLASGOW/SINGAPORE – De afgelopen tien jaar hebben Chinese bedrijven grote stappen gemaakt in het incorporeren van environmental, social, and governance (ESG) kwesties in hun besluitvorming. Maar ze hebben nog een lange weg te gaan en kunnen die niet geheel op eigen kracht bewandelen.
Het idee van maatschappelijk verantwoord ondernemen (mvo) is voor China relatief nieuw. Mvo begon onder het Chinese publiek momentum te krijgen in 2008 na een aardbeving met een kracht van 8 op de schaal van Richter in de provincie Sichuan waarbij 69.181 doden vielen, 374.171 gewonden, en 18.498 mensen vermist raakten. Er werden meer dan vijftien miljoen huizen verwoest en tien miljoen mensen werden dakloos. De totale schade werd geschat op 150 miljard dollar.
Na de zogeheten Grote Sichuan Aardbeving eiste het Chinese publiek dat bedrijven aan het herstel bij zouden dragen. Het bedrijfsleven antwoordde hierop met 1,5 miljard dollar aan steun en schiep daarmee een nieuw precedent qua filantropisch maatschappelijk verantwoord ondernemen in China.
Toen in 2013 een nieuwe maar minder verwoestende aardbeving Sichuan trof stonden grote multinationals in de rij om hulp te bieden. De bijdragen van Samsung van 60 miljoen renminbi (7,8 miljoen euro) en die van Apple van 50 miljoen (€6,5 miljoen) bevestigden dat sociale verantwoordelijkheid een integraal onderdeel van het zakenleven geworden was.
Nu de nieuwe Chinese middenklasse bloeit zal de roep om mvo alleen nog maar luider worden. Zich welbewust van mondiale normen en ontwikkelingen verwacht de Chinese middenklasse veiliger producten, betere diensten, en een gezondere omgeving. Bedrijven die winst boven het welzijn van mens en natuur stellen worden niet langer getolereerd.
Maar hoe machtig de publieke druk ook is, deze is geen substituut voor regelgeving. In 2006 werd de Chinese bedrijfswetgeving gereviseerd om het concept mvo op te nemen, en de beurzen van Shanghai en Shenzhen gaven richtlijnen uit om vorderingen op gebied van mvo openbaar te maken. Recent introduceerde de Chinese overheid hardere straffen voor bedrijven die niet voldoen aan ESG-normen, waaronder significant hogere boetes en gevangenisstraffen voor hogere leidinggevenden.
Subscribe now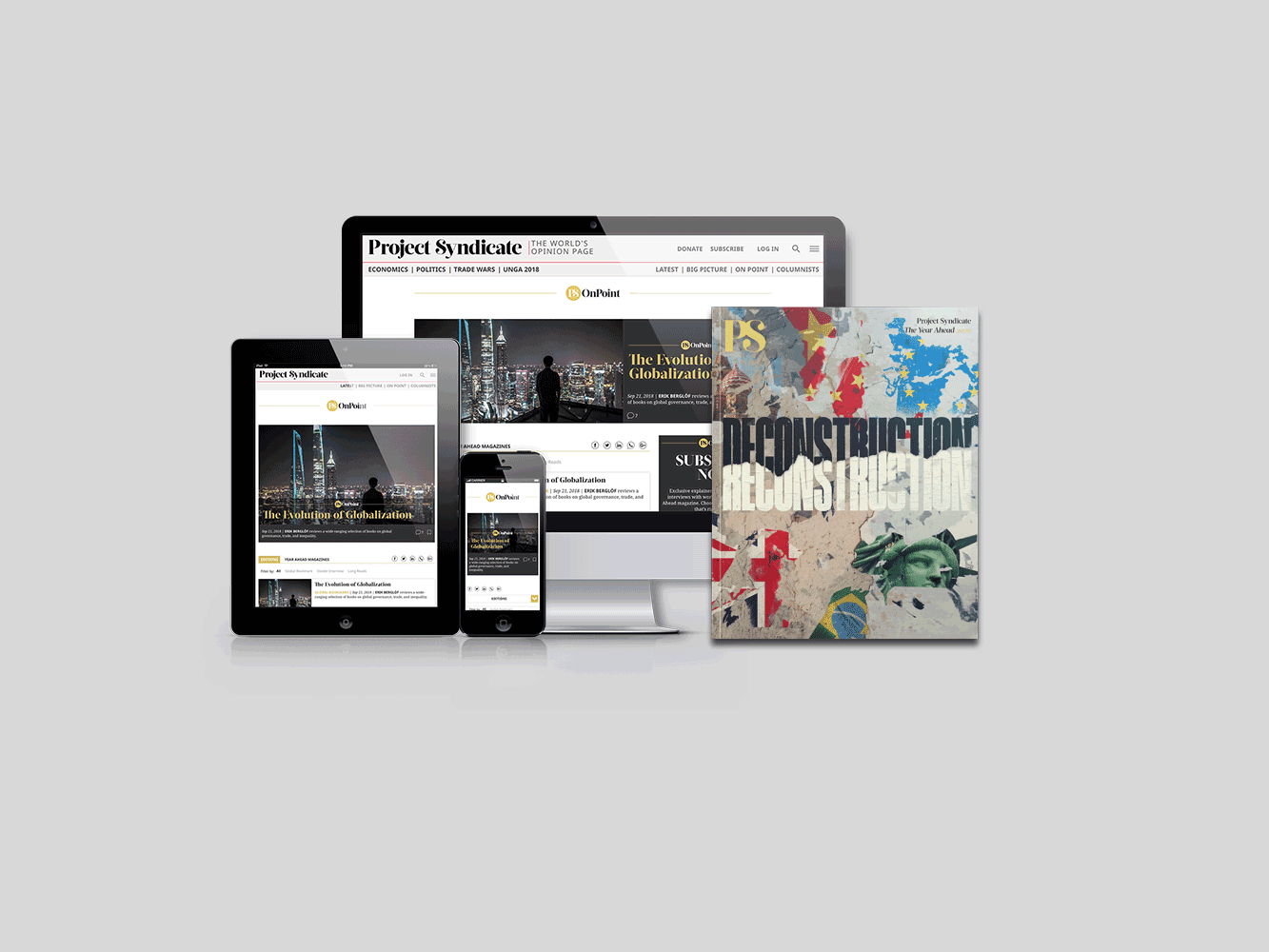 Subscribe now
Subscribe today and get unlimited access to OnPoint, the Big Picture, the PS archive of more than 14,000 commentaries, and our annual magazine, for less than $2 a week.
Ook externe regelgeving heeft geholpen. Zo stelde de Europese Unie in 2003 nieuwe regels voor de afvalverwerking van elektrische en elektronische apparatuur en reductie van gevaarlijke stoffen in, die van toepassing zijn op de gehele aanvoerlijn van ieder bedrijf dat opereert in of exporteert naar EU-landen.
Bovendien maakte de Hong Kong Stock Exchange ESG-rapportage in 2016 verplicht voor genoteerde bedrijven. De HKSE borduurde hier in 2018 op voort toen ze nog stringentere vereisten voor openbaarmaking introduceerde.
Deze maatregelen hebben een krachtig effect gehad. Van 1991 tot 2005 brachten Chinese bedrijven slechts 22 mvo-rapporten uit. Van 2006-2009 groeide dit aantal tot bijna 1600. In 2018 werd dat getal in slechts tien maanden gehaald: van januari tot oktober brachten bedrijven 1676 mvo-rapporten uit, een jaarlijkse stijging van 8,5%.
Beursgenoteerde staatsbedrijven of door de staat gecontroleerde bedrijven – die de prioriteiten van de regering eerder in hun zakenmodellen zullen incorporeren, van verlichting van armoede tot het beperken van vervuiling – geven de meeste mvo-rapporten uit. De prioriteiten van de overheid worden ook weerspiegeld in de manier waarop bedrijven mvo implementeren; toen het Chinese Staatsbosbeheer bijvoorbeeld in 2004 haar 'Nationale Bos Stad' programma introduceerde richtten veel bedrijven hun mvo-inspanningen op het planten van bomen.
Maar de mvo-prestaties van Chinese bedrijven blijven op zijn best gemengd te noemen. De kwaliteit van mvo-rapporten varieert bijvoorbeeld enorm, net zoals het aantal dat gepubliceerd wordt. En alhoewel het aantal mvo-rapporten sterk is gegroeid is het deel dat als goed kan worden beschouwd gedaald.
Dit mag geen verrassing heten, omdat mvo-rapportage nog steeds niet verplicht is en er geen straffen staan op het niet vrijgeven van ESG-informatie, op het uitbrengen van rapporten van slechte kwaliteit nog geheel daargelaten. Bedrijven aan de HKSE bieden over het algemeen duurzaamheidsrapporten van een veel hogere kwaliteit dan hun tegenhangers in Shanghai en Shenzhen.
Lokale overheden ondermijnen de Chinese ESG-prestaties nog verder. Ondanks de verklaring van de Chinese president Xi Jinping in 2012 dat economische groei niet langer nagejaagd mag worden zonder respect voor sociale- en milieuconsequenties zijn lokale overheden zich op het bbp blijven concentreren. (sterke groei kan voor het Chinese partijkader immers tot promoties leiden.) Volgens voormalig staatssecretaris van Milieu van China Pan Yue hebben veel provinciale overheden de grootste commerciële vervuilers openlijk in bescherming genomen en zelfs actief gesteund.
Het goede nieuws is dat dit lijkt te veranderen, daar de centrale overheid haar engagement om te garanderen dat bedrijven mvo-doelen in hun operaties verankeren volhoudt en zelfs verdiept. Volgend jaar zullen nieuwe regels openbaarmaking van ESG-prestaties voor de 3000 Chinese beursgenoteerde bedrijven en uitgevers van obligaties verplicht maken.
Het Chinese mvo-landschap is het afgelopen decennium bijna net zo veranderd als de skylines van haar steden. Maar de komende tien jaar zouden een zelfs nog snellere vooruitgang moeten brengen. Het Chinese volk en haar leiders zijn niet langer bereid om bedrijven toe te staan hun sociale en ecologische verantwoordelijkheden te ontlopen.
Vertaling Melle Trap
,