Cómo combatir las operaciones de influencia de China
NUEVA YORK – En tanto las negociaciones comerciales entre Estados Unidos y China renguean hacia una conclusión incierta, gran parte del mundo sigue obsesionado con la potencial escalada del conflicto entre las dos economías más grandes del mundo. Pero las discusiones limitadas sobre los aranceles de toma y daca, el mercantilismo chino y el robo de propiedad intelectual no reconocen las implicancias más amplias de la guerra comercial: Estados Unidos y China están perdiendo su capacidad de interactuar de una manera que no sea contenciosa.
A los ojos de Estados Unidos, China representa una amenaza que escala rápidamente –una percepción sustentada en parte en el gran excedente comercial bilateral y en los esfuerzos descarados de China por apropiarse de tecnología norteamericana-. Pero también –y quizá más importante- está motivada por la búsqueda de China de una hegemonía militar en la región Asia-Pacífico, sus inversiones de rápido crecimiento en el exterior, sus intentos por reformular los debates sobre políticas globales y sus esfuerzos por ejercer influencia sobre otros países, incluido el propio Estados unidos.
Esos esfuerzos, advirtió el año pasado el director del FBI, Christopher Wray, incluyen el uso de actores no tradicionales para infiltrarse en las instituciones democráticas, especialmente en el mundo académico. En este sentido, concluyó Wray, la "amenaza china" es más que "una amenaza integral para el gobierno"; es "una amenaza para toda la sociedad". Nuestro informe recientemente publicado La influencia de China y los intereses norteamericanos –el resultado de un grupo de trabajo constituido por 23 miembros que copresidí, convocado por la Hoover Institution y la Asia Society- confirma este temor.
Por cierto, concluye el informe, el Partido Comunista Chino está infiltrándose en un amplio rango de instituciones norteamericanas –desde universidades y grupos de expertos hasta medios de comunicación y gobiernos estatales y locales-, así como en la comunidad chino-norteamericana. El PCC está penetrando en el tejido blando de la democracia norteamericana.
Esto no es ni un despliegue flagrante de poder militar o económico "duro", ni el tipo de intercambio transparente a través del cual las democracias ejercen "poder blando" sobre el resto del mundo. Por el contrario, es una forma de lo que se ha dado en llamar "poder agudo": el uso de tácticas "encubiertas, coercitivas y corruptoras" (según las palabras del ex primer ministro australiano Malcolm Turnbull) para obligar a los países a seguir a pie juntillas la línea retórica de China y respaldar sus intereses.
La clave para desplegar este poder agudo es el aparato expansivo y sofisticado "Frente Unido" del PCC, un sistema casi centenario destinado a promover la propaganda china e influir en el exterior. Este aparato –y el sistema leninista de China en términos más amplios- tiene poco respeto por la integridad de las instituciones cívicas, y menos aún por valores como la libertad de expresión, religión y asamblea. Por el contrario, explota fácilmente la apertura de las democracias liberales occidentales para alcanzar sus propios objetivos.
Subscribe now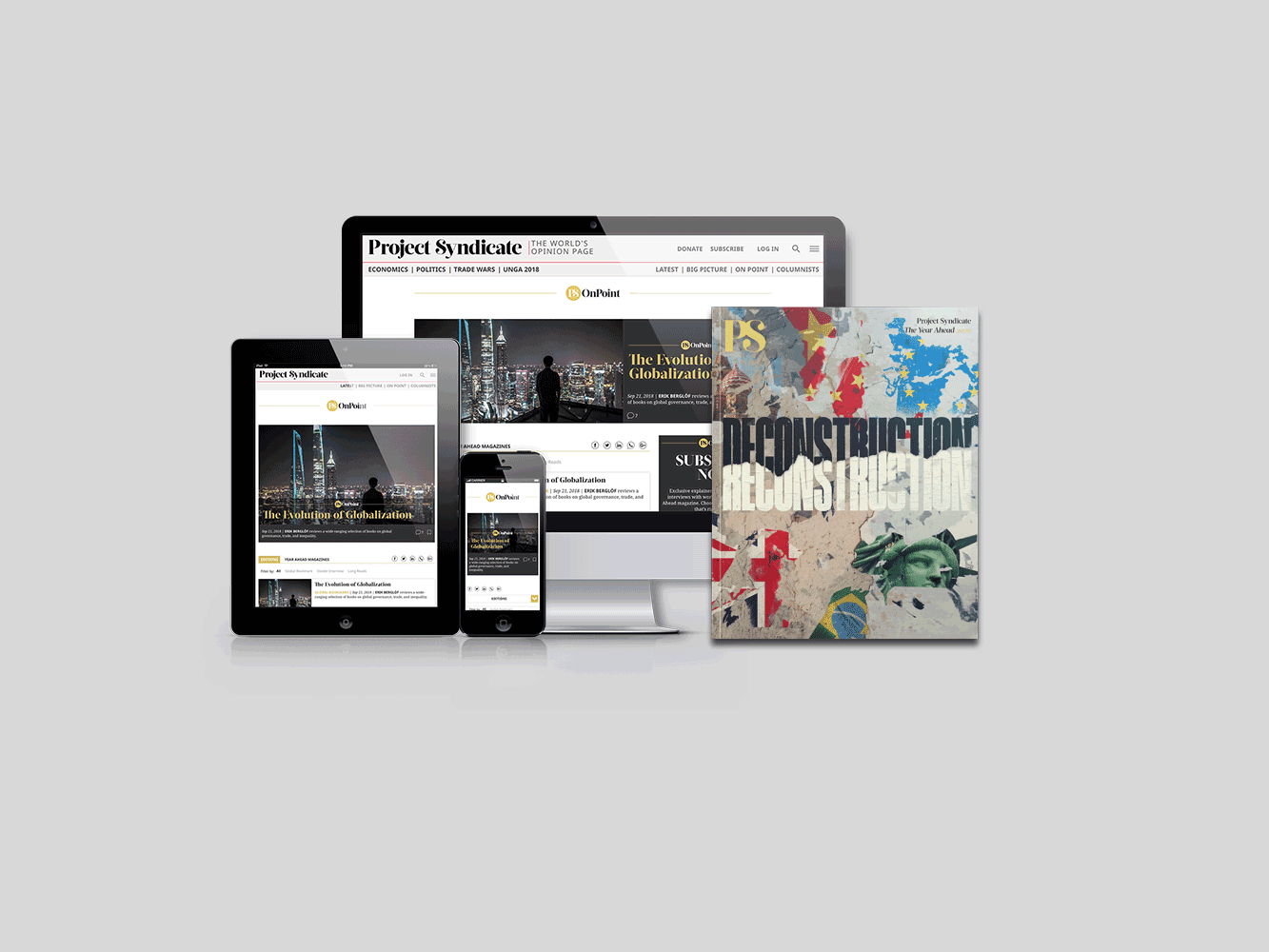 Subscribe now
Subscribe today and get unlimited access to OnPoint, the Big Picture, the PS archive of more than 14,000 commentaries, and our annual magazine, for less than $2 a week.
¿Cuáles son esos objetivos? A diferencia de las operaciones de influencia de Rusia, que se centran en la manipulación electoral a través de desinformación sobre el país elegido, las operaciones exteriores de China, inclusive en Estados Unidos, se centran en relatos sobre sí misma. Sus líderes quieren reformular la manera en que el mundo ve el ascenso de China, para minimizar los desafíos a su militarización en el Mar de la China Meridional, la represión de las minorías religiosas en Xinjiang y Tíbet, la vigilancia generalizada de sus ciudadanos y la resistencia a una reforma democrática en Hong Kong.
Para lograrlo, China moviliza a sus propios ciudadanos en el exterior –especialmente a aquellos en la academia, ya sean profesores o estudiantes- y a miembros de la diáspora china, a quienes considera "compatriotas" (同胞们) que le deben lealtad a la "patria china" (中国祖国). Muchos estudiantes chinos ya no se sienten libres de hablar abiertamente en las aulas norteamericanas; los expertos chinos se autocensuran para poder conseguir visas de regreso a su país; y la mayoría de los medios en lengua china en Estados Unidos ahora reflejan una línea amistosa con China.
Como señaló Wray, las operaciones de influencia de China exigen una "respuesta de toda la sociedad" –que, en nuestra opinión, debería hacer hincapié en una "vigilancia constructiva"-. Las universidades, grupos de expertos, medios, asociaciones y gobiernos locales de Estados Unidos deben exigir transparencia en su relación con posibles socios chinos, inclusive una total transparencia sobre cualquier vínculo que tengan con el estado, el PCC o el ejército de China.
Estados Unidos, y esto es crucial, debe garantizar que su respuesta no amenace con generar ataques con motivaciones raciales a chinos en Estados Unidos. China puede ver a cualquiera que sea chino o tenga ascendencia china como un potencial agente. Pero, para defender sus valores de justicia e igualdad, Estados Unidos debe analizar directamente el comportamiento, no la etnicidad.
Para poder reconocer comportamientos sospechosos y defender su integridad, las instituciones estadounidenses deben aprender más sobre aquellas personas con las que están tratando, inclusive cooperando con instituciones pares en Estados Unidos y en el exterior. A los defensores del poder agudo de China no se les puede permitir utilizar una estrategia de "divide y reinarás".
Finalmente, los actores estadounidenses deben exigir más reciprocidad en el trato con sus contrapartes chinas. Sólo si se garantizan intercambios más abiertos e iguales Estados Unidos puede aspirar a transformar las operaciones encubiertas de poder agudo de China en operaciones auténticas de poder blando, en las que cada país goce de acceso e influencia en el otro de una manera transparente.
Es probable que China siga siendo el principal rival de Estados Unidos en materia de poder e influencia global en el futuro previsible. Pero eso no significa que los dos países deban mantener una relación peligrosamente contenciosa. Por el contrario, deberían adoptar una política de compromiso constructivo –que mantenga una competencia justa, que permita una cooperación de beneficio mutuo y que fomente la paz entre las dos potencias más grandes del mundo.
Orville Schell es director del Centro de Relaciones entre Estados Unidos y China en la Asia Society. Larry Diamond es miembro sénior de la Hoover Institution. Ambos son coeditores de
,