De "ciudadanas corporativas" a catalizadoras de cambios mundiales
GINEBRA – Hasta el mes pasado, ya eran 183 los altos directivos empresariales que firmaron una declaración donde afirman su compromiso con trascender el mantra de la "primacía del accionista" hacia una gestión que tenga en cuenta a todas las partes interesadas, incluidos empleados, clientes, proveedores y comunidades. Ante esto, muchos respondieron con escepticismo. Pero rebajar la declaración de la organización empresarial estadounidense Business Roundtable a un mero gesto publicitario es no tener en cuenta el hecho de que las empresas hoy enfrentan intensos vientos de frente y tienen una capacidad comprobada para adaptarse a cambios en las condiciones.
La empresa moderna, desde su aparición, ha tenido que lidiar con una paradoja fundamental: la sociedad necesita organizaciones grandes para la solución de problemas colectivos complejos, pero también desconfía de la autoridad y toma de decisiones centralizadas. Como explican Robert D. Atkinson y Michael Lind en su último libro, Big is Beautiful: Debunking the Myth of Small Business [Lo grande es bello: refutación del mito de la pequeña empresa], en Estados Unidos, las empresas grandes superan a las pequeñas en casi todos los indicadores, desde salarios y productividad hasta exportaciones e innovación.
Pero según encuestas de opinión pública, las grandes empresas están entre las instituciones en las que menos confían los estadounidenses (apenas mejores que el periodismo televisivo y el Congreso), mientras que las pequeñas empresas figuran entre las más confiables (sólo superadas por el ejército). Esta paradoja de la confianza ha sido fuente de diversas transformaciones de la gobernanza corporativa a lo largo del tiempo.
La primera transición se dio en el siglo XIX, cuando la Revolución Industrial trasladó la producción de la pequeña empresa manejada por sus dueños a la gran empresa multidivisional moderna, dando paso al surgimiento de una clase gerencial profesional. La gran ola de fusiones de fines del siglo XIX (cuando miles de pequeñas empresas cedieron lugar a unos pocos grandes conglomerados empresariales) aceleró esta reorganización del paisaje corporativo.
Las nuevas megacorporaciones promovieron el avance de las sociedades, pero también crearon nuevos desequilibrios, y casi de inmediato encontraron resistencia. En 1890, el senador estadounidense John Sherman declaró: "Si no toleramos un rey como poder político, tampoco deberíamos tolerar un rey con poder sobre la producción, el transporte y la venta de ningún artículo de primera necesidad". Con esas palabras nació la Ley Antitrust Sherman.
Según un estudio publicado en 1935 por el economista Shaw Livermore, más de la mitad de los conglomerados empresariales formados en Estados Unidos entre 1888 y 1905 ya no existían o habían perdido primacía llegados los años treinta. Tal vez los haya afectado más el progreso tecnológico acelerado que las políticas antitrust, pero el caso es que aprendieron la lección: cuando uno dilapida la licencia social para operar, el tamaño es un estorbo.
Subscribe now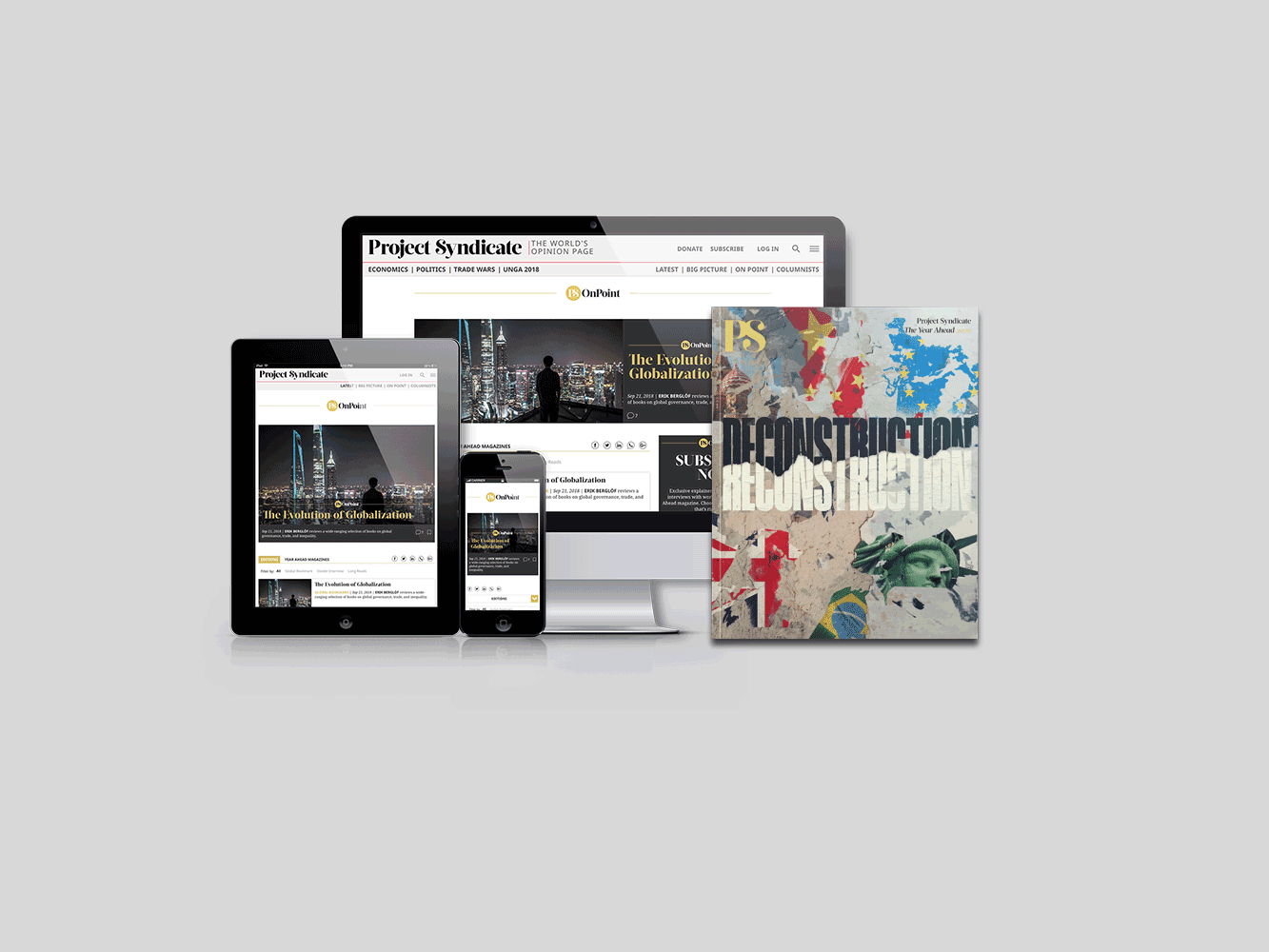 Subscribe now
Subscribe today and get unlimited access to OnPoint, the Big Picture, the PS archive of more than 14,000 commentaries, and our annual magazine, for less than $2 a week.
Este descubrimiento fue la base de una nueva transformación de la gobernanza empresarial: la institucionalización de la beneficencia corporativa. Si bien ya desde el siglo XVII era común que algunos de los más grandes donantes en Estados Unidos fueran dirigentes empresariales (actuando en forma individual), en el siglo XX la filantropía se convirtió en un ingrediente esencial de la actividad empresarial en ese país. Esto ayudó a mantener una tregua implícita con el gobierno, que se mostró más dispuesto a dejar a las empresas operar con mínimas interferencias.
Si el comienzo del siglo XX se definió por la aparición de la empresa multidivisional moderna, la segunda mitad del siglo fue la era de las multinacionales. El cambio comenzó después de la Primera Guerra Mundial y cobró impulso tras el final de la Guerra Fría, cuando la integración de mercados y la gran expansión de las burocracias corporativas permitieron a las empresas aprovechar economías de escala mundiales.
Y entonces la paradoja de la confianza volvió a asomar. La gigante informática Microsoft no corrió la misma suerte que la mayor proveedora estadounidense de telecomunicaciones, AT&T, que en los ochenta fue dividida en varias empresas; pero se la obligó a eliminar restricciones contra el software de terceros, una decisión que a la larga facilitaría el crecimiento de compañías como Google.
Si bien las campañas antitrust de los noventa no tuvieron la escala y el alcance de las de principios del siglo XX, la presión llevó a las empresas a reconsiderar su papel en la sociedad. En 1973, en la reunión anual del Foro Económico Mundial en Davos, su fundador Klaus Schwab afirmó que "el propósito de la gerencia profesional" es servir a todas las partes interesadas y armonizar sus diferentes intereses.
El "Manifiesto de Davos" preanunció otra transformación que llevó a las empresas de la "beneficencia corporativa" a la "ciudadanía corporativa": la idea de que una corporación, como cualquier ciudadano, debe armonizar su interés propio con los intereses compartidos de la sociedad. Pero aunque los participantes de la reunión de ese año del Foro avalaron en forma unánime el manifiesto, lo de la ciudadanía corporativa siguió siendo una idea radical, que sólo ahora, casi medio siglo después, está ganando aceptación.
El catalizador de esta nueva transformación es la Cuarta Revolución Industrial, caracterizada por la expansión de las empresas al ámbito de los datos y de los algoritmos. En cierto sentido, esta nueva fase de la actividad empresarial podrían liderarla las pequeñas empresas. Como expresó Jack Ma (fundador de la megatecnológica china Alibaba) ante los asistentes a Davos este año: "En los últimos veinte años, la globalización la controlaron 60 000 empresas en todo el mundo. Imagínense si pudiéramos aumentar eso a 60 millones".
Pero no hablaba de un regreso al pasado, donde pequeñas y medianas empresas individuales dirijan la economía. En realidad, Ma estaba promocionando una plataforma de su autoría que busca dar a las pymes medios para crear operaciones globalizadas.
Allí radica la diferencia fundamental entre los mercados modernos y los que concibió Adam Smith en 1776: hoy la competencia obliga a las pymes a almacenar, procesar y analizar cantidades inmensas de datos, y esas capacidades las proveen gigantes como Alibaba, Amazon, Facebook y Google.
Asimismo, aunque con el surgimiento de la "economía de plataformas" haya mucha gente trabajando a la manera de empresas unipersonales, esos trabajadores dependen de plataformas multinacionales para conseguir pedidos de los clientes. Hoy, la paradoja de la confianza gira en torno de esta tensión entre un tamaño nunca antes visto (hace poco, Apple y Amazon se convirtieron en las primeras empresas privadas con una valoración superior al billón de dólares) y una pequeñez preindustrial.
Esto lleva a que las grandes corporaciones no sean solamente una de las partes interesadas; a menudo, controlan las plataformas en las que todas las partes interesadas interactúan. Para evitar otra reacción pública contra ellas, deben hacer que esas plataformas nos sirvan no sólo como consumidores, sino también como emprendedores, trabajadores y ciudadanos. En un tiempo de desafíos globales sin precedentes (entre ellos el cambio climático y altos niveles de desigualdad), esto incluye necesariamente usar el poder inédito del liderazgo de las plataformas como catalizador de soluciones de escala global.
A principios de este año, la fabricante de carne artificial Beyond Meat tuvo un debut en bolsa espectacular. Pero en vez de apuntar a satisfacer la creciente demanda de carne mediante una expansión de operaciones agroindustriales (como hacían las empresas del pasado), Beyond Meat y otras compañías similares (por ejemplo Impossible Foods) están trabajando para ayudar a reducir el consumo global de carne, un importante motor del cambio climático.
En esto se basa la última transición en la gobernanza corporativa, que se centra no sólo en expandir mejor, sino también en elegir mejor lo que se expandirá. Los dirigentes empresariales saben muy bien lo que sucede cuando la marea de la opinión pública se les vuelve en contra. Los llamados de los críticos a que conviertan sus compromisos recientes en acciones son legítimos, pero hay motivos de sobra para creer que lo harán voluntariamente.
Traducción: Esteban Flamini