La victoria de Johnson es una pérdida para el poder británico
LONDRES – Con el Brexit dominando las angustiantes elecciones generales británicas este mes, una serie de importantes propuestas de políticas han recibido poco o ningún debate. La más importante de ellas es el plan de los conservadores de derechas de abolir el Departamento Británico para el Desarrollo Internacional (DFID). Ahora que el Primer Ministro Boris Johnson se ha asegurado una mayoría parlamentaria, el DFID podría ser absorbido por el Ministerio de Relaciones Exteriores y de la Mancomunidad de Naciones (FCO), que se encargaría de administrar el presupuesto británico anual de ayudas de £14 mil millones ($18,6 mil millones).
Como señalé previamente este año, el plan de los conservadores solucionaría un gran problema –la decadencia del servicio diplomático británico- con la creación de uno mucho mayor: la pérdida del poder blando de nuestro país. El compromiso pionero del Reino Unido de acabar con la pobreza en el mundo reporta beneficios de largo alcance, y su programa de ayudas es uno de sus recursos globales más valiosos. Desde la creación del DFID hace 22 años, ha sacado de la pobreza a millones de personas, ha ayudado a millones niños adicionales a ir a la escuela, y ha salvado millones de vidas, no en menor medida impulsando una campaña de vacunación de 700 millones de menores. Más recientemente, la agencia se ha convertido en líder mundial de la provisión de ayuda para el desarrollo a países pobres que se enfrentan a los efectos del cambio climático.
Johnson está advirtiendo que el Reino Unido pos-Brexit necesitará un FCO más fuerte mediante para fortalecer su influencia en el exterior. Sin embargo, hacer que el FCO absorba al DFID socavará la posición global británica, y no dará ninguna ganancia en eficiencia. A diferencia de la diplomacia, que suele depender del secreto y, en consecuencia, deja escasas huellas, las iniciativas para el desarrollo exigen transparencia y son más eficaces si están sujetas a escrutinio externo.
El Reino Unido logra beneficios de poder blando por su papel pionero en las iniciativas que apuntan al logro de los Objetivos de Desarrollo Sostenible de las Naciones Unidas. Pero los votantes británicos no siempre saben en qué consisten. Cuando se les pregunta, tienden a suponer que cerca de un 20% del presupuesto nacional se destina a ayuda extranjera, cuando la cifra real ronda el 1%. Y suelen quedar todavía más impresionados al saber que el típico estudiante africano recibe menos de 50 peniques ($0,67) del gasto anual británico en ayudas. Apenas lo suficiente para comprar un bolígrafo o un cuaderno.
Johnson debiera prestar atención al consenso transversal manifestado por la Coalición para la Prosperidad Global, que ha demostrado que la diplomacia y el desarrollo son tareas distintas pero igualmente importantes. Como señala Hilary Benn, ex directora del DFID y actual presidenta del Comité Selecto sobre el Brexit: "Quienes son muy buenos para destinar fondos (para el desarrollo), deberían ser los que lo impulsaran". De manera similar, la Dama Margaret Beckett, ex secretaria de exteriores y actual miembro del Comité de Seguridad Nacional, argumenta que la combinación de "liderazgo en defensa, desarrollo y diplomacia es absolutamente crucial para la seguridad nacional del Reino Unido".
Incluso los diplomáticos están de acuerdo. El ex Subsecretario Permanente del FCO Simon Fraser ha dicho que sacar dinero del DFID para cerrar la brecha presupuestaria del FCO "no es fundamentalmente la solución". Si bien los diplomáticos del FCO deberían mantenerse centrados en la diplomacia, observa, el DFID y sus expertos internos en medidas para el combate de la pobreza deberían seguir centrándose en "sus temas de experticia". Tiene razón. El Reino Unido tiene una influencia en el mundo mayor a su peso relativo precisamente porque ha facultado a cada una de estas agencias clave a centrarse en su misión primaria.
Subscribe now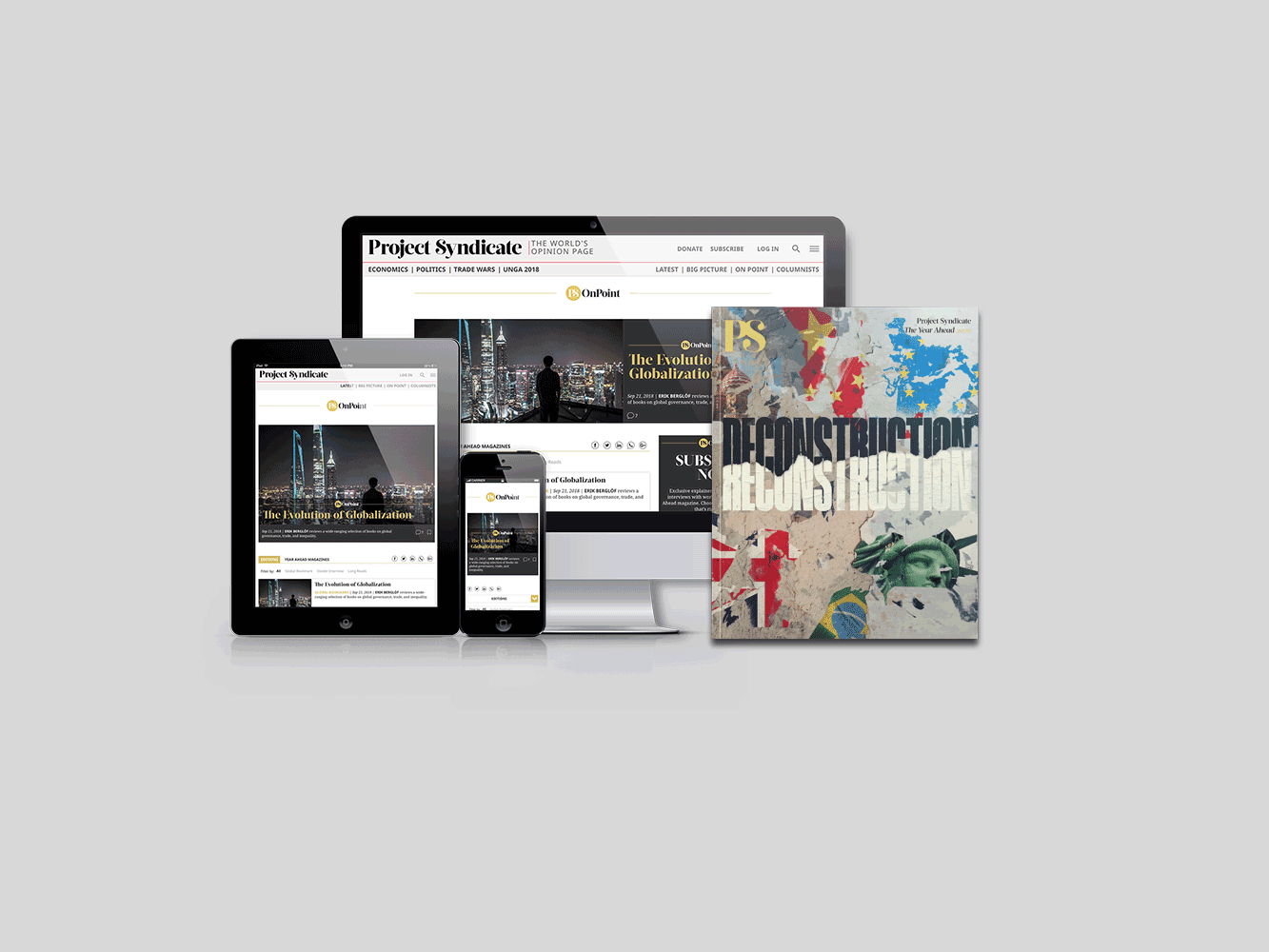 Subscribe now
Subscribe today and get unlimited access to OnPoint, the Big Picture, the PS archive of more than 14,000 commentaries, and our annual magazine, for less than $2 a week.
Pero existen razones incluso más sólidas y urgentes para mantener la existencia del DFID. Después de la Segunda Guerra Mundial, el Primer Ministro Winston Churchill identificó tres esferas de influencia británica, cada una de las cuales alimenta a otra. Desde entonces, Gran Bretaña ha centrado sus iniciativas diplomáticas en los Estados Unidos, la Mancomunidad de Naciones y Europa. Y, sin embargo, ha descuidado una cuarta esfera de influencia: su papel en las instituciones internacionales, desde el Fondo Monetario Internacional, el Banco Mundial y la Organización Mundial de Comercio, pasando por las Naciones Unidas y entidades como el Programa Ambiental de la ONU.
Por una variedad de razones –incluido el temor de que una Organización de Naciones Unidas más poderosa fortalecería las fuerzas anticolonialistas-, Gran Bretaña dedicó menos tiempo y energía de lo que habría podido a dar forma a la evolución de estas instituciones. En contraste, Francia centró sus esfuerzos en el FMI y los países escandinavos se convirtieron en actores indispensables para las iniciativas de desarrollo y fuerzas de paz de la ONU. La actitud británica de una participación relativamente débil no cambió sino hasta el periodo de 1997-2010, cuando los gobiernos a los que serví intentaron cambiar de rumbo al liderar el camino para la creación del G20 y el Consejo de Estabilidad Financiera.
La única manera de que una Gran Bretaña no europea tenga alguna influencia global es colaborando con las organizaciones internacionales. Solo mediante el auspicio y el liderazgo de iniciativas para el desarrollo podrá el "Reino Unido del Brexit" convertirse en un "Reino Unido Global". Pero sin el DFID, los ministros y diplomáticos británicos llegarán a las mesas de negociación globales con incluso menos que ofrecer.
Al fin y al cabo, el DFID ha sido pionero en la cooperación global en salud, educación y medio ambiente. Ha ayudado a crear nuevas iniciativas globales, como el Servicio Financiero Internacional para la Inmunización, Global Partners for Health (Socios Globales para la Salud) y el fondo de Compromisos Anticipados de Mercado para el desarrollo de nuevos medicamentos en países pobres. A través del DFID, el Reino Unido se ha convertido en un miembro líder del Fondo Global, así como el mayor promotor del nuevo Servicio Financiero Global para la Educación (que yo y otras personas del Reino Unido ayudamos a crear).
El Presidente estadounidense Donald Trump ha dividido el mundo entre nacionalistas y globalistas, pero ni siquiera los nacionalistas pueden pasar por alto esos espacios sin gobierno que están más allá del alcance de los estados-nación. Sin cooperación internacional para enfrentar la polución, la pobreza y los conflictos en todo el planeta, sus consecuencias seguirán haciéndose sentir. Si se elimina el DFID de la ecuación, el Reino Unido quedará doblemente perjudicado: será incapaz de ayudar o de liderar.
Traducido del inglés por David Meléndez Tormen