¿Puede Estados Unidos recuperar el liderazgo?
ANN ARBOR – La inminente ceremonia de ingreso del presidente electo de EE. UU., Joe Biden, generó esperanzas de que su gobierno consiga que «América vuelva ser líder». Si Estados Unidos desea transformar su rivalidad con China en una competencia constructiva, este es el enfoque adecuado, pero que Biden pueda recuperar y mantener el liderazgo mundial estadounidense dependerá de cuán eficazmente repare las grietas internas y se ocupe del arraigado recelo que albergan algunas partes del electorado de su país contra la globalización.
Biden se comprometió reiteradamente a recuperar la reputación internacional y la posición mundial de EE. UU., gravemente dañadas por Donald Trump. A tal fin, volverá rápidamente a participar en las instituciones multilaterales (como la Organización Mundial de la Salud) y los acuerdos internacionales (comenzando con el Acuerdo Climático de París) de los que Trump retiró a EE. UU.
Estos compromisos señalan una visión en la que EE. UU. vuelve a encabezar el orden liberal internacional, un puesto desde el cual puede competir y cooperar más eficazmente con China, pero hay un buen motivo para creer que muchos estadounidenses no desean que su país retome el liderazgo.
La victoria electoral de Biden en noviembre no llegó a constituir el repudio decisivo a Trump y su estilo tóxico de populismo que esperaban los liberales. Es cierto, Biden obtuvo más de 81 millones de votos —más que ningún otro candidato a presidente en la historia de EE. UU.—, pero Trump recibió más de 74 millones —el segundo mayor número registrado— y aumentó su participación entre los grupos minoritarios respecto a 2016. Esto, a pesar de un desfile de escándalos sin precedentes y el manejo desastroso de la pandemia.
¿Cómo se entiende la perdurable popularidad de Trump? Una explicación, propuesta por Peter Singer en noviembre, es que casi la mitad de EE. UU. «perdió el alma». Este diagnóstico es ciertamente certero en cuanto a los elementos más preocupantes de la base de votantes de Trump, entre quienes se cuentan los nacionalistas y neonazis blancos que invadieron el Capitolio el 6 de enero. Incluso quienes no forman parte de esta categoría votaron por un presidente abiertamente racista que se negó a denunciar a los supremacistas blancos.
De todas formas, sería simplista descartar el apoyo a Trump como un simple respaldo a la intolerancia, vale la pena recordar que el 13% de quienes votaron a Trump en 2016 votaron a Barack Obama en 2012 y Trump recibió diez millones de votos más en 2020 que en 2016.
Subscribe to Project Syndicate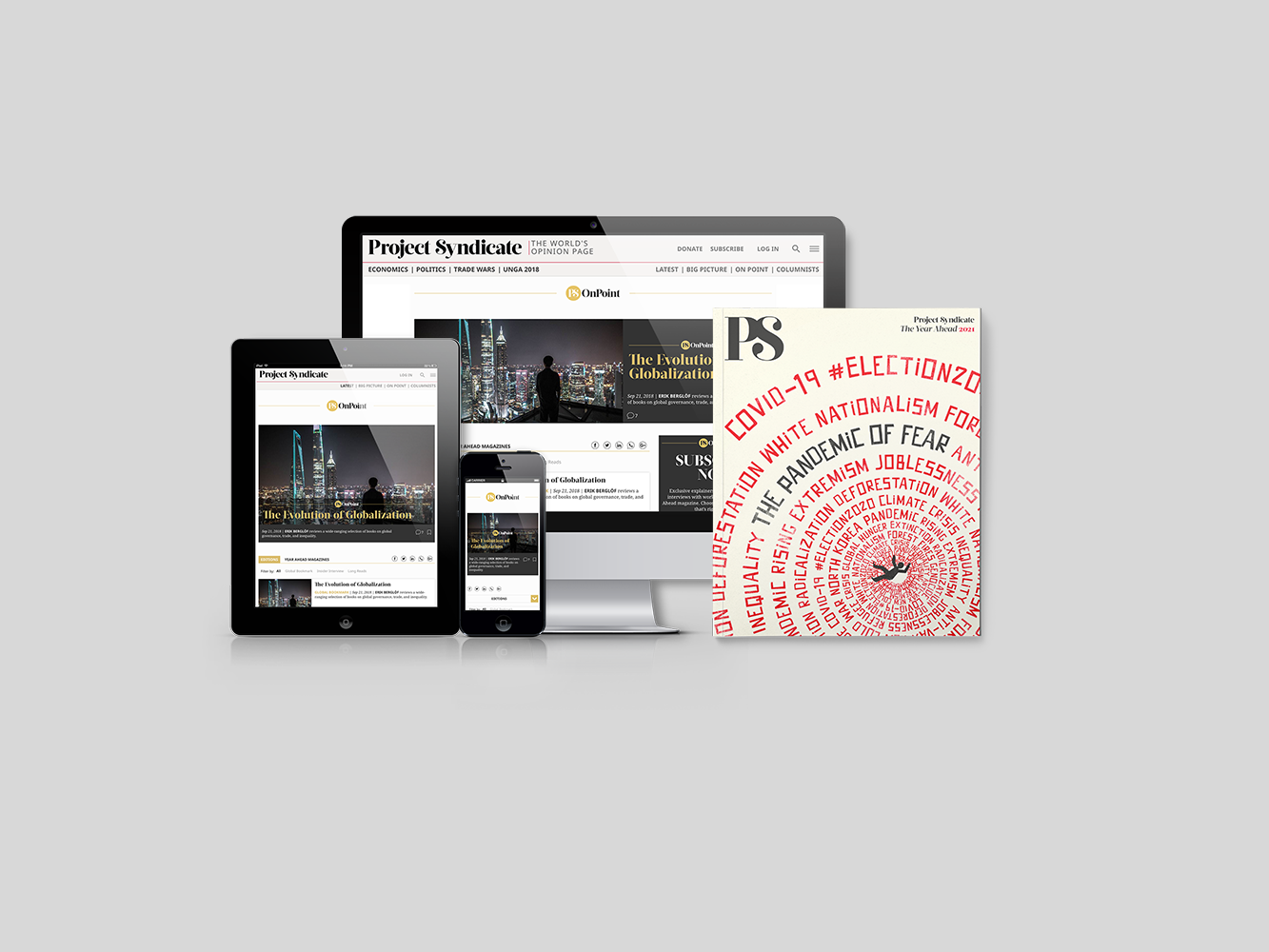 Subscribe to Project Syndicate
Enjoy unlimited access to the ideas and opinions of the world's leading thinkers, including weekly long reads, book reviews, and interviews; The Year Ahead annual print magazine; the complete PS archive; and more – All for less than $9 a month.
El apoyo a Trump proviene de fuentes variopintas. El racismo y la xenofobia están entre ellas, pero también el enojo entre los votantes rurales y de la clase trabajadora por el estancamiento de sus ingresos y por la creciente desigualdad. Algunos votantes asiáticos también se sintieron atraídos por su postura dura frente a China. Por ser alguien que no pertenece a la clase política, Trump logró explotar el resentimiento contra la dirigencia política, introducirse en el aparato republicano y embanderarse como adalid de los desafectos al régimen.
Esos votantes se equivocaron al confiar en Trump, que nunca tuvo la intención de solucionar sus penurias en forma genuina, ni escrúpulos a la hora de incitarlos a montar una insurrección, para luego abandonarlos. Hubo un factor estructural que facilitó a Trump y sus conspiradores el engaño a esos votantes: la globalización creó muchos perdedores además de ganadores.
Entre los ganadores están las grandes empresas que desplazaron su producción a sitios más baratos, ampliando considerablemente sus márgenes de ganancia, y las economías en vías de desarrollo —especialmente, China— a las que se mudaron. Entre los perdedores hay millones de trabajadores estadounidenses del sector manufacturero que perdieron sus empleos. Agreguemos el legado estadounidense de racismo y la difusión de noticias falsas a través de las redes sociales y el resultado es inflamable.
Pero no solo la clase trabajadora está desilusionada con la globalización. Con el desplazamiento del centro de gravedad de la economía mundial hacia potencias emergentes como China, esos países ganaron un mayor peso en las instituciones internacionales, que supuestamente representan a todos los países en vez de a quienes las orquestaron. Para muchos de los responsables de las políticas estadounidenses, esto era inaceptable; si EE. UU. se hace cargo del costo de mantener un orden mundial, creen, debe poder asegurarse de que se atiendan primero sus intereses.
Fiel a sus promesas de «América primero», Trump retiró a EE. UU. de sus compromisos previos de liderazgo mundial, redujo su involucramiento en el extranjero y construyó un muro. Produjo exactamente lo que querían su votantes, pero su política inevitablemente generó consecuencias que los líderes estadounidenses no podían aceptar: el creciente papel de China, que aprovechó a llenar el vacío de liderazgo que dejó EE. UU.
Ante esa situación, el gobierno de Trump presentó a China como el enemigo mortal de Estados Unidos, inició una ruinosa guerra comercial e impuso gran cantidad de sanciones. En Pekín, esa hostilidad confirmó lo que sospechaban desde hacía mucho: EE. UU. nunca aceptaría su ascenso sin dar pelea, por lo que reaccionaron de manera defensiva. El círculo vicioso resultante de desconfianza y antagonismo todavía sigue en pie.
Para el gobierno de Biden, destacan dos lecciones: en primer lugar, EE. UU. no puede repicar y estar en misa —no puede abandonar el liderazgo mundial y negarse a permitir que alguien tome su lugar—; si insiste, habrá enfrentamientos y políticas suicidas. En segundo lugar, el choque de Estados Unidos con China durante los últimos cuatro años significó tanto un divorcio de ese país como un divorcio de la globalización.
Esto implica que, si EE. UU. desea reclamar el puesto de liderazgo que le permitirá competir constructivamente con China —y mantenerlo durante más de un ciclo electoral— el gobierno de Biden deberá solucionar la desigualdad y los costos que trajo consigo la globalización. De lo contrario, Trump —o, peor aún, una versión más preparada de Trump— podría volver a capturar la presidencia en 2024 o 2028 y revertir los avances que logre la gestión de Biden durante el próximo mandato.
Traducción al español por Ant-Translation