Долгое прощание Ангелы Меркель
БЕРЛИН – С тех пор как Ангела Меркель объявила о намерении покинуть пост руководителя партии Христианско-демократический союз (ХДС) и о своём отказе стремиться к переизбранию на пост канцлера после завершения её нынешнего срока в 2021 году, Германия постепенно приближается к переломному моменту. Начиная с 1949 года, у страны было всего восемь канцлеров, а это означает, что уход Меркель станет далеко не заурядным событием. Кроме того, перемены в руководстве Германии обычно сопровождаются более широкими политическими и социальными изменениями.
Решение Меркель не было совершенно неожиданным. В сентябре 2017 года немецкие избиратели выбрали её на четвёртый срок подряд, но вряд ли они дали бы ей ещё и пятый срок. Со временем люди устают от своих лидеров. Именно поэтому, даже если бы она не сделала своего заявления, можно было предложить, что текущий срок станет для Меркель последним.
Впрочем, происходящая сейчас трансформация внутриполитических и внешнеполитических позиций Германии намного важнее, чем изменения в руководстве страны. Международная турбулентность потрясает сами основы послевоенной демократии Германии. Под руководством президента Дональда Трампа Соединённые Штаты отвергают Запад и всё, что Запад защищает. Великобритания выйдет из Евросоюза 29 марта 2019 года. А на востоке Китай превращается в новую глобальную державу.
В более широком смысле, мировой экономический центр тяжести быстро смещается из Северной Атлантики в Восточную Азию. Цифровая революция, технологии больших данных и искусственного интеллекта меняют то, как мы живём и работаем. Внутренние кризисы ЕС не просто продолжаются, они усиливаются; а хронический хаос на Ближнем Востоке и в Африке создаёт постоянную внешнюю угрозу стабильности в Европе.
Эти и другие события потрясли когда-то твёрдые внешнеполитические позиции Германии. В центре немецкой экономической модели и стратегии безопасности многие годы была интеграция с Западом и роль Германии внутри ЕС. Но современные вызовы требуют нового стратегического мышления. Вопрос для следующего канцлера будет таким: «Quo vadis, Германия?».
Но куда бы Германия ни направлялась, одно уже ясно: переход власти от Меркель к её преемнику вызовет глубокую реорганизацию партийной системы страны. На протяжении десятилетий правоцентристская партия ХДС (в альянсе с баварским Христианско-социальным союзом) и левоцентристская Социал-демократическая партия (СДПГ) служили двумя великими гарантами политической последовательности и стабильности. Но, как и другие традиционные партии Европы, ХДС/ХСС и СДПГ оказались сейчас в кризисе. СДПГ потеряла так много сторонников, что может даже не выжить; а альянс ХДС/ХСС, хотя и остаётся пока крупнейшей силой в немецкой политике, столкнулся с глубокими структурными проблемами.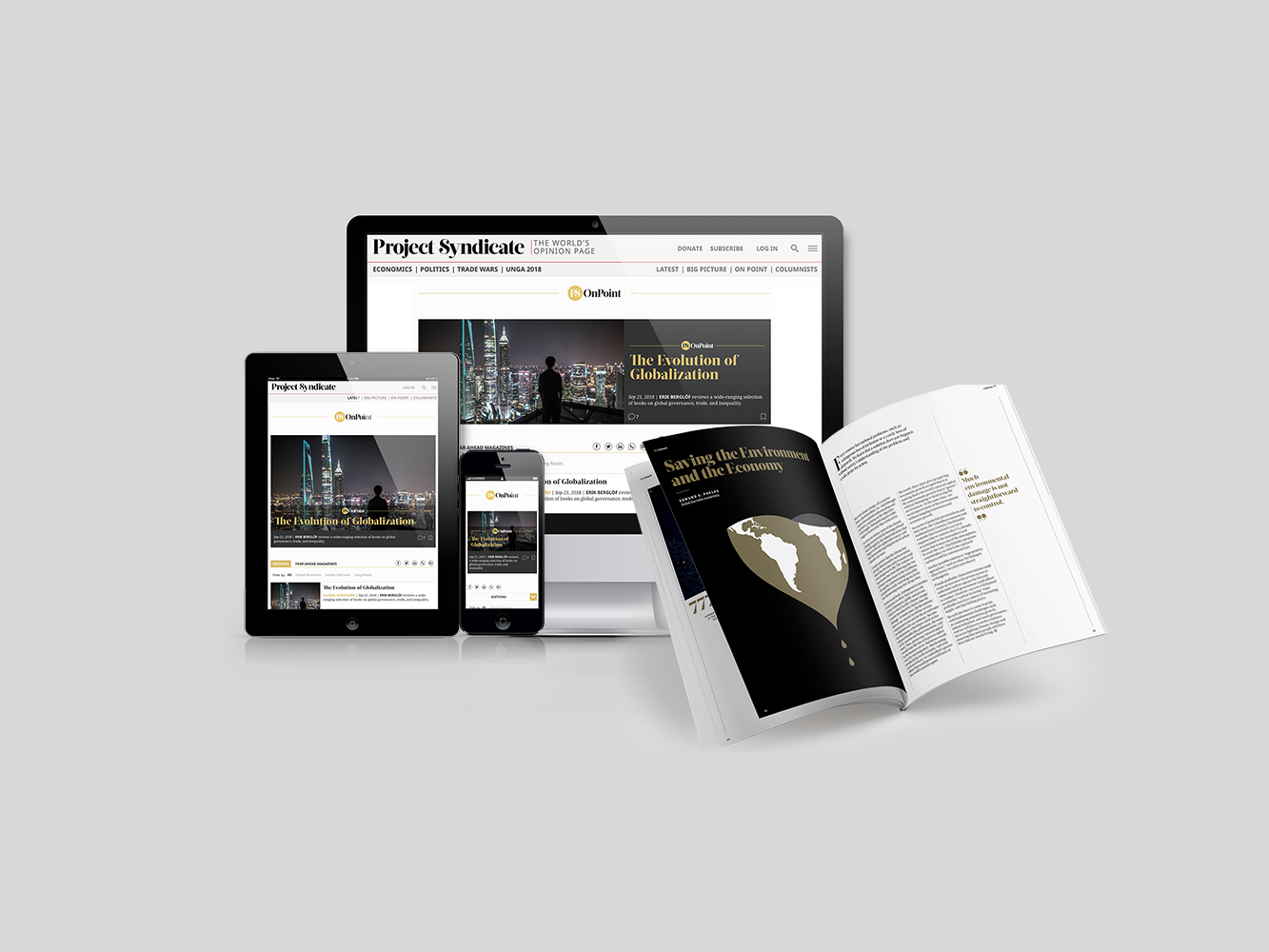 Subscribe now
For a limited time only, get unlimited access to On Point, The Big Picture, and the PS Archive, plus our annual magazine, for less than $2 a week.
С 1949 года «братская» структура партийного альянса ХДС/ХСС стабильно обеспечивала ему канцлерство, поскольку это был крупнейший партийный блок в коалициях большинства. Но в расширившейся, воссоединившейся Германии, где уже семь разных партий имеют места в Бундестаге, данный механизм перестал работать так же хорошо, как раньше.
В годы, предшествовавшие первому избранию Меркель на пост канцлера в 2005 году, Германией управляла коалиция, которая состояла из СДПГ и «Зелёных» (я был тогда вице-канцлером и министром иностранных дел). В тот период Германия проходила через болезненную коррекцию: социальное государство приводилось в соответствие с возникшими после воссоединения реалиями – высокий уровень безработицы и новая экономическая география. Одновременно необходимо было скорректировать немецкую внешнюю политику, чтобы учесть новую роль страны в контексте пост-югославских войн 1990-х годов, а также чтобы отреагировать на угрозу международного терроризма после терактов 11 сентября 2001 года.
После падения Берлинской стены и воссоединения, после периода высокой безработицы и казавшихся бесконечными реформ немцы чувствовали, что пережили уже предостаточно волнений. Канцлерство Меркель должно было положить всему этому конец. Холодный прагматизм стал нормой дня. А на фоне экономического бума стало казаться, будто солнце всегда светит, а небо всегда голубое. Над всем этим возвышалась «Mutti» («Мамочка»), которая просто позволяла ситуации развиваться своим курсом. Немецкие избиратели не видели особых причин, которые бы помешали им проголосовать за неё ещё три раза.
Но теперь солнечные дни остались позади. Возникает новый мировой порядок, и это ставит перед властями и политиками тяжёлые стратегические вопросы, которые нельзя игнорировать или откладывать. Главный среди них – какой роли Германия (и Европа) должна добиваться для себя в предстоящие годы. Где мы, как европейцы, окажемся через десять лет, и что мы будем отстаивать?
Меркель не предлагает удовлетворительных вопросов на эти вопросы. С её абсолютным прагматизмом она превратилась в собственного худшего врага. Даже когда она принимала великие – даже исторические – решения, она исходила из узких, краткосрочных политических соображений. Принятые Меркель решения – постепенный отказ Германии от атомных электростанций, отмена обязательной военной службы, реакция на финансовый кризис 2008 года – были всего лишь тактическими шагами. Единственным исключением стало решение 2015 года, когда она заняла высокоморальную позицию и открыла двери Германии для одного миллиона беженцев.
Выбранные Меркель подходы к урегулированию финансового кризиса, вероятно, окажутся её крупнейшей ошибкой. Она выступила тогда против совместных европейских действий, отстаивая меры на национальном уровне и простую координацию между правительствами стран еврозоны. С тех пор весь европейский проект сбился с пути.
Да, конечно, Меркель будут помнить как канцлера «мирных дивидендов» и, возможно, как последнего канцлера (западно-) германской послевоенной партийной системы. Но постоянный кризис в Европе тоже будет частью наследия Меркель, и для её преемников это создаст трудные проблемы.
Что будет дальше, можно лишь гадать. Многое будет зависеть от того, продолжит ли Германия – вместе с Францией – стремится к выполнению своей европейской миссии.