El largo adiós de Angela Merkel
BERLÍN – Con el anuncio de Angela Merkel de que renunciará como líder de la Unión Demócrata Cristiana (CDU) y de que no buscará la reelección como canciller cuando termine su actual mandato en 2021, Alemania se acerca a un momento crucial. Desde 1949, el país ha tenido sólo ocho cancilleres, lo que significa que la partida de Merkel será cualquier cosa menos un acontecimiento de todos los días. Es más, un cambio en la cima en Alemania por lo general está acompañado por un cambio político y social mayor.
La decisión de Merkel no fue del todo inesperada. Tras haberla elegido por cuarta vez en septiembre de 2017, era poco probable que los votantes alemanes le dieran un quinto mandato. La gente se cansa de los líderes con el tiempo. Aun sin su reciente anuncio, se podría haber asumido que el mandato actual de Merkel sería el último.
Pero la transformación en curso de la posición doméstica y de política exterior de Alemania es más importante que un cambio en el liderazgo. Las rupturas internacionales están sacudiendo los propios cimientos de la democracia de posguerra de Alemania. Bajo el presidente Donald Trump, Estados Unidos ha repudiado a Occidente y todo lo que representa. El 29 de marzo de 2019, el Reino Unido abandonará la Unión Europea. Y en el este, China ha surgido como una nueva potencia global.
En términos más generales, el centro de gravedad económico del mundo está virando rápidamente del Atlántico Norte al este de Asia. La revolución digital, el big data y la inteligencia artificial están cambiando la manera en que trabajamos y vivimos. Y las crisis internas de la UE no sólo han continuado sino que se han intensificado, mientras que la agitación crónica en Oriente Medio y en África representa un riesgo externo persistente para la estabilidad de Europa.
Estos y otros acontecimientos han sacudido la posición alguna vez firme en materia de política exterior de Alemania. Durante años, el modelo económico y la estrategia de seguridad del país se han centrado en torno a la integración con Occidente y el papel de Alemania dentro de la UE. Pero los desafíos de hoy exigen una nueva perspectiva estratégica. El interrogante para el próximo canciller será: "¿Quo vadis, Alemania?"
Sea donde fuere que se esté dirigiendo Alemania, algo ya es claro: la transición de Merkel a su sucesor implicará una reorganización de amplio alcance del sistema partidario del país. Durante décadas, la CDU de centro derecha (en alianza con la Unión Social Cristiana con sede en Baviera) y el Partido Socialdemócrata de centroizquierda se han desempeñado como los dos grandes garantes de continuidad y estabilidad política. Pero, al igual que los partidos tradicionales en toda Europa, la CDU/CSU y el PSD hoy están en crisis. El PSD ha perdido tanto apoyo que tal vez no sobreviva; y mientras que la CDU/CSU sigue siendo la fuerza única más fuerte en la política alemana, enfrenta un profundo reto estructural.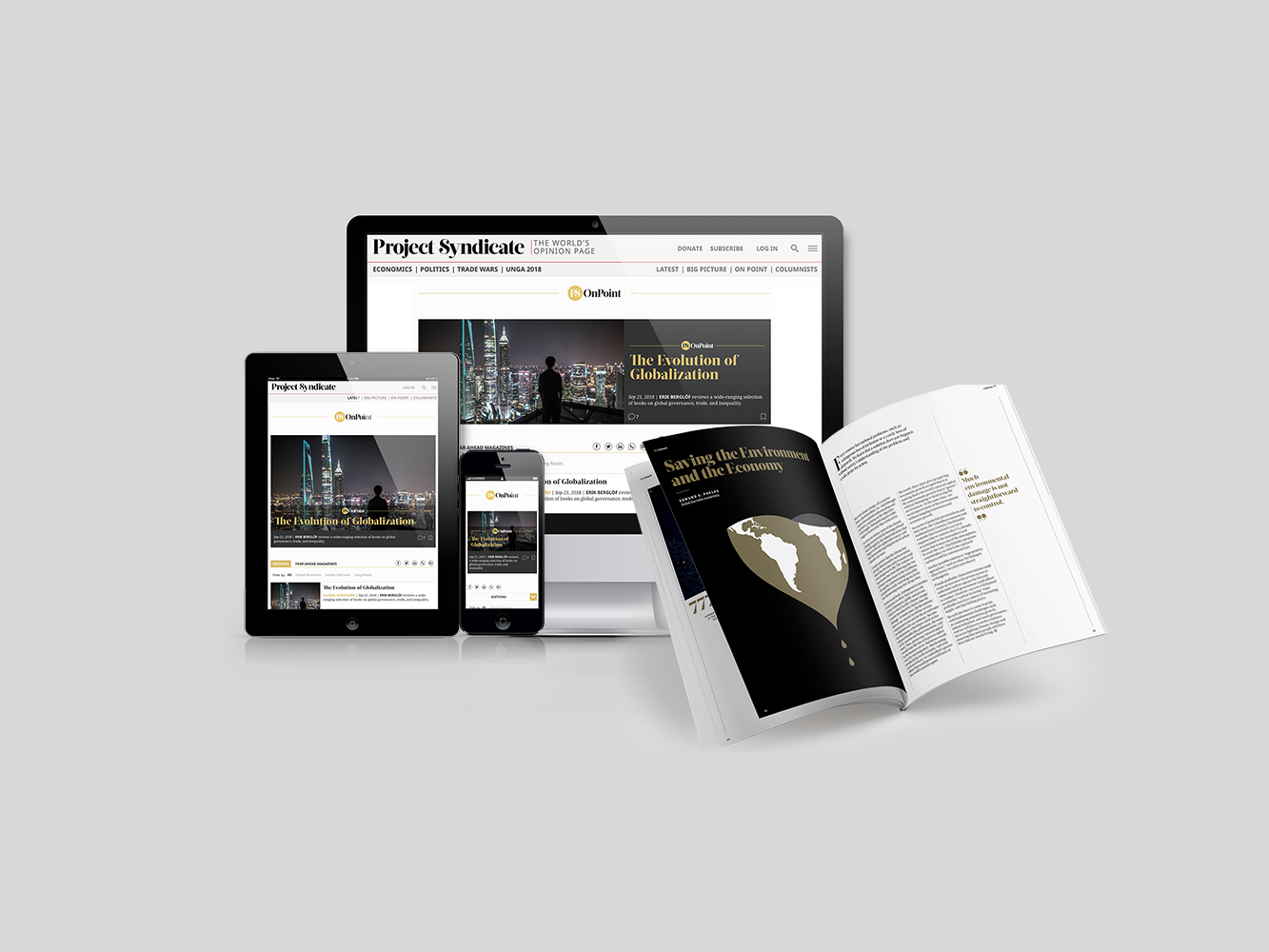 Subscribe now
For a limited time only, get unlimited access to On Point, The Big Picture, and the PS Archive, plus our annual magazine, for less than $2 a week.
Desde 1949, la estructura de "partido hermano" de la CDU/CSU siempre le permitió asegurarse la cancillería como el bloque partidario más grande en las coaliciones mayoritarias. Pero en una Alemania expandida y reunificada con siete partidos separados que tienen bancas en el Bundestag, este acuerdo ya no funciona tan bien como antes.
En los años anteriores a la primera elección de Merkel como canciller en 2005, Alemania había estado gobernada por una coalición que incluía al PSD y a los Verdes (en la que me desempeñé como vicecanciller y ministro de Relaciones Exteriores). Durante ese período, Alemania pasó por un doloroso ajuste cuando el estado benefactor tuvo que alinearse con las realidades post-reunificación de alto desempleo y una nueva geografía económica. Al mismo tiempo, la política exterior alemana tuvo que ajustarse para dar cuenta del nuevo rol del país en el contexto de las guerras post-yugoslavas de los años 1990, y para hacer frente a la amenaza del terrorismo internacional después de los atentados del 11 de septiembre de 2001.
Después de la caída del Muro de Berlín, la reunificación y un período de alto desempleo y reformas aparentemente interminables, los alemanes ya habían experimentado suficiente agitación. La cancillería de Merkel estaba destinada a poner fin a todo eso. Un pragmatismo frío se convirtió en el orden del día. Con la economía en auge, parecía como si el sol siempre estuviera brillando y los cielos siempre estuvieran azules. Planeando por sobre todo esto estaba "Mutti" (Mami), que simplemente dejaba que las cosas siguieran su curso. Los votantes alemanes veían pocas razones para no elegirla tres veces más.
Ahora, los días de sol quedaron atrás. El surgimiento de un nuevo orden global les presenta a los hacedores de políticas públicas y a los políticos interrogantes estratégicos de peso que no se pueden ignorar o diferir. El más importante de ellos es qué papel podría labrarse para sí misma Alemania –y Europa- en los próximos años. De aquí a diez años, ¿dónde estaremos parados como europeos y qué es lo que representaremos?
Merkel no ofrece respuestas satisfactorias a estos interrogantes. Con su pragmatismo consumado, se ha convertido en su propia peor enemiga. Aun habiendo tomado decisiones importantes –y, por cierto, históricas-, éstas se han basado en consideraciones políticas estrechas y cortoplacistas. El cierre de las plantas de energía nuclear de Alemania por parte de Merkel, la suspensión del servicio militar obligatorio y las respuestas a la crisis financiera de 2008 fueron medidas simplemente tácticas. La única excepción se produjo en 2015, cuando adoptó una postura moral y abrió las puertas de Alemania a un millón de refugiados.
La estrategia de Merkel ante la crisis financiera resultaría ser su mayor error. En aquel momento, se opuso a una respuesta europea conjunta y, en cambio, defendió medidas a nivel nacional y una simple coordinación entre los gobiernos de la eurozona. Todo el proyecto europeo se ha descarrilado desde entonces.
Por supuesto, Merkel será recordada como la canciller del "dividendo de la paz" y, posiblemente, como la última canciller del sistema partidario de posguerra de Alemania (occidental). Pero la crisis persistente de Europa ahora también formará parte de su legado, y planteará un desafío difícil para sus sucesores.
Nadie sabe qué es lo que vendrá después. Mucho dependerá de si Alemania, junto con Francia, prosigue con su misión europea.