¿Londres post-Brexit está realmente condenada?
EDIMBURGO – Ya han pasado más de tres años desde que el Reino Unido votó, por un margen estrecho pero significativo, a favor de abandonar la Unión Europea. Sin embargo, todavía no tenemos ni idea de qué tipo de relación económica el Reino Unido tendrá con los 27 países que deja atrás. (Parte del debate en Londres recuerda en su insularidad el titular apócrifo de los años 1930: "Niebla en el canal, el continente aislado"). En la medida que se puede arriesgar una suposición, el resultado más probable parecer ser una relación más distante de la que sostenían los defensores de "Irse" en la campaña por el referendo y de la que la mayoría de los analistas avizoraban poco después de la votación.
Sin embargo, a pesar de ese cambio de dirección, y de la pérdida certera del llamado pasaporte, que permitiría que los servicios financieros se vendieran libremente en toda la UE, el temido éxodo masivo de empresas y financistas de Londres no parece estar ocurriendo. Las panaderías francesas y los negocios de venta de salchichas alemanas todavía tienen buenos dividendos. ¿Por qué?
Dos pruebas muy recientes dan una sensación de lo que está sucediendo en el terreno, mientras los políticos siguen discutiendo. La empresa de contabilidad EY ha monitoreado las intenciones manifiestas de las empresas en respuesta al Brexit en los últimos tres años. El último sondeo, publicado a mediados de septiembre, indica que el 40% de las empresas planea trasladar parte de sus operaciones y personal fuera de Londres, mientras que el 60% de las empresas más grandes han anunciado medidas similares.
Pero la cantidad de empleos que van a trasladarse de Londres a otra ciudad europea hoy son apenas 7.000, mucho menos de lo que decían las estimaciones hace un par de años. Curiosamente, los dos lugares que, según EY, se han beneficiado más hasta el momento son Dublín y Luxemburgo. Esas son buenas noticias para Londres, porque ambas ciudades son centros de nicho y es poco probable que se consoliden como rivales poderosos en todo el espectro de actividades financieras. Si París y Fráncfort hubieran sido los principales beneficiarios, las consecuencias a largo plazo podrían ser mucho más amenazadoras. Sus campañas de marketing hasta el momento están arrojando sólo resultados modestos.
Ahora bien, hay ciertas noticias más preocupantes para Londres en el sondeo. Las empresas confirman que probablemente retiren activos del Reino Unido en gran escala. La última estimación es que aproximadamente 1 billón de libras (1,2 billones de dólares) en activos bajo gestión pueden trasladarse a otros centros cuando el Reino Unido abandone la UE. Muchos empleados que son responsables de estos activos se quedarán en Londres por ahora, pero eso podría cambiar con el tiempo.
Y una segunda estimación sugiere que la reputación de Londres está empezando a sufrir el impacto. Una consultora llamada Z/Y ha publicado un Índice Global de Centros Financieros cada seis meses durante más de una década. El último ranking, a mediados de septiembre, demostró que, si bien Londres sigue ocupando el segundo lugar después de Nueva York a nivel global, su posición relativa ha venido decayendo. El liderazgo de Nueva York cuando menos se ha duplicado en los últimos seis meses. La caída relativa de Londres ha sido más aguda que en cualquier otro de los principales centros, y París ha escalado posiciones.
Subscribe now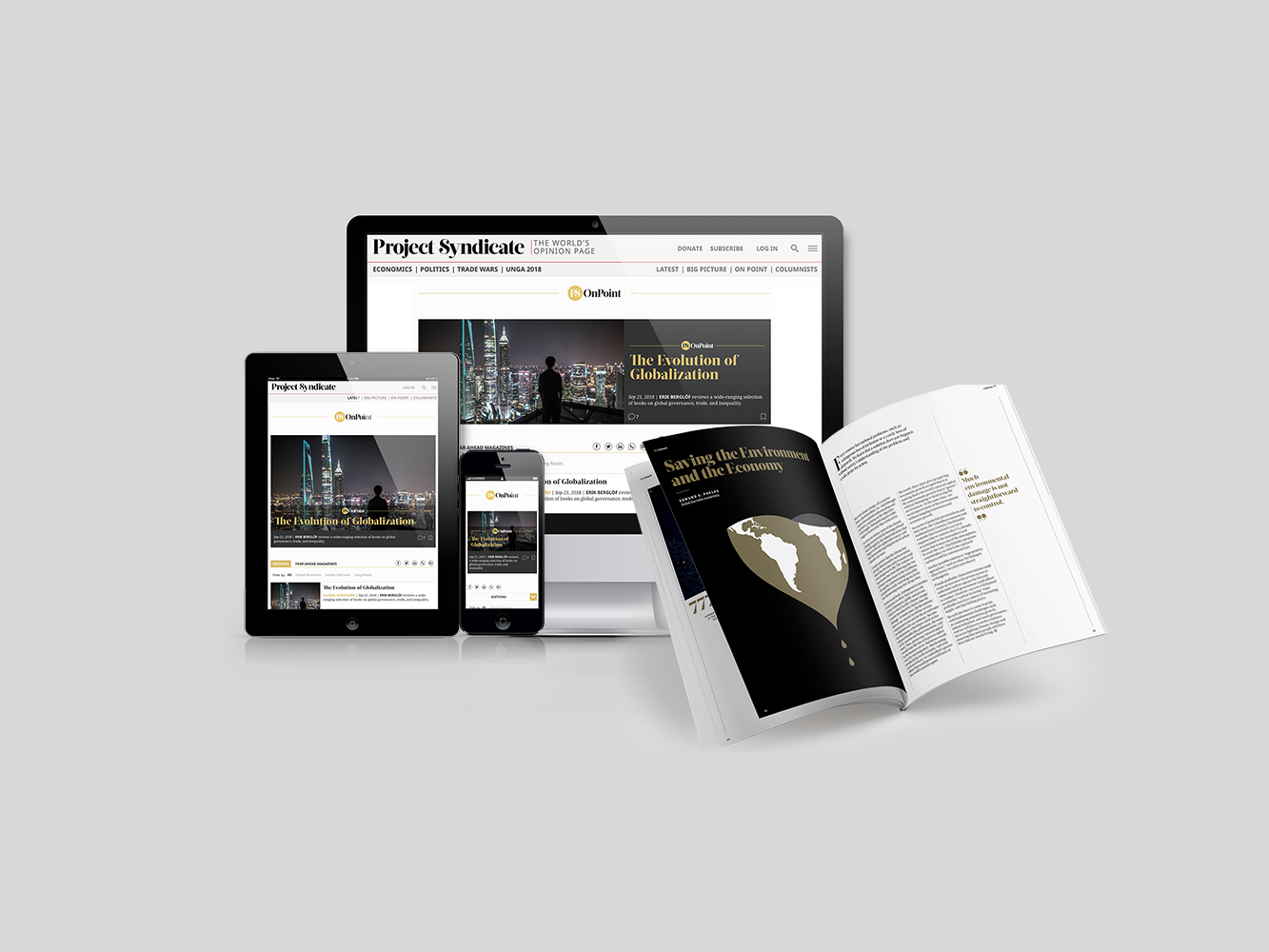 Subscribe now
Subscribe today and get unlimited access to OnPoint, the Big Picture, the PS archive of more than 14,000 commentaries, and our annual magazine, for less than $2 a week.
Por cierto, la brecha entre Londres y París ha caído a 45 puntos de 88 puntos en marzo (la marca más alta está apenas por debajo de 800). El traslado de la Autoridad Bancaria Europea a París, y la decisión de Bank of America de reubicar allí sus operaciones en euros, probablemente sean los principales factores detrás de ese cambio de percepción.
Si pasamos del sondeo a la anécdota, los gerentes dicen que les ha resultado más difícil de lo esperado persuadir al personal jerárquico de mudarse. Hasta los italianos y franceses a quienes se les pidió reubicarse en Milán o París muchas veces se muestran reacios a aceptar. Sus hijos están instalados en la escuela, su cónyuge o pareja tiene un empleo no móvil en Londres o no pueden soportar la idea de estar tan cerca otra vez de papá y mamá.
Tal vez más importante sea el hecho de que un mercado global es un ecosistema complejo. Los operadores pueden trasladarse, ¿pero la infraestructura y soporte informáticos serán tan sofisticados en otra parte como lo son en Londres? ¿Habrá disponibilidad de consultores y abogados calificados a pedido, como los hay en la City de Londres?
Estos factores hacen que las empresas duden sobre estas mudanzas a gran escala. Por el contrario, muchas han venido buscando soluciones alternativas para superar los problemas regulatorios que sin duda encontrarán una vez que el Reino Unido abandone el mercado único.
Es más, la política del Brexit sigue siendo tensa y compleja, y hay pocas chances de que el Reino Unido realice otro referendo y revierta el curso, lo que tornaría insignificantes los 4.200 millones de libras que el gobierno prometió gastar en planes de contingencia. Pero el desenlace más probable es que el Reino Unido llegue trastabillando a la salida y caiga despatarrado en el umbral, sin una nueva relación estructural o un período de transición prolongado.
De allí en más, veremos cómo evolucionan los mercados financieros de Europa. Pero la expectativa central, considerando lo que hemos visto hasta el momento, debe ser que Europa migrará a un modelo financiero multipolar, con diferentes centros, pequeños y grandes, que explotarán sus respectivas ventajas comparativas. Dublín y Luxemburgo fortalecerán sus posiciones, especialmente en el sector de la gestión de activos. El Banco Central Europeo se desempeñará como un polo de atracción para Fráncfort. Las transacciones denominadas en euros tendrán cada vez más lugar en la eurozona, mientras parece probable que Londres siga siendo, en el futuro previsible, la ventana de Europa al resto del mundo.
Habrá un precio que tendrán que pagar los usuarios de servicios financieros, ya que un centro único dominante casi con certeza es más eficiente y económico. Pero, después del Brexit, esa solución ya no estará disponible en Londres, y ciertamente no hay consenso alguno entre los otros 27 países sobre una única alternativa.