Londres est-elle vraiment condamnée par le Brexit ?
ÉDIMBOURG – Cela fait plus de trois ans maintenant que le Royaume-Uni a voté, à une courte mais déterminante majorité, en faveur du départ de l'Union européenne. Nous ne savons toujours pas, en revanche, quelles relations économiques il entretiendra avec les 27 pays qu'il quitte. (À Londres, certains débats rappellent par leur caractère insulaire un gros titre qui aurait barré la une d'un journal des années trente : « Brume en Manche : coupés du Continent. ») Jusqu'à présent, si tant est qu'on puisse avancer un pronostic, l'issue la plus probable semble devoir être une relation plus distendue que ne l'avaient laissé entendre les partisans du « Leave » lors de la campagne pour le référendum et que ne l'envisageaient la plupart des commentateurs au lendemain du vote.
Malgré ce changement de cap et la perte évidente du fameux « passeport », qui permettait de vendre librement des services financiers dans toute l'Union, l'exode massif de firmes et de financiers hors de Londres, tel qu'on l'avait craint, ne semble pas se dessiner. Les boulangeries françaises et les charcuteries spécialisées dans la saucisse allemande font toujours des affaires en or. Pourquoi ?
Deux éléments de réponse très récents donnent un sens à ce qui se passe sur le terrain, tandis que les responsables politiques continuent de se disputer. Le cabinet d'audit et de conseil EY, qui tient depuis trois ans le compte des intentions déclarées des entreprises face au Brexit, annonce, dans sa dernière étude, publiée à la mi-septembre, que 40% des firmes projettent de déménager hors de Londres une partie de leur personnel et de leurs activités et que 60% des plus importantes ont annoncé qu'elles le feraient.
Mais le nombre d'emplois qui seront délocalisés vers une autre ville d'Europe n'est que de 7 000, beaucoup moins important que les estimations qu'on avançait voici deux ans. Curieusement, les deux places qui en profitent le plus sont jusqu'à présent Dublin et Luxembourg. C'est plutôt pour Londres une bonne nouvelle, car toutes deux sont des centres de niche et il est peu probable de les voir prendre le rôle de rivaux dangereux sur l'ensemble du spectre des activités financières. Si Paris et Francfort avaient été les principales bénéficiaires de cette migration, les conséquences à long terme eussent été beaucoup plus inquiétantes. Leurs campagnes de séduction n'ont pour le moment que de maigres effets.
L'étude offre en revanche quelques nouvelles plus préoccupantes pour Londres. Les firmes maintiennent qu'elles déplaceront probablement hors du Royaume-Uni un grand volume de titres. La dernière estimation porte sur une valeur d'actifs d'environ mille milliards de livres sterling (mille deux cents milliards de dollars) dont la gestion pourrait être transférée vers d'autres centres lorsque le Royaume-Uni quittera l'Union européenne. Nombre des employés responsables de ces actifs demeureront à Londres, mais on ne sait combien de temps.
Deuxième élément mis en évidence par les données : la réputation de Londres est écornée. Le consultant Z/Yen publie tous les six mois, depuis plus de dix ans, un indice des centres financiers mondiaux (Global Financial Center Index) dont le dernier classement, révisé à la mi-septembre, montre que Londres, quoiqu'elle demeure à la deuxième place mondiale, derrière New York, voit sa position relative se dégrader. L'avance de New York a plus que doublé au cours des six derniers mois. Le déclin relatif de Londres est plus net que celui d'aucun autre centre, et Paris est remonté dans le classement.
Subscribe now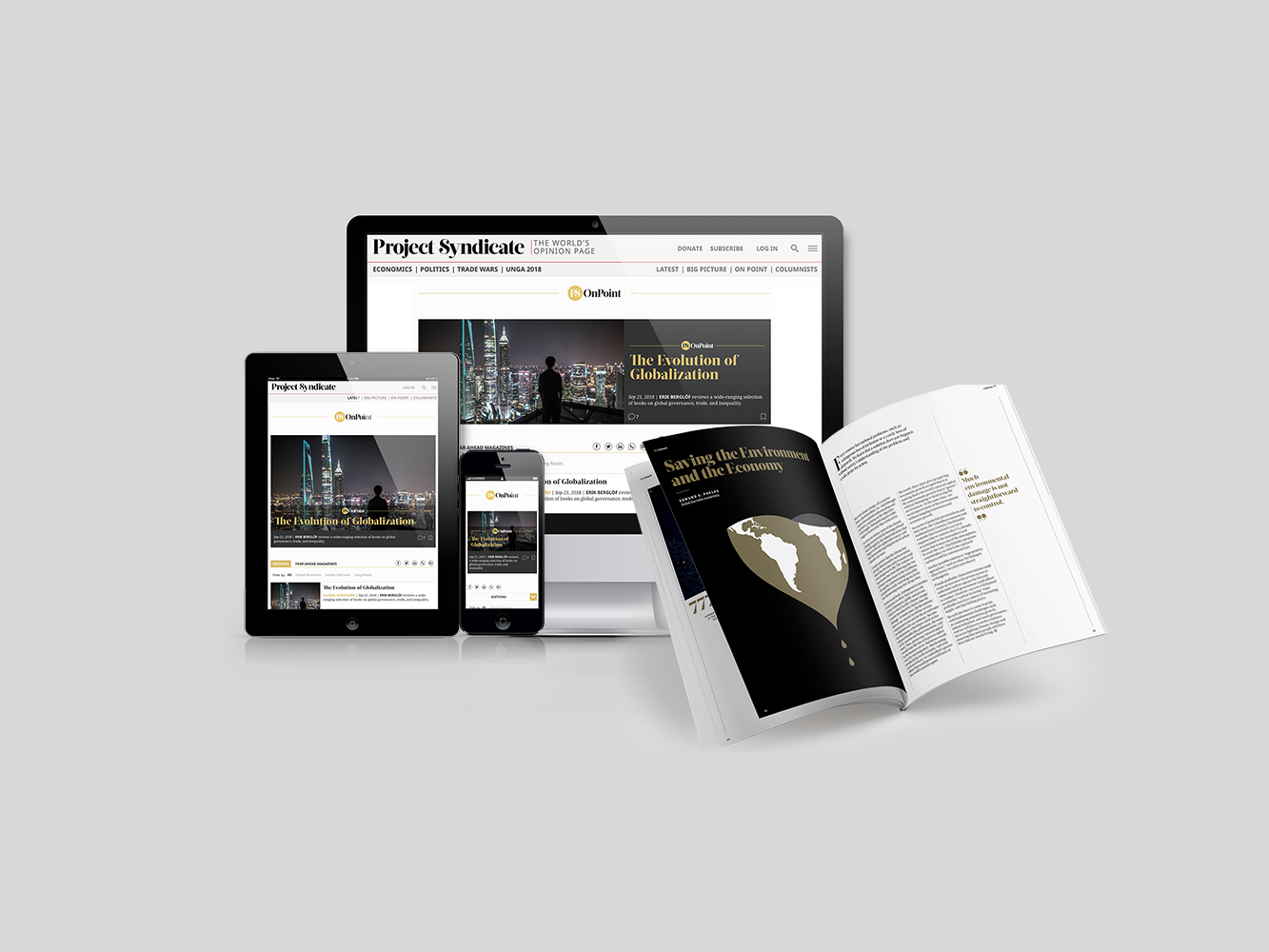 Subscribe now
Subscribe today and get unlimited access to OnPoint, the Big Picture, the PS archive of more than 14,000 commentaries, and our annual magazine, for less than $2 a week.
De fait, l'écart entre Paris et Londres, qui était encore de 88 points en mars, n'est plus de que 45 points (le premier de la liste frise les 800 points). Le déménagement à Paris de l'Autorité bancaire européenne et la décision de Bank of America d'y relocaliser ses activités de courtage en euros sont probablement les deux principales raisons de ce changement de perception.
Pour passer des données à l'anecdote, certains responsables affirment qu'il est plus difficile qu'ils ne le pensaient de persuader les équipes de direction de faire leurs valises. Des Italiens et des Français à qui l'on a demandé de se relocaliser à Milan ou à Paris hésitent souvent à sauter le pas. Leurs enfants sont inscrits à l'école, leur épouse ou leur conjoint ont un travail à Londres qui n'est pas délocalisable, ou tout simplement l'idée de se retrouver proches d'un giron familial dont ils s'étaient libérés leur déplaît.
D'une manière plus marquante, peut-être, une place de marché de dimension mondiale constitue un écosystème complexe. Les courtiers peuvent déménager, mais les infrastructures et les supports d'information seront-elles aussi développées hors de Londres ? Les conseils et les juristes bien formés courront-ils les rues ailleurs que dans la City ?
Ce sont tous ces facteurs qui nourrissent l'hésitation des firmes face à un déménagement d'ampleur. Beaucoup sont en quête des contournements qui leur permettront de surmonter les problèmes réglementaires qu'elles rencontreront certainement lorsque le Royaume-Uni aura quitté le marché unique.
Par ailleurs, le climat politique lié au Brexit demeure tendu et la vie politique complexe, avec une chance, minime, que le Royaume-Uni tienne un autre référendum et change de cap, ce qui rendrait caduque la promesse du gouvernement de dépenser en programmes d'urgence 4,2 milliards de livres. Mais l'issue la plus probable est que le Royaume-Uni s'en aille cahin-caha vers la sortie, se prenne les pieds sur le seuil et s'affale, sans nouvelle relation structurelle ni période tant soit peu allongée de transition.
Nous verrons par la suite comment évoluent les marchés financiers en Europe. Étant donné ce que nous avons vu jusque-là, les attentes se concentrent probablement sur une Europe qui aura adopté un modèle financier multipolaire, avec différents centres, plus ou moins importants, exploitant leurs avantages comparatifs respectifs. Dublin et Luxembourg renforceront leurs positions, notamment dans la gestion d'actifs. La Banque centrale européenne jouera pour Francfort comme un pôle d'attraction. Les transactions libellées en euros se réaliseront de plus en plus dans la zone de monnaie unique, tandis que Londres semble devoir demeurer, pour ce qui est de l'avenir prévisible, la fenêtre de l'Europe sur le vaste monde.
Il y aura un prix à payer pour les utilisateurs de services financiers, car un centre unique dominant est presque certainement plus efficace et meilleur marché. Mais après le Brexit, Londres ne détiendra plus la solution, et il n'existe manifestement pas d'accord parmi les 27 autres pays pour lui trouver un remplaçant unique.
Traduit de l'anglais par François Boisivon