Mohou být mimořádně nízké úrokové sazby kontrakční?
CHICAGO – Reálný (inflačně očištěný) výnos z desetiletých amerických poukázek je momentálně na nule a extrémně nízký byl už po většinu uplynulých osmi let. Mimo Spojené státy má zase 40 % dluhopisů investičního stupně záporné nominální výnosy. Nejnověji pak Evropská centrální banka dál snížila svou depozitní sazbu na -0,5 % v rámci nového balíku ekonomických stimulačních opatření pro eurozónu.
Nízké úrokové sazby se tradičně považují za přínos pro hospodářský růst. Náš aktuální výzkum ale naznačuje, že tomu tak být nemusí. Mimořádně nízké úrokové sazby mohou naopak zvyšováním tržní koncentrace vést k pomalejšímu růstu. Pokud je tato argumentace správná, plyne z ní, že další snižování úrokových sazeb globální ekonomiku před stagnací nezachrání.
Tradiční názor má za to, že když klesnou dlouhodobé sazby, zvýší se čistá současná hodnota budoucích peněžních toků, takže je pro firmy atraktivnější investovat do technologií zvyšujících produktivitu. Nízké úrokové sazby mají tudíž na ekonomiku expanzivní účinek prostřednictvím silnějšího růstu produktivity.
Mají-li však nízké úrokové sazby rovněž opačný strategický účinek, motivaci firem investovat do posilování produktivity oslabují. Jak se dlouhodobé reálné míry blíží k nule, tento strategický kontrakční efekt navíc převládá. V dnešním prostředí s nízkými úrokovými sazbami tak další pokles sazeb pravděpodobně snížením růstu produktivity zpomalí ekonomiku.
Tento strategický účinek se projevuje skrze odvětvovou konkurenci. Přestože nižší úrokové sazby povzbuzují k větším investicím všechny firmy v odvětví, pro lídry na trhu je tato pobídka silnější než pro peloton. V sektorech proto postupem času sílí monopolní rysy, jak klesají dlouhodobé sazby.
Náš výzkum naznačuje, že sektoroví lídři a jejich pronásledovatelé se vzájemně strategicky ovlivňují v tom smyslu, že při rozhodování o své investiční politice pečlivě zvažují politiku toho druhého. Konkrétně dochází k tomu, že jedničky v odvětví reagují na pokles úrokových sazeb silněji, což pronásledovatele odrazuje a přestávají investovat, neboť lídři získávají příliš velký náskok. A jelikož lídři pak nečelí žádné vážné konkurenční hrozbě, i oni nakonec přestávají investovat a stávají se "línými monopolisty".
Subscribe now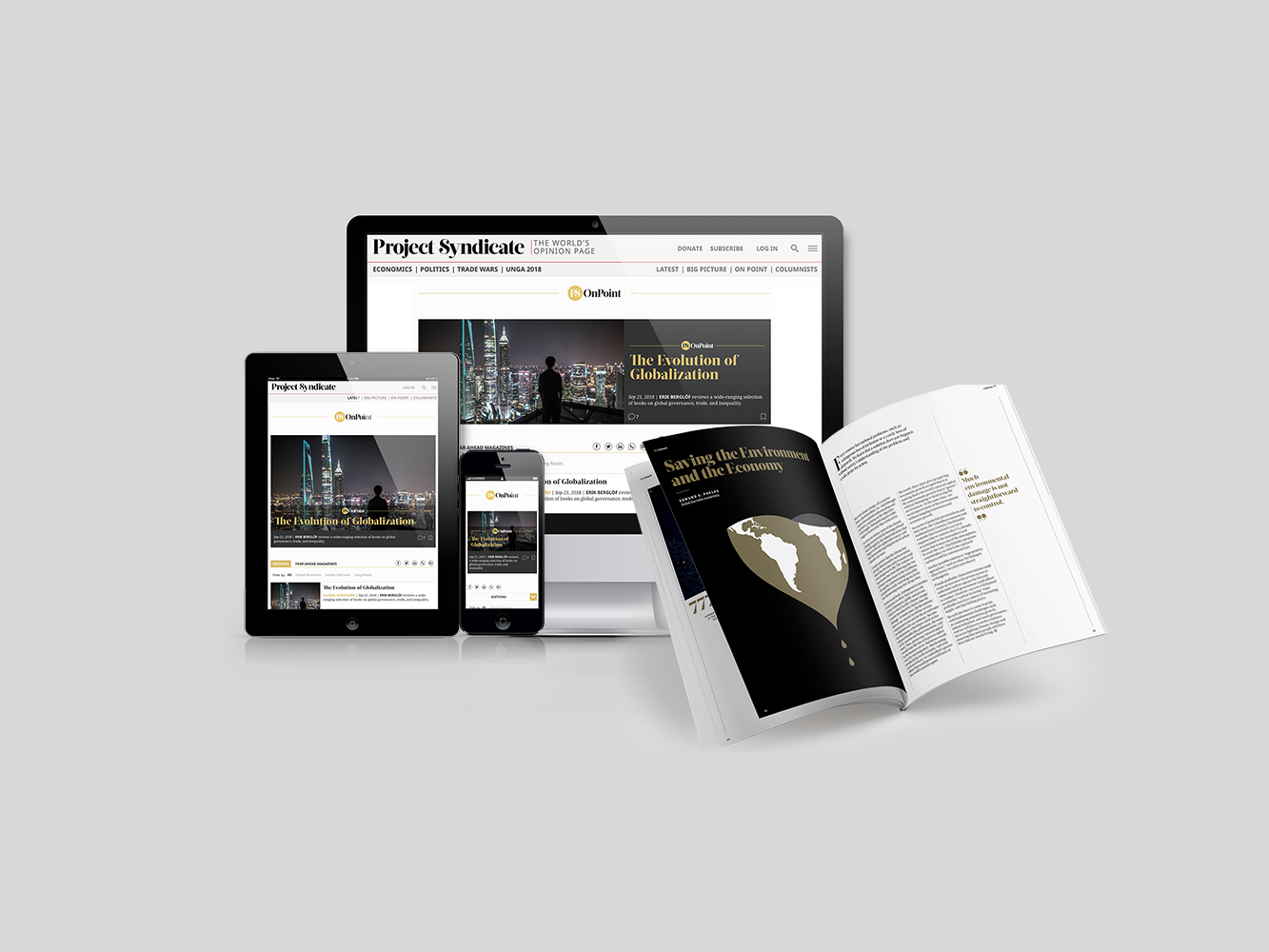 Subscribe now
Subscribe today and get unlimited access to OnPoint, the Big Picture, the PS archive of more than 14,000 commentaries, and our annual magazine, for less than $2 a week.
Možná nejlepší analogií jsou dvě běžkyně soupeřící v nekonečném závodu na atletickém oválu. Kdo jako první dokončí kolo, získává cenu. A právě současná diskontovaná hodnota těchto potenciálních cen běžkyně pobízí, aby usilovaly o zlepšení svého postavení.
Předpokládejme dále, že se v průběhu závodu sníží úroková sazba užívaná k diskontování budoucích cen. Obě soupeřky by chtěly běžet rychleji, protože hodnota budoucích cen je dnes vyšší. To je tradiční ekonomický účinek. Jenže závodnice v čele má větší motivaci běžet rychleji, protože má k cenám blíž, a je tedy pravděpodobnější, že je získá.
Běžkyně v čele proto zvýší tempo o něco víc než její pronásledovatelka, která ztrácí motivaci, protože slábne pravděpodobnost, že soupeřku dožene. Pokud je takový odrazující účinek dostatečně silný, ztrácející běžkyně závod jednoduše vzdá. Jakmile k tomu dojde, vítězící běžkyně také zpomalí, protože pominula konkurenční hrozba. Náš výzkum přitom naznačuje, že jakmile se úroková míra užívaná k diskontování hodnoty cen přiblíží nule, tento strategicky demotivační účinek převládne.
V ekonomice skutečného světa bude tento strategický účinek patrně ještě silnější, protože lídři a jejich pronásledovatelé v průmyslových odvětvích před sebou v praxi nemají tytéž úrokové sazby. Pronásledovatelé obvykle platí určité rozpětí nad úrokovou sazbu, již platí lídři na trhu – a když úrokové sazby klesají, toto rozpětí má sklon přetrvávat. Strategicky kontrakční dopad nízkých úrokových sazeb by takové zvýhodnění sektorových lídrů co do nákladů na financování dále posílil.
Tento kontrakční efekt pomáhá vysvětlit řadu důležitých vzorců dění v globální ekonomice. Zaprvé, pokles úrokových sazeb, který začal zkraje 80. let, se spojuje s rostoucí tržní koncentrací, stoupajícími zisky firem, slabší dynamikou podnikání a ubývajícím růstem produktivity. To vše  je s naším modelem v souladu. Našemu modelu navíc odpovídá průběh agregátních trendů: data ukazují vzestup tržní koncentrace a ziskovosti od 80. let až za rok 2000 a počínaje rokem 2005 zpomalení růstu produktivity.
Zadruhé, tento model vytváří určité jedinečné empirické předpovědi, které vůči datům testujeme. Například burzovní portfolio bohaté na odvětvové lídry a chudé na jejich pronásledovatele generuje kladné výnosy, když klesají úrokové sazby. Ještě důležitější je, že tento účinek sílí o to víc, když je míra už od počátku nízká. I to je v souladu s tím, co model předpovídá.
Kontrakční účinek mimořádně nízkých úrokových sazeb má významné důsledky pro globální ekonomiku. Naše analýza naznačuje, že vzhledem k tomu, že úrokové sazby už jsou krajně nízké, další pokles bude mít skrze zvýšenou tržní koncentraci a nižší růst produktivity negativní ekonomický dopad. Nižší úrokové sazby tedy zdaleka nemusí globální ekonomiku zachránit, naopak by jí mohly způsobit větší bolesti.
Z angličtiny přeložil David Daduč
, ,