Hva truer pressefriheten i dag?
BERLIN – Donald Trumps presidentskap startet med «alternative fakta» om hvor mange som hadde møtt opp under innsettelsesseremonien foran kongressbygningen og sluttet med voldelige Trump-tilhengere som rablet «død over mediene» på dørene til Kongressen. Selv om Trump er borte (for øyeblikket), befinner de profesjonelle mediene seg fortsatt i faresonen — og ikke bare i USA. Ifølge Reportere uten grenser (RSF) er pressefriheten «god» i bare 12 land — et lavere antall land enn tidligere.
Den mest åpenbare trusselen mot pressefriheten kommer fra autoritære regimer. Noen av disse regimene har strammet grepet om pressen i et forsøk på å forhindre at nyhetsmedier rapporterer om den dårlige håndteringen av pandemien. Ungarn ligger på 92. plass på RSFs rangering av pressefriheten i ulike land, ned fra 89. plass i fjor. Ungarske myndigheter har truet medier med straffeforfølgelse og beskylder mange medier for å «blokkere» myndighetenes innsats i kampen mot COVID. Sykepleiere og leger blir nektet å snakke med uavhengige journalister.
Autoritære regimer har også funnet fram til mer skjulte måter å begrense meningsmangfoldet i mediene på. De lar være å annonsere i regimekritiske medier. (Statlige annonser har økt i omfang i mange land under pandemien.) Samtidig kjøper regimevennlige forretningsfolk opp medier med hjelp fra myndighetene. Ett eksempel: I Tyrkia er det flere oligarker som har tjent på byggeboomen de siste årene med hjelp fra regimet. Tjenestene blir gjengjeldt ved at disse oligarkene har tatt over uavhengige aviser.
Selv om ulike faktorer forklarer framveksten av denne type regimer i land som Ungarn og Tyrkia, kan disse regimene ofte likne på hverandre i måten de styrer på fordi de lærer av hverandre. Dette rokker ved en typisk vrangforestilling som har spredd seg blant liberalere etter den kalde krigen: ikke at historien endte i 1989, men forestillingen om at bare demokratier er i stand til å lære.
Demokratier gjør ofte feil. Men deres store styrke, i henhold til den gjengse liberale oppfatningen, er at bare de kan korrigere kursen og lære av sine feil. Autoritære regimer er angivelig ikke i stand til dette og vil derfor stagnere, eller kollapse som Sovjetunionen. Selv om autoritære regimer neppe er uovervinnelige, er det naivt å tro at de må gå under fordi de ikke tar til seg informasjon eller er i stand til å lære. Det vi ser er at de stadig utvikler ny politikk. Ett eksempel er tilsynelatende «nøytrale» lover som i realiteten bidrar til å undertrykke sivilsamfunnet.
I land der høyrepopulister ennå ikke har kommet til makten, har de lært seg å bygge opp motkulturelle miljøer på nett. Medlemmer av disse miljøene beskylder gjerne journalister for å være for ensidige. Journalister blir presset til å «bevise» at de er profesjonelle. Dette gjøres ved at de vier sin fulle og hele oppmerksomhet til temaer som høyresiden gjerne vil snakke om. En mindre eksplisitt måte å komme disse miljøene i møte på er å praktisere en streng form for «balansert» rapportering der «begge sider» slipper til. Kravet om at man må «bevise» at man er «objektiv» ved å dekke alle politiske perspektiver på en nøytral måte er relativt grei skuring i velfungerende demokratier. Men når politiske partier snur ryggen til demokratiske prinsipper, blir slik rapportering noe som hjelper dem.
Subscribe to PS Digital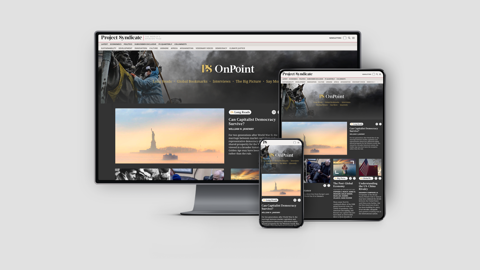 Subscribe to PS Digital
Access every new PS commentary, our entire On Point suite of subscriber-exclusive content – including Longer Reads, Insider Interviews, Big Picture/Big Question, and Say More – and the full PS archive.
USA er det mest åpenbare eksemplet på dette de siste årene. «Polarisering» blir gjerne framstilt som et symmetrisk fenomen. Man trenger ikke å like politikken til senator Bernie Sanders eller kongressmedlem Alexandria Ocasio-Cortez for å erkjenne at de ikke forsøker å underminere demokratiet. Republikanere som nekter å anerkjenne valgresultatet og som vil gjøre det vanskeligere for folk å stemme, forsøker faktisk å underminere demokratiet. Å likestille disse to sidene — gjerne med referanse til hesteskoteorien (les extrêmes se touchent) — kan virke nøytralt. Men, som mediekritiker Jay Rosen påpeker, å presentere en asymmetrisk politisk realitet som om den skulle være symmetrisk er faktisk en forvrenging av virkeligheten.
Journalister er muligens ikke lenger det den britiske journalisten W. T. Stead på slutten av 1800-tallet kalte «det opplyse demokratiets ukronede konger». Men de er i ferd med å lære seg å trekke en linje mellom ordinær politisk uenighet og trusler mot de grunnleggende frihetene som deres eget arbeid er avhengig av (selv om det ofte er uenighet om hvor grensen går).
Publikum lærer på sin side at det er vanskelig å vurdere mediene. Ett medium kan opptre på en upartisk måte, men likevel ikke være uavhengig fordi eieren kan blande seg inn I det redaksjonelle. Og motsatt: Det er helt greit at en avis driver med det Timothy Garton Ash omtaler som «transparent partiskhet». Med dette menes at mediet fortolker nyhetene ut fra et bestemt ståsted. F.eks. ble det ansett som helt greit at en dagsavis, som ble eid av at sosialdemokratisk parti, fortolket nyhetene ut fra et sosialistisk perspektiv, så lenge leserne var fullt klart over hva slags nyhetsstoff de fikk og hvorfor.
Det er nettopp denne formen for transparens som mangler i dagens store medieplattformer. Alt fra helt vanlige brukere til høykompetente skribenter og forskere kjenner ikke til hvordan selskapsinterne algoritmer sorterer mennesker inn i ulike grupper og prioriterer bestemte budskap. Vi bør ikke fordømme nye former for selvutfoldelse, som sosiale medier, av den grunn, men bør i stedet være bevisst på hvordan autoritære regimer bruker disse plattformene til å stimulere til økt støtte av regimet og undertrykke de som er kritiske til regimet.
Noen plattformer bygger på en forretningsmodell som best kan beskrives som «provokasjonskapitalisme». Det vil si at man engasjerer brukerne ved å fyre dem opp med stadig mer ekstremt innhold. Hat selger — fordi «engasjement» kan måles og selges til annonsører. Dette hatet kan også bidra til framveksten av radikale «folkemasser», som den franske samfunnstenkeren Gabriel Tarde påpekte på starten av 1900-tallet.
Slike «folkemasser» går gjerne til angrep på journalister. En årsak til at demokratier som Tyskland har blitt nedgradert av RSF, er ikke at myndighetene undertrykker mediene, men at profesjonelle journalister som rapporterer om demonstrasjoner mot forbundskansler Angela Merkels håndtering av koronakrisen har blitt møtt med stadig mer vold. Selvsagt er det ikke bare Facebook, Twitter og andre sosiale medieplattformer som er ansvarlige for å fyre opp folk. Men det virker som strengere regulering må til for å beskytte pressefriheten.
Oversatt av Marius Gustavson