Závod do vrchu mezi Čínou a Západem
LONDÝN – V posledních 25 letech se relativní růstová tempa největších světových ekonomik dramaticky mění. Během tohoto období rostla extrémně rychle zejména šestice rozvojových zemí – Čína, Jihokorejská republika, Indie, Polsko, Indonésie a Thajsko. Naproti tomu bohaté státy G7 zažily zpomalení tempa růstu produktivity práce a jejich celkový podíl na světovém HDP klesl ze dvou třetin na jednu polovinu.
[Graf]
Neoklasická růstová teorie, která v tomto období dominovala ekonomickému myšlení, nedokáže tento vývojový zvrat vysvětlit. Člověk, jenž sleduje, jak jihokorejské a čínské firmy triumfují na jednom světovém trhu za druhým, dokáže těžko uvěřit, že západní země budou v příštích letech schopné účinněji konkurovat pouze tím, že zlepší efektivitu vlastních trhů.
Má-li rozvinutý svět zvýšit svou konkurenceschopnost, musíme si na Západě osvojit nové ekonomické myšlení. To znamená lépe pochopit růstový proces a využít těchto vědomostí k rozvoji politik, které ho dokážou urychlit. Navíc bychom si neměli myslet, že tyto znalosti získáme konstruováním stále složitějších a nerealistických matematických modelů.
Vhodným začátkem je měření národního bohatství a skutečnost, že HDP na obyvatele dané země je prostým součtem přidané hodnoty na obyvatele ze všech hospodářských jednotek, zejména firem.
Pak si musíme položit otázku, jak firmy zvyšují přidanou hodnotu na obyvatele. V pozorovatelném světě, tedy nikoliv ve světě dokonalé konkurence, s nímž počítají neoklasičtí ekonomové, to firmy mohou dělat dvěma způsoby. Buď mohou zvýšit efektivitu výroby, jak to učinil Henry Ford, když začal při výrobě automobilů používat montážní linku, anebo zvýšit konkurenční výhodu svých produktů, jak to ve firmě Apple učinil Steve Jobs, když vyvinul iPhone.
Subscribe now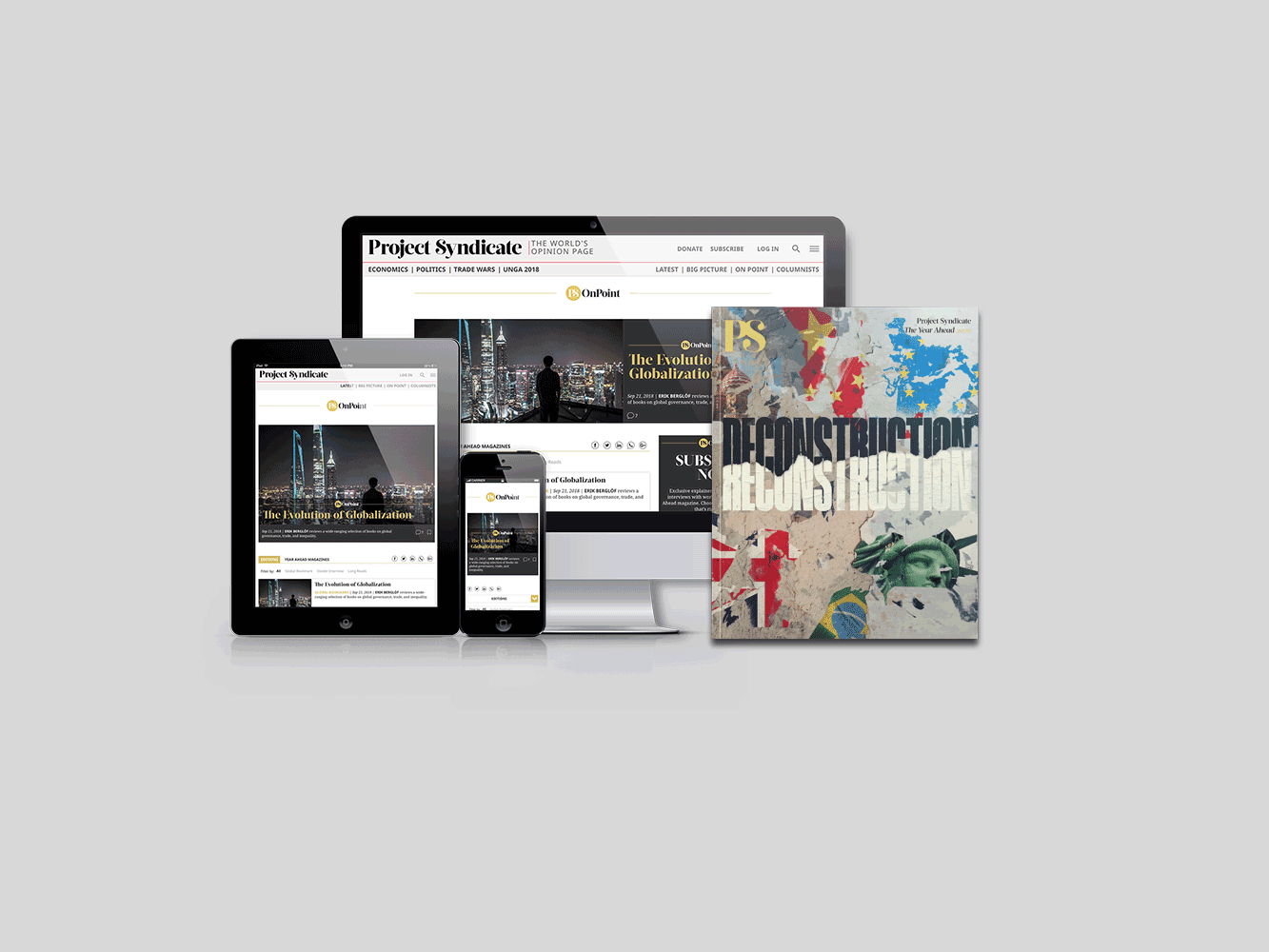 Subscribe now
Subscribe today and get unlimited access to OnPoint, the Big Picture, the PS archive of more than 14,000 commentaries, and our annual magazine, for less than $2 a week.
Ford i Jobs zvýšili konkurenceschopnost svých firem inovacemi. Země jako Čína a Singapur dělají totéž, přičemž si vypomáhají ponaučeními z rozvinutějších ekonomik. Oba státy označily samy sebe za země inovací a učinily z inovací jádro své vládní politiky.
Západní státy tudíž musí pochopit zejména tři věci. Za prvé musí zvýšit tempo inovací, aby mohly lépe konkurovat rychle rostoucím rozvíjejícím se ekonomikám. To bude vyžadovat, aby přišly s politikou, která posílí národní systémy inovací, vzdělání a výcviku a zkvalitní řízení a financování firem. Politika na místní a regionální úrovni by měla tyto cíle podporovat.
Za druhé musí Západ pochopit, že existuje globální žebřík hospodářského rozvoje, jehož příčky představují stoupající úrovně organizační a technologické složitosti a přidané hodnoty na obyvatele. Pro jakoukoliv firmu je složité získat konkurenční výhodu v činnostech, jako jsou výroba levných oděvů nebo skládání elektronických součástek, které mají nízkou přidanou hodnotu na obyvatele, z čehož plynou nízké mzdy a platy. Naproti tomu firmy v oborech typu leteckého či farmaceutického průmyslu mohou získávat značné konkurenční výhody, což vede k vysoké přidané hodnotě na obyvatele, a v důsledku toho i k vysokým mzdám a platům.
Rozvojové země po tomto žebříku rychle šplhají vzhůru a ve stále větší míře přímo konkurují rozvinutým ekonomikám. Ty proto musí rychle inovovat – jednak aby zvýšily přidanou hodnotu ve stávajících oborech, jednak aby se mohly přesunout do nových sektorů s vysokou přidanou hodnotou.
A konečně by měli západní politici a firmy pochopit, že konkurence jejich země s Čínou a dalšími nastupujícími ekonomickými mocnostmi je dnes "závodem do vrchu" – nikoliv "závodem z kopce", v němž se za nejlepší cesty k dosažení a udržení konkurenceschopnosti pokládají levná pracovní síla a "příznivý" směnný kurz.
Dokážou-li rozvinuté země znovu postoupit na žebříku hospodářského rozvoje o něco výš inovacemi a vytvářením nových produktů a služeb s vysokou přidanou hodnotou, přičemž obory činnosti s nižší přidanou hodnotou přenechají rozvojovým zemím, pak současně dokážou zvýšit svou národní životní úroveň. Je-li koláč větší, všichni si z něj mohou ukrojit větší díl.
Makroekonomická stabilita a efektivní trhy, které tvoří jádro neoklasického ekonomického myšlení, samozřejmě zůstávají nezbytnými podmínkami růstu. Nejsou však jeho tahouny. Chceme-li na Západě účinně konkurovat Číně a dalším rychle rostoucím asijským zemím, pak musíme pochopit, že hnacím motorem růstu jsou inovace, přičemž vlády z nich musí učinit stěžejní bod své hospodářské politiky.
Z angličtiny přeložil Jiří Kobělka