Tareas para Ursula von der Leyen
BERLÍN – Cuando hace cinco años Jean-Claude Juncker asumió la presidencia de la Comisión Europea, se encontró con desafíos formidables. Pero su sucesora, Ursula von der Leyen, enfrenta una prueba todavía más compleja.
Como ella misma resaltó en su "agenda para Europa", una de sus prioridades principales será darle "un nuevo impulso a la democracia europea". La nueva presidenta puede fortalecer la legitimidad democrática de la Unión Europea por dos vías: por el lado productivo, asegurando que la UE cumpla las expectativas de la ciudadanía, en tiempos de cambio acelerado y desafíos externos cada vez más grandes; por el lado receptivo, fomentando una cooperación constructiva con el Parlamento Europeo.
Pero hoy, la gran fragmentación y polarización del Parlamento Europeo dificulta la creación de una coalición proeuropea estable. Para obtener la aprobación de leyes, von der Leyen necesitará el apoyo de los conservadores y de los socialdemócratas, a la par de una relación de trabajo sólida y productiva con los verdes y los liberales. Es probable que en determinadas áreas tenga que formar coaliciones flexibles, algo que llevará tiempo y acrecentará el riesgo de fracasos políticos en temas contenciosos.
Después de las últimas elecciones, las facciones proeuropeas (el conservador Partido Popular Europeo, los socialdemócratas, los verdes y los liberales) se unieron por primera vez en la historia del Parlamento Europeo para crear un programa político multipartidario. Pero luego el proceso se estancó, ya que el Parlamento no pudo acordar un candidato propio para la presidencia de la Comisión, y ya no hay un "acuerdo de coalición" tetrapartidario sobre la mesa.
Aun así, von der Leyen debe esforzarse en lograr el máximo diálogo político con el Parlamento, comenzando por las prioridades que se incluyan en las cartas de misión para los comisarios. Dichas prioridades deberían definirse a través de deliberaciones con las nuevas presidencias de los bloques parlamentarios.
Tres elementos necesarios para alentar una cooperación constructiva con el Parlamento Europeo serán la implementación creíble de un derecho de iniciativa parlamentaria de facto, un diálogo periódico con la presidenta y el compromiso duradero de todos los comisarios. Von der Leyen necesitará que sus colaboradores la ayuden a navegar el complejo entorno político que se le plantea no sólo en el Parlamento, sino también en el Consejo Europeo, y la guíen en sus esfuerzos por incluir a la opinión pública europea en un debate sobre el futuro de la UE.
Subscribe now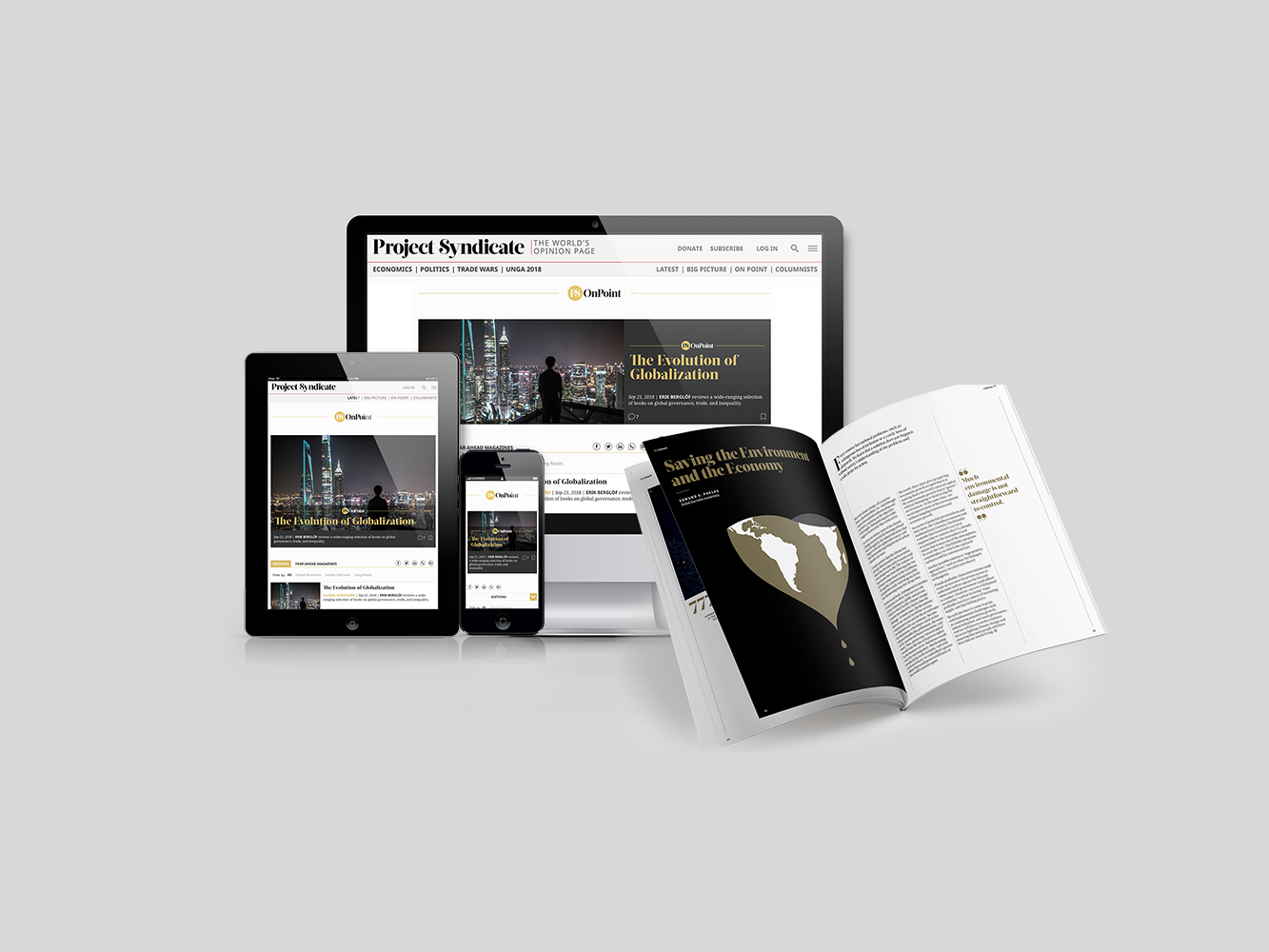 Subscribe now
Subscribe today and get unlimited access to OnPoint, the Big Picture, the PS archive of more than 14,000 commentaries, and our annual magazine, for less than $2 a week.
Por eso es necesario que al momento de definir las carteras de los comisarios, se le dé peso suficiente al manejo de las relaciones interinstitucionales. En la Comisión anterior, eso formaba parte de la vasta cartera del vicepresidente Frans Timmermans; pero en la Comisión nueva, las relaciones interinstitucionales (y la cuestión de la democratización) deberían formar por sí solas una cartera.
En vista de la enorme importancia de dicha cartera, su ocupante debería ser una persona con experiencia en la formulación de políticas, idealmente alguien que haya trabajado en los niveles nacional y europeo, en el Parlamento Europeo y con el Consejo. Dada la afiliación partidaria de von der Leyen, sería buena idea elegir a una figura socialdemócrata, aunque más allá de la identidad de la persona elegida, es necesario que sea capaz de trabajar sin distinción de fronteras partidarias.
Esta cartera debería colaborar en forma directa con von der Leyen y con los vicepresidentes de la Comisión para manejar la relación general con el Parlamento Europeo y con el Consejo de Asuntos Generales y al mismo tiempo ayudar a coordinar las interacciones de los diversos comisarios con el Parlamento. También debería hacerse cargo de la preparación de los programas anuales y plurianuales de la Comisión y, en particular, de su declaración conjunta con el Parlamento en relación con las prioridades legislativas anuales.
Además, al no ser una cartera especializada en un área de políticas determinada, podría ayudar a von der Leyen a manejar temas particularmente urgentes, controvertidos o de algún modo delicados (por ejemplo las migraciones o la reforma de la eurozona) cuyo avance demande un esfuerzo político adicional. También podría encargarse de asegurar la coherencia de las acciones en las áreas de política interna y externa (desde la política común exterior y de seguridad hasta la relación con el vecindario más amplio de Europa).
Finalmente, una función importante de la cartera debería ser colaborar con la implementación de una de las prioridades que von der Leyen delineó en su agenda: la Conferencia sobre el Futuro de Europa (que debería entregar sus primeros resultados a mediados del año entrante). Esta ambiciosa iniciativa (en la que la población, la sociedad civil y las instituciones europeas participarán en pie de igualdad) demandará una cuidadosa labor de preparación y gestión responsable, en particular porque von der Leyen quiere que el Parlamento Europeo, el Consejo Europeo y la Comisión Europea definan conjuntamente sus objetivos y su alcance por adelantado.
En esta y en otras áreas, la Comisión y el Parlamento tienen mucho más en juego que durante el mandato anterior. Para ofrecer los resultados tangibles que la ciudadanía demanda, la dirigencia tendrá que sobreponerse a condiciones de formulación de políticas muy fluidas, caracterizadas por un aumento del escepticismo interno en la UE y por la intensificación de presiones externas, entre ellas la interferencia de actores externos como China. Desafíos agravados por la transformación tecnológica y por amenazas monumentales como el cambio climático.
En este contexto, la Comisión Europea y el Parlamento tendrán que estar más motivados que nunca para cooperar. Esto debe incluir una revisión anual de las prioridades por parte de la Comisión, en colaboración con el Parlamento, para evaluar los avances e identificar las acciones necesarias.
Un proceso de estas características adquiere más importancia en momentos en que la toma supranacional de decisiones genera impaciencia en el nivel de los gobiernos nacionales de la UE. A menos que las instituciones de la UE demuestren su eficacia, puede ocurrir que esos gobiernos prefieran eludirlas, para cooperar dentro de grupos más pequeños, en aras de la eficiencia.
Garantizar una cooperación efectiva con un Parlamento Europeo fragmentado no será fácil. Pero es posible, especialmente para una Comisión que priorice al máximo esa tarea y al mismo tiempo realce su propia legitimidad conduciendo un amplio debate público sobre el futuro de Europa. Esa es la Comisión que von der Leyen debe formar.
Traducción: Esteban Flamini