La to-do list d'Ursula von der Leyen
BERLIN – Voici cinq ans, lorsque Jean-Claude Juncker accédait à la présidence de la Commission européenne, il était confronté à de formidables défis. Mais l'épreuve qui attend aujourd'hui sa successeure, Ursula von der Leyen est encore plus délicate.
Comme elle l'a souligné dans son « programme pour l'Europe », l'une de ses priorités absolues doit être d'apporter « un nouvel élan à la démocratie européenne ». Elle peut renforcer la légitimité démocratique de l'Union européenne de deux façons : dans ce qu'apporte l'Europe à ces citoyens, en s'assurant que les institutions répondent aux attentes, en un temps de changements rapides et d'escalade des périls extérieurs, mais aussi dans ce qu'apporte à l'Europe sa représentation, en encourageant une coopération constructive avec le Parlement européen.
Aujourd'hui pourtant, le Parlement apparaît extrêmement fragmenté et polarisé, ce qui rend difficile la construction d'une coalition pro-européenne stable. Pour faire voter des lois, von der Leyen aura besoin du soutien des conservateurs et des sociaux-démocrates, mais aussi de relations de travail solides et productives avec les verts et les libéraux. Elle devra probablement former des coalitions à géométrie variable, ce qui demandera à chaque fois du temps et augmentera les risques d'échec politique sur les questions qui divisent.
Après les dernières élections, les groupes pro-européens – les conservateurs du Parti populaire européen, les sociaux-démocrates, les verts et les libéraux – se sont rencontrés, pour la première fois de l'histoire du Parlement européen, pour mettre sur pied un programme politique transpartisan. Mais le processus s'est bloqué, avec un Parlement ne parvenant pas à se mettre d'accord sur le choix d'un candidat à la présidence de la Commission, et l'« accord de coalition » entre les quatre partis n'est plus sur la table.
Van der Leyen a néanmoins besoin d'impliquer politiquement le Parlement, autant qu'elle le peut, au sujet, notamment, des lettres de mission qu'elle doit envoyer sous peu aux commissaires et de leurs points principaux, qui doivent être discutés avec les nouveaux présidents des groupes parlementaires élus.
Pour encourager une coopération constructive avec le Parlement européen, il faudra que le droit d'initiative du Parlement, qui existe de facto, soit appliqué de façon crédible ; le dialogue avec le président du Parlement devra aussi être constant, tout comme l'engagement de chaque commissaire. Von der Leyen doit être capable de s'appuyer sur son équipe pour prendre ses repères dans l'environnement politique complexe non seulement du Parlement, mais aussi du Conseil européen, et pour que sa volonté de lancer le débat sur l'avenir de l'UE auprès de l'électorat européen puisse se concrétiser.
Subscribe now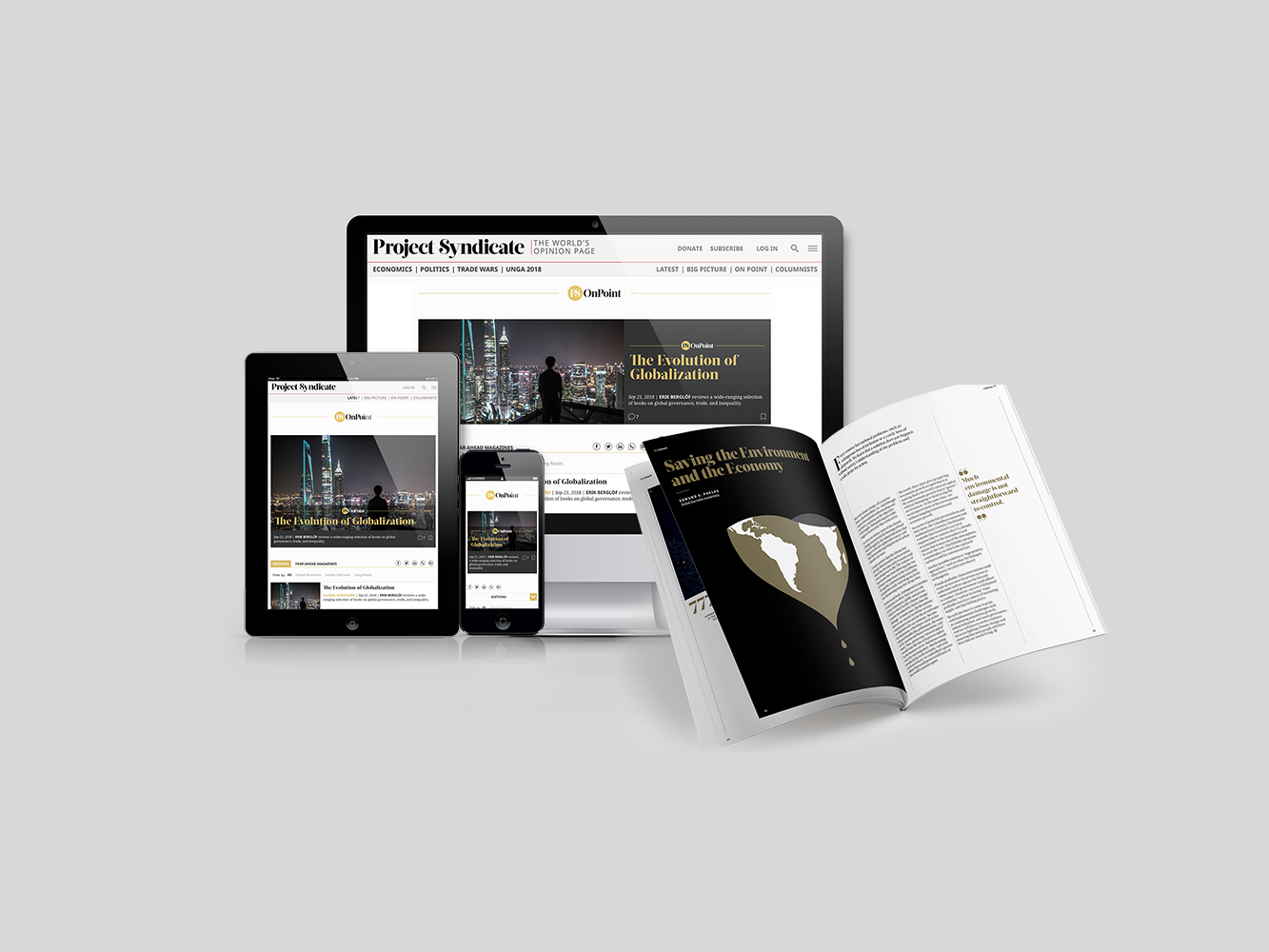 Subscribe now
Subscribe today and get unlimited access to OnPoint, the Big Picture, the PS archive of more than 14,000 commentaries, and our annual magazine, for less than $2 a week.
C'est pourquoi von der Leyen devra s'assurer en définissant les portefeuilles des commissaires que les relations interinstitutionnelles y pèsent suffisamment. Dans la précédente commission, la charge en avait été confiée au vice-président, Frans Timmermans, dont le portefeuille était déjà lourd. Dans la nouvelle commission, les relations interinstitutionnelles – et la démocratisation – devraient constituer à elles seules un portefeuille.
Le commissariat correspondant devrait être confié, en raison de son extrême importance, à un responsable politique expérimenté – quelqu'un qui, idéalement, a travaillé aux niveaux national et européen, au Parlement et avec le Conseil. Étant donné l'étiquette de von der Leyen, un social démocrate serait un bon choix, même si cette personne, quelle qu'elle soit, devra être capable de franchir les frontières partisanes.
Travaillant directement avec von der Leyen et avec les vice-présidents de la Commission, ce commissaire devrait avoir la responsabilité, dans leur ensemble, des relations avec le Parlement et avec le Conseil des affaires générales, tout en aidant à la coordination des relations de chaque commissaire avec le Parlement. Ce portefeuille comprendrait la préparation des programmes annuel et pluri-annuels de la Commission, en particulier de sa déclaration commune avec le Parlement sur les priorités législatives annuelles.
En outre, étant donné la non-spécialisation des mesures politiques afférentes à ce portefeuille, son titulaire pourrait assister von der Leyen sur les questions particulièrement urgentes, controversées ou délicates, comme les migrations ou la réforme de la zone euro, qui requièrent, pour être résolues, un effort politique supplémentaire. Ce commissaire pourrait aussi garantir la cohérence des actions entreprises tant en politique intérieure qu'extérieure –  depuis la politique étrangère et de sécurité commune jusqu'à l'engagement de l'Europe dans son voisinage plus lointain.
Enfin, ce commissaire jouerait un rôle important en contribuant à la mise en œuvre d'une des priorités définies par von der Leyen dans son programme : la Conférence sur l'avenir de l'Europe, dont les résultats sont attendus dès l'été prochain. Cette entreprise ambitieuse, à laquelle les citoyens, la société civile et les institutions européennes participeront sur un pied d'égalité, nécessitera une préparation et une conduite sérieuse, notamment parce que von der Leyen souhaite que le Parlement européen, le Conseil et la Commission en fixent ensemble, à l'avance, les buts et la portée.
En ce domaine comme en d'autres, les enjeux sont plus élevés qu'ils ne l'étaient durant la précédente mandature, tant pour la Commission que pour le Parlement. Pour obtenir les résultats tangibles exigés par les citoyens, les dirigeants devront rapidement montrer leur capacité à maîtriser une situation politique instable, sur laquelle pèsent aussi des acteurs extérieurs comme la Chine. Le changement technologique et la terrible menace du changement climatique renforcent la difficulté.
Dans un tel contexte, la Commission européenne et le Parlement devraient plus que jamais trouver des raisons de coopérer. Cette coopération devrait comprendre une révision annuelle des priorités, effectuée par la Commission en collaboration avec le Parlement, afin d'évaluer les progrès réalisés et de définir les actions pertinentes.
La marche à suivre importe d'autant plus que certains gouvernements d'États membres sont en train de perdre patience pour ce qui concerne les prises de décision au niveau supranational. À moins que les institutions européennes ne fassent leurs preuves, les gouvernements membres peuvent être tentés de les contourner et de travailler, au nom de l'efficacité, avec des groupes plus restreints.
Il ne sera pas facile d'assurer une coopération efficace avec un Parlement européen fragmenté. C'est pourtant possible, notamment si la Commission en fait sa priorité, tout en renforçant sa propre légitimité dans la mise en place et dans la direction du vaste débat public sur l'avenir de l'Europe. C'est cette commission que doit construire von der Leyen.
Traduit de l'anglais par François Boisivon