L'insolita ripresa dell'America è anche la più duratura
LONDRA – I dati che verranno pubblicati nei prossimi mesi dimostreranno che l'attuale espansione economica degli Stati Uniti è la più lunga mai registrata finora. Eppure, malgrado la loro performance continui a essere migliore di quella di altre economie avanzate, tale successo non riesce ancora a cancellare il senso di insicurezza e frustrazione che provano molti americani, né a dissipare i timori riguardanti l'assenza di margine politico per fare fronte alla prossima flessione economica o shock finanziario.   
L'attuale fase di espansione è iniziata alla metà del 2009, in seguito alla crisi finanziaria del 2008 e alla "Grande Recessione". Inizialmente alimentata da interventi fiscali eccezionali e da politiche monetarie un tempo impensabili, l'economia ha creato le condizioni per ripristinare la fiducia del settore privato e rimettere in sesto i bilanci societari. Unita a progressi sempre più rapidi nel campo delle nuove tecnologie, l'espansione è stata poi guidata in larga misura da aziende tecnologiche e aziende-piattaforma che presiedono la nuova "gig economy", e ha ricevuto un ulteriore slancio da misure volte a favorire la crescita, come la deregolamentazione e gli sgravi fiscali.  
Con il tasso di disoccupazione statunitense al 3,6%, oggi i salari reali (adeguati all'inflazione) stanno crescendo al ritmo dell'1,6%. E dal momento che i dati trimestrali più recenti indicano un tasso di crescita annuo del Pil pari al 3,1%, l'attività economica degli Usa continua a superare quella dell'Europa e del Giappone con un margine significativo. Grazie a questa forza, l'America è divenuta sempre più assertiva nel perseguimento dei propri obiettivi nazionali all'estero, anche eludendo meccanismi di cooperazione e risoluzione dei conflitti ormai consolidati e minacciando dazi sulle importazioni e altre misure protezionistiche.  
Per arrivare fin qui, gli Stati Uniti hanno dovuto affrontare venti contrari provenienti da oltre confine, tra cui una crisi esistenziale del debito in Europa e un rallentamento della crescita economica in Cina. Sul fronte interno, una profonda polarizzazione politica, soprattutto a partire dal 2011, ha ostacolato l'attività legislativa del Congresso e prodotto molteplici shutdown governativi, reali o solo minacciati (compreso il più lungo mai registrato). In assenza di nuove misure per la crescita emanate dal Congresso, la politica monetaria è diventata l'unica scelta disponibile. Dopo essere stata costretta a espandere in maniera significativa il proprio ruolo nell'economia durante gli anni della crisi, la Federal Reserve americana ha strizzato l'occhio ad alcuni errori importanti della politica, diventando così più esposta alle ingerenze politiche.  
Poiché la crescita annua nell'ultimo decennio è stata spesso blanda e non abbastanza inclusiva – un fenomeno meglio conosciuto come "nuova normalità", o stagnazione secolare – l'economia statunitense ha conservato un alone di scarso rendimento e potenziale vulnerabilità. Secondo quanto emerso da un sondaggio della Fed, spesso citato, quasi la metà delle famiglie americane dichiara di non avere risparmi sufficienti per fare fronte a una spesa imprevista di 400 dollari.
Non stupisce, dunque, che la fiducia nelle istituzioni e nel parere degli esperti resti così bassa. In un contesto di disuguaglianza (di reddito, ricchezza e opportunità) eccessiva, il livello di rabbia e frustrazione si mantiene alto. A peggiorare ulteriormente le cose, l'allarmismo associato alle implicazioni della tecnologia e della globalizzazione continua ad alimentare timori sulla possibile delocalizzazione ed eliminazione di posti di lavoro. Inoltre, al di fuori degli Stati Uniti, è ormai diffusa la preoccupazione che la superpotenza responsabile di emettere la valuta di riserva globale, e che ricopre un ruolo decisivo in molte interazioni multilaterali, non sia più un punto di riferimento affidabile e prevedibile per il commercio e la finanza mondiali.  
Subscribe now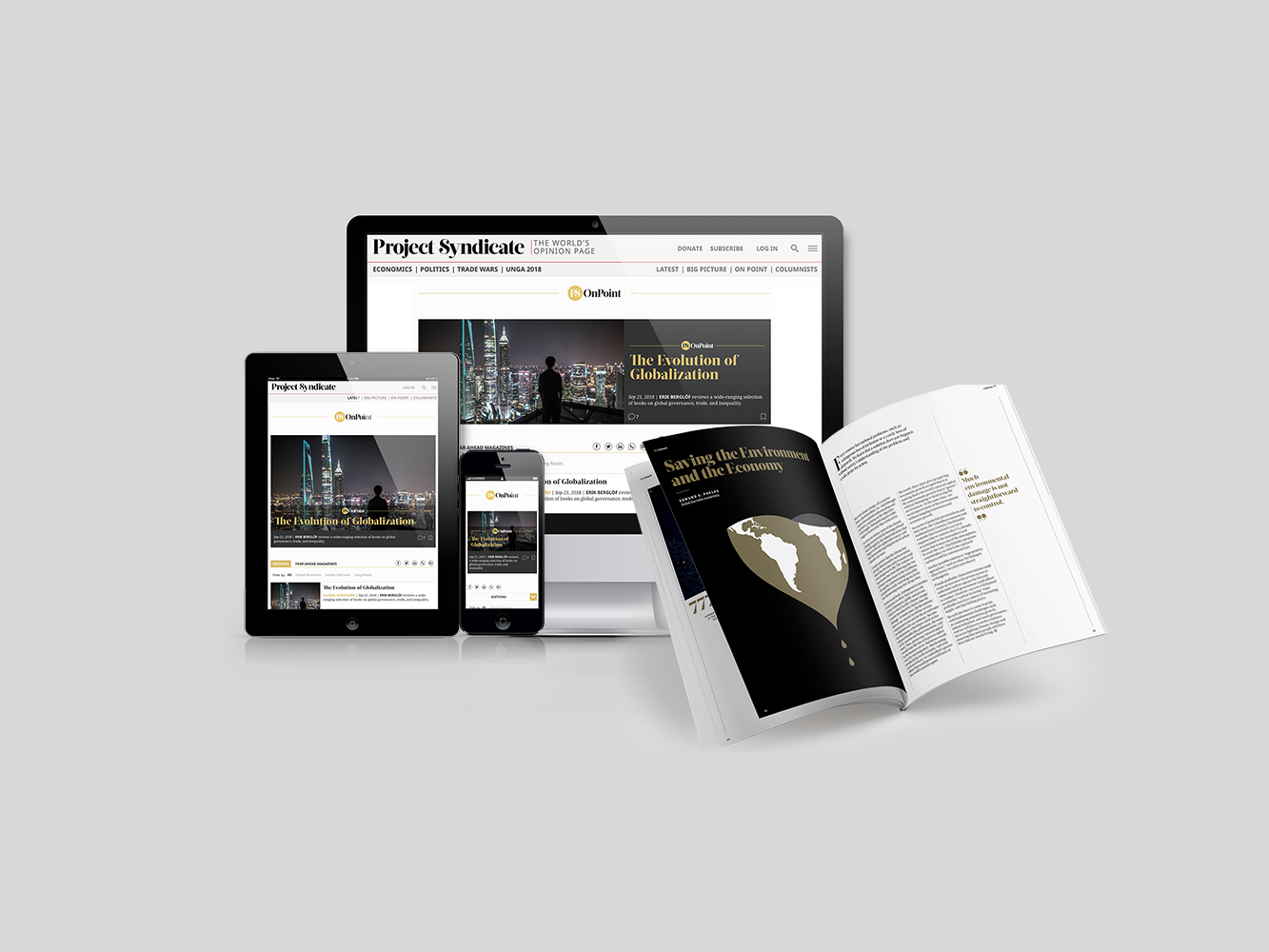 Subscribe now
Get unlimited access to OnPoint, the Big Picture, and the entire PS archive of more than 14,000 commentaries, plus our annual magazine, for less than $2 a week.
Fra l'altro, a differenza di espansioni precedenti, gli Stati Uniti devono ancora creare degli ammortizzatori adeguati per affrontare le sfide economiche e finanziarie future. Vale a dire, citando l'espressione dell'ex presidente degli Stati Uniti John F. Kennedy utilizzata in un recente intervento del direttore operativo dell'Fmi Christine Lagarde, che il tetto non è stato riparato quando il sole splendeva. 
Oltre alla mancanza di autoassicurazione a livello delle famiglie, la capacità della Fed di contrastare le recessioni economiche e le turbolenze finanziarie è piuttosto limitata. Considerando che il tasso di riferimento attuale è compreso tra il 2,25% e il 2,5%, le crisi passate hanno in genere richiesto tagli pari a cinque o più punti percentuali. Per di più, la Fed ha un bilancio sproporzionato e un meccanismo di trasmissione delle misure di politica monetaria all'economia reale assai debole. E anche se i responsabili delle politiche fiscali dovessero diventare più reattivi, comincerebbero da un livello di deficit e debito piuttosto elevato.  
Prolungare l'attuale espansione richiederà grande cura e attenzione. I politici, in particolare il Congresso, dovranno evitare errori eclatanti e minimizzare il rischio di incidenti di mercato, adoperandosi di più per promuovere la crescita. Gli Usa hanno bisogno di un approccio mirato all'ammodernamento e al potenziamento delle proprie infrastrutture. 
Policymaker ed economisti di spicco dovranno, inoltre, essere più attenti a come vengono ripartiti i frutti della crescita economica; tra le altre cose, dovrebbero esistere forme di tutela migliori per i segmenti della società più vulnerabili, e stabilizzatori automatici più forti. Le aziende, dal canto loro, dovranno impegnarsi ad assumersi le proprie responsabilità sociali, se non altro per evitare di finire nella stessa posizione delle banche dopo il crollo del 2008. Nel frattempo, cresce la schiera di coloro che invocano maggiori vincoli normativi sulle aziende Big Tech.
Inoltre, avendo scosso il commercio mondiale, gli Stati Uniti dovranno rassicurare sul fatto che resteranno l'ancora del sistema internazionale basato sulle regole. In caso contrario, la loro capacità di informare e influenzare i risultati economici e finanziari a livello mondiale è destinata a indebolirsi.  
Gli Stati Uniti celebreranno presto, e a ragione, la loro più lunga espansione di tutti i tempi. Tuttavia, non dovranno perdere di vista le sfide restanti. L'ultima cosa di cui il mondo ha bisogno in questo momento è che l'attuale espansione ceda il passo a un lungo periodo di crescita lenta, maggiore instabilità finanziaria e forti tensioni transfrontaliere.    
Traduzione di Federica Frasca