La Concentrazione del Mercato Minaccia l'Economia USA
NEW YORK – Le economie avanzate del mondo soffrono di una serie di problemi profondamente radicati. Negli Stati Uniti, in particolare, la disuguaglianza è al suo massimo storico dal 1928, e la crescita del PIL rimane tristemente debole rispetto ai decenni successivi alla seconda guerra mondiale.
Dopo aver promesso una crescita annuale del "4,5 e persino del 6%", il presidente degli Stati Uniti Donald Trump ed i suoi sostenitori repubblicani al Congresso hanno prodotto solo deficit senza precedenti. Secondo le ultime proiezioni del Congressional Budget Office, quest'anno il deficit del bilancio federale raggiungerà i 900 miliardi di dollari, e supererà i mille miliardi di dollari ogni anno dopo il 2021. Eppure, sta già svanendo il "sugar high", il rialzo economico indotto dall'ultimo aumento del deficit, con il Fondo Monetario Internazionale che prevede una crescita negli USA del 2,5% nel 2019 e dell'1,8% nel 2020, in calo rispetto al 2,9% del 2018.
Molti fattori stanno contribuendo al problema della bassa crescita/alta diseguaglianza dell'economia americana. Trump e la mal progettata "riforma" fiscale dei repubblicani hanno esacerbato le carenze esistenti nel codice fiscale, destinando ancora maggiori entrate a coloro che guadagnano di più. Allo stesso tempo, la globalizzazione continua a essere mal gestita, ed i mercati finanziari continuano ad essere orientati verso l'estrazione di profitti (ricerca di rendite, in termini economici) invece di fornire servizi utili.
Ma un problema ancora più grave e cruciale è la crescente concentrazione del potere di mercato, che consente alle imprese dominanti di sfruttare i loro clienti e spremere i loro dipendenti, che presentano potere contrattuale e tutele legali sempre più deboli. In misura crescente, gli amministratori delegati e gli alti dirigenti prelevano per se stessi compensi sempre più alti a spese di lavoratori e investimenti.
Ad esempio, i dirigenti delle imprese statunitensi si sono assicurati che la maggior parte dei benefici derivanti dal taglio delle tasse andassero a dividendi e riacquisti di azioni, superando la cifra record di 1,1 trilioni di dollari nel 2018. Le operazioni di riacquisto hanno incrementato i prezzi delle azioni e rafforzato il rapporto uitle per azione, su cui si basa la renumerazione di molti dirigenti. Nel frattempo, gli investimenti annuali, attestati al 13,7% del PIL, sono rimasti deboli, mentre molti fondi pensione aziendali sono stati sottofinanziati.
La prova del crescente potere di mercato si può trovare quasi ovunque. Le ampie maggiorazioni contribuiscono ad alti profitti. Settore dopo settore, da piccole cose come il cibo per gatti a grandi cose come le telecomunicazioni, i fornitori di servizi via cavo, le compagnie aeree e le piattaforme tecnologiche, oggi solo un numero ristretto di aziende domina il 75-90% del mercato, se non di più; e il problema è ancora più pronunciato a livello di mercati locali.
Subscribe now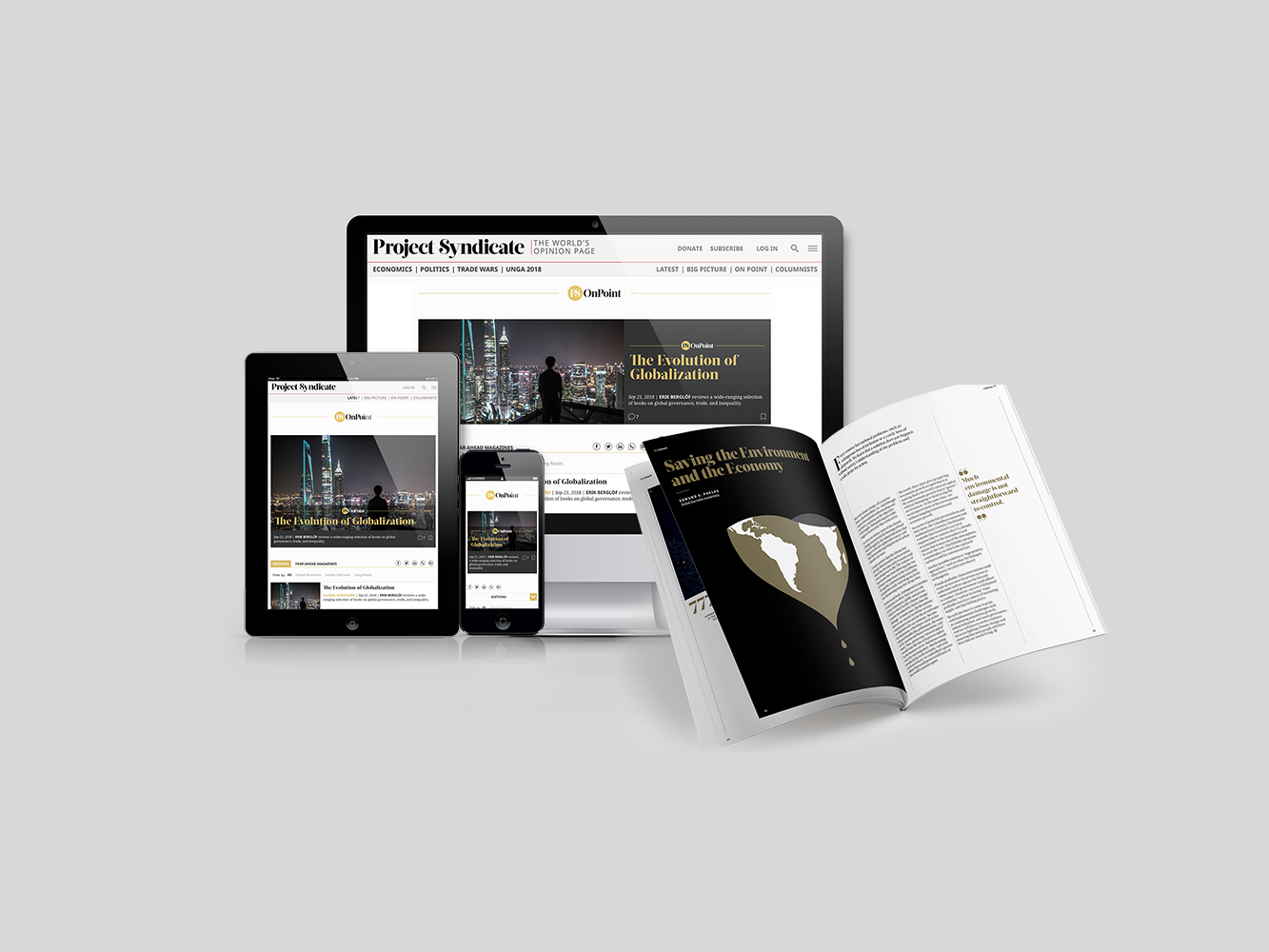 Subscribe now
Get unlimited access to OnPoint, the Big Picture, and the entire PS archive of more than 14,000 commentaries, plus our annual magazine, for less than $2 a week.
Con l'aumento del potere di mercato dei colossi aziendali, è aumentata anche la loro capacità di influenzare la politica monetaria americana. E poiché adesso il sistema risulta essere più manipolato a favore del sistema imprenditoriale, è diventato molto più difficile per i cittadini comuni ottenere giustizia per maltrattamenti o abusi. Un perfetto esempio di ciò è la diffusione di clausole arbitrali nei contratti di lavoro e negli accordi con gli utenti, che consentono alle società di risolvere le controversie con dipendenti e clienti attraverso un mediatore ben disposto, invece che in tribunale.
Molteplici forze sospingono oggi l'aumento del potere di mercato. Una di queste è la crescita di settori con grandi effetti di rete, in cui una singola azienda – come Google o Facebook – può facilmente dominare. Un altra è costituita dall'atteggiamento prevalente tra i leader aziendali, che sono giunti a pensare che il potere del mercato sia l'unico modo per garantire profitti durevoli. Come ha detto il famoso venture capitalist Peter Thiel, "la concorrenza è per i perdenti".
Alcuni leader del sistema imprenditoriale statunitense hanno dimostrato vera ingegnosità nella creazione di barriere di mercato per prevenire qualsiasi tipo di concorrenza significativa, aiutati dalla blanda applicazione delle leggi esistenti sulla concorrenza, e dal mancato aggiornamento di tali leggi per le esigenze dell'economia del ventunesimo secolo. Di conseguenza, la quota di nuove imprese negli Stati Uniti è in calo.
Niente di tutto ciò fa ben sperare per l'economia americana. L'aumento delle disuguaglianze implica una diminuzione della domanda aggregata, perché coloro che si trovano in cima alla distribuzione della ricchezza tendono a consumare una quota minore del proprio reddito rispetto a quelli con mezzi più modesti.
Inoltre, dal lato dell'offerta, il potere di mercato indebolisce gli incentivi a investire e innovare. Le imprese sanno che se produrranno di più, dovranno abbassare i loro prezzi. Questo è il motivo per cui gli investimenti rimangono deboli, nonostante i profitti record delle corporation americane e i trilioni di dollari di riserve di liquidità. E poi, perché preoccuparsi di produrre qualcosa di valore quando si può usare il proprio potere politico per trarre rendite maggiori attraverso lo sfruttamento del mercato? Gli investimenti politici mirati ad ottenere tasse più basse producono rendimenti molto più elevati rispetto agli investimenti reali in impianti e attrezzature.
A peggiorare le cose, in America il basso rapporto tra gettito fiscale e PIL– appena il 27.1% anche prima del taglio delle imposte da parte di Trump – significa una carenza di denaro per investimenti in infrastrutture, istruzione, sanità e ricerca di base necessarie per garantire la crescita futura. Queste sono le misure dal lato dell'offerta che in realtà ricadono "a pioggia" su tutti.
Le politiche per combattere gli squilibri di potere dannosi per l'economia sono semplici. Nel corso degli ultimi cinquant'anni, gli economisti della Scuola di Chicago, partendo dal presupposto che i mercati sono generalmente competitivi, hanno ristretto l'attenzione della politica della concorrenza esclusivamente all'efficienza economica, invece che verso problemi più generali come quelli riguardanti potere e disuguaglianze. L'ironia è che tale assunzione è diventata dominante negli ambienti politici solo quando gli economisti cominciavano a rivelarne i difetti. Lo sviluppo della teoria dei giochi e di nuovi modelli di informazione imperfetta e asimmetrica ha messo a nudo i limiti profondi del modello concorrenziale.
La legislazione deve recuperare. Le pratiche anticoncorrenziali dovrebbero essere illegali, punto. E oltre a questo, ci sono una serie di altri cambiamenti necessari per modernizzare la legislazione antitrust statunitense. Nel battersi a favore della concorrenza è necessario che gli americani abbiano la stessa determinazione che le loro imprese hanno dimostrato nella lotta contro di essa.
La sfida, come sempre, è politica. Ma con le imprese americane che hanno accumulato così tanto potere, c'è motivo di dubitare che il sistema politico americano sia all'altezza del compito di riforma. Si aggiunga a ciò la globalizzazione del potere delle corporation e l'orgia di deregolamentazione e capitalismo clientelare sotto Trump, ed è chiaro che l'Europa dovrà assumere la leadership.