Inkluzivní ukrajinské školství
KYJEV – Školství je dnes jednou z mála oblastí, která je stále považována za ryze suverénní záležitost, tedy za sféru, nad kterou by měly mít kontrolu státní vlády – a v mnoha zemích dokonce i místní úřady. Zdá se však, že v dnešním světě není žádné téma imunní vůči politické manipulaci. To je i případ Ukrajiny a jejího nového rámcového školského zákona, který se stal terčem tvrdé opozice ani ne tak zevnitř země, jako spíše ze strany některých sousedních států.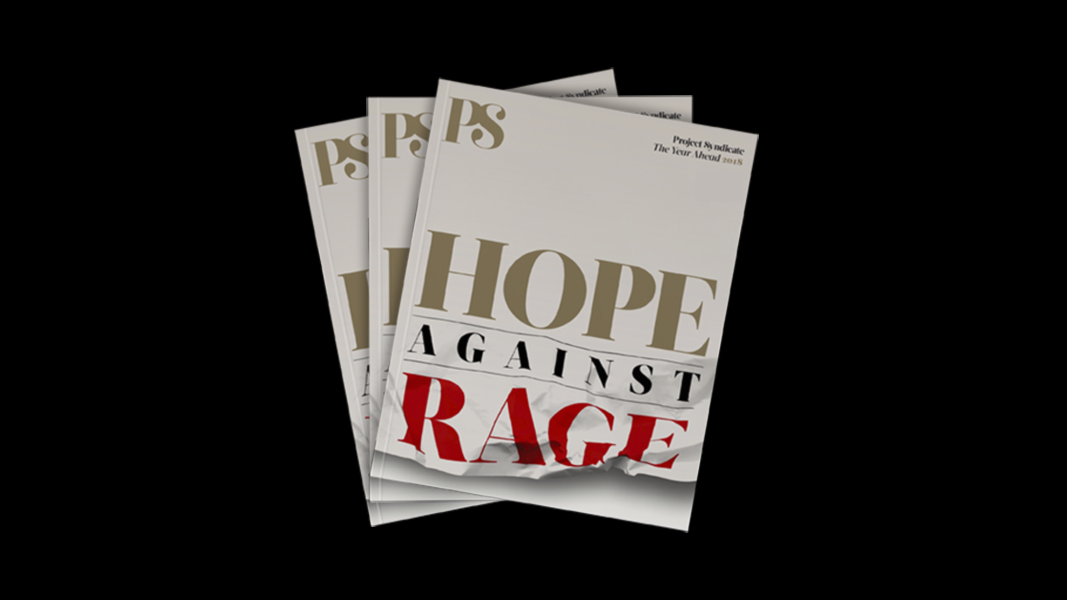 The Year Ahead 2018
The world's leading thinkers and policymakers examine what's come apart in the past year, and anticipate what will define the year ahead.
Zákon, který v září přijal ukrajinský parlament, odráží dlouhý a inkluzivní politický proces. Mezi jeho ustanovení patří i článek 7, v němž se uvádí, že studenti škol a univerzit by měli studovat v úředním jazyce. Tento článek je podle všeho v souladu s evropskými normami. A co je možná ještě důležitější, budou z něj mít prospěch všichni ukrajinští občané včetně těch, kteří hovoří menšinovými jazyky, poněvadž tak budou lépe uzpůsobeni k tomu, aby se plně začlenili do ukrajinské společnosti.
V předchozím vzdělávacím systému probíhala výuka některých studentů po dobu celých 11 let školní docházky (kterou nový zákon prodlužuje na 12 let) v menšinovém jazyce – většinou v ruštině, ale někdy i v maďarštině a rumunštině. V současnosti se to týká asi 400 000 studentů; výuka v minoritním jazyce obvykle končila tím, že tito studenti absolvovali střední školu, aniž měli alespoň základní pracovní znalosti ukrajinštiny – tedy jazyka, v němž tato země funguje.
Letos například více než polovina absolventů maďarskojazyčných škol propadla v testech z ukrajinštiny. Tito studenti nemohou navštěvovat žádnou ukrajinskou univerzitu, a proto jim nezbývá prakticky nic jiného než si najít místní středoškolské zaměstnání v maďarštině nebo se odstěhovat do Maďarska.
Školská reforma to změní. Po tříletém přechodovém období bude od roku 2020 možné používat menšinovou řeč jako hlavní výukový jazyk pouze ve školkách a na základních školách, přičemž i tam by od páté třídy mělo vzdělávání probíhat většinou v ukrajinštině. Některým školám pro domorodé národy, jako jsou krymští Tataři, bude umožněno pokračovat podle starého systému, ale v převážné míře budou absolventi ukrajinských středních škol dle nového systému zběhlí v ukrajinštině.
Tato změna přispěje k odstranění faktické segregace osob hovořících menšinovým jazykem, a tím sjednotí ukrajinskou společnost – což je klíčový předpoklad silné a dynamické demokracie. Zároveň poskytne všem studentům včetně příslušníků etnických a jazykových menšin možnost nejen prosperovat na trhu práce, ale také se plněji zapojit do ukrajinské demokracie a případně si zajistit vládní posty, které jim umožní dále prosazovat zájmy svých etnických menšin.
Zároveň je třeba uvést, že nové pravidlo sice povede ke snížení objemu výuky v menšinových jazycích, ale zároveň jí nebrání. Vzdělávání v menšinových jazycích budou poskytovat separátní třídy a skupiny, přičemž některé programy umožní výuku v mnoha různých jazycích. Kdyby například osoba hovořící maďarštinou studovala maďarskou literaturu, mohla by to dělat v rodném jazyce.
Celkově vzato jsou argumenty pro nový ukrajinský školský zákon nanejvýš pádné. Přesto sousední země záměrně zkreslují jeho význam a tvrdí, že nějakým způsobem ohrožuje etnické menšinové skupiny. A jsou připravené za něj Ukrajinu trestat.
Maďarský ministr zahraničí Péter Szijjártó prohlásil, že pokud se zákon nezmění, zablokuje jeho země další integraci Ukrajiny do Evropy. "Můžeme zaručit, že tohle všechno bude pro Ukrajinu do budoucna bolestné," dodal. Szijjártó spolu se svými protějšky z Rumunska, Bulharska a Řecka zároveň vyjádřil odmítavý postoj vůči zákonu v Radě Evropy a v Organizaci pro bezpečnost a spolupráci v Evropě.
Rumunský prezident navíc zrušil návštěvu Ukrajiny plánovanou na tento měsíc a stáhl pozvání k návštěvě Bukurešti pro předsedu ukrajinského parlamentu. A co je možná nejzlověstnější, ruský ministr zahraničí Sergej Lavrov obvinil Ukrajinu ze snahy "poukrajinštit" vzdělávací systém v rozporu s ústavou a mezinárodními dohodami země.
Nehledě na to, že jde o hrubou dezinterpretaci, je tento přístup také křiklavě pokrytecký, poněvadž státy, které si tolik stěžují na nová ukrajinská jazyková pravidla, samy podobné systémy používají. Ačkoliv v Maďarsku žije zhruba 8000 Ukrajinců, v zemi nepůsobí jediná škola s výukou v ukrajinštině. Totéž platí pro Rusko, kde ukrajinská menšina přesahuje dva miliony osob. V Rumunsku žije zhruba 50 000 Ukrajinců, ale funguje tam jen jedna škola s výukou v ukrajinském jazyce.
Ukrajinská vláda se nechala slyšet, že předloží zákon Radě Evropy a umožní Benátské komisi, aby posoudila, zda jeho úprava vyhovuje standardům rady. Prezident Petro Porošenko slíbil, že podle závěrů komise zváží změnu zákona.
Soudě podle článku 8 Evropské charty pro regionální a menšinové jazyky, kterou Ukrajina ratifikovala, se však zdá rozumné očekávat, že změny nebudou zapotřebí. V chartě se konstatuje, že systém zaručující dostatečnou výuku v menšinových jazycích na běžných školách (v separátních třídách) je stejně přijatelný jako systém, jenž zajišťuje minoritní vzdělávání prostřednictvím separátních škol v menšinovém jazyce. Charta navíc uvádí, že v případě středního školství stačí zaručit "výuku příslušných regionálních či menšinových jazyků" – tedy nikoliv nutně jiných předmětů – "jakožto nedílnou součást školních osnov".
Bez ohledu na hodnocení Benátské komise však reakce ukrajinských sousedů zůstává vážným problémem, neboť představuje do očí bijící snahu vměšovat se zastrašováním do ukrajinské politiky. Ukrajina, která byla ve svých dějinách více než 300 let okupována, ví, jaké to je čelit ohrožení svého jazyka. Dokonce i její vlastní vláda pod vedením svrženého prezidenta Viktora Janukovyče se v roce 2012 pokusila z podnětu Ruska podkopat ukrajinský jazyk politikou "rusifikace".
Ukrajinština je úředním jazykem Ukrajiny, stejně jako je ruština úředním jazykem Ruské federace, maďarština úředním jazykem Maďarska a rumunština úředním jazykem Rumunska. Menšinové jazyky jsou sice důležité a práva lidí, kteří jimi hovoří, musí být respektována – což nový ukrajinský školský zákon dělá –, avšak jedině oficiální jazyk sjednocuje společnost a umožňuje občanům, aby se do ní plně zapojili. Ukrajinská vláda má právo – ba přímo povinnost – zajistit, aby jím všichni občané země vládli.
Z angličtiny přeložil Jiří Kobělka.