Инклюзивное украинское образование
КИЕВ – Образование ‑ одна из немногих областей, которые по-прежнему считаются чисто суверенным вопросом, который должен находиться под контролем национальных правительств – а во многих странах, даже местных органов власти. Но создается впечатление, что в сегодняшнем мире ни один вопрос не защищен от политических манипуляций. Так обстоит дело и с новым рамочным законом Украины об образовании, встречающим жесткое противодействие не столько внутри страны, сколько со стороны некоторых соседних государств.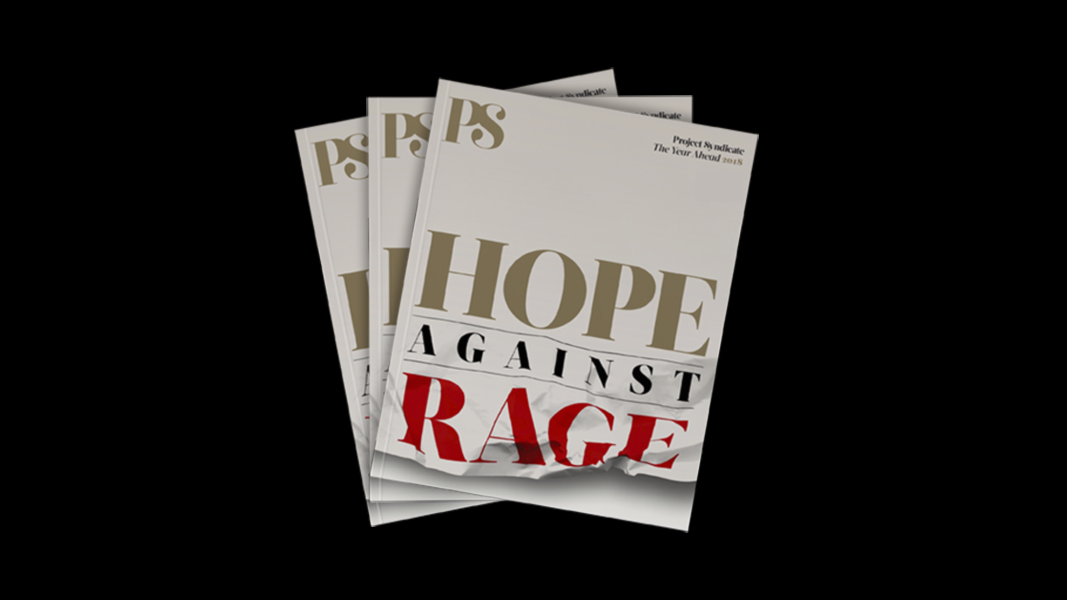 The Year Ahead 2018
The world's leading thinkers and policymakers examine what's come apart in the past year, and anticipate what will define the year ahead.
Закон, принятый в прошлом месяце украинским парламентом, отражает длительный и всеобъемлющий процесс разработки политики. Среди его положений ‑ статья 7, в которой указывается, что учащиеся школ и университетов должны учиться на национальном языке. Статья 7 соответствует европейским нормам. Что, возможно, более важно, это принесет пользу всем гражданам Украины, включая тех, кто говорит на языках меньшинств, потому что поможет им полностью интегрироваться в украинское общество.
Согласно предыдущей системе образования, некоторые ученики учились бы все 11 лет (по новому закону срок обучения продлевается до 12 лет) на языке меньшинства, в основном на русском, но иногда также на венгерском и румынском языках. В настоящее время по такой программе обучается около 400 000 учеников, и обычно это заканчивается тем, что выпускники средней школы не владеют даже на бытовом уровне украинским языком, на котором ведутся дела в стране.
На самом деле, только в этом году более половины всех выпускников венгерских языковых школ не сдали экзамены по украинскому языку. Не имея возможности посещать украинский университет, эти выпускники могут разве что найти работу по месту жительства на венгерском языке, которая требует только среднего образования, или же уехать в Венгрию.
Реформа образования изменит это. С 2020 года, после трехлетнего переходного периода, язык меньшинства может использоваться в качестве основного учебного языка только в детском саду и начальной школе, после чего (по окончании четвертого класса школы) обучение по большей части должно проходить на украинском языке. Некоторым школам для коренного населения, например, для крымских татар, будет разрешено сохранить старую систему, но по большей части выпускники старших классов украинских школ будут, согласно новой системе, хорошо знать украинский язык.
Это изменение поможет ликвидировать фактическую сегрегацию языковых меньшинств, тем самым объединив украинское общество, что крайне важно для сильной и развивающейся демократии. Оно также позволит всем учащимся, в том числе представителям этнических и языковых меньшинств, не только добиваться успеха на рынке труда, но и более полно участвовать в украинской демократии, получая потенциальную возможность занять должности в правительстве, которые позволят им продвигать интересы своей этнической группы.
Следует также отметить, что, хотя это правило приведет к снижению объема обучения на языках меньшинств, оно не препятствует ему. Обучение на языках меньшинств будет осуществляться посредством отдельных классов и групп, причем некоторые программы позволяют преподавать на нескольких языках. Например, если ученик, говорящий на венгерском языке, изучает венгерскую литературу, он может делать это на своем родном языке.
В целом, новый закон об образовании в Украине настолько хорошо обоснован, что в защите не нуждается. Однако соседние страны сознательно искажают смысл этого закона, заявляя, что он каким-то образом представляет угрозу для этнических меньшинств. И они собираются наказать Украину за это.
Министр иностранных дел Венгрии Петер Сийярто заявил, что если закон не пересмотрят, его страна заблокирует дальнейшую интеграцию Украины в Европу. «Мы можем гарантировать, что все это болезненно отзовется Украине в будущем», – добавил он. Сийярто вместе со своими коллегами из Румынии, Болгарии и Греции также заявил протест в Совет Европы и Организацию по безопасности и сотрудничеству в Европе.
Более того, президент Румынии отменил визит в Украину, запланированный на этот месяц, и отозвал приглашение спикера парламента Украины посетить Бухарест. И, возможно, самая зловещая новость: министр иностранных дел России Сергей Лавров обвинил Украину в попытке «украинизировать» систему образования, нарушая конституцию страны и международные соглашения.
Помимо того, что этот подход представляет собой грубое искажение истины, он откровенно лицемерен, так как страны, которые возмущаются новыми нормами о языках в Украине, сами имеют схожие системы. Хотя в Венгрии проживает около 8000 украинцев, в стране нет ни одной украиноязычной школы. То же самое верно для России, где украинское меньшинство составляет более двух миллионов. В Румынии, где насчитывается около 50 000 украинцев, существует только одна школа на украинском языке.
Правительство Украины заявило, что оно представит закон в Совет Европы, позволив Венецианской комиссии определить, соответствует ли она стандартам СЕ. Президент Петр Порошенко пообещал рассмотреть вопрос об изменении закона, в зависимости от выводов Комиссии.
Но, судя по статье 8 Европейской хартии региональных языков или языков меньшинств, которую Украина ратифицировала, можно ожидать, что изменений не потребуется. Это положение гласит, что система, которая гарантирует достаточное обучение языку меньшинства в обычных школах (в отдельных классах), столь же приемлема, как и система, обеспечивающая обучение меньшинств посредством отдельных школ на языках меньшинств. Более того, в хартии указывается, что в среднем образовании достаточно гарантировать «преподавание соответствующих региональных языков или языков меньшинств» – но не обязательно других предметов на этих языках – «в качестве неотъемлемой части учебной программы».
Независимо от оценки Венецианской комиссии, реакция соседей Украины остается серьезной проблемой, поскольку она представляет собой вопиющую попытку манипулировать внутренней украинской политикой посредством запугивания. Украина, которая более 300 лет своей истории была оккупирована, знает, что это такое, когда твой язык находится под угрозой. Даже правительство самой Украины при свергнутом президенте Викторе Януковиче пыталось в 2012 году ставить палки в колеса украинскому языку, проводя, с одобрения России, политику «русификации».
Украинский язык является государственным языком Украины, так же как русский – государственным языком Российской Федерации, венгерский – государственным языком Венгрии, а румынский – государственным языком Румынии. Хотя языки меньшинств важны, и права тех, кто говорит на них, должны соблюдаться, – как соблюдаются они в новом законе Украины об образовании, – именно государственный язык объединяет общество и позволяет гражданам участвовать в его жизни полностью. Правительство Украины имеет право – более того, обязано – гарантировать, чтобы все ее граждане владели этим языком.