O apaziguamento norte-coreano de Trump
DENVER – Tendo-se reunido com o líder norte-coreano Kim Jong-un três vezes – sempre com uma frande fanfarra – o presidente dos EUA, Donald Trump, ainda pode acreditar que a desnuclearização está em andamento no Reino Eremita. Se assim for, ele é provavelmente o único a fazê-lo, tendo em conta os frequentes testes de mísseis da Coreia do Norte e as modernizações das suas armas.
Ninguém sabe como será a política da Coreia do Norte daqui a um ano, mas, por enquanto, os dois lados parecem ter o que querem. Trump disputou um impasse desarticulado, que poderia durar até às eleições presidenciais de novembro de 2020 nos EUA, e Kim garantiu uma suspensão dos exercícios militares dos EUA e da Coreia do Sul, em troca de congelar os seus testes nucleares.
As cimeiras com Kim nunca deveriam ter conduzido ao atual entendimento de "congelamento por congelamento", que enfraquece a aliança entre os EUA e a Coreia do Sul. No entanto, quando se encontrou com Kim pela primeira vez em Singapura, em junho de 2018, Trump decidiu simplesmente seguir os seus instintos. Desde então, tem estado a levar a política dos EUA na direção errada relativamente à Coreia do Norte.
A pensar como um promotor imobiliário de Nova Iorque, Trump presumiu que a Coreia do Norte queria um alívio económico Mas ele também ouviu atentamente a explicação de Kim sobre o porquê de a Coreia do Norte prosseguir com as armas nucleares antes de tudo: para impedir que os Estados Unidos, supostamente hostis, a atacassem. Se Trump achou esse argumento plausível, pode ter sido pelo facto de o seu próprio conselheiro de segurança nacional, John Bolton, ser uma validação viva e respirável dos medos norte-coreanos. Tendo em conta os cenários horripilantes de Bolton, Trump dificilmente poderia censurar Kim por estar preocupado.
E assim, na conferência de imprensa após a cimeira de Singapura, Trump considerou abertamente restringir os exercícios militares "dispendiosos" dos EUA e da Coreia do Sul, que ele descreveu usando a terminologia do próprio Kim, como "jogos de guerra". Entre o congelamento de exercícios conjuntos e o disponibilizar o seu sempre ansioso secretário de Estado, Mike Pompeo, para negociações do tratado de paz, Trump supôs que ele teria resolvido as questões crónicas de confiança da Coreia do Norte. Ele só precisa de manter o seu relacionamento avuncular com Kim e será certamente um vencedor do Prémio Nobel da Paz.
Já se passaram 15 meses e o regime norte-coreano ainda não está nem remotamente interessado em considerar a desnuclearização. A equipa de Trump – se é que se pode chamar assim – está desordenada, consciente da iminente falha política, mas relutante em admitir que o seu querido líder pode estar numa situação da qual não consegue sair. Steve Biegun, representante especial dos EUA para a Coreia do Norte, continua a consultar entidades terceiras relevantes, mantendo a ficção de que a desnuclearização ainda está em cima da mesa. Mas parece que ele não está a receber nenhum apoio de Bolton ou de Trump, tendo este último se convencido de que o avanço depende da sua intervenção pessoal.
Subscribe now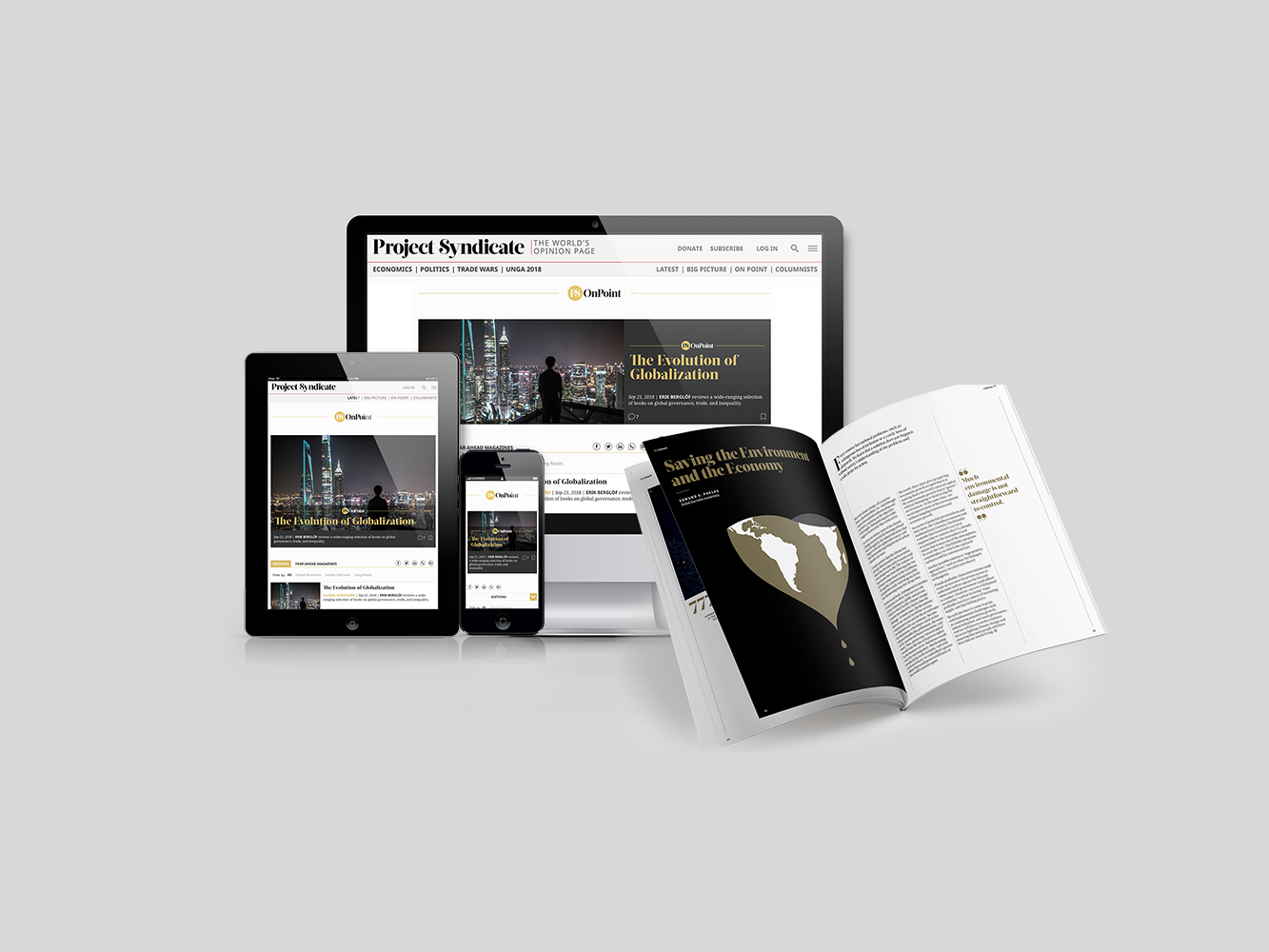 Subscribe now
Subscribe today and get unlimited access to OnPoint, the Big Picture, the PS archive of more than 14,000 commentaries, and our annual magazine, for less than $2 a week.
Os norte-coreanos concordariam com Trump sobre isso, embora não pelas mesmas razões. Ao contrário de Biegun, Pompeo ou Bolton – que falam da desnuclearização com um sentido de urgência – Trump parece concordar com os norte-coreanos de que ainda há muito tempo. Afinal de contas, ele preocupa-se principalmente em proteger a sua conquista diplomática assinada até novembro de 2020. Em função disso, ele só precisa de manter a aparência de progresso através de cimeiras periódicas com ambiente amigável.
Além disso, o governo de Trump e o regime de Kim partilham um desinteresse no desenvolvimento de uma arquitetura diplomática mais ampla. A Coreia do Norte sempre preferiu um processo bilateral com os EUA, porque esse formato aprimora o seu próprio prestígio e, ao contrário das moribundas conversações a seis, evita a aparência de que está a ser encurralada. É certo que lidar diretamente com Trump pode ser arriscado (afinal de contas, ele saiu da cimeira de Hanói em fevereiro). Mas, em geral, o processo de cimeiras e cartas de amor criou um relacionamento caloroso entre Kim e Trump, suavizando a posição deste último.
Enquanto isso, os EUA têm informado com satisfação os países terceiros interessados sobre o processo, ao mesmo tempo que os mantêm à margem e fora da sala de negociações. Outros membros do processo de conversações a seis – Coreia do Sul, Japão, Rússia e China – têm poucas razões para acreditar que o progresso esteja próximo. Mas eles também podem deixar os EUA arcarem com os encargos e os riscos de reputação de gerirem a Coreia do Norte por conta própria.
Nunca há garantia de que os norte-coreanos desempenharão o papel definido para eles. Na situação atual, os benefícios do atual impasse provavelmente superam os custos do regime de sanções, que tem crescido cada vez mais indiscreto. Mas a intensidade da resposta dos norte-coreanos a qualquer menção aos exercícios entre os EUA e a Coreia do Sul sugere que eles possam ver uma oportunidade no atual impasse – e neste presidente – para prejudicar o envolvimento regional dos EUA de forma mais ampla.
Os recentes testes de mísseis e o comportamento do regime Kim em relação à Coreia do Sul podem significar um aviso para Trump. Nesse caso, a mensagem é clara: a menos que fiquem em harmonia connosco iremos causar-vos problemas antes de novembro de 2020.
Trump pode querer que o mundo pense que está a manter uma paciência estratégica em relação à Coreia do Norte. Mas agora está claro que a política do seu governo é uma política de apaziguamento. Ainda não se sabe se isso vai funcionar para ele. Ainda falta muito para novembro de 2020.