¿El año de Trump?
BEIJING – La revista Time no eligió a Donald Trump como su Personaje del Año en 2018, pero tal vez lo haga este año. Trump terminó el año pasado enfrentando críticas por anunciar retiros de tropas de Siria y Afganistán sin consultar a sus aliados (lo que resultó en la renuncia de su respetado secretario de Defensa, James Mattis) y cerrando parcialmente el gobierno por el muro de la frontera con México. En 2019, ahora que los demócratas han tomado el control de la Cámara de Representantes, enfrentará una crítica mayor por su política exterior.
Los partidarios de la administración no les dan importancia a las críticas. Expertos en política exterior, diplomáticos y aliados están espantados con el estilo iconoclasta de Trump, pero los seguidores de Trump votaron por un cambio y reciben con beneplácito la disrupción. Por otra parte, algunos expertos sostienen que la disrupción estará justificada si las consecuencias demuestran ser beneficiales para los intereses estadounidenses, como un régimen más benigno en Irán, la desnuclearización de Corea del Norte, un cambio en las políticas económicas chinas y un régimen comercial internacional mucho más equilibrado.   
Por supuesto, evaluar hoy las consecuencias de largo plazo de la política exterior de Trump es como predecir el resultado final en la mitad de un partido. El historiador de Stanford Niall Ferguson ha dicho que "la clave de la presidencia de Trump es que probablemente sea la última oportunidad que tiene Estados Unidos de frenar o al menos retardar la ascendencia de China. Y mientras que tal vez no sea muy satisfactoria desde un punto de vista intelectual, la estrategia de Trump para abordar el problema, que es hacer valer el poder de Estados Unidos de maneras impredecibles y disruptivas, puede en verdad ser la única opción viable que queda".
Los críticos de Trump responden que aun si su iconoclasia generara ciertos triunfos, se los debería evaluar como parte de un balance que incluye costos así como beneficios. Dicen que el precio será demasiado alto en términos del daño infligido a las instituciones internacionales y a la confianza entre los aliados. En la competencia con China, por ejemplo, Estados Unidos tiene decenas de aliados y pocas disputas con los vecinos, mientras que China tiene pocos aliados y una cantidad de disputas territoriales. Por otra parte, si bien las reglas e instituciones pueden ser limitantes, Estados Unidos ejerce un papel preponderante en su formulación y le reportan un beneficio considerable.
Este debate plantea cuestiones más amplias sobre la relevancia del estilo personal a la hora de juzgar la política exterior de los presidentes. En agosto de 2016, 50 ex funcionarios del área de seguridad nacional principalmente republicanos dijeron que el temperamento personal de Trump no lo tornaría apto para la presidencia. La mayoría de los signatarios fueron excluidos de la administración, ¿pero tenían razón?
Como líder, Trump puede ser inteligente o no, pero su temperamento se ubica en un lugar bajo en las escalas de inteligencia emocional y contextual que hicieron de Franklin D. Roosevelt o de George H.W. Bush presidentes exitosos. Tony Schwartz, que coescribió el libro de Trump El arte de la negociación, observa que "el sentido de autoestima de Trump siempre está en riesgo. Cuando se siente agraviado, reacciona de manera impulsiva y defensiva, construyendo una historia de auto-justificación que no depende de los hechos y que siempre deposita la culpa en los demás". Schwartz lo atribuye a la defensa de Trump contra el dominio de un padre que era "incansablemente exigente, difícil e impulsivo… O dominabas o eras sometido. O generabas y provocabas miedo o sucumbías a él –como cree que le pasó a su hermano mayor"-. Como resultado de ello, "simplemente no demostraba emociones o interés en los demás" y "los hechos son lo que Trump considera que sean en un día cualquiera".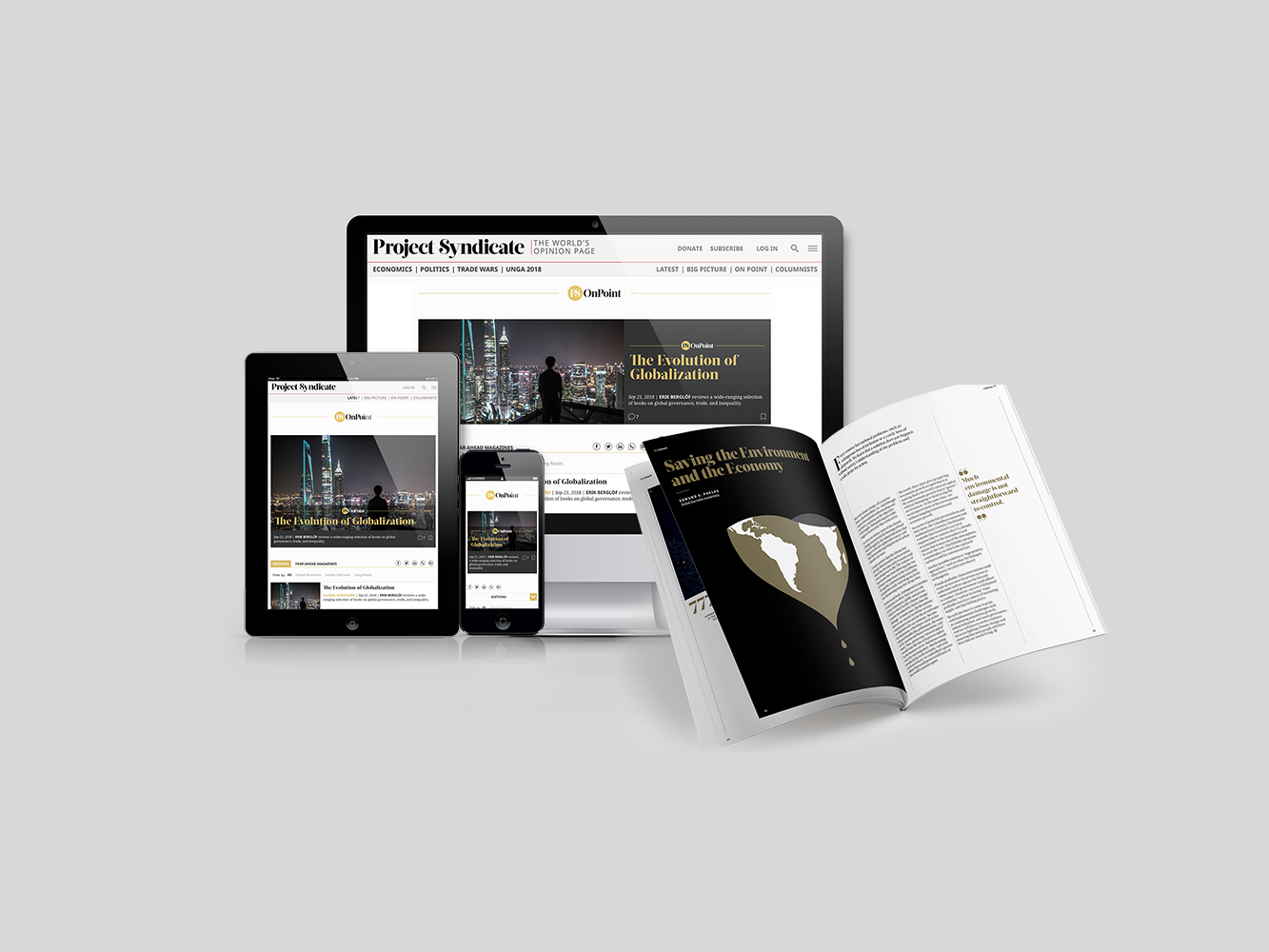 Subscribe now
For a limited time only, get unlimited access to On Point, The Big Picture, and the PS Archive, plus our annual magazine, for less than $2 a week.
Más allá de si Schwartz está en lo cierto o no respecto de las causas, el ego y las necesidades emocionales de Trump suelen parecer teñir sus relaciones con otros líderes y su interpretación de los acontecimientos mundiales. La imagen de firmeza es más importante que la verdad. El periodista Bob Woodward dice que Trump le dijo a un amigo que reconoció un mal comportamiento con las mujeres que "el poder real es el miedo… Hay que negar, negar, negar y contradecir a estas mujeres. Si admites cualquier culpabilidad, estás muerto".
El temperamento de Trump limita su inteligencia contextual. Carecía de experiencia y ha hecho poco para llenar los huecos en su conocimiento. Los observadores cercanos lo describen como un hombre reacio a la lectura, que insiste en que los memos informativos sean muy cortos y que se nutre esencialmente de las noticias televisivas. Se dice que ha prestado escasa atención a los textos que le preparó su personal antes de las cumbres con experimentados autócratas como el presidente ruso, Vladimir Putin, o Kim Jong-un de Corea del Norte. Si el estilo iconoclasta de Trump fuera simplemente un incumplimiento de la etiqueta presidencial tradicional, uno podría decir que sus críticos son demasiado fastidiosos, o que están atrapados en una visión anticuada de la diplomacia.
Pero la tosquedad puede tener consecuencias. Al mismo tiempo que presionaba por un cambio, ha trastocado instituciones y alianzas, sólo admitiendo a regañadientes su importancia. La retórica de Trump ha subestimado la democracia y los derechos humanos, como lo demostró su reacción débil ante el asesinato del periodista disidente saudí Jamal Khashoggi. Si bien Trump se ha hecho eco de la retórica del presidente Ronald Reagan sobre que Estados Unidos es una ciudad en la colina cuyo faro brilla para los demás, su comportamiento doméstico con la prensa, el poder judicial y las minorías ha debilitado la claridad del atractivo democrático de Estados Unidos. Las encuestas internacionales muestran una caída en el poder blando de Estados Unidos desde que Trump asumió la presidencia.
Mientras críticos y defensores debaten sobre el atractivo de los valores encarnados por la estrategia de "Estados Unidos primero" de Trump, un analista imparcial no puede pasar por alto las maneras en las que sus necesidades emocionales personales han sesgado la implementación de sus objetivos –por ejemplo, en sus cumbres con Putin y Kim-. En lo que concierne a la prudencia, el no-intervencionismo de Trump lo protegió de algunos pecados de comisión, pero uno podría preguntarse si sus mapas mentales y su inteligencia contextual son adecuados para entender los riesgos que le plantea a Estados Unidos la difusión del poder en este siglo. En tanto sigan aumentando las tensiones, contar con Trump bien puede resultar inevitable en 2019.