Se elige el futuro económico de Estados Unidos
STANFORD – Dentro de un año, Estados Unidos elegirá a su próximo presidente. Hay mucho en juego, y el resultado repercutirá en todo el mundo, en una variedad de esferas, en particular la económica. Pero hasta ahora, el debate sobre las propuestas económicas de los precandidatos se ha basado más en sentimientos e ideologías que en el análisis riguroso.
De no mediar un hecho catastrófico imprevisto, el desempeño económico de Estados Unidos será un factor decisivo en la elección. Si la actual solidez de la economía se mantiene (hoy el desempleo está en su mínimo en cincuenta años para todos los trabajadores y en el nivel más bajo de la historia para afroamericanos e hispanos), el presidente Donald Trump tiene buenas chances de obtener un segundo mandato.
Pero se están acumulando riesgos de un empeoramiento. Si se materializan, una victoria de Trump será menos probable. Según modelos recientes de Moody's Analytics, para que Trump pierda en 2020 se necesitaría un derrumbe de la economía, o una asistencia a las urnas inusualmente alta de los votantes demócratas pero no de los republicanos.
Mientras el ex vicepresidente Joe Biden (de centroizquierda), que inició con ventaja la competencia para la nominación del Partido Demócrata, cede terreno ante la senadora por Massachusetts Elizabeth Warren (de extrema izquierda), es posible que las chances de triunfo de Trump estén en aumento. Pero no olvidemos que en la elección de 1980, al precandidato republicano más conservador, Ronald Reagan (al que di asesoramiento), también se lo consideraba inelegible.
Si Trump obtiene un segundo mandato, no se puede esperar que siga siempre políticas económicas conservadoras tradicionales, como su Ley de Rebaja de Impuestos y Empleo (2017), que puso la alícuota del impuesto de sociedades estadounidense a tono con el promedio de la OCDE. Pero a juzgar por pistas dadas por el presidente y sus asesores, es de esperar que implemente otra ronda de reforma tributaria y regulatoria.
En tanto, los precandidatos presidenciales demócratas favorecen una ampliación de la red de seguridad social, comenzando por la salud. Algunos quieren extender la Ley de Atención Médica Accesible (2010) de Barack Obama (que Trump y los congresistas republicanos no consiguieron "derogar y reemplazar"), y otros esperan eliminar los seguros privados, de los que dependen dos de cada tres estadounidenses.
Subscribe now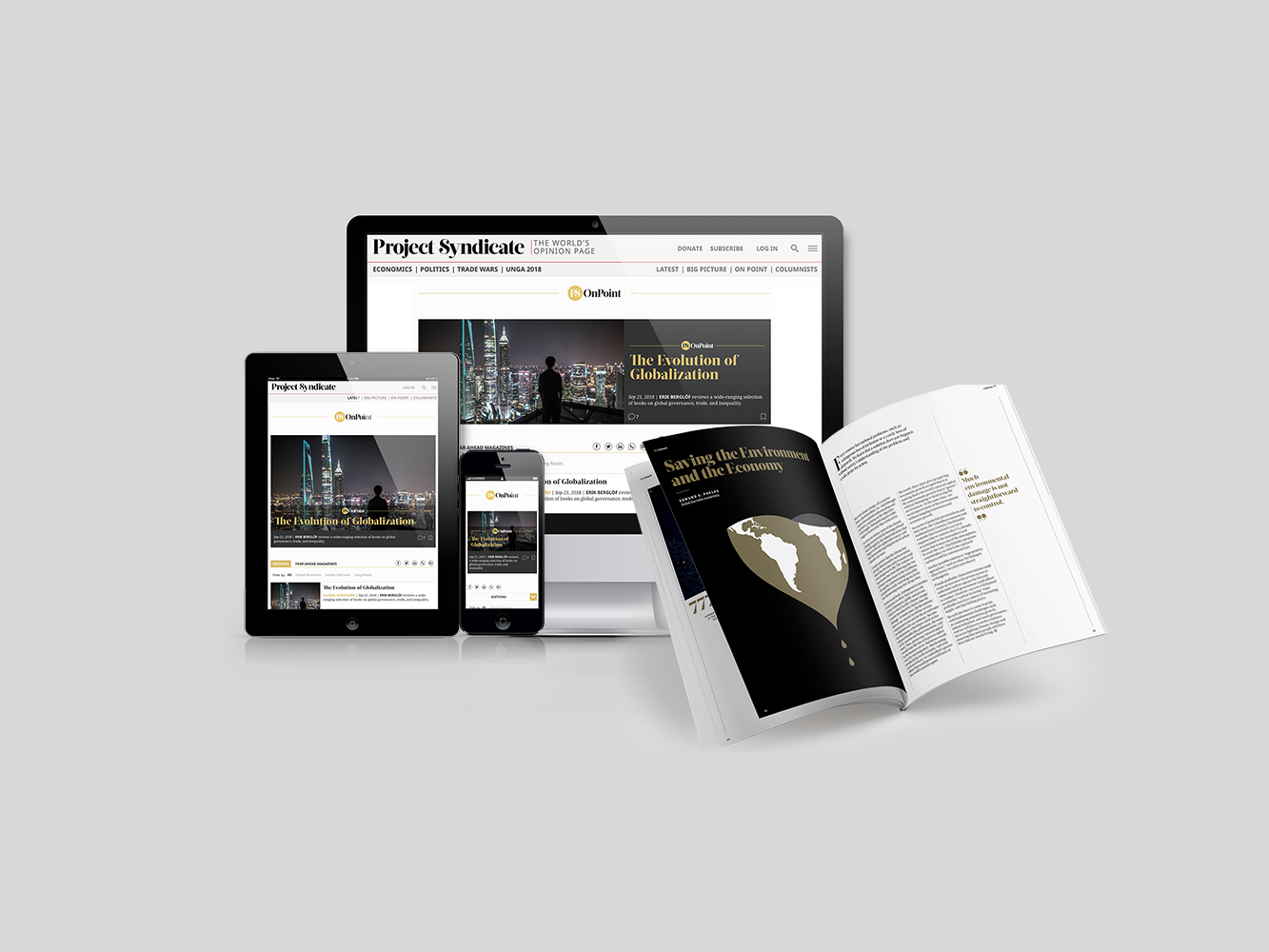 Subscribe now
Subscribe today and get unlimited access to OnPoint, the Big Picture, the PS archive of more than 14,000 commentaries, and our annual magazine, for less than $2 a week.
En lugar de esos seguros, demócratas como Warren y el senador por Vermont Bernie Sanders planean introducir un sistema estatal universal. Los costos serían inmensos: más de 30 billones de dólares en el primer decenio, según algunas estimaciones. Sanders es partidario de subir los impuestos, mientras que Warren está esquivando el tema. Dado el costo del plan, se necesitarían enormes aumentos de los impuestos a la renta o a la nómina, o un regresivo impuesto al valor agregado a la manera de Europa, posibilidades todas estas que afectarían sobre todo a la clase media y debilitarían los incentivos económicos.
Pero no acaba allí: los demócratas también planean introducir costosos subsidios, exenciones impositivas, gastos directos, perdones de deudas y otras dádivas, e insisten en que estas propuestas se pueden financiar básicamente con un aumento de impuestos a los estadounidenses más ricos. Biden quiere duplicar el impuesto a las ganancias de capital; Warren llevaría la alícuota marginal máxima del impuesto a la renta a casi el doble (de 37% a 70%), y los dos junto con Sanders defienden nuevos impuestos al patrimonio, que han sido abolidos incluso en la mayoría de los países nórdicos. Pero sus cuentas no cierran, con un error de al menos un orden de magnitud.
Hay una única área en la que Trump y los demócratas coinciden en aumentar el gasto: la infraestructura. Reparar y mantener rutas, puertos y aeropuertos es en parte responsabilidad del gobierno federal, pero también se necesita una ampliación de los fondos estatales, locales y privados. Ni Trump ni ninguno de los precandidatos demócratas que buscan ser sus contendientes han propuesto un plan serio. Dada la falta de atención de ambos partidos a la responsabilidad fiscal, el creciente pasivo no financiado de la seguridad social y de Medicare (varias veces la deuda nacional) implica que a los estadounidenses les aguardan recortes drásticos de gastos o aumentos de impuestos mucho más nocivos.
Donde Trump y sus oponentes demócratas tienen diferencias mucho más marcadas es en materia de regulación estatal. Trump priorizó la anulación de regulaciones excesivas de la era Obama. Aunque los tribunales frenaron algunas de sus iniciativas (como en su momento hicieron con Obama), consiguió debilitar o anular una variedad de medidas en las áreas de energía, medioambiente, salud y finanzas que en opinión de los republicanos eran demasiado costosas.
Los precandidatos demócratas, especialmente Warren, esperan hacer exactamente lo contrario. Algunos defienden más regulaciones y más fiscalización de las normas antitrust en relación con las grandes tecnológicas, mientras que Sanders y Warren promueven la división de las empresas más grandes del sector. Todos apoyan el Green New Deal (un programa de diez billones de dólares que es una muestra de analfabetismo económico, científico y numérico) o incluso planes más radicales. De una presidencia demócrata también puede esperarse un aumento de la regulación financiera e incluso la potencial introducción de cambios radicales en la legislación de sociedades.
En materia comercial, Trump dio alta prioridad a modificar una dinámica que considera injusta. Es por eso que negoció una ligera revisión del Tratado de Libre Comercio de América del Norte (TLCAN/NAFTA), que espera aprobación del Congreso, e introdujo un aumento de aranceles a China.
Pero la guerra comercial contra China lanzada por Trump el año pasado puso freno a la inversión empresarial, y eso amortiguó los efectos positivos de su reforma tributaria y regulatoria. Felizmente, Estados Unidos y China llegaron hace poco a un acuerdo temporal que evitará ulteriores subas de aranceles mientras se negocia un acuerdo más integral. Y aunque los demócratas criticaron a menudo la estrategia de Trump, no están proponiendo una mayor liberalización del comercio.
Una última pregunta que hay que analizar al evaluar a los precandidatos a la presidencia de los Estados Unidos es a quién pondrían al mando de la Reserva Federal de los Estados Unidos. Es probable que Trump (que criticó más de una vez al presidente actual Jerome Powell por no seguir una política monetaria más expansiva) opte por un candidato más flexible.
Un demócrata de orientación izquierdista tal vez haría lo mismo, dada la fascinación de la izquierda con ideas peligrosas que promueven inmensos volúmenes de deuda financiada por la Fed. Los precandidatos de centroizquierda (Biden, Amy Klobuchar, Pete Buttigieg) tal vez vuelvan a designar a Powell, que hizo un buen trabajo, o elijan a un economista demócrata moderado, por ejemplo el ex vicepresidente de la Fed Alan Blinder o el ex secretario del Tesoro Larry Summers.
Con tantos precandidatos todavía en carrera, los inversores y los mercados financieros parecen estar a la espera de señales más claras en relación con el futuro político y los riesgos económicos y financieros considerables (pero diferentes) que supondría la victoria de uno u otro partido.
Traducción: Esteban Flamini