De toekomst van de Amerikaanse economie staat op het spel
STANFORD – Over een jaar zullen de Verenigde Staten hun volgende president kiezen. De inzet is hoog, en de uitkomst van de verkiezingen zal over de hele wereld op een aantal terreinen repercussies hebben, niet in de laatste plaats op dat van de economie. Maar tot nu toe zijn de meeste discussies over de economische beleidsvoorstellen van de kandidaten eerder gebaseerd geweest op gevoelens of op ideologie dan op een rigoureuze analyse.
Als zich geen grote onvoorziene catastrofe voordoet zullen de economische prestaties van de VS een beslissende rol spelen bij de verkiezingen. Als de economie sterk blijft – de werkloosheid bevindt zich voor alle werknemers op het laagste niveau in vijftig jaar, en op het allerlaagste niveau ooit voor Afrikaans-Amerikanen en Hispanics – maakt president Donald Trump een goede kans om een tweede termijn in de wacht te slepen.
Maar de risico's op minder goede tijden nemen toe. Als die concretiseren zal een overwinning van Trump minder waarschijnlijk worden. Volgens recente modellen van Moody's Analytics zou er een neergaande economie – of een ongebruikelijk hoge opkomst van Democratische kiezers en een lage opkomst van Republikeinse kiezers – voor nodig zijn om Trump in 2020 te laten verliezen.
Nu de centrum-linkse voormalige vice-president Joe Biden, de vroege koploper in de race om de Democratische nominatie, terrein verliest aan de uiterst-linkse Amerikaanse senator Elizabeth Warren uit Massachusetts, zijn de kansen van Trump op succes wellicht aan het stijgen. Maar bij de verkiezingen van 1980 werd de meest conservatieve Republikeinse kandidaat, Ronald Reagan (die ik adviseerde) ook onverkiesbaar geacht.
Als Trump een tweede termijn bemachtigt, kan niet van hem verwacht worden dat hij steevast traditioneel conservatief economisch beleid zal blijven voeren, zoals zijn Tax Cuts and Jobs Act uit 2017, die de Amerikaanse ondernemingsbelastingen op één lijn bracht met het OESO-gemiddelde. Te oordelen naar zinspelingen van hem en zijn adviseurs kan echter wel van hem worden verwacht dat hij een tweede ronde van hervormingen van het toezicht en de belastingen zal doorvoeren.
Intussen zijn de Democratische presidentskandidaten vóór een uitbreiding van de sociale vangnetten, in de eerste plaats op het gebied van de gezondheidszorg. Terwijl sommigen willen voortbouwen op de Affordable Care Act van president Barack Obama uit 2010 – die Trump en de Republikeinen in het Congres niet wisten te "herroepen en vervangen" – hopen anderen de particuliere ziektekostenverzekeringen te kunnen elimineren waarvan twee derde van de Amerikanen afhankelijk zijn.
Subscribe now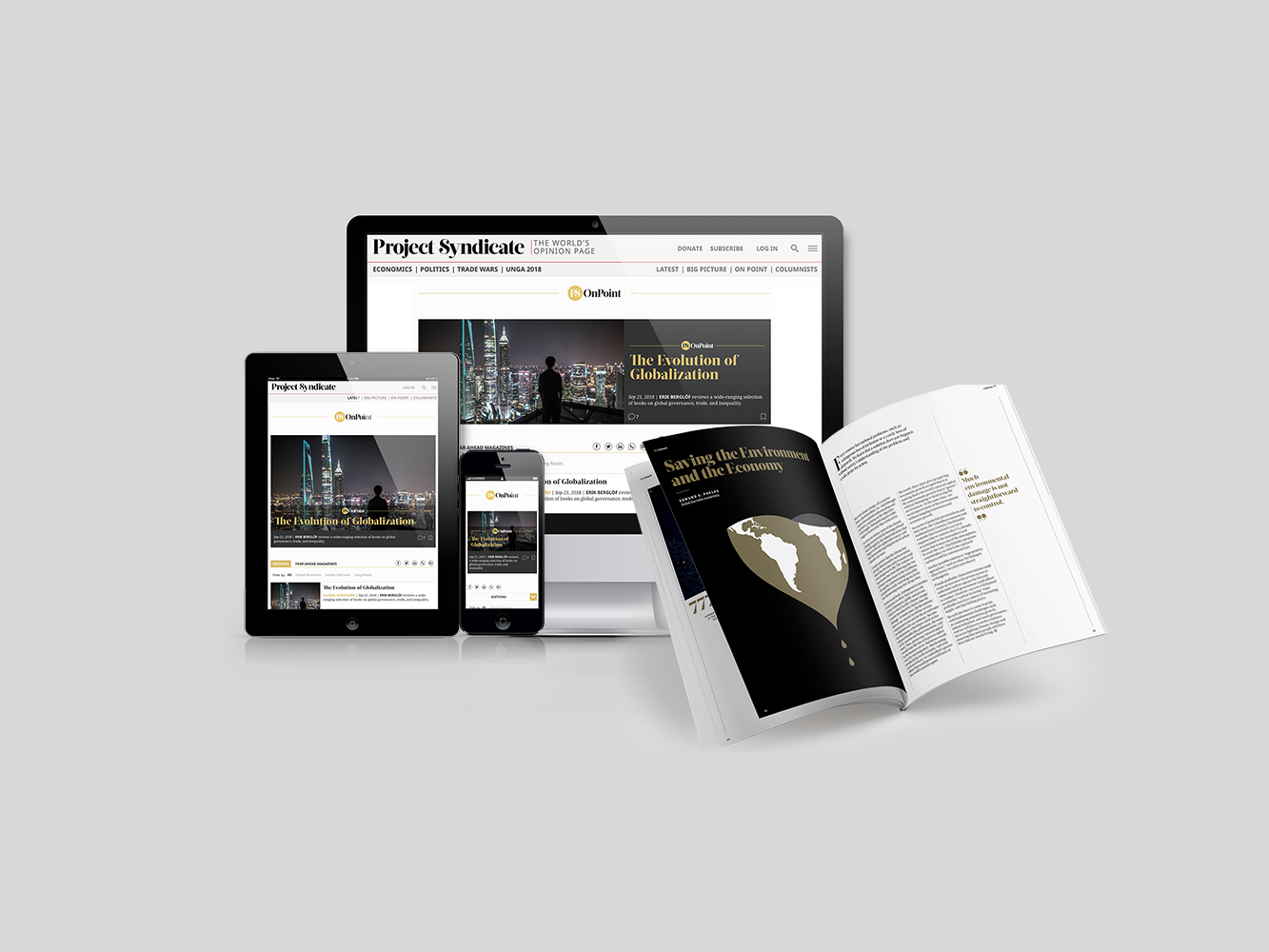 Subscribe now
Subscribe today and get unlimited access to OnPoint, the Big Picture, the PS archive of more than 14,000 commentaries, and our annual magazine, for less than $2 a week.
In plaats van particuliere ziektekostenverzekeringen zijn Democraten als Warren en senator Bernie Sanders uit Vermont van plan om één door de overheid geregeld systeem te introduceren. De kosten daarvan zouden overweldigend zijn – ruim $30 bln, alleen al in de eerste tien jaar, volgens sommige schattingen. Sanders zou daartoe de belastingen willen verhogen; Warren probeert eraan te ontsnappen om dat te moeten toegeven. Gezien het prijskaartje zou het een enorme verhoging van de inkomstenbelasting betekenen, of een regressieve BTW à la Europa, die allebei vooral de middenklasse zouden treffen en de economische prikkels zouden verzwakken.
Maar dat is niet alles: Democraten zijn ook van plan dure subsidies, belastingkortingen, directe uitgaven, schuldenkwijtscheldingen en andere weggevertjes te introduceren, staande houdend dat deze voorstellen grotendeels kunnen worden gefinancierd uit een verhoging van de belastingen voor de rijkste Amerikanen. Biden wil de kapitaalwinstbelasting verdubbelen; Warren wil het toptarief van de inkomstenbelasting bijna verdubbelen, van 37% naar 70%, en zowel zij als Sanders zijn voorstander van nieuwe belastingen op rijkdom, die zelfs de meeste Scandinavische landen inmiddels hebben afgeschaft. Maar hun cijfers kloppen niet, bij lange na niet.
Er is één terrein waarop zowel Trump als de Democraten meer geld willen uitgeven: dat van de infrastructuur. Het repareren en onderhouden van wegen, havens en luchthavens is deels de verantwoordelijkheid van de federale overheid, maar de financiering door staten, gemeenten en particuliere entiteiten moet worden uitgebreid. Noch Trump noch een van de Democratische kandidaten die als zijn uitdager in het strijdperk willen treden heeft een serieus plan naar voren geschoven. Nu geen van beide partijen oog heeft voor een verantwoordelijk begrotingsbeleid zal de stijging van de niet-gefinancierde verplichtingen die voortvloeien uit de sociale zekerheidsprogramma's en Medicare betekenen dat de Amerikanen in de toekomst voor nog veel schadelijker belastingverhogingen of draconische bezuinigingen zullen komen te staan.
Trump en zijn Democratische tegenstrevers verschillen veel meer op het terrein van het overheidstoezicht. Trump heeft van het terugrollen van excessieve regelgeving uit het tijdperk-Obama een hoge prioriteit gemaakt. Hoewel de gerechtshoven een paar van zijn inspanningen hebben gedwarsboomd, zoals ze dat ook bij Obama hebben gedaan, heeft hij met succes een aantal maatregelen verzwakt of ongedaan gemaakt op het gebied van de energie en het milieu, de gezondheidszorg en de financiën, die de Republikeinen te duur vonden.
De Democratische kandidaten, met name Warren, hopen precies het tegenovergestelde te kunnen doen. Sommigen zijn voorstander van steviger toezicht en antitrust-maatregelen met betrekking tot Big Tech, terwijl Sanders en Warren het opbreken van de grootste bedrijven in de sector bepleiten. Ze steunen allemaal de Green New Deal ter waarde van $10 bln, een economisch, wetenschappelijk en cijfermatig onbeholpen programma, of zelfs nóg radicalere plannen. Van een Democratische president mag ook worden verwacht dat hij of zij het toezicht op de financiële sector zal verscherpen, en mogelijk zelfs radicale veranderingen zal doorvoeren in het ondernemingsrecht.
Op het gebied van de handel heeft Trump een hoge prioriteit toegekend aan het veranderen van een dynamiek die hij oneerlijk vindt. Het is op deze gronden dat hij een bescheiden herziening van het North American Free Trade Agreement (NAFTA) voor elkaar heeft gekregen, die wel nog door het Congres moet worden goedgekeurd, en steeds verder oplopende importtarieven aan Chinese goederen heeft opgelegd.
Maar de handelsoorlog tegen China die Trump het afgelopen heeft gelanceerd heeft een negatieve invloed gehad op de bedrijfsinvesteringen, waardoor de positieve effecten van zijn hervormingen van de belastingen en het toezicht ongedaan zijn gemaakt. Gelukkig hebben de VS en China onlangs een tijdelijke overeenkomst gesloten waarbij verdere tariefsverhogingen zijn opgeschort totdat er over een veelomvattender deal is onderhandeld. Hoewel de Democraten de aanpak van Trump dikwijls hebben bekritiseerd, stellen zij ook geen verdere handelsliberalisering voor.
Een laatste vraag die overwogen moet worden als we de Amerikaanse presidentskandidaten beoordelen is wie zij zouden benoemen als de volgende voorzitter van de US Federal Reserve (de Fed, het federale stelsel van Amerikaanse centrale banken). Trump – die de huidige voorzitter Jerome Powell herhaaldelijk heeft bekritiseerd wegens het te weinig nastreven van kwantitatieve versoepeling van het monetair beleid – zou waarschijnlijk een duif-achtige kandidaat kiezen.
Een linkse Democraat zou wellicht hetzelfde doen, gezien de fascinatie van links met riskante ideeën die enorme hoeveelheden door de Fed gefinancierde schulden zouden opleveren. Centrum-linkse kandidaten – Biden, Amy Klobuchar, Pete Buttigieg – zouden Powell, die zijn werk goed heeft gedaan, kunnen herbenoemen, of een gematigde Democratische econoom kunnen selecteren, zoals de vroegere vice-president van de Fed Alan Blinder of de voormalige minister van Financiën Larry Summers.
Nu er nog steeds zo veel kandidaten zijn, lijken beleggers en de financiële markten te wachten op duidelijker signalen over de politieke toekomst en de aanzienlijke, maar verschillende economische en financiële risico's de een overwinning van een van hen met zich mee zal brengen.
Vertaling: Menno Grootveld