Trumps Strategie gegen die Nachrichtendienste
ATLANTA – Seit mehr als zwei Jahren überhäuft US-Präsident Donald Trump autoritäre Regierungschefs in aller Welt mit Lob, zeigt Amerikas demokratischen Verbündeten seine Missachtung und verfolgt ein egozentrisches Bemühen, den gordischen Knoten des nordkoreanischen Atomwaffenprogramms zu lösen. Jetzt aber beginnt Trumps verrückte Außenpolitik zunehmend Folgen zu zeigen. Dies ist nirgends deutlicher als bei den US-Nachrichtendiensten, deren mit der Wahrung der nationalen Sicherheit des Landes betraute Experten sich schwer tun, dem Präsident Realitäten zu vermitteln, die er nicht sehen will.
Nach der jährlichen Unterrichtung des Kongresses über die aktuelle Bedrohungslage im Januar setzte Trump eine Flut von Tweets ab, in denen er die Glaubwürdigkeit der eigenen Geheimdienstchefs in Frage stellte. Obwohl der Inhalt dieser Tweets charakteristische Unreife zeigte, wäre es ein Fehler, sie als bloßen Trotzanfall des obersten Kleinkindes zu betrachten. Trumps Launen haben unmittelbare Auswirkungen auf die Fähigkeit der Nachrichtendienste, ihre Arbeit zu machen.
Die hinter Trumps Bemühungen, die eigenen Geheimdienstchefs zu untergraben, stehende Absicht ist unschwer zu erkennen. Anonyme Quellen aus dem Weißen Haus suggerierten vor Kurzem gegenüber Reportern, Trump wolle den Direktor der nationalen Nachrichtendienste Dan Coats loswerden. Indem er Berichte über die Aussagen der Nachrichtendienste umgehend als "Fake News" diskreditierte, sandte Trump Coats eine wichtige Botschaft: Sein Job ist nicht von seiner Leistung abhängig, sondern von seiner Bereitschaft, als Wasserträger für den Präsidenten zu fungieren.
Natürlich ernennen alle Präsidenten ihre Spionagechefs selbst und nehmen in Abständen Veränderungen in den Reihen der Geheimdienste vor. Im Allgemeinen erhalten Fragen, wer den Präsidenten informiert oder in Bezug auf riskante Geheimoperationen berät, am meisten öffentliche Aufmerksamkeit. Doch traditionell haben die nicht greifbaren Aspekte derartiger Beziehungen – nicht zuletzt die persönlichen Ansichten des Präsidenten über die Nachrichtendienste – die dramatischsten Auswirkungen darauf, wie nachrichtendienstliche Erkenntnisse genutzt werden.
So betrachtete etwa Richard Nixon die obersten Ränge der CIA als Feinde und ließ den Dienst daher über seine strategischen Pläne im Dunkeln. Ähnlich vermutete Jimmy Carter, dass, als Geheimdienstanalysten ihre Einschätzung der militärischen Stärke Nordkoreas vortrugen, sie damit sein Wahlkampfversprechen untergraben wollten, eine Division der US-Armee aus Südkorea abzuziehen. Und Bill Clinton war an Spionen und Spionage einfach nicht interessiert. Nach dem Absturz eines Kleinflugzeugs in der Nähe des Weißen Hauses 1994 witzelten viele, das sei ein Versuch des CIA-Direktors gewesen, ins Weiße Haus vorzudringen.
Trump freilich hat mit seinen öffentlichen Angriffen auf die US-Nachrichtendienste Neuland betreten. Das Problem begann vermutlich, als diese Dienste einhellig zu dem Schluss kamen, dass Russland einen Cyber- und politischen Krieg geführt habe, um Trump ins Weiße Haus zu hieven. Und die Dienste haben sich eindeutig keinen Gefallen getan, als sie Trumps spontanen Erklärungen über den Iran, Nordkorea, den Islamischen Staat (ISIS) und andere Bedrohungen widersprachen.
Subscribe now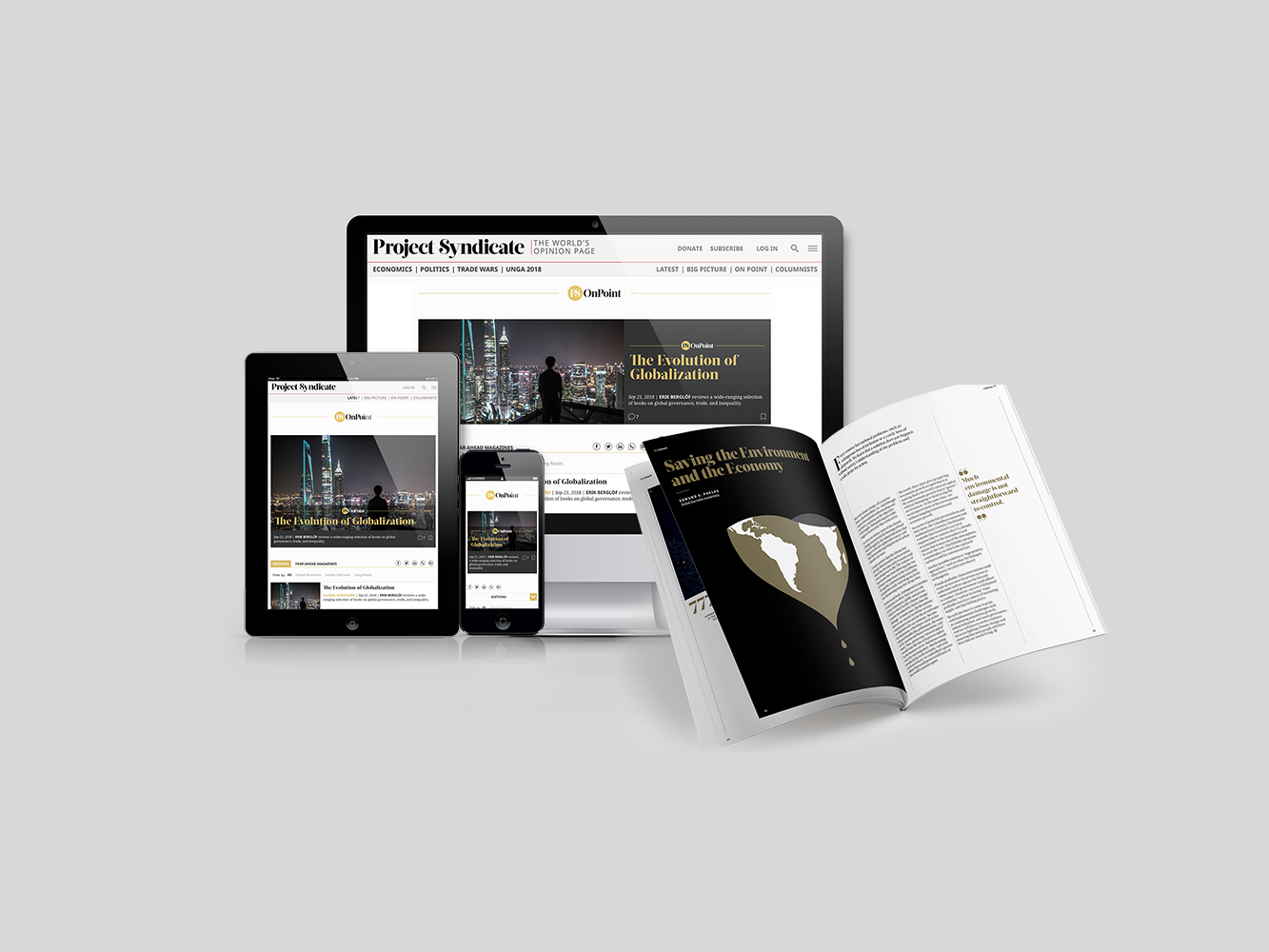 Subscribe now
Get unlimited access to OnPoint, the Big Picture, and the entire PS archive of more than 14,000 commentaries, plus our annual magazine, for less than $2 a week.
Doch selbst wenn man diese Vorfälle beiseitelässt: Trump kam mit einer tiefen Ignoranz in Fragen der nationalen Sicherheitspolitik und der Rolle der Nachrichtendienste dabei ins Amt. Daran hat sich nichts geändert, und darum wird sich die Lage für die US-Geheimdienstchefs auch nicht verbessern. Man betrachte etwa die für die Bewertung der Entwicklungen in Nordkorea verantwortlichen Analysten. Wie ihre Kollegen, die andere Bedrohungen überwachen, sind sie nicht dazu da, die US-Politik zu kritisieren oder den politischen Entscheidungsträgern zu sagen, was sie tun sollen. Ihre Rolle ist es, nachrichtendienstliche Erkenntnisse aus allen verfügbaren Quellen auszuwerten und anschließend die voraussichtlichen Auswirkungen potenzieller US-Maßnahmen in einem breiten Spektrum strategischer Bereiche einzuschätzen.
Aber Trump ist mit den jüngsten Erkenntnissen der US-Geheimdienstanalysten nicht zufrieden. Die jüngste Drohung Nordkoreas mit einer Wiederaufnahme seiner Raketentests scheint die Einschätzung zu bekräftigen, dass der nordkoreanische Staatschef Kim Jong-un zur Aufgabe seines Atomarsenals nicht ansatzweise bereit ist. Doch die Reaktion von Außenminister Mike Pompeo, einer zuverlässigen Trump-Wetterfahne, auf diese Nachricht bestand darin, Nordkoreas eigene offizielle Erklärung zu verwerfen und das Vertrauen der Regierung in Kim zu bekräftigen.
Diejenigen, die Trump über die tatsächlichen nachrichtendienstlichen Erkenntnisse informieren, sollten gewarnt sein: Sie sollten kein Lob dafür erwarten, dass sie ihre Arbeit tun. Schließlich werden die Bewertungen über die von Nordkorea ausgehende Bedrohung unzweifelhaft auch weiterhin Trumps Zorn wecken. Trumps jüngstes Gipfeltreffen mit Kim in Hanoi war ein Fehlschlag, und die Bemühungen um eine nukleare Abrüstung auf der koreanischen Halbinsel sind bisher ins Leere gelaufen. Zugleich hat Kim seine eigene Position deutlich stärken können.
Angesichts der sich abschwächenden internationalen Unterstützung für Sanktionen hat China begonnen, mehr grenzübergreifenden Handel zuzulassen, und dem Kim-Regime damit eine wirtschaftliche Rettungsleine zugeworfen. Kim hat es zudem geschafft, eine Aussetzung größerer US-Militärmanöver auf der Halbinsel zu erreichen, und dabei einen Keil zwischen die USA und Südkorea getrieben. Mit oder ohne Atomabkommen muss der koreanische Präsident Moon Jae-in, wenn er politisch überleben will, weiter eine Annäherung zwischen Norden und Süden verfolgen und dabei den Amor für die "Männerfreundschaft" zwischen Trump und Kim geben.
Ob Trump einer seiner Meinung zuwiderlaufenden nachrichtendienstlichen Einschätzung auch nur zuhört, ist völlig unklar. In der Öffentlichkeit beharren Coats und CIA-Direktorin Gina Haspel darauf, Trump sei ein engagierter, gut informierter Konsument nachrichtendienstlicher Informationen. Doch werden diese Behauptungen dadurch widerlegt, dass Trump selbst die Notwendigkeit täglicher Informationen bestritten und nachweisliche Tatsachen und andere Meinungen wiederholt verworfen hat. Da die persönlichen Informationsgespräche bereits auf bloße zwei pro Woche reduziert wurden, haben diejenigen, die sie durchführen, angeblich begonnen, Trumps begrenzter Aufmerksamkeitsspanne Rechnung zu tragen, indem sie sich stärker auf Wirtschaft und Handel konzentrieren.
Doch unabhängig davon, ob Trump vertiefte Analysen will oder nicht: Coats und die anderen Geheimdienstchefs müssen darauf beharren, und sie müssen zugleich sicherstellen, dass sich die nachrichtendienstlichen Einschätzungen in der Agenda des Weißen Hauses widerspiegeln. Trumps ichbezogene Weltsicht und seine Feindseligkeit gegenüber den oberen Rängen der Nachrichtendienste haben andere, die in der nationalen Sicherheitspolitik eine Rolle spielen, in Alarmstimmung versetzt. Wie Adam Schiff, der Vorsitzende des nachrichtendienstlichen Ausschusses des US-Repräsentantenhauses, in einem Brief an Trump vor dessen jüngstem Gipfel mit Kim schrieb: "Wir sind verblüfft und bestürzt über die wachsende Diskrepanz zwischen den Beurteilungen der Nachrichtendienste und den Äußerungen Ihrer Regierung über Kim Jong Uns (sic) Handlungen, Zusagen und Absichten."
Amerikas Geheimdienstchefs sind verpflichtet, dem Präsidenten die Fakten zu präsentieren – ob ihm das gefällt oder nicht. Weniger wird den Menschen, die so hart arbeiten, um nachrichtendienstliche Informationen zu sammeln und auszuwerten, nicht gerecht. Schlimmer noch: Es wäre eine eindeutige Bedrohung der nationalen Sicherheit der USA.
Aus dem Englischen von Jan Doolan