Tension entre Trump et les services de renseignement américains
ATLANTA – Depuis plus de deux ans, le président Trump chante la gloire des pseudo-démocraties et des régimes autoritaires alliés des USA, tout en poursuivant sa politique destinée en principe à mettre un coup d'arrêt au programme nucléaire nord-coréen. Mais les conséquences de sa politique étrangère insensée se retournent maintenant contre lui. C'est manifeste au niveau des services de renseignement américains dont les chefs qui ont la responsabilité de la sécurité nationale se démènent pour familiariser le président avec des réalités qu'il ne veut pas voir.
En janvier dernier, la commission sénatoriale sur le renseignement a auditionné les principaux responsables des services secrets américains au sujet des menaces pesant sur la sécurité nationale. A l'issue de cette audition, Trump a lancé une série de tweets contredisant les déclarations de ses propres responsables du renseignement. Malgré le coté prétentieux et naïf de ses tweets, ce serait une erreur de les considérer comme un simple caprice de Trump. Son irascibilité a des conséquences directes quant à la capacité des services de renseignement à mener à bien leur mission.
Son objectif est évident : discréditer les responsables de ses propres services secrets. Des sources bien placées à la Maison Blanche ont laissé entendre récemment qu'il cherche à se débarrasser de Dan Coats, le directeur du renseignement national. En faisant passer les témoignages des responsables des services secrets pour des contre-vérités, Trump lance un avertissement à Coats : son maintien à son poste ne dépend pas de ses résultats, mais de sa soumission au président. Les responsables des services de renseignement sont donc sur un siège éjectable.
Tous les présidents nomment les responsables des services de renseignement et procèdent périodiquement à des changements au sein de la communauté du renseignement. En général l'opinion publique veut surtout savoir à qui informe le président en matière de sécurité nationale et qui le conseille pour les actions clandestines à haut risque. Mais les éléments qui structurent depuis toujours les relations entre la Maison Blanche et les services secrets - notamment le point de vue du président sur le renseignement - ont des conséquences majeures quant à l'utilisation des informations fournies par les services de renseignement.
Nixon par exemple considérait les hauts responsables de la CIA comme des ennemis et les tenait dans l'ignorance de ses plans stratégiques. De la même manière, lorsque les analystes des services de renseignement ont revu à la hausse la puissance militaire de la Corée du Nord, Carter les soupçonnait de chercher à l'empêcher de rapatrier une division de l'armée de terre présente en Corée du Sud - l'une de ses promesses de campagne. Quant à Bill Clinton, il ne s'intéressait guère au renseignement et aux histoires d'espionnage. En 1994 un petit avion s'est écrasé sur la pelouse de la Maison Blanche ; selon une plaisanterie en vogue, c'était le directeur de la CIA qui cherchait à le rencontrer…
Mais Trump a franchi une étape supplémentaire en s'en prenant ouvertement aux agences de renseignement de son pays. Cela tient sans doute à ce qu'elles ont toutes conclu que la Russie l'avait aidé à remporter l'élection présidentielle en utilisant non seulement la politique, mais aussi Internet comme terrain de bataille. Les services de renseignement ont sans doute aggravé la situation en contredisant à de multiples reprises les déclarations improvisées du président sur l'Iran, la Corée du Nord, l'Etat islamique et sur d'autres menaces.
Subscribe now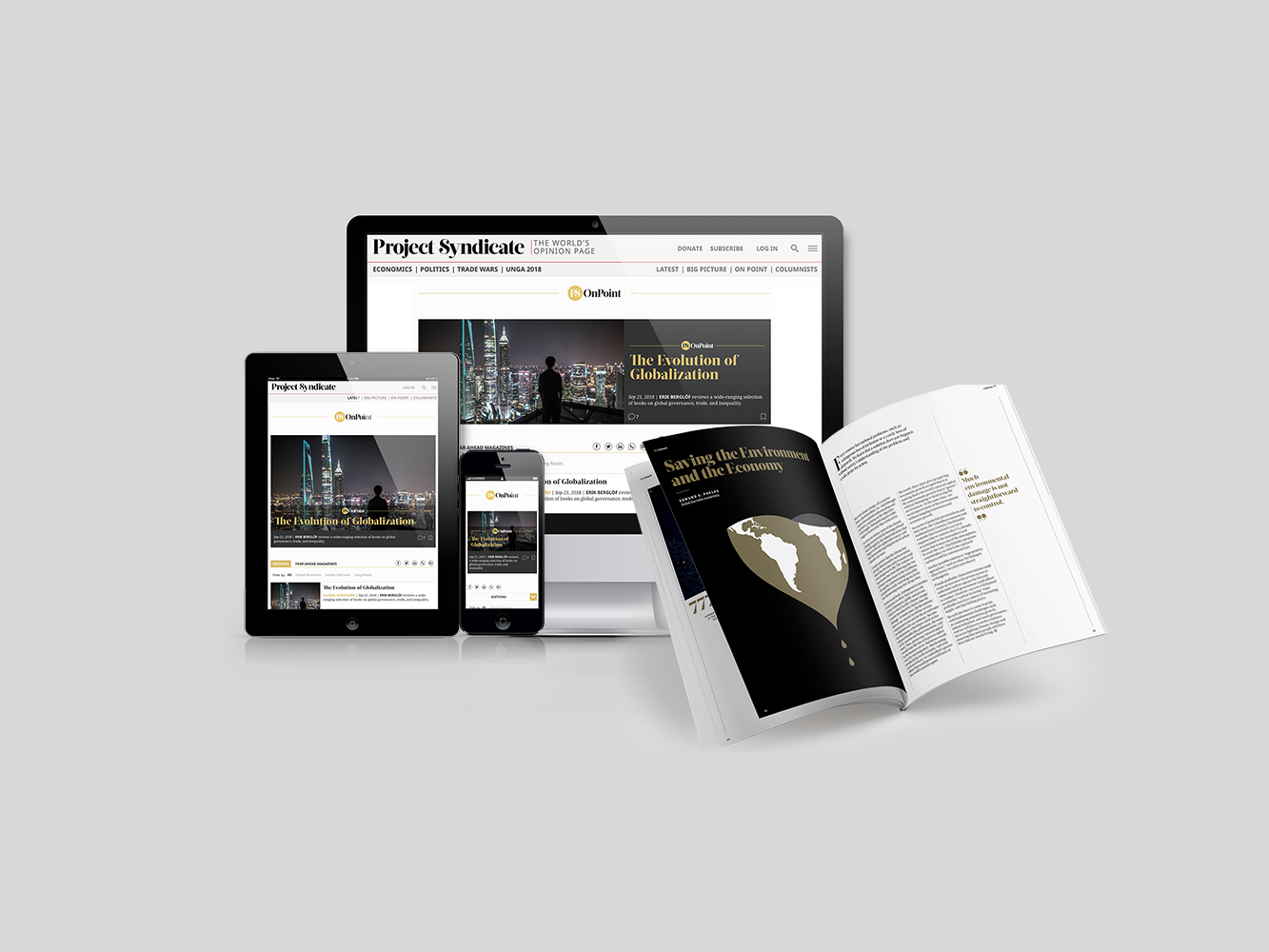 Subscribe now
Get unlimited access to OnPoint, the Big Picture, and the entire PS archive of more than 14,000 commentaries, plus our annual magazine, for less than $2 a week.
Au-delà de ces exemples, Trump est arrivé à la Maison Blanche alors qu'il ignorait à peu près tout des questions de sécurité nationale et du rôle qu'y joue le renseignement. Les analystes qui scrutent l'évolution militaire de la Corée du Nord, de même que leurs collègues spécialistes d'autres menaces, ne sont pas là pour critiquer la politique américaine ou pour dire aux responsables politiques ce qu'ils ont à faire. Leur rôle consiste à rassembler des informations de toutes les sources possibles pour évaluer les conséquences probables de telle ou telle décision du gouvernement américain.
Les dernières conclusions des analystes des services de renseignement irritent Trump. La Corée du Nord a menacé récemment de reprendre ses essais de missiles, ce qui conforte l'idée que le Kim Jong-un est loin d'avoir renoncé à son arsenal nucléaire. Pourtant, ignorant délibérément la déclaration officielle nord-coréenne, le secrétaire d'Etat Mike Pompeo, un excellent baromètre de ce que pense Trump, a réaffirmé la confiance du gouvernement américain à l'égard de Kim.
Les personnes chargées d'informer Trump en matière de renseignement ne doivent pas s'attendre à des éloges de sa part. Les évaluations de la menace que représente la Corée du Nord vont sans doute continuer à le mécontenter. Son récent sommet à Hanoi avec Kim s'est soldé par un échec et la stratégie visant à dénucléariser la péninsule coréenne n'a mené nulle part. Par contre, Kim a nettement renforcé sa position.
Le soutien international en faveur des sanctions contre la Corée du Nord diminuant, la Chine ferme davantage les yeux sur le commerce transfrontalier - un soutien économique non négligeable au régime de Kim. Ce dernier a réussi à obtenir la suspension des exercices militaires américains dans la péninsule, tout en suscitant une tension entre les USA et la Corée du Sud. Avec ou sans accord nucléaire, pour préserver son avenir politique, le président sud-coréen Moon Jae-in doit poursuivre le rapprochement avec le Nord tout en jouant les cupidons dans l'idylle entre Trump et Kim.
Il est difficile de dire si Trump va camper sur sa position et continuer à dénigrer les rapports issus des services de renseignement. De leur coté, lorsqu'ils s'expriment en public, Coats et Gina Haspel, la directrice de la CIA, décrivent Trump comme une personne avisée, soucieuse des informations des services de renseignement. Mais le comportement même de Trump constitue un démenti : il a déclaré qu'il n'a pas besoin du rapport quotidien de ces services et il a rejeté à plusieurs reprises les faits établis qui le gênent et les opinions contraires à la sienne. Il a réduit à deux par semaine les comptes-rendus oraux que lui font de hauts fonctionnaires du renseignement. Ces derniers s'adapteraient à la durée limitée de l'attention du président en insistant sur le commerce et les affaires.
Mais que Trump veuille ou pas des analyses en profondeur, Coats et les autres responsables du renseignement ne doivent pas les négliger, et veiller à ce que la Maison Blanche les prenne en compte. Le point de vue rigide de Trump sur le monde et son hostilité à l'égard des services de renseignement préoccupent les autres acteurs de la politique de sécurité nationale. Ainsi Adam Schiff, le président de la Commission sur le renseignement de la Chambre des représentants, a eu ces mots dans une lettre adressée à Trump avant son dernier sommet avec Kim : "Le fossé croissant entre les conclusions des services de renseignement et les déclarations de votre administration au sujet des actes, des engagements et des intentions de Kim Jong Un nous étonne et nous trouble".
Les dirigeants des services de renseignement ont l'obligation de présenter des faits au président, qu'ils lui plaisent ou pas. Ne pas le faire serait un camouflet à l'égard de ceux qui mettent toute leur énergie à collecter les informations et à les évaluer. Pire encore, cela ferait peser une grave menace sur la sécurité nationale des USA.
Traduit de l'anglais par Patrice Horovitz