Los sediciosos no merecen impunidad
CHICAGO – Brasil ya cuenta con su propia versión del asalto al Capitolio estadounidense que los simpatizantes del presidente derrotado, Donald Trump, llevaron a cabo el 6 de enero de 2021. Dos años y dos días más tarde, los partidarios del expresidente Jair Bolsonaro invadieron el Congreso Nacional, la Corte Suprema y el palacio presidencial en Brasilia, consolidando las referencias de Bolsonaro como el «Trump tropical».
La asombrosa semejanza entre la insurrección que fracasó en Brasil y el ataque al Capitolio estadounidense pone de relieve la gran cantidad de similitudes entre Bolsonaro y Trump. Ambos son de la extrema derecha, fueron presidentes por un período y durante la pandemia de la COVID-19 solo ofrecieron desinformación y bravuconadas que costaron cientos de miles de vidas. Ambos arengaron a la prensa y desafiaron la independencia del poder judicial. Ambos afirmaron que solo con fraude masivo y máquinas electorales amañadas era posible derrotar sus intentos de reelección. Sus legados son los millones de ciudadanos que dudan de la integridad de las elecciones en su países, y los miles que saquearon sus propias capitales y maltrataron a los policías en un esfuerzo inútil por derrocar a la democracia.
Pero las sutiles diferencias entre Bolsonaro y Trump después de sus presidencias resaltan cuán importante es llevar a juicio a quienes fueron líderes antidemocráticos. Muchos estadounidenses temen que acusar a Trump de incitación a la insurrección podría generar una dinámica de represalias en la que cada gobierno utilizaría sucesivamente los tribunales para saldar sus cuentas políticas, pero la historia brasileña desde el regreso de la democraciaen 1989 sugiere lo contrario.
Fernando Collor, el primer presidente elegido democráticamente después del régimen militar, renunció en 1992 después de que lo acusaran de tráfico de influencias. De todas formas, le iniciaron un juicio político que le impidió presentarse como candidato. Fue luego absuelto de los cargos criminales y finalmente recuperó sus derechos políticos, que le permitieron postularse a cargos menores (y ganar).
Otros presidentes brasileños posteriores fueron acusados y algunos enfrentaron abusos judiciales, pero de todas formas Brasil no cayó en un círculo vicioso de represalias legales. Fernando Henrique Cardoso, que sucedió a Collor, criticó frecuentemente a su sucesor, el actual presidente Luiz Inácio Lula da Silva. Pero el gobierno de Lula no usó al sistema judicial para ajustar cuentas. El propio Lula fue juzgado culpable de corrupción y sentenciado a 12 años en prisión. La sentencia fue luego anulada y lo liberaron en 2019, después de menos de dos años de prisión. Finalmente Lula recuperó sus derechos políticos, volvió a presentarse como candidato a presidente y derrotó a Bolsonaro, pero las causas del juicio no fueron meramente políticas, ni inexistentes.
El propio Bolsonaro podría enfrentar cargos vinculados con una granja de troles para crear noticias falsas que funcionó desde el palacio presidencial, además de por difundir desinformación sobre el voto electrónico. Cuando el partido político de Bolsonaro pidió al tribunal electoral que cancelara millones de votos, este lo multó por intentar socavar el sistema de voto electrónico del país y congeló sus activos. Los medios de difusión brasileños informaron que Bolsonaro realmente está tratando de evitar su encarcelamiento y el de sus familiares con la oferta de dejar de atacar a la democracia a cambio de una amnistía. Hay quienes especulan que su estadía actual en Florida es un intento para evitar posibles cargos en Brasil.
Introductory Offer: Save 30% on PS Digital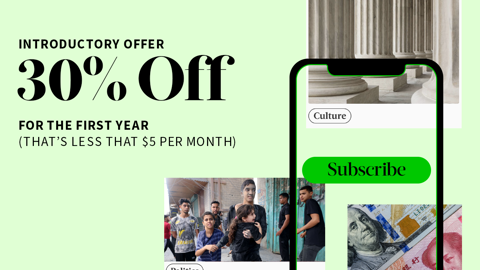 Introductory Offer: Save 30% on PS Digital
Subscribe now to gain greater access to Project Syndicate – including every commentary and our entire On Point suite of subscriber-exclusive content – starting at less than $5 per month.
La exposición legal de Bolsonaro puede explicar por qué se alejó repentinamente del manual de Trump después de años de seguir de cerca los pasos de su ídolo. A pesar de que Bolsonaro se negó a conceder la elección presidencial, su jefe de gabinete reconoció a principios de noviembre que la transición del poder sería pacífica; mientras que Trump sigue afirmando que fue víctima de un gigantesco fraude electoral, Bolsonaro se mantiene en silencio; y mientras que Trump convocó a los alborotadores el 6 de enero y sigue defendiendo sus acciones, Bolsonaro salió de su reducto cercano a Disney World para condenar la violencia de esta semana en Brasilia.
Venezuela, el vecino de Brasil en el norte, ilustra los peligros de permitir que los sediciosos se salgan con la suya. Como muestra la experiencia de ese país, cuando resurgen los aspirantes a dictadores, suelen regresar envalentonados. En 1992 un teniente coronel llamado Hugo Chávez condujo dos intentos de golpes de Estado contra el gobierno electo venezolano. Chávez fue liberado de prisión en forma temprana por el entonces presidente Rafael Caldera, para luego ser electo presidente en 1998. Después lideró la destrucción de la democracia venezolana y aplastó su economía.
El de Ecuador es otro ejemplo admonitorio: en el año 2000 hubo manifestaciones masivas contra el presidente electo Jamil Mahuad por la grave crisis económica. Un coronel del ejército, Lucio Gutiérrez, se limitó a observar mientras los manifestantes irrumpían en el Congreso Nacional. Las protestas se convirtieron entonces en un intento de golpe liderado por Gutiérrez y otros funcionarios militares. (Gutiérrez nunca fue acusado penalmente por el intento de golpe, ni en los tribunales militares ni en los civiles).
En 2002, se presentó como candidato a presidente y ganó las elecciones. El desdén por las instituciones democráticas que había mostrado se convirtió en la característica que definió su presidencia, durante la cual suspendió el funcionamiento de la Corte Suprema y luego declaró el estado de emergencia. Terminó su mandato huyendo de Ecuador en helicóptero cuando Brasil le ofreció asilo político
Aún no está escrito el capítulo final de la historia de Bolsonaro, pero ya hay señales de que está escarmentando por temor a los cargos legales. Los estadounidenses debieran tomarse en serio esta lección: aunque enjuiciar a los expresidentes tiene sus riesgos, el costo de dejar a los sediciosos y aspirantes a autócratas sin rendir cuentas puede ser excesivo.
Traducción al español por Ant-Translation