Los Estados Unidos pérfidos de Trump
TEL AVIV – La decisión del presidente norteamericano, Donald Trump, de retirar las tropas estadounidenses de Siria, abriendo el camino para una ofensiva turca contra los kurdos, es una traición inadmisible de un aliado estratégico. Uno esperaría este tipo de deslealtad de un régimen fascista o por lo demás dictatorial. Y, sin embargo, hoy Estados Unidos –un líder global con ideales supuestamente elevados- es el que se proyecta como el imperio pérfido del mundo.
El abandono displicente por parte de Trump de los kurdos –los aliados más leales y efectivos de Estados Unidos en la guerra contra el Estado Islámico (EI), que hasta la semana pasada compartían puestos militares de avanzada con soldados estadounidenses- no es más que la última en una larga serie de traiciones devastadoras de su administración. Trump marcó el tono de su presidencia al retirar a Estados Unidos del acuerdo climático de París, poniendo vergonzosamente los intereses financieros de los magnates de la industria de los combustibles fósiles de Estados Unidos por sobre el interés existencial del resto de la humanidad.
Trump también renunció al tratado nuclear iraní y volvió a aplicar sanciones, aunque Irán hubiera cumplido con las obligaciones del acuerdo (y hubiera seguido haciéndolo durante un año más). Ni los aliados europeos de Estados Unidos están a salvo: Trump no sólo ha atacado verbalmente en repetidas ocasiones a los aliados de la OTAN; su gobierno ahora está imponiendo sanciones comerciales a productos de la Unión Europea por un valor de hasta 7.500 millones de dólares. Estados Unidos, alardeó recientemente Trump, sin duda ganaría una guerra comercial con la UE.
Europa también tiene todas las de perder con el abandono de los kurdos por parte de Trump. Si, en el caos actual, los miles de prisioneros del EI retenidos por las Fuerzas Democráticas Sirias lideradas por los kurdos escapan –como ya han hecho algunos-, los aliados europeos distanciados de Estados Unidos sufrirán las consecuencias. Sin embargo, a Trump no le preocupa. "Bueno, van a escapar a Europa, es allí donde quieren ir", comentó a la ligera en una conferencia de prensa. "Quieren regresar a sus hogares".
La falta de confiabilidad de Estados Unidos como líder global y aliado o socio ya no está en duda –y los países se están adaptando en consecuencia-. India, por ejemplo, está procurando vínculos más estrechos con China y Rusia, después de una década de relaciones cada vez más profundas con Estados Unidos. (Los kurdos, vale la pena destacar, se esforzaron por cerrar un acuerdo con Rusia, fortaleciendo aún más la influencia regional del Kremlin).
Mientras tanto, los aliados de Estados Unidos en el este de Asia están sopesando sus opciones para mitigar la amenaza norcoreana, en la que Trump aparentemente ha perdido interés. Trump ha decidido ignorar las repetidas pruebas de misiles balísticos por parte de Corea del Norte –que amenazan a Seúl y a Tokio, no a Nueva York o Washington- declarando que no le preocupan "personalmente".
Subscribe now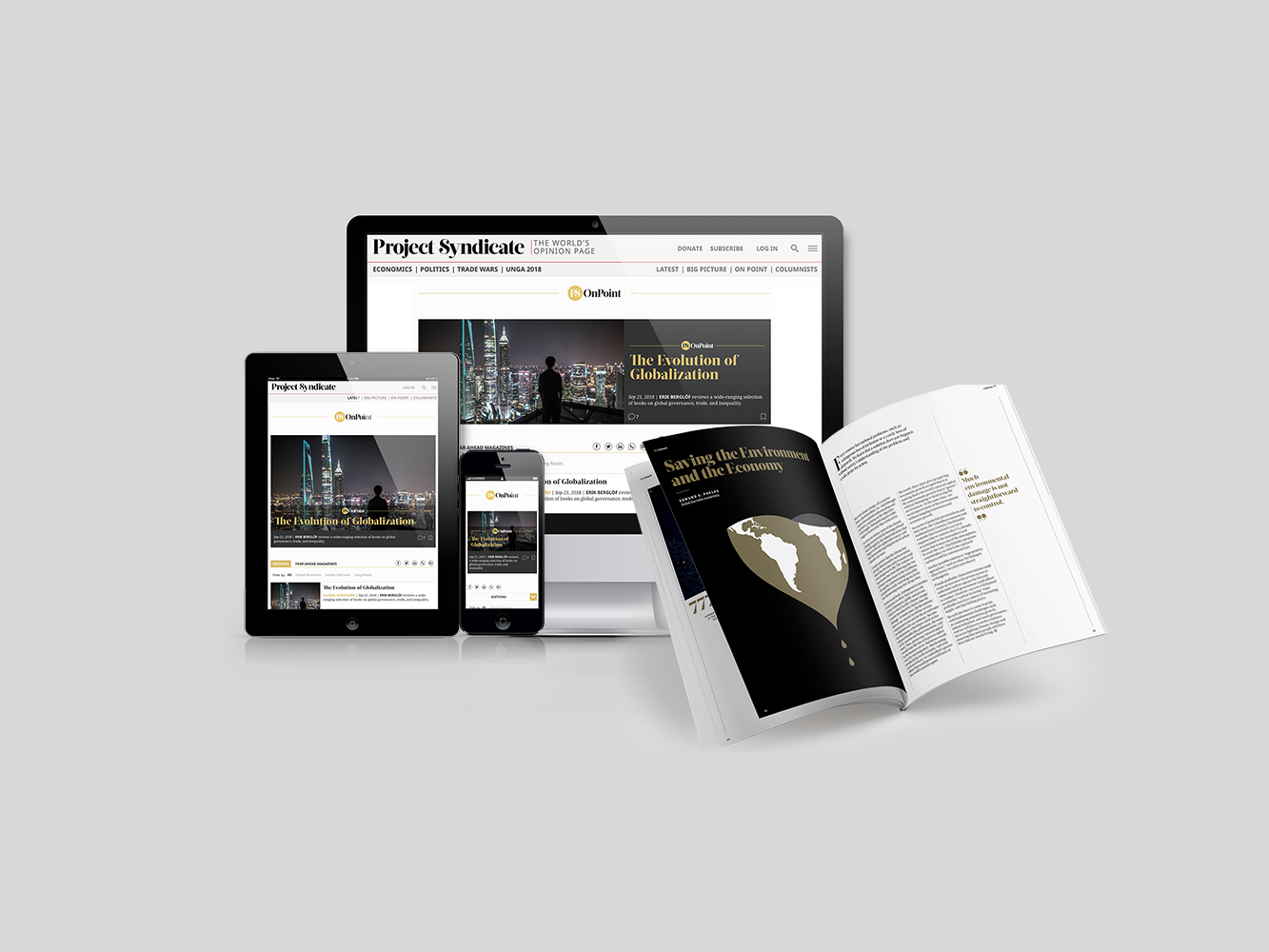 Subscribe now
Subscribe today and get unlimited access to OnPoint, the Big Picture, the PS archive of more than 14,000 commentaries, and our annual magazine, for less than $2 a week.
Ahora, Corea del Sur está intentando reconciliarse con Corea del Norte, mientras que Japón aumenta su presupuesto de defensa a niveles sin precedentes. Mientras tanto –en otro voto de no confianza en Estados Unidos-, Taiwán parece estar cada vez más inclinado a reconciliarse con China.
Arabia Saudita también se está adaptando a la perfidia de Trump. Inmediatamente después del ataque del mes pasado a instalaciones petroleras saudíes –reivindicado por los rebeldes hutíes de Yemen respaldados por Irán, pero por el que se acusa esencialmente al propio Irán-, Trump insinuó una acción militar. Pero Arabia Saudita sabe mejor que nadie que no puede apostar a la lealtad estadounidense.
De hecho, el retiro de Estados Unidos de Siria se produjo poco después de que trasladara sus operaciones de comando y control de la Fuerza Aérea fuera de la región del Golfo, donde habían estado asentadas durante casi cuatro décadas, reforzando aún más las expectativas de un alejamiento más integral por parte de Estados Unidos de Oriente Medio. Eso se produjo después de la negativa de Trump a responder con la fuerza cuando Irán derribó un dron norteamericano de 150 millones de dólares e impidió la navegación en el Estrecho de Ormuz, que es estratégicamente vital.
Ahora, en lo que podría ser la madre de todas las revoluciones diplomáticas en la región, parece estar gestándose un reacercamiento saudí-iraní. Los otros estados del Golfo muy probablemente se sumarían a cualquier acuerdo de este tipo. 
El propio Estados Unidos también está desesperado por acercar a Irán a la mesa de negociaciones. Trump sin duda elogiaría un nuevo acuerdo nuclear como una victoria importante, aunque probablemente representaría un progreso escaso respecto de su antecesor, de la misma manera que el Tratado entre Estados Unidos, México y Canadá no es una versión mejorada del Tratado de Libre Comercio de América del Norte. Trump puede autoproclamarse un maestro del "arte de la negociación", pero al lado de los iraníes, es un aprendiz de negociador.
La postura regional de Irán está aún más fortalecida por el hecho de que Israel –el aliado de Estados Unidos que quizá sea el menos capaz de afrontar una traición- sigue siendo completamente esclavo de Trump. Sin duda, Trump ha brindado su apoyo al primer ministro Benjamin Netanyahu, y ha expresado su respaldo a las discusiones sobre un tratado de defensa formal entre Estados Unidos e Israel. Pero si Irán decide tomar represalias por los repetidos ataques de Israel a sus instalaciones militares en Siria e Irak, no hay ninguna garantía de que Estados Unidos respalde a su aliado. Después de todo, al igual que los kurdos, Israel no "ayudó a Estados Unidos en Normandía" –aparentemente un prerrequisito necesario para la lealtad de Estados Unidos-. (Trump no mencionó, por supuesto, que su propio padre tampoco ayudó a Estados Unidos en la Segunda Guerra Mundial; evitó ir a la guerra, como lo hicieron sus hijos en la Guerra de Vietnam).
En cuanto a Turquía, Trump ha amenazado con "destruir y aniquilar" su economía si hace algo en su guerra contra los kurdos que él considere "fuera de límite". Luego envió una carta extraña advirtiéndole al presidente turco Recep Tayyip Erdoğan que no se hiciera "el duro".
Ahora bien, ¿por qué Erdoğan escucharía? ¿Acaso no se salió con la suya y compró misiles S-400 de fabricación rusa desoyendo las supuestas objeciones de Trump? ¿Y Trump no le ha entregado ya el premio de sus sueños: una luz verde para asesinar a los kurdos del norte de Siria? No sorprende que Erdoğan, según se cuenta, haya arrojado la carta directamente al tacho de basura.
El presidente Teodoro Roosevelt aconsejaba a los responsables de la política exterior "hablar en voz baja y llevar consigo un gran garrote". Trump parece estar haciendo justamente lo contrario. Si a esto le sumamos su ignorancia de la historia y de la geopolítica, su fe ciega en su "sabiduría supuestamente grande e inigualable" y su aparente desdén por la vida de cualquiera fuera de su círculo íntimo, el peligro global que representa el 45 presidente de Estados Unidos nunca puede ser exagerado.