Salvar el acuerdo nuclear con Irán
MADRID – En diplomacia, una regla no escrita indica que cuando el acuerdo en una materia concreta se estanca, conviene ampliar el marco de la discusión. Hoy, Estados Unidos parece dispuesto a revertir esta máxima con el fin de echar por tierra un acuerdo ya existente. Y no un acuerdo cualquiera, sino el acuerdo nuclear con Irán, uno de los mayores logros diplomáticos de la última década, pese a que Donald Trump lo calificara de "bochorno" en su discurso ante la Asamblea General de Naciones Unidas.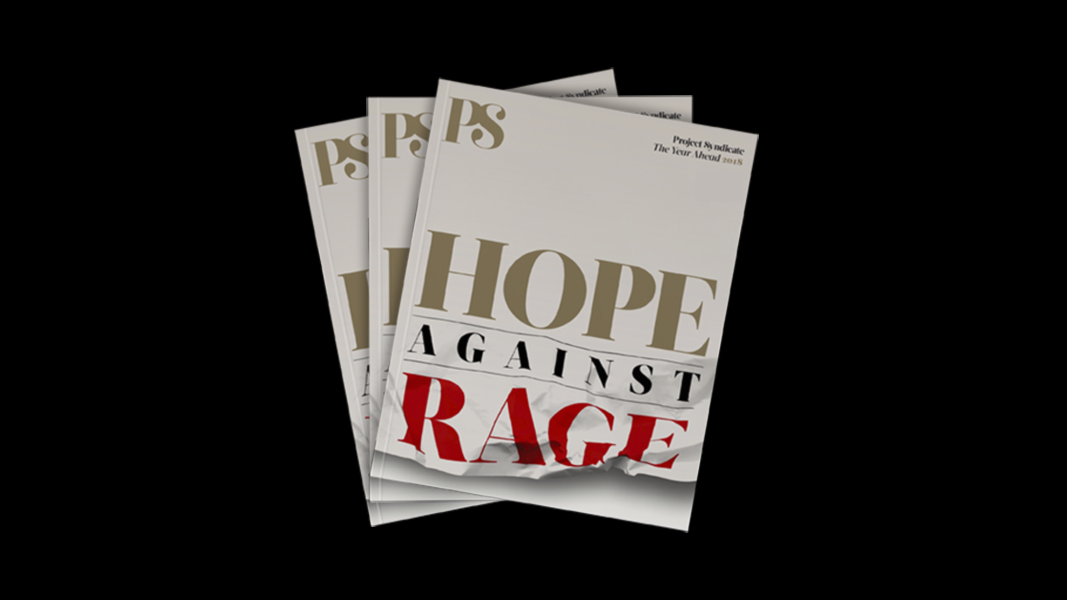 The Year Ahead 2018
The world's leading thinkers and policymakers examine what's come apart in the past year, and anticipate what will define the year ahead.
Irán siempre ha sido un negociador difícil. En su reparto de poder confluye un sinfín de fuerzas y personalidades, a menudo contradictorias o rivales entre sí, que dificultan la interpretación —y más aún el control— del curso de la negociación.
En la situación actual, alcanzar un "meta-acuerdo" con Irán que englobe el conjunto de sus afrentas al orden internacional —no sólo su programa nuclear y de misiles, sino también su apoyo al terrorismo internacional, la desestabilización regional y las violaciones de derechos humanos— resulta ilusorio. Para llegar a puerto conviene acotar, limitar al máximo el objeto de las negociaciones.  
Ése fue el enfoque de las discusiones sobre el programa nuclear iraní, que concluyeron con un "Plan de Acción Integral Conjunto" (PAIC), cuya denominación está alejada de su contenido, pues no abarca aspectos relativos a programas armamentísticos nucleares, ni garantiza inspecciones a instalaciones militares, y la mayoría de sus disposiciones sólo tendrá una vigencia de 10 años.
El PAIC no aspiraba a abarcarlo todo, tan sólo a neutralizar temporalmente la amenaza existencial que suponía el programa nuclear iraní, y a sentar las bases de un compromiso constructivo susceptible de conducir al progreso en otros frentes. El acuerdo marcaba un principio, no un final.
Sin embargo, la puerta diplomática que abrió el PAIC podría estar a punto de cerrarse de golpe. Según la legislación estadounidense, el presidente debe, cada 90 días, acreditar ante el Congreso que Irán cumple con el acuerdo y que la continuada suspensión de las sanciones es "vital para los intereses de seguridad nacional" estadounidenses. A principios de septiembre, Nikki Haley, la Embajadora de EEUU ante Naciones Unidas, dio a entender que para torpedear el acuerdo basta con que Trump diga que Irán merece ser sancionado por cualquiera de sus varios desmanes. La clave del PAIC estriba en aislar la cuestión nuclear para que las partes puedan tratar los demás asuntos por separado. Volver a agruparlos llevaría al fracaso del acuerdo.
Ante esta hipótesis, volver a comprometer a Irán resultaría prácticamente imposible. En solitario, EEUU no tendría la capacidad necesaria para imponerle sanciones lo suficientemente severas como para alcanzar sus objetivos, y la Unión Europea —arquitecto originario del PAIC— se mostraría reticente a acordar nuevas sanciones si Irán cumple con sus compromisos. Y en ese escenario no sería realista contar con la participación de Rusia y China.
Las repercusiones no se limitarían a Irán. El PAIC es un ejemplo reciente poco común de cooperación internacional que demuestra la viabilidad de un régimen amplio de sanciones, un aliento importante para el orden internacional basado en normas —del que depende Europa—. Si la Administración Trump entierra el acuerdo, pondrá en serio peligro futuras iniciativas multilaterales.
Desde una perspectiva regional, el fin del PAIC agudizará la marginación de EEUU en Oriente Medio. El acuerdo con Irán fue un elemento clave en los esfuerzos del presidente Barack Obama por salir de la zona, por neutralizar una de las mayores fuentes de inestabilidad y preocupación constante para EEUU. Pero, lejos de restaurar el statu quo ante, dinamitar el acuerdo restaría a Estados Unidos casi la credibilidad que aún conserva en la zona.
A corto plazo, Rusia —que ya ha sacado partido de la salida gradual de EEUU de la región para reforzar su presencia en el terreno— colmaría parcialmente el vacío estratégico. Tras erigirse en potencia clave con su implicación militar en Siria, Rusia utiliza ahora sus recursos energéticos para extender su influencia, con serias consecuencias geopolíticas y de seguridad.
Hasta la fecha, la empresa estatal Rosneft ha cerrado acuerdos en Egipto, el Kurdistán iraquí y Libia, y su contraparte Zarubezhneft ha buscado obtener proyectos de desarrollo de petróleo y gas en Irán. Entretanto, el gigante ruso del gas, Gazprom, avanza en la construcción del llamado gasoducto TurkStream. Si sumamos a lo anterior el proyecto NordStream2, gasoducto que unirá Rusia con Alemania, se evidencia el rápido desvanecimiento de los objetivos de la UE para la diversificación de sus fuentes de energía, aspecto esencial para su seguridad energética.
A largo plazo, el repliegue de EEUU de Oriente Medio prolongará el caos y la destrucción característicos de esta década. El impacto se intensificará en Europa, que se verá crecientemente desbordada. La alternativa: que Irán, Arabia Saudí y Turquía alcancen un acuerdo tácito, o incluso expreso, de control de la región con exclusión de fuerzas foráneas. En el contexto de hostilidades vigentes en la zona, ésta no deja de ser una remota posibilidad.
Esta situación también tiene un claro componente nuclear. El PAIC ofreció una hoja de ruta para frenar la proliferación de armamento nuclear desacoplándolo de su vertiente energética, como fuente segura y fiable. Si la Administración Trump rechaza finalmente este modelo, su aplicación en el futuro a nuevos casos será mucho más complicada, cuando no imposible.
La importancia del PAIC es bien conocida por los líderes europeos. Ahora deben actuar en consecuencia para salvarlo. Para ello, deberán establecer una relación constructiva con Irán; una que supere los viajes relámpago centrados en las posibilidades de inversión europea y la promoción de una alianza energética, y trate otras cuestiones pendientes, como los misiles balísticos, el terrorismo, y los derechos humanos.
El camino del éxito en esta crisis pasa por duras negociaciones, condicionalidad y, sí, imponer más sanciones. Sin embargo, no debe contemplar un escenario contraproducente de embargo total. Trump tiene razón cuando dice que hay que hacer más para controlar a Irán. Pero el PAIC deberá ser la plataforma para futuras acciones. De eso se trataba.