El nuevo «shock de China»
BERLÍN – Hace unos meses, las autoridades chinas se comunicaron con algunas de las empresas extranjeras más grandes que operan en el país, y les pidieron que designaran un representante para una pequeña reunión a puertas cerradas en la que se hablaría de la nueva estrategia económica de China. La reunión iba a ser con un alto funcionario en lugar y hora no revelados; y según dijeron dos personas con conocimiento directo de la cuestión (que insistieron en el anonimato), las empresas recibieron instrucción de que los representantes fueran exclusivamente personas de etnia china. Por contenido y forma, la anécdota es un buen ejemplo de la determinación con que China busca imprimirle a su economía un carácter más claramente nacional, con el desarrollo de tecnologías y fuentes de energía propias y la asignación de una mayor importancia al consumo interno que a la demanda extranjera.
La nueva estrategia del presidente chino Xi Jinping se centra en el concepto de «circulación dual». Detrás de este tecnicismo hay una idea que puede cambiar el orden económico mundial. En vez de operar como una única economía vinculada con el mundo a través del comercio y la inversión, China planea separar su economía en dos esferas. La primera permanecerá en contacto con el resto del mundo («circulación externa»), pero irá cediendo protagonismo a la segunda («circulación interna»), basada en la demanda, el capital y las ideas locales.
El propósito de la circulación dual es aumentar la autonomía de China. Tras un período de desarrollo basado en las exportaciones, las autoridades quieren diversificar las cadenas de suministro para tener acceso a tecnologías y conocimientos sin sufrir presiones de Estados Unidos. Y al mismo tiempo, China buscará aumentar su influencia sobre otros países, de forma tal de convertir los lazos económicos con el extranjero en poder político mundial.
La adopción de la estrategia de circulación dual despierta el fantasma de un nuevo «shock de China», cuyo efecto será mucho mayor al del primero, que sacudió a las economías occidentales tras el ingreso del país asiático a la Organización Mundial del Comercio en 2001. Más allá de la inmensa riqueza que produjo dicho ingreso y de los millones de chinos que sacó de la pobreza, también creó perdedores en lugares como el «Rust Belt» estadounidense y los distritos industriales del Reino Unido, y eso generó las condiciones para el referendo británico por el Brexit y para la victoria electoral del expresidente estadounidense Donald Trump en 2016.
A la clase política de Occidente le llevó mucho tiempo entender el shock de China, porque estaba comprometida con una estrategia de «vinculación recíproca» en la que los consumidores occidentales disfrutarían importaciones baratas desde China y las empresas occidentales aprovecharían el crecimiento económico de China mediante el acceso a su inmenso mercado. Se pensó que esta dinámica presionaría a China para permitir una mayor apertura social y de su mercado, pero el supuesto no se cumplió.
El efecto del nuevo shock de China sobre Occidente será muy distinto esta vez. Ante todo, la estrategia de circulación dual afectará a otros sectores económicos y sociales. El peligro no es para las industrias tradicionales, ya que con esta estrategia China busca lograr el dominio en sectores de avanzada y competir con empresas financieras y bufetes de abogados en la City londinense, con automotrices en Baden‑Wurtemberg, con biotecnológicas en Suecia.
Subscribe to Project Syndicate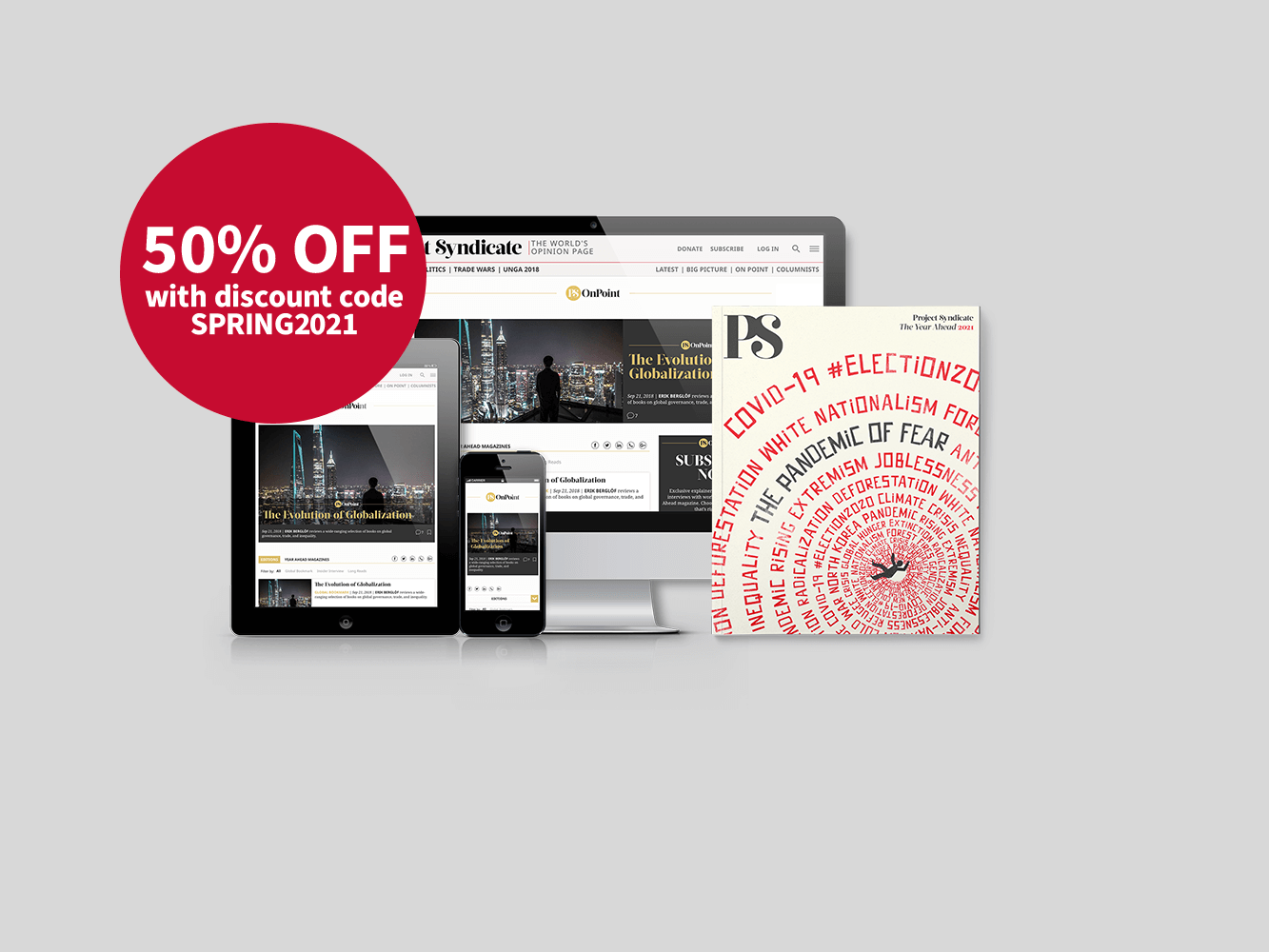 Subscribe to Project Syndicate
Enjoy unlimited access to the ideas and opinions of the world's leading thinkers, including weekly long reads, book reviews, topical collections, and interviews; The Year Ahead annual print magazine; the complete PS archive; and more. All for less than $5 a month.
En concreto, el plan que presentó Xi en 2015 «Made in China 2025» pone el acento en sectores como la inteligencia artificial, los semiconductores, las baterías y los vehículos eléctricos, y apunta a aumentar el contenido nacional de componentes tecnológicos clave al 40% en 2020 y al 70% en 2025. El objetivo es usar subsidios estatales y controles a las exportaciones y a los datos para que empresas chinas reemplacen a las extranjeras (o para que las empresas extranjeras se vuelvan más chinas). Si el plan de Xi prospera, el nuevo shock de China puede llevarse tantos puestos de trabajo bien remunerados en tecnología y servicios como los que eliminó el primero en la industria pesada y textil.
Pero el shock no terminará allí. La principal batalla geopolítica de la actualidad no tiene que ver tanto con hacer cumplir las normas globales, sino con ser quien las dicte. Si antes Occidente luchaba por conseguir que China se amoldara a su normativa comercial, financiera y de propiedad intelectual, ahora China está tratando de crear y hacer valer normas propias. Ya hay o hubo representantes de China al frente de la Unión Internacional de Telecomunicaciones (ITU), de la Organización Internacional de Normalización (ISO) y de la Comisión Electrotécnica Internacional (IEC); y cada vez más empresas chinas están tratando de definir el futuro de la tecnología. Huawei ya tiene más de 100 000 patentes activas, en particular en tecnología 5G, donde compite por la fijación de normas internacionales con compañías occidentales como Ericsson y Nokia.
Además, las tensiones competitivas ya no están contenidas en el marco de una relación bilateral entre China y Occidente. Con la Iniciativa de la Franja y la Ruta, China estableció una red de lazos económicos con más de cien países, y no vacilará en usarla para exportar las normas chinas, junto con su modelo de capitalismo de Estado y subsidios estatales. Pronto las empresas occidentales encontrarán en otros mercados (si no las encuentran ya) las mismas dificultades para competir que hoy tienen en China.
Una consecuencia del nuevo shock de China es que las nuevas normas sobre datos, estándares e investigación y desarrollo obligarán a importantes empresas occidentales a adquirir características chinas para poder seguir operando en el país. Como me señaló una persona que analiza el sector privado desde una posición privilegiada: «La idea de China es que si empresas como Daimler o Volkswagen quieren trabajar en China, tendrán que llevar allí servicios, I+D y nuevos productos. Beijing espera que la circulación dual las convierta en empresas chinas».
No hace falta decir que el nuevo shock de China exige respuestas diferentes a las de la otra vez. En vez de tratar de transformar a China o entrar a su mercado, la prioridad de Occidente debe ser transformarse a sí mismo, en particular mediante el desarrollo de políticas industriales y de inversión que alienten la innovación y protejan sus propiedades intelectuales. Y para que sus «campeones» económicos tengan acceso a economías de escala, los países occidentales deben instituir normas compartidas en materia de privacidad, protección de datos, impuestos a las emisiones y otras cuestiones. En condiciones ideales, esta cooperación formalizará acuerdos comerciales, paquetes de inversión, créditos y regulaciones que faciliten el acceso de tecnologías y esquemas que no sean chinos a la economía global.
Los europeos, por su parte, tendrán que implementar reformas internas que los protejan de la coerción económica en un mundo de globalización selectiva e instrumentalización agresiva de la interdependencia. Se habla mucho de la restricción de las libertades políticas en Hong Kong y de la represión de la minoría uigur en Xinjiang, pero el shock que viene es mucho mayor. La dirigencia occidental no puede darse el lujo de recibirlo mal preparada otra vez.
Traducción: Esteban Flamini