Настороженное возвращение в Ракку
БЕРЛИН – В середине октября Сирийские демократические силы – поддерживаемые США и состоящие в основном из курдов вооружённые отряды, которые связаны с турецкой Рабочей партией Курдистана (РПК), – «освободили» мой родной город Ракка от боевиков Исламского государства (ИГИЛ). Арабы, составляющие большинство населения региона, практически не участвовали в изгнании ИГИЛ. В городе, жители которого уже давно низведены до статуса людей второго сорта, триумф партии «Демократический союз» (ПДС), сирийского филиала РПК, вызывает страх, что история повторится.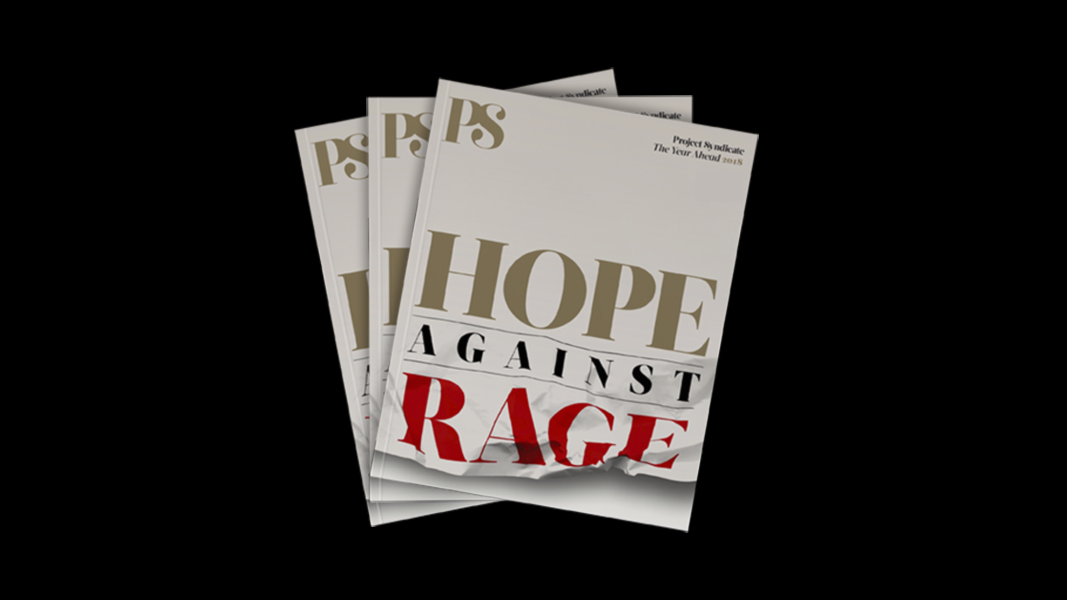 The Year Ahead 2018
The world's leading thinkers and policymakers examine what's come apart in the past year, and anticipate what will define the year ahead.
Гражданские активисты из Ракки уже давно называют наш полуразрушенный город «внутренней колонией» из-за его длительной истории экономической, политической и социальной маргинализации под властью сирийского правительства. В начале 1970-х годов Ракка был маленьким и бедным городом, однако он двигался вперёд к процветанию. Росло число школ и учащихся. Повышалось качество и других государственных услуг, а родители верили, что их дети будут жить лучше, чем они сами и предыдущие поколения.
Так думали и мои родители, которые пожертвовали многим, чтобы вырастить девятерых детей. Они не обрадовались, когда в 1970-х годах старшие сыновья стали коммунистами, решительно выступив против жестокого режима Хафеза Асада, отца президента Башара Асада. Но такая трансформация была неудивительной для города, где люди обретали новую идентичность, становясь насеристами, баасистами, исламистами или коммунистами, и снижая роль своего регионального или этнического происхождения.
Впрочем, к тому моменту, когда в 1980 году я, студент университета в Алеппо, был арестован, будущее, о котором когда-то мечтали мои родители, стало меркнуть. Спустя пять лет был арестован их второй сын, а спустя ещё шесть месяцев – третий. Наша мать умерла от рака, пока мы трое сидели в тюрьме, и эта ситуация едва ли была незаурядной для сирийцев того времени. Мы оказались в числе множества граждан самых разных политических и идеологических взглядов, которые были арестованы и подвергались пыткам лишь за то, что посмели выступить против режима Асада. Сирийцы страдали от жестоких репрессий, они были лишены права собраний и даже права на публичное обсуждение проблем; страна превращалась в политическую пустыню.
Я вышел из тюрьмы только в 1996 году, когда мне было 35. Вернувшись в Ракку после 16 лет за решёткой, я был поражён тем, что сделал с моим городом режим Асада, который к тому моменту находился у власти уже 26 лет. Не было никаких следов политической жизни, никаких политических дебатов, молодежь не обсуждала прочитанные книги и просмотренные фильмы. До моего ареста в Ракке было три кинотеатра. А когда меня освободили, остался только один, он использовался в основном для проведения свадеб.
Культ Хафеза заменил сирийцам свободу воли. Портреты старшего Асада были повсюду; одной из первых достопримечательностей, которая меня приветствовала после освобождения, был гигантский памятник президенту. Фасады зданий заполняли бессодержательные цитаты из пустых речей «вождя нации».
Ракка находилась в состоянии быстрого упадка, а в течение следующего десятилетия это отчаянное состояние лишь усиливалось. В 2007 году даже Абдулла Дардари, заместитель премьер-министра по экономическим вопросам и главный архитектор сирийских экономических реформ (канувших в лету после начавшейся в 2011 году гражданской войны), назвал Ракку давно забытым городом. Появление ИГИЛ только ускорило процесс колонизации моей эфемерной метрополии.
Печально, но даже после ухода ИГИЛ в городе сохраняется ощущение осады. Сейчас Ракку контролируют западные силы и их прокси-союзники – отряды ПДС, которые в реальности верны своим лидерам в Турции. Первым делом после объявления победы наши новые освободители/оккупанты из ПДС решили продемонстрировать свою иностранную идентичность, развернув огромный портрет арестованного лидера РПК Абдуллы Оджалана. Ни одного сирийского символа рядом не было. Хуже того, после завершения военной операции, в ходе которой было разрушено 90% города и убиты 1800 мирных жителей, новые правители даже не приступили к извлечению тел, похороненных под обломками. Прежним жителям города не разрешили вернуться в свои дома.
Тем из нас, кто помнит о прошлом, трудно удержаться от сравнений с прежними правителями – режимом Асада и ИГИЛ. (Фашистскую организацию, которую западные СМИ называют ИГИЛ, что придаёт ей авторитет ислама, в самом исламском мире обычно называют ДАИШ – этот термин придумал мой брат Халед, сидевший со мной в тюрьме в 1980-х).
И на этот раз видно отличие – марш к этническому конфликту выглядит необратимым. Былые жертвы города стали его новыми жертвами. Эксплуатируемое, обедневшее, никем не представляемое, презираемое, дегуманизированное население живёт теперь даже в худших условиях, чем раньше, уровень его маргинализации только вырос. С местными жителями обращаются как с дикими племенами, согласно современной модели колониализма.
Это не наше «освобождение» Ракки. Отчуждение население достигло максимального уровня. Наша прежняя борьба за свободу и справедливость полностью игнорируется. Местные жители, боровшиеся против ИГИЛ и пропавшие в его руках (в их числе мой брат Ферас, похищенный в июле 2013 года), до сих пор не нашлись. ИГИЛ сыграл роль идеального монстра для многочисленных колониальных оккупантов, которые хотят выглядеть меньшими злодеями, чем они есть на самом деле.