Un cauteloso regreso a Raqqa
BERLÍN – A mediados de octubre, las Fuerzas Democráticas Sirias, una milicia predominantemente kurda con respaldo de Estados Unidos y vínculos con el Partido de los Trabajadores del Kurdistán (PKK) en Turquía, "liberaron" mi ciudad, Raqqa, de los combatientes de Estado Islámico (ISIS). Los árabes, mayoría en la región, tuvimos poco que ver con la expulsión de ISIS. En una ciudad cuya población local lleva mucho tiempo relegada a la condición de ciudadanos de segunda, el triunfo del Partido de la Unión Democrática (PYD, rama siria del PKK) generó temor a que la historia se esté repitiendo.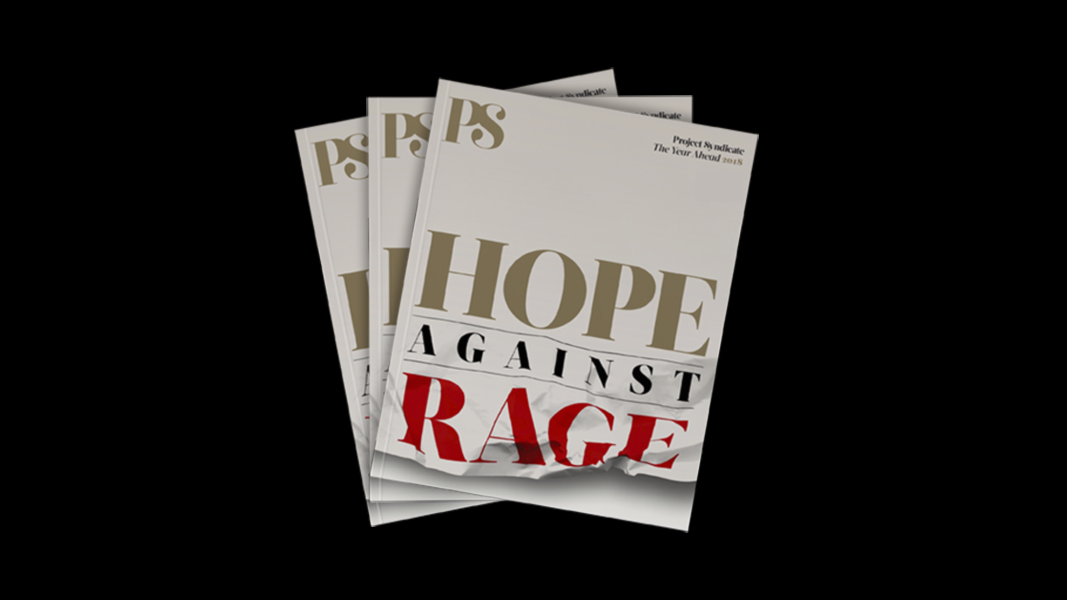 The Year Ahead 2018
The world's leading thinkers and policymakers examine what's come apart in the past year, and anticipate what will define the year ahead.
Los activistas de Raqqa siempre dijimos que nuestra malograda ciudad es una "colonia interna", por su larga historia de marginación económica, política y social a manos de los gobiernos sirios. A principios de los setenta, Raqqa, por entonces pequeña y pobre, lograba de algún modo avanzar y florecer. Se multiplicaban las escuelas y crecía la asistencia a clase; otros servicios públicos también mejoraban, y los padres creían que sus hijos tendrían vidas más prósperas que ellos y las generaciones anteriores.
Es lo que sin duda pensaban mis padres, que hicieron grandes sacrificios para criar a sus nueve hijos. No los alegró que en los setenta los mayores nos hiciéramos comunistas, férreos opositores al régimen brutal de Hafez al-Assad (padre del presidente Bashar al-Assad). Pero no era una transformación tan extraña en una ciudad cuya gente en aquel tiempo adoptaba identidades nuevas (por ejemplo, nasseristas, baazistas, islamistas o comunistas) en detrimento de sus orígenes regionales y tribales.
Cuando en 1980 me arrestaron, siendo estudiante universitario en Alepo, el futuro que mis padres habían imaginado comenzaba a desvanecerse. Cinco años después, otro hijo fue arrestado, y otro lo siguió al cabo de seis meses. Nuestra madre murió de cáncer con nosotros tres en prisión, algo para nada inusual en la Siria de aquel tiempo. Éramos parte de los muchos, de todo el arco político e ideológico, a los que se arrestaba y torturaba por osar oponerse al régimen de Assad. Los sirios padecíamos una represión salvaje; la gente no tenía derecho a reunirse o tan siquiera discutir lo que sucedía en público; el país se había convertido políticamente en un erial.
No salí de prisión hasta 1996, a los 35 años de edad. A mi regreso a Raqqa, después de 16 años tras las rejas, quedé desolado al ver lo que el régimen de Assad (que ya llevaba 26 años en el poder) le había hecho a mi ciudad. No había vestigios de vida política, ni debates públicos, ni jóvenes hablando de los libros que leían o las películas que veían. Antes de mi arresto, Raqqa tenía tres cines. Cuando me liberaron, quedaba sólo uno; se usaba más que nada para bodas.
El libre albedrío de los sirios había cedido paso al culto de Hafez. Las imágenes del anciano Assad estaban por doquier; una de las primeras visiones que tuve al salir de la prisión fue una enorme estatua del presidente. Los muros estaban cubiertos de citas insulsas sacadas de los huecos discursos del "maestro de la nación".
Raqqa decaía a pasos acelerados, y su desesperación se intensificaría en el decenio que siguió. En 2007, hasta Abdullah Dardari, vice primer ministro de asuntos económicos y gran arquitecto de las reformas económicas de Siria (a las que la guerra civil de 2011 puso fin), describió Raqqa como una ciudad abandonada. La llegada de ISIS sólo aceleró la colonización de mi efímera metrópolis.
Triste es decirlo, pero incluso ahora que ISIS no está, la sensación de sitio permanece. La ciudad está bajo control de las fuerzas occidentales y de sus aliados, la milicia del PYD, cuya verdadera lealtad es hacia sus líderes en Turquía. Una de las primeras cosas que hicieron nuestros nuevos libertadores/ocupantes del PYD tras declarar victoria fue hacer exhibición de su propia identidad extranjera, con la instalación de un inmenso retrato del líder del PKK en prisión, Abdullah Ocalan. No hubo ni un solo símbolo sirio para acompañarlo. Peor aún, tras una operación militar que destruyó el 90% de Raqqa, matando a unos 1800 residentes, los nuevos amos de la ciudad ni siquiera comenzaron a rescatar los cadáveres enterrados bajo los escombros. En vez de eso, prohibieron a los antiguos moradores regresar a sus hogares.
Para los que tenemos memoria, es imposible no hacer comparaciones con los gobernantes del pasado: el régimen de Assad e ISIS. (En el mundo islámico, a la organización fascista que la prensa occidental llama ISIS, sigla que le confiere credenciales islámicas, es más común llamarla Daesh, un nombre creado por mi hermano Khaled, que estuvo conmigo en prisión en los ochenta.)
La diferencia esta vez es la marcha aparentemente inevitable hacia el conflicto étnico. Las víctimas anteriores de la ciudad son nuevamente las víctimas de hoy. La población, explotada, empobrecida, subrepresentada, despreciada y deshumanizada, vive en condiciones incluso peores, más marginada que nunca. Se la trata como tribus, de conformidad con el modelo colonial moderno.
La "liberación" de Raqqa no es la nuestra. La población está más enajenada que nunca. Nadie habla de nuestras pasadas luchas por la libertad y la justicia. Los locales que lucharon contra ISIS, y que sufrieron desaparición forzada en sus manos (incluido mi hermano Feras, secuestrado en julio de 2013), todavía no aparecen. Y Estado Islámico funcionó como un monstruo ideal para muchos ocupantes coloniales ansiosos de parecer menos villanos de lo que son.
Traducción: Esteban Flamini