Un retour inquiet à Raqqa
BERLIN – À la mi-octobre, les Forces Démocratiques Syriennes, une milice à prédominance kurde, qui a des liens avec le Parti des Travailleurs du Kurdistan (PKK) en Turquie, « a libéré » ma ville natale Raqqa des combattants de l'État islamique (EI). Les Arabes, une majorité de la population de la région, ont peu de choses à voir avec l'éviction de l'EI. Dans une ville où les habitants ont longtemps été relégués à un statut de deuxième classe, le triomphe du Parti de l'Union Démocratique (PYD), la branche syrienne du PKK, a suscité des craintes que l'histoire ne se répète.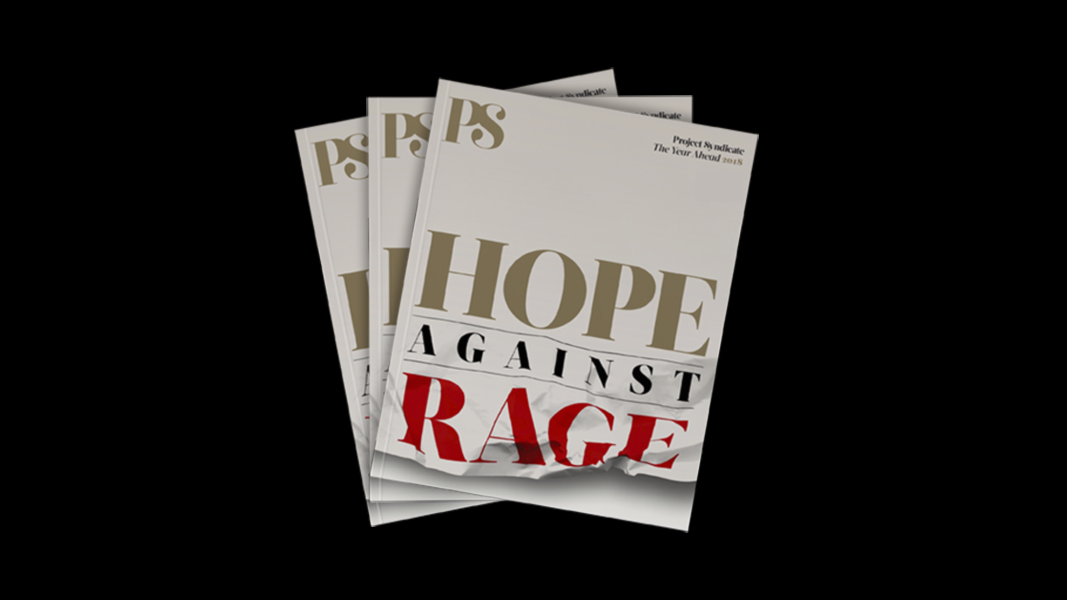 The Year Ahead 2018
The world's leading thinkers and policymakers examine what's come apart in the past year, and anticipate what will define the year ahead.
Les militants de Raqqa se réfèrent depuis longtemps à notre ville en ruines comme à une « colonie » interne, en raison de sa longue histoire de développement économique et politique et de sa marginalisation sociale de la part des gouvernements syriens. Au début des années 1970, Raqqa - qui était alors une petite ville pauvre - est néanmoins allée de l'avant et est devenue florissante. Les écoles se sont multipliées et la fréquentation scolaire a augmenté. D'autres services publics se sont également améliorés et les parents ont pensé que leurs enfants mèneraient une existence plus prospère qu'eux-mêmes et que les générations précédentes.
Ce fut certainement le cas de mes parents, qui ont fait de grands sacrifices pour élever leurs neuf enfants. Ils n'ont pas été contents lorsque dans les années 1970, leurs fils aînés sont devenus communistes et se sont fortement opposés au régime brutal d'Hafez el-Assad, le père du président syrien Bachar el-Assad. Mais ce n'était pas une transformation si farfelue dans une ville où les gens prennent de nouvelles identités - nassérien, baasiste, islamiste ou communiste - en minimisant leurs origines tribales et régionales.
Mais au moment où j'ai été arrêté en 1980, quand j'étais étudiant à l'université d'Alep, l'avenir envisagé autrefois par mes parents a commencé à s'évanouir. Cinq ans plus tard, un autre de leurs fils a été arrêté, suivi d'un troisième six mois après. Notre mère est décédée d'un cancer alors que nous étions tous les trois en prison, ce qui n'était pas vraiment exceptionnel pour des Syriens à l'époque. Nous avons fait partie des nombreuses personnes de l'ensemble du spectre politique et idéologique à avoir été arrêtées et torturées pour avoir osé nous opposer au régime d'Assad. Les Syriens ont subi une répression extrême, avec des personnes privées du droit de se réunir ou même de discuter des problèmes publiquement et le pays a été réduit à un désert politique.
Je ne suis pas sorti de prison avant 1996, à mes 35 ans. Quand je suis alors retourné à Raqqa, après 16 ans derrière les barreaux, j'ai été frappé par ce que le régime d'Assad - au pouvoir depuis 26 ans à l'époque - avait fait à ma ville. Il n'y avait aucune trace de vie politique, pas de débat public, pas de jeunes gens qui parlaient des livres qu'ils lisaient ni des films qu'ils regardaient. Avant mon arrestation, Raqqa avait trois cinémas. Au moment de ma libération, il n'y en avait qu'un seul, surtout utilisé pour les mariages.
Le culte d'Hafez avait alors remplacé le libre arbitre des Syriens. Les images du Président Assad père étaient omniprésentes ; parmi les premiers monuments à m'accueillir à ma libération figurait une norme statue du président. Les murs étaient couverts de citations creuses de l'insipide discours « du maître de la nation. »
Raqqa connut alors un déclin rapide et par la suite le désespoir de la ville allait s'intensifier au cours de la décennie suivante. En 2007, même Abdullah Dardari, Vice-Premier ministre chargé des affaires économiques et architecte en chef des réformes économiques de la Syrie (qui ont été suspendues par la guerre civile de 2011), a décrit Raqqa comme ville oubliée depuis longtemps. L'arrivée de l'EI n'a fait qu'accélérer la colonisation de mon éphémère métropole.
Malheureusement même avec la disparition de l'EI, le sentiment de siège demeure. Les forces de l'Occident et leur mandataire, la milice PYD, dont la véritable loyauté va à ses dirigeants en Turquie, contrôlent à présent Raqqa. L'une des premières choses que nos nouveaux libérateurs/occupants du PYD ont fait après avoir déclaré la victoire a été d'afficher leur propre identité étrangère en installant un immense portrait du leader emprisonné du PKK, Abdullah Ocalan. Pas un seul symbole syrien n'a été offert en tandem. Pire, après une opération militaire qui a détruit 90 % de la ville et qui a tué quelques 1 800 habitants, les nouveaux dirigeants de la ville n'ont même pas commencé à retirer les corps ensevelis sous les décombres. Au lieu de cela, les résidents de longue date ont été empêchés de retourner dans leurs foyers.
Pour ceux d'entre nous qui avons bonne mémoire, il est impossible de ne pas faire des comparaisons avec nos anciens dirigeants - le régime d'Assad et l'EI. (L'organisation fasciste que les médias occidentaux appelle l'EI - un nom qui lui confère des références islamiques - est plus susceptible d'être appelée Daesh dans le monde islamique, un nom inventé par mon frère Khaled, qui était en prison avec moi dans les années 1980.)
Ce qui est différent cette fois-ci est la marche vers les conflits ethniques. Les précédentes victimes de la ville en sont également les dernières victimes. La population exploitée, appauvrie, sous-représentée, méprisée et déshumanisée vit dans des conditions encore pires et se trouve plus marginalisée que jamais. Les habitants sont considérés comme des tribus, selon le modèle colonial moderne.
La « libération » de Raqqa n'est pas la nôtre. La population est plus aliénée que jamais. Nos luttes passées pour la liberté et pour la justice sont ignorées. Les personnes qui se sont battues contre l'EI et que l'on a fait disparaître entre ses mains (notamment mon frère Feras, enlevé en juillet 2013), sont toujours portées disparues. Et l'EI a servi de monstre idéal pour de nombreux occupants colonialistes désireux d'apparaître moins infâmes qu'ils ne le sont.