Chybné měření rozvoje
BERMUDA – Nový systém kontroly, který si klade za cíl hodnotit země podle rozvojového pokroku, nám říká jen málo o tom, jak se nám daří v největších výzvách lidstva. Namísto toho to zdůrazňuje nedostatky nekoncentrované rozvojové agendy dneška.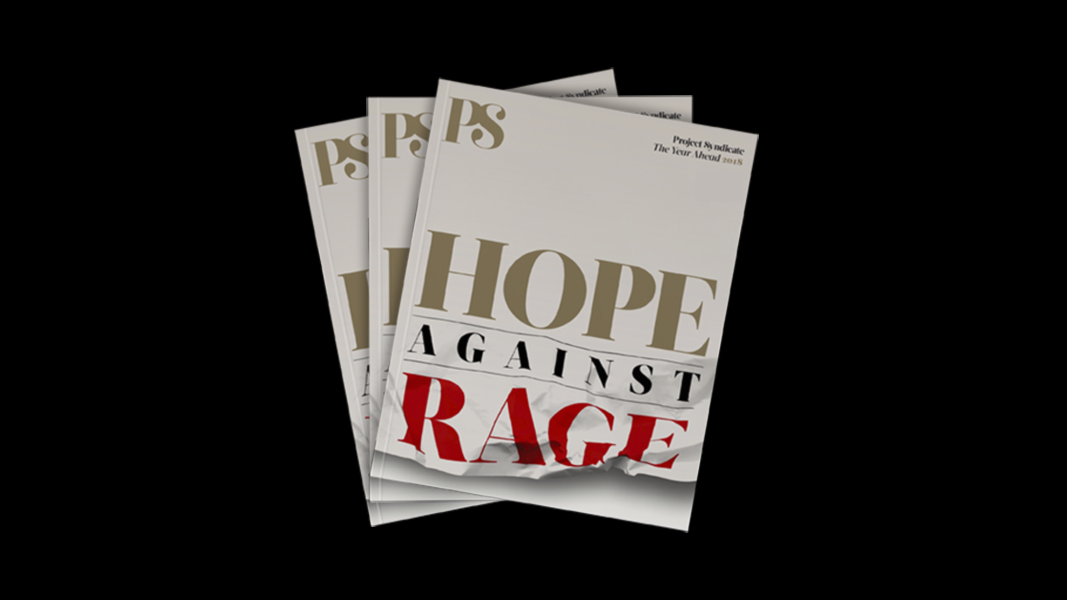 The Year Ahead 2018
The world's leading thinkers and policymakers examine what's come apart in the past year, and anticipate what will define the year ahead.
Hlavní nová zpráva, zpracovaná Jeffrey D. Sachsem a vydaná Udržitelnou sítí rozvojových řešení OSN a německým Bertelsmann Stiftung, poskytuje barevné ukazatele, které demonstrují, jak si každá země vede v otázce implementace Udržitelných rozvojových cílů (SDGs) – obrovsky důležité agendy, která nahradila velice efektivní Rozvojové cíle tisíciletí (MDGs) před 18 měsíci. Zelená ukazuje úspěch napříč všemi indikátory cíle; žlutá, oranžová a červená ukazují narůstající odstup od dosažení cíle.
Mohly by se od hodnocení očekávat, že odhalí, jak dobře alokují bohaté země svou rozvojovou pomoc, a jak úspěšně chudší země utrácejí své vlastní finance, aby zajistily, že bude mít více lidí přístup ke vzdělání, zdravotní péči, potravinám a bezpečnějšímu, čistšímu životnímu prostředí – zásadní výzvy této planety.
Index namísto toho ukazuje, že Kambodža – kde žije více než 20% populace s méně než 1,9 dolaru na den – dostává zelenou a poráží tak oranžové Španělsko v SDG 1: "Ukončit chudobu všude a ve všech formách." V otázce vládní efektivity zpráva tvrdí, že Itálie je na tom hůře než všechny země kromě Venezuely – mnohem hůře než Burundi, nebo dokonce Sýrie – v hodnocení, které vede Singapur a, překvapivě, Rwanda.
Spojené státy získaly překvapivé množství červených a žlutých, s celkovým umístěním na 42. místě ze 157 zemí celkově. USA vlastně nezískaly ani jednu zelenou za kterýkoliv ze 17 SDGs, a tuto pochybnou čest sdílí pouze s Řeckem, Itálií, Lotyšskem, Španělskem a Tureckem, v rámci zemí OECD. (V kontrastu s tím získal válkou zmítaný Jemen zelenou za "Klimatickou akci" a "Partnerství pro cíle.")
Strefovat se do Ameriky je populární a jednoduché. Američtí daňoví poplatníci však dávají téměř čtvrtinu všech peněz, které bohaté země investují na přímou rozvojovou pomoc. Zpráva, která dává světově největšímu dárci nejnižší možné hodnocení za " Partnerství pro cíle," může mít nějaké skryté problémy. (Myanmar, Uzbekistán a Saudská Arábie v této kategorie dostaly všechny zelenou.)
Za zvláštnostmi zprávy je větší problém: dnešní rozvojová agenda se snaží být vším pro všechny. MDGs fungovaly, protože jich bylo početně málo a byly jasně zaměřené. SDGs tvoří neuvěřitelných 169 cílů, což znamená, že zaměření tu není žádné.
USA získala ne až tak hvězdnou žlutou za SDG 3, který pokrývá zdraví blahobyt. Délka života je v USA relativně vysoká a novorozenecké a mateřské hodnoty úmrtnosti jsou relativně nízké. Ukazuje se, že celkové skóre je zde sníženo díky slabé známce za vysoký počet úmrtí při dopravních nehodách. Ale spojování automobilových nehod s novorozeneckou úmrtností a HIV prevalencí pouze zpomaluje globální rozvojovou agendu.
A Austrálie dostala červenou u SDG "Ukončeme hlad," ne kvůli zásadnímu hladovění nebo nedostatku mikronutrientů, ale protože má příliš vysokou hladinu obezity a její rozsáhlé zemědělství má nižší výnosy.
Obezita a efektivita zemědělství jsou v bohatých zemích jistě zásadní. Ale ve snaze se ujistit se, že jak rozvíjející se, tak rozvinuté země mají své problémy k řešení, ztrácíme ponětí o tom, na čem opravdu záleží: Nějakých 795 milionů lidí na světě nemá dostatek jídla, aby mohli vést zdraví, aktivní život. To je zhruba jeden z devíti lidí na světě. Drtivá většina žije v rozvojových zemích, kde je 12,9% populace podvyživeno.
Vyřešení nedostatku mikronutrientů bylo jedním z 19 konkrétních cílů identifikovaných panelem nositelů Nobelovy ceny za ekonomii, kteří studovali cíle SDG pro Copenhagen Consensus, think tank který řídím, a pojmenovali tak nejefektivnější způsob, jak pomoci lidem, ochránit planetu a zlepšit prosperitu. Cíle, jako je dosažení univerzálního přístupu k antikoncepci a rodinnému plánování, ukončení tuberkulózy do roku 2030, volnější globální obchod, ukončení dotací na fosilní paliva, a ochrana korálových útesů by pomohly životnímu prostředí a zlepšily životy miliardám lidí.
Analýzy ukázaly, že zaměření na top 19 cílů panelu by mělo zhruba čtyřikrát větší efekt z hlediska přínosu v oblasti životních podmínek, než by měla snaha rozdělit finance mezi všech 169 cílů. Vlády se namísto toho dřou s celým počtem SDGs. Jak přiznává SDG index, "zdá se, že země s obtížemi implementují kompletní spektrum" indikátorů.
Samotné země nyní uplatňují prioritizaci, ve které selhalo OSN. Nemohou najednou dosáhnout všech 169 cílů, proto se soustředí pouze na některé z nich. Rizikem zde je, že jejich výběr nebude odpovídat těm cílům, které mohou učinit nejvíce dobra za každý vynaložený dolar, libru, rupii či peso, nýbrž že půjde o ty cíle, které mají největší mediální přitažlivost, pozornost NGO či korporátní zájmy.
Musíme vrátit rozvojovou agendu k jejím základním tématům a soustředit se na ty oblasti, kde každý utracený dolar může pro lidskost udělat nejvíce. Jedině tak nám může nám systém kontroly pomoci maximalizovat rozvojový pokrok.