Los errores de medición del desarrollo
BERMUDA – Se ha creado un nuevo tablero que pretende calificar el grado de avance de los países en los objetivos para el desarrollo, pero poco nos dice sobre los grandes retos de la humanidad. En su lugar, pone en evidencia las insuficiencias de la desenfocada agenda global que hoy se sigue para el desarrollo.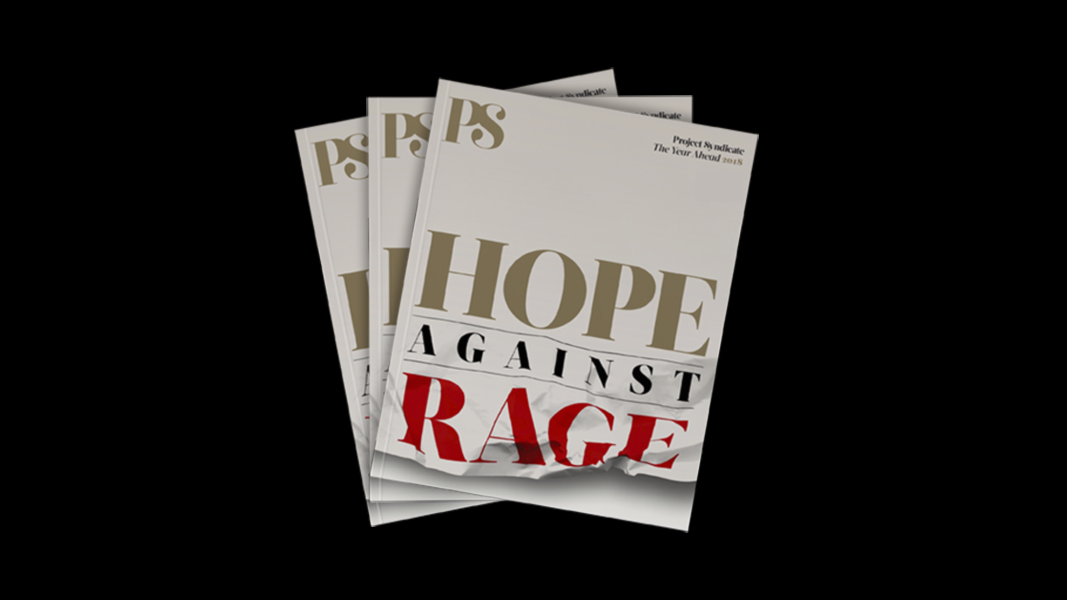 The Year Ahead 2018
The world's leading thinkers and policymakers examine what's come apart in the past year, and anticipate what will define the year ahead.
El nuevo e importante informe, supervisado por Jeffrey D. Sachs y publicado por la Red de Soluciones Sostenibles de las Naciones Unidas y la Bertelsmann Stiftung de Alemania, grafica en colores el avance de los países en su implementación de los Objetivos de Desarrollo Sostenible (ODS), la importante agenda que sucedió a los muy eficaces Objetivos de Desarrollo del Milenio (ODM) hace 18 meses. El verde indica que todos los indicadores de un objetivo se han logrado satisfactoriamente, mientras que respectivamente el amarillo, el naranja y el rojo apuntan a distancias crecientes para alcanzarlo.
Se podría esperar que la calificación revelara cuán bien los países ricos asignan su ayuda para el desarrollo y cómo los países con menos recursos destinan sus fondos propios para asegurar que más gente tenga acceso a educación, atención médica, seguridad alimentaria y un ambiente seguro y limpio, es decir, los retos fundamentales para el desarrollo del planeta.
En lugar de ello, el índice nos muestra que Camboya (donde más del 20% de la población vive con menos de $1,90 al día) obtiene un verde, superando a una España naranja, en la implementación del ODS 1: "Acabar con la pobreza en todas sus formas en todo el planeta". En cuanto a eficiencia gubernamental, el informe afirma que Italia lo está haciendo peor que todos los países, excepto Venezuela (tiene una calificación más baja que Burundi o incluso Siria) en una lista encabezada por Singapur y, lo que es más sorprendente, Ruanda.
Estados Unidos alcanza una sorprendente cantidad de rojos y amarillos, y sale en el número 42 del total de 157 países. De hecho, no logra verde en ninguno de los 17 ODS y comparte este dudoso honor con Grecia, Italia, Letonia, México, España y Turquía, entre otras naciones de las OCDE. (En contraste, Yemen, país asolado por la guerra, obtiene verde tanto para "Acción climática" como "Colaboración para el logro de los objetivos".)
Es popular y fácil atacar a Estados Unidos, pero los contribuyentes de ese país representan casi un cuarto de todo el dinero destinado a la ayuda directa para el desarrollo. Pareciera que un informe que da al mayor donante global la clasificación más baja posible para "Colaboración para el logro de los objetivos" tiene algunos problemas de fondo. (Myanmar, Uzbekistán y Arabia Saudita comparten marcas verdes en esta categoría.)
Tras todo esto hay un problema mayor: la agenda actual para el desarrollo está tratando de serlo todo para todos. Los ODM funcionaron porque eran pocos y muy específicos, mientras que los ODS abarcan 169 metas, lo cual resulta preocupante por su dispersión.
Estados Unidos obtiene un poco destacado amarillo para el ODS 3, que cubre la sanidad y el bienestar. ¿Por qué? La expectativa de vida en EE.UU. es relativamente alta y la mortalidad neonatal y maternal relativamente baja, pero resulta que su puntuación general cae por su alto número de muertes en accidentes de tráfico. Sin embargo, mezclar accidentes automovilísticos en Ohio con mortalidad neonatal y prevalencia del VIH no hace más que enturbiar la agenda para el desarrollo internacional.
Y Australia recibe un rojo en el ODS "Acabar con el hambre", no debido a altos niveles de inanición ni deficiencias de micronutrientes, sino a sus altos índices de obesidad y los menores rendimientos de su agricultura extensiva.
No hay duda de que la obesidad y la eficiencia agrícola en los países ricos son importantes. Pero al intentar que tanto los países desarrollados como en desarrollo tengan problemas que solucionar, perdemos de vista de lo que realmente importa: unas 795 millones de personas en el mundo no comen lo suficiente como para tener una vida activa y saludable. Eso es cerca de uno de cada nueve habitantes de la Tierra, la vasta mayoría en países en desarrollo, donde un 12,9% de la población está desnutrida.
Solucionar las deficiencias de micronutrientes fue uno de los 19 objetivos específicos identificados por un panel de economistas premiados con el Nobel que estudiaron las maneras más eficaces en función de los costes para ayudar a la gente, proteger el planeta e impulsar la prosperidad. Objetivos como el logro del acceso universal a los anticonceptivos y la planificación familiar, acabar con la tuberculosis para 2030, un comercio global más libre, poner fin a los subsidios a los combustibles fósiles y proteger los arrecifes de coral ayudarían a mejorar el medio ambiente y miles de millones de vidas.
Los análisis demostraron que centrarse en los 19 objetivos principales lograría cerca de cuatro veces más en términos de bienestar que tratar de distribuir fondos entre los 169 objetivos. En su lugar, los gobiernos están haciendo frente a esta enorme cantidad de metas. Como admite el índice de ODS, "los países parecen verse en dificultades para implementar toda la gama" de indicadores.
Hoy los países mismos están haciendo la priorización que la ONU no pudo hacer. Es imposible que logren los 169 objetivos de una sola vez, por lo que se centran en solo algunos de ellos. El peligro real es que no sean los objetivos para los que se podría lograr el mayor bien por dólar, libra, rupia o peso, sino los que tengan el mayor atractivo para los medios, atención de las ONG o interés de las grandes empresas.
Necesitamos llevar la agenda para el desarrollo a sus temas más básicos y centrarnos en las áreas donde cada dólar gastado pueda lograr lo mejor para la humanidad. Solo así un tablero de puntuación nos ayudará a lograr el máximo avance en estos temas.
Traducido del inglés por David Meléndez Tormen