La Russie est-elle la nouvelle puissance hégémonique au Moyen-Orient ?
TEL AVIV – L'effondrement de l'URSS il y a trente ans a été synonyme d'écroulement d'une présence soviétique autrefois très importante au Moyen-Orient. Or, les États-Unis se retirant aujourd'hui de la région, la Russie se hâte d'y rétablir une influence comparable à celle de l'Union soviétique, à travers une démarche alliant force militaire, contrats d'armement, partenariats stratégiques, et déploiement d'une puissance douce. La réussite de la Russie sur cette voie est toutefois largement surestimée.
La percée opérée par la Russie sur le plan de la puissance douce est certes impressionnante. Dès 2012, le président Vladimir Poutine a souligné la nécessité d'étendre la « présence culturelle et universitaire de la Russie à travers le monde, en particulier dans les pays dont une part substantielle de la population parle ou comprend la langue russe ». Lors d'une récente conférence organisée à Moscou, Poutine a clairement fait savoir qu'Israël figurait notamment sur cette liste.
Dans le cadre de cet effort, la Russie a créé une agence fédérale de la diaspora, la Rossotrudnichestvo, qui a ouvert plusieurs centres scientifiques et culturels en Égypte, en Jordanie, au Liban, au Maroc, en Syrie et en Tunisie. Moscou a par ailleurs développé la division arabe de RT, chaine d'actualité télévisée internationale financée par l'État. Avec 6,3 millions de téléspectateurs dans six pays arabophones – Égypte, Irak, Jordanie, Maroc, Arabie saoudite et Émirats arabes unis – RT Arabic compte désormais parmi les plus grandes chaînes de télévision au Moyen-Orient.
Dans sa démarche de comblement du vide créé par le retrait des États-Unis hors de la région, la Russie cherche à se distinguer d'une puissance hégémonique américaine de longue date au Moyen-Orient, en se présentant non pas comme une puissance impérialiste, mais comme une puissance arbitre du progrès culturel. « L'exportation de l'éducation et de la culture contribuera à promouvoir les biens, les services et les idées de la Russie », a déclaré Poutine en 2012, ce que « les armes et l'imposition de régimes politiques ne permettront jamais ».
Ce message a eu un impact. L'an dernier, seuls 35 % des jeunes Arabes (18-24 ans) disaient considérer les États-Unis comme un allié, contre 63 % deux ans auparavant. Si la Russie n'a pas encore surpassé l'Amérique sur ce plan, 20 % des répondants ont qualifié le régime de Moscou comme leur « meilleur ami » en dehors du Moyen-Orient et de l'Afrique du Nord.
Il faut toutefois s'attendre à ce que la Russie déçoive ses sympathisants au Moyen-Orient, notamment dans son rôle de négociateur de paix dans la région. Après l'échec des négociations de paix menées par l'Amérique avec les talibans afghans – et près de 30 ans après la fin d'une occupation soviétique longue d'une décennie dans le pays – le Kremlin est entré en jeu pour arbitrer les discussions entre les talibans et les représentants d'autres groupes afghans.
Subscribe now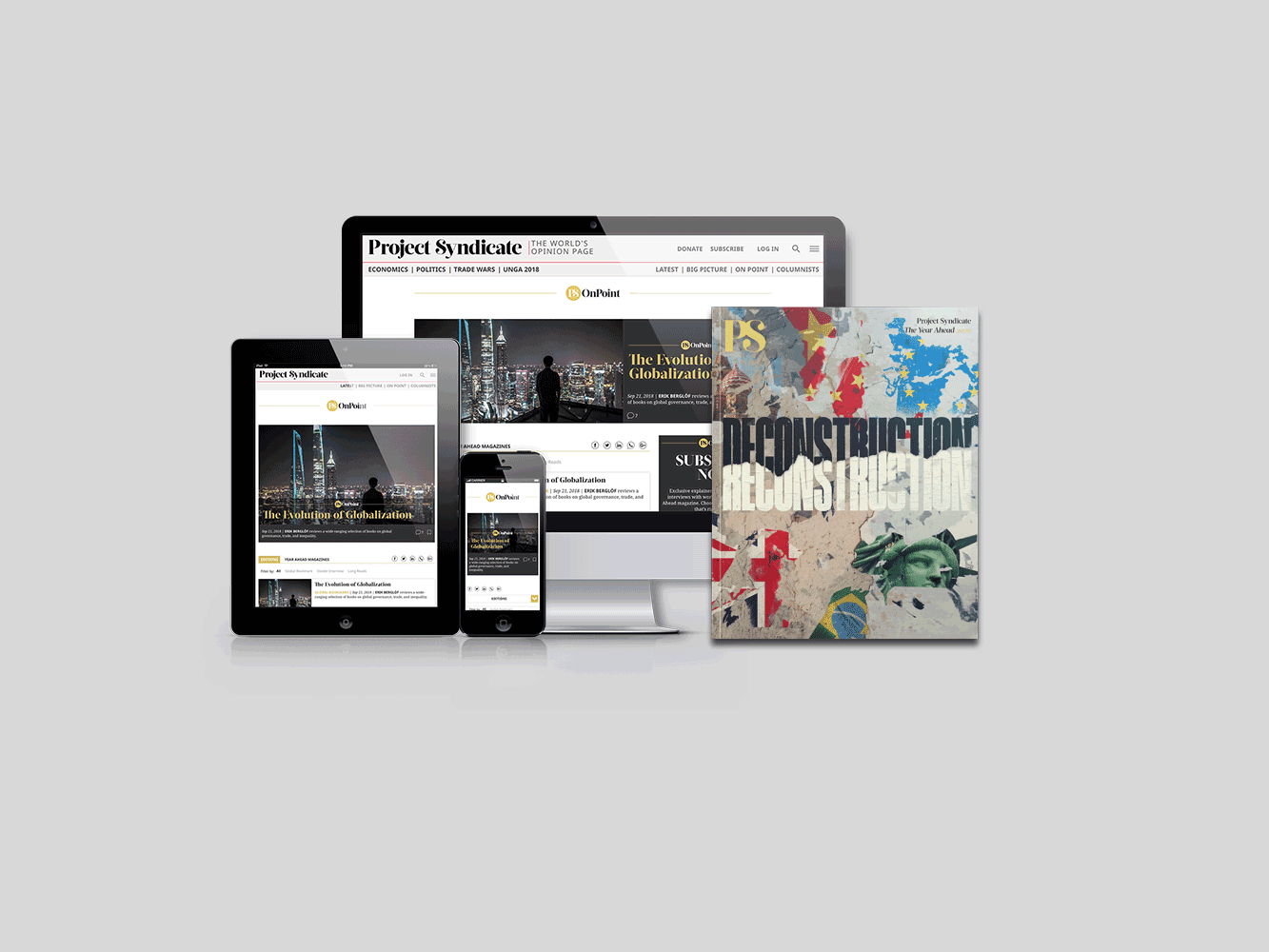 Subscribe now
Subscribe today and get unlimited access to OnPoint, the Big Picture, the PS archive of more than 14,000 commentaries, and our annual magazine, for less than $2 a week.
Or, le Moyen-Orient – région aux multiples conflits liés à des facteurs religieux, ethniques, politiques, historiques et stratégiques – a pour ainsi dire épuisé les possibilités d'engagement de puissances étrangères. Il y a peu de raisons de croire que la Russie, qui n'a jamais été particulièrement connue pour sa propension à bâtir la paix sur le long terme, sera capable d'arbitrer, et encore moins d'adopter, des accords de paix durables.
Les faiblesses diplomatiques de la Russie se trouvent particulièrement illustrées en Syrie. Son recours à la force lui a permis de remporter la guerre civile au profit de la dictature du président Bachar el-Assad, démontrant combien le déploiement stratégique d'une puissance militaire sans bornes – songez à la destruction pure et simple d'Alep – peut véritablement changer la donne.
Depuis, la Russie s'enlise néanmoins dans les rivalités locales entre la Syrie et la Turquie, l'Arabie saoudite et l'Iran, les Turcs et les Kurdes, ainsi qu'entre Israël et l'Iran. Bien que sa politique de neutralité permette à la Russie de maintenir le dialogue avec les différents camps, elle ne permettra pas d'établir un nouvel ordre régional.
La Syrie est aujourd'hui le seul État client de la Russie au Moyen-Orient. Or, même en Syrie, Moscou échoue à capitaliser sur sa position, notamment en raison de sanctions occidentales persistantes. La Russie s'inscrit par ailleurs en désaccord avec l'Iran, son partenaire en Syrie, sur la question des objectifs stratégiques des deux camps dans le pays. Le régime de Moscou aspire à une Syrie stable au sein de laquelle il pourrait consolider sa présence, dans le cadre d'une plus large stratégie d'inversion de sa défaite pendant la guerre froide. Or, le fait que l'Iran utilise la Syrie comme l'arène de son conflit avec Israël vient contrarier cet objectif.
Pour le reste, la Russie trouve en face d'elle des États pour ainsi dire pivots, disposés à travailler avec la puissance qui leur proposera le meilleur accord. Prenons l'exemple de l'Égypte, qui est devenue un acheteur majeur d'armes russes ainsi qu'un allié stratégique en Lybie, où les deux pays soutiennent l'Armée nationale libyenne du général Khalifa Haftar, au mépris du gouvernement internationalement reconnu de Tripoli. Or, loin de considérer la Russie comme un allié majeur, le président égyptien Abdel Fattah Al-Sissi tire parti de cette relation pour renforcer sa position vis-à-vis de l'influence américaine.
L'Arabie saoudite doit pour sa part coordonner ses activités pétrolières avec la Russie, afin de faire face à l'augmentation de la production énergétique des États-Unis, et a sans doute été troublée par la trahison du président américain Donald Trump à l'endroit des Kurdes de Syrie qui, à l'instar des Saoudiens, avaient été de loyaux alliés de l'Amérique. L'idée selon laquelle l'Arabie saoudite pourrait tourner le dos aux États-Unis est pour autant excentrique. Illustrant la valeur que revêt le Royaume dans l'engagement américain au sein de la région, Washington a accepté de financer le déploiement d'un contingent américain après son retrait du nord de la Syrie, afin d'aider Riyad à maintenir l'Iran à distance.
De même, Israël n'a d'autre choix que de se coordonner avec la Russie en Syrie, où le régime israélien a frappé des installations militaires iraniennes. Israël n'a pour autant aucun intérêt à abandonner sa relation privilégiée avec les États-Unis, et n'est tout simplement pas en capacité de la faire.
Quant à la Turquie, son chef de l'industrie de la Défense, Ismail Demir, a récemment déclaré que le pays entretenait des « relations d'alliance » à la fois avec la Russie et les États-Unis. La vérité, c'est que le régime d'Ankara ne sacrifiera pas son appartenance à l'ONU, quel que soit le nombre de missiles S-400 qu'il achète à la Russie.
Si les États-Unis se retirent militairement du Moyen-Orient, ils n'entendent pas totalement quitter la région. L'Amérique maintient en effet une présence armée massive dans le Golfe, et sait pouvoir compter sur un long passé d'impérialisme culturel populaire, avec lequel l'offensive russe naissante version soft power ne peut tout simplement pas rivaliser.
La Russie sera peut-être en mesure d'exploiter pendant un certain temps son influence dans la région. Pour autant, avec une économie équivalente en taille à celle de la Corée du Sud, et des capacités militaires sans commune mesure avec celles de l'Amérique, le régime Moscou manque des outils nécessaires au statut de puissance hégémonique incontestée. Dès lors que les États-Unis décideront de reprendre le flambeau de la démocratie et de la paix, la Russie ne fera pas le poids.
Traduit de l'anglais par Martin Morel