Ist Russland der neue Hegemon im Nahen Osten?
TEL AVIV – Der Zusammenbruch der Sowjetunion vor drei Jahrzehnten bedeutete auch den Niedergang ihrer einst eindrucksvollen Präsenz im Nahen Osten. Da sich die USA jedoch aus der Region zurückziehen, drängt Russland nun darauf, dort mithilfe einer Kombination aus militärischer Gewalt, Waffengeschäften, strategischen Partnerschaften und dem Einsatz von Soft Power die alte Position der Sowjetunion wieder einzunehmen. Der russische Erfolg wird jedoch deutlich überschätzt.
Dabei ist Russlands Vorstoß im Bereich Soft Power durchaus beeindruckend. Schon im Jahr 2012 betonte Präsident Wladimir Putin die Notwendigkeit eines Ausbaus der "weltweiten Präsenz Russlands, insbesondere in jenen Ländern, in denen ein erheblicher Teil der Bevölkerung Russisch spricht oder versteht." Auf einer Konferenz in Moskau stellte Putin kürzlich klar, dass vor allem Israel auf dieser Liste steht.  
Als Teil dieser Bestrebungen gründete Russland eine föderale Agentur für Auslandskontakte namens Rossotrudnitschestwo, die in Ägypten, Jordanien, im Libanon, Marokko, Syrien und Tunesien Zentren für Wissenschaft und Kultur eröffnete. Außerdem wurde der arabische Dienst des staatlich finanzierten internationalen Fernsehnachrichtensenders RT erweitert. Mit monatlich 6,3 Millionen Sehern in sechs arabischsprachigen Ländern -  Ägypten, Irak, Jordanien, Marokko, Saudi-Arabien und den Vereinigten Arabischen Emiraten – gehört RT Arabic mittlerweile zu den führenden Nachrichtennetzwerken im Nahen Osten.  
Im Rahmen seiner Bemühungen, das durch den Rückzug der USA aus der Region entstandene Vakuum zu füllen, versucht sich Russland vom langjährigen Hegemon des Nahen Ostens abzuheben, indem es sich nicht als imperiale Macht, sondern als Vermittler des kulturellen Fortschritts etabliert. "Der Export von Bildung und Kultur wird dabei helfen, russische Waren, Dienstleistungen und Ideen zu fördern," erklärte Putin 2012. "Mit Waffen und erzwungenen politischen Regimen wird das nicht zu erreichen sein." 
Diese Botschaft verfehlte ihre Wirkung nicht. Im letzten Jahr betrachteten nur 35 Prozent der jungen Araber (zwischen 18 und 24 Jahren) die USA als Verbündete, während dieser Wert zwei Jahre zuvor noch bei 63 Prozent lag. Obwohl Russland die USA in dieser Hinsicht nicht überholt hat, gaben 20 Prozent der Befragten an, Russland sei ihr "bester Freund" außerhalb des Nahen Ostens und Nordafrikas.
Allerdings wird Russland seine Fans im Nahen Osten wohl enttäuschen, nicht zuletzt in seiner Rolle als regionaler Friedensvermittler. Nach dem Scheitern der amerikanischen Friedensverhandlungen mit den afghanischen Taliban – und beinahe 30 Jahre nach dem Ende der jahrzehntelangen sowjetischen Besetzung des Landes - sprang der Kreml ein, um bei den Gesprächen zwischen den Taliban und Vertretern anderer afghanischer Gruppen zu vermitteln.
Subscribe now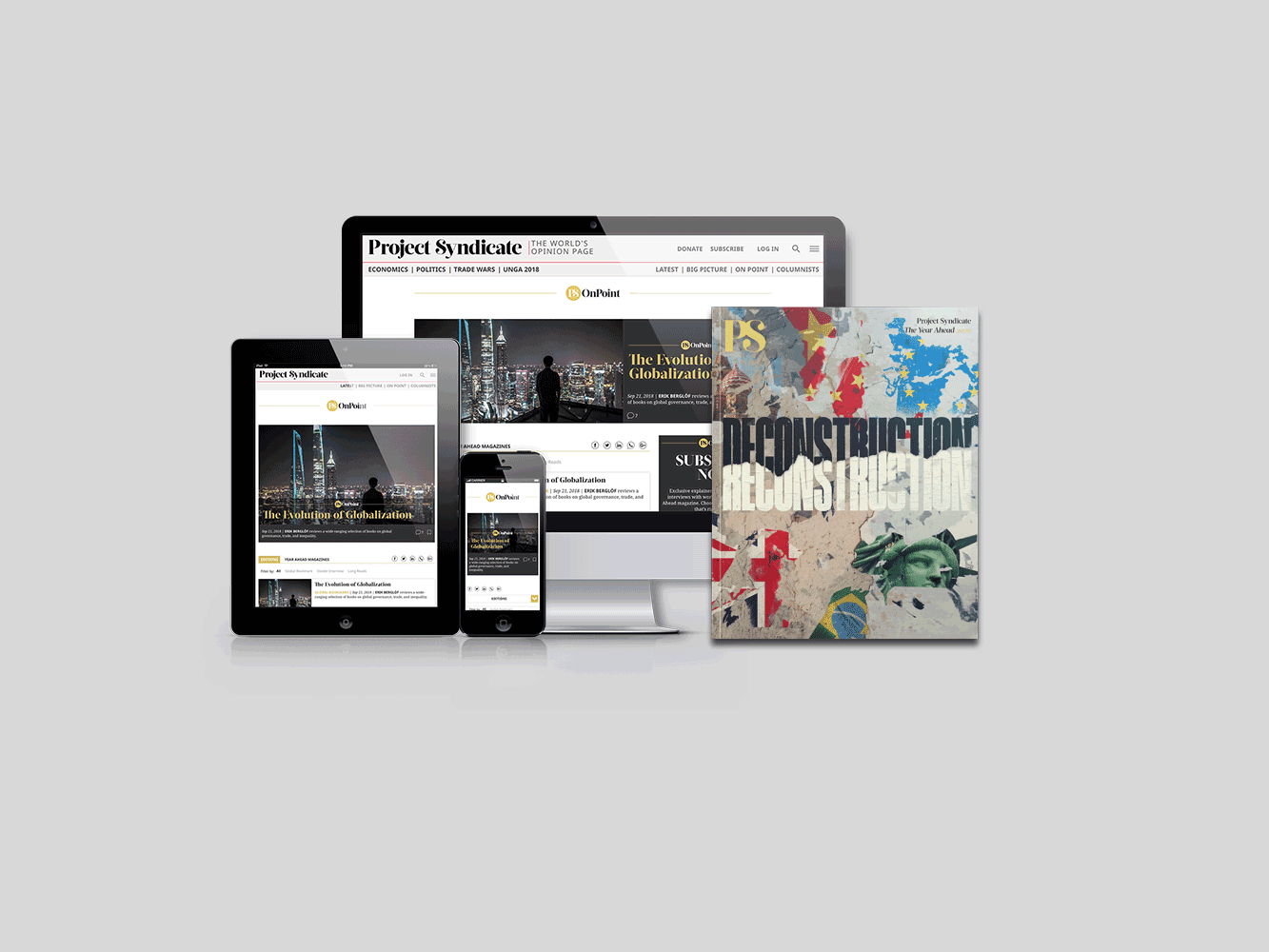 Subscribe now
Subscribe today and get unlimited access to OnPoint, the Big Picture, the PS archive of more than 14,000 commentaries, and our annual magazine, for less than $2 a week.
Allerdings hat der Nahe Osten – eine Region vielfältiger Konflikte aufgrund religiöser, ethnischer, politischer, historischer und strategischer Faktoren – das Engagement ausländischer Akteure immer wieder zermürbt. Es besteht wenig Grund zur Annahme, dass Russland - das noch nie besondere Tendenzen zu langfristiger Friedenskonsolidierung an den Tag legte - in der Lage sein wird zu vermitteln, geschweige denn für dauerhafte Friedensabkommen zu sorgen.
Russlands diplomatische Schwächen treten in Syrien deutlich hervor. Mit dem Einsatz von Hard Power gelang es, den Bürgerkrieg zugunsten der Diktatur von Präsident Baschar al-Assad zu entscheiden und es zeigte sich, wie der strategische Einsatz uneingeschränkter Militärgewalt – man denke an die völlige Zerstörung Aleppos – alles zu ändern vermag.    
Seitdem ist Russland jedoch in lokale Rivalitäten zwischen Syrien und der Türkei, Saudi-Arabien und dem Iran, der Türkei und den Kurden sowie zwischen Israel und dem Iran verstrickt. Obwohl es Russland durch eine Politik der Neutralität gelang, den Dialog mit verschiedenen Seiten aufrechtzuerhalten, wird man damit keine neue regionale Ordnung schaffen können.
Derzeit ist Syrien Russlands einziger Klient im Nahen Osten. Doch nicht zuletzt aufgrund der anhaltenden Sanktionen des Westens konnte Russland nicht einmal in Syrien Kapital aus seiner Position schlagen. Darüber hinaus sind sich Russland und sein Partner in Syrien, der Iran, hinsichtlich ihrer jeweiligen strategischen Ziele in Syrien uneinig. Russland möchte ein stabiles Syrien, wo es im Rahmen der übergeordneten russischen Strategie zur Umkehrung der Niederlage im Kalten Krieg Fuß fassen kann. Die Tatsache, dass der Iran Syrien als Arena zur Austragung seines Konflikts mit Israel nutzt, untergräbt dieses Ziel.
Im Übrigen ist Russland mit Ländern konfrontiert, bei denen es sich im Wesentlichen um so etwas wie Swing States handelt, die bereit sind mit der Macht zu kooperieren, die ihnen das beste Angebot macht. Man denke an Ägypten, das zu einem wichtigen Abnehmer russischer Waffen und zu einem strategischen Verbündeten in Libyen geworden ist, wo beide Länder unter Missachtung der international anerkannten Regierung in Tripolis die Libysche Nationalarmee unter Chalifa Haftar unterstützen. Doch Ägyptens Präsident Abdel Fattah al-Sisi ist weit davon entfernt, Russland als obersten Verbündeten zu etablieren. Er nutzt dieses Verhältnis vielmehr, um seine Position gegenüber dem Einfluss der USA zu stärken.  
Saudi-Arabien muss seine Öl-Aktivitäten mit Russland abstimmen, um dem Anstieg der Energieproduktion in den USA Rechnung zu tragen. Und zweifellos war man aufgrund des Verrats von US-Präsident Donald Trump an den Kurden in Syrien beunruhigt - waren diese doch - wie die Saudis – loyale amerikanische Verbündete. Doch die Vorstellung, dass Saudi-Arabien den USA den Rücken kehren würde, ist abwegig. Unter Hinweis auf den Wert, den das Königreich dem Engagement der USA in der Region beimisst, stimmte Saudi-Arabien nach Amerikas Rückzug aus Nordsyrien zu, die Entsendung eines US-Kontingents zu finanzieren, um den Iran in Schach zu halten.
Auch Israel hat keine andere Wahl, als sich mit Russland in Syrien abzustimmen, wo es iranische Militäreinrichtungen angegriffen hat. Allerdings hat man keinen Anreiz oder auch keine Möglichkeit, seine einzigartige Beziehung mit den USA aufzugeben.  
Im Hinblick auf die Türkei erklärte der oberste Vertreter der türkischen Verteidigungsindustrie, Ismail Demir, kürzlich, dass sein Land sowohl mit Russland als auch mit den USA "alliierte Beziehungen" pflege. In Wahrheit allerdings wird die Türkei ihre Nato-Mitgliedschaft nicht opfern, egal wie viele russische S-400-Raketen sie auch kauft.
Die USA mögen sich militärisch aus dem Nahen Osten vielleicht zurückziehen, aber sie haben die Region nicht verlassen. Amerika verfügt über eine massive bewaffnete Präsenz am Golf und profitiert von einer langen Geschichte des populären Kulturimperialismus, mit der die beginnende russische Soft-Power-Offensive einfach nicht mithalten kann.
Russland mag in der Lage sein, seinen Einfluss für unbestimmte Zeit hervorzukehren. Doch angesichts einer Volkswirtschaft von der Größe Südkoreas und militärischer Kapazitäten, die mit denen der USA nicht mithalten können, fehlt es an den erforderlichen Instrumenten, um als unangefochtener Hegemon aufzutreten. Wenn die USA beschließen, ihre Führungsrolle in den Bereichen Demokratie und Frieden wieder einzunehmen, wird ihnen Russland nicht das Wasser reichen  können.
Aus dem Englischen von Helga Klinger-Groier