Reinventando o Banco Mundial
MADRID - O comunicado de Robert Zoellick de que não se vai recandidatar a Presidente do Banco Mundial centrou as atenções na questão da continuidade da tradição de haver um norte-americano na presidência. Mas, apesar de ser uma questão legítima, trata-se apenas de um aspecto menor do debate necessário sobre o papel do Banco Mundial no século XXI.
Durante os seus 67 anos de existência, o Banco ultrapassou o seu conceito original com a criação de um tribunal arbitral e três instituições financeiras especializadas: uma para o sector privado, Sociedade Financeira Internacional (SFI), outra que garante seguros contra riscos políticos, a Agência Multilateral de Garantia dos Investimentos (MIGA) e a Associação Internacional de Desenvolvimento (AID), que financia os países mais pobres. O Banco Mundial tornou-se no Grupo do Banco Mundial, embora o seu pilar de fundação, o Banco Internacional para a Reconstrução e Desenvolvimento (BIRD), permaneça no seu centro. E esse é o problema.
O BIRD foi concebido em 1944, em Bretton Woods, como um instrumento através do qual os activos físicos de um mundo devastado pela guerra seriam reconstruidos, o enfoque do BIRD estava na reconstrução, ficando o desenvolvimento para reflexão posterior, com os primeiros empréstimos dirigidos exclusivamente à Europa. O foco de desenvolvimento do Banco surgiu quando a tarefa de reconstrução diminuiu e o seu âmbito e amplitude actuais foram consolidados sob a presidência de Robert McNamara, de 1968 a 1981.
Com a descolonização a impulsionar um "baby boom" de países independentes na década de 1950 e 1960, McNamara reinventou o Banco Mundial como uma pedra basilar do modelo económico do mundo livre e das relações internacionais. A União Soviética, embora signatária do Acordo de Bretton Woods, nunca aderiu ao Banco. Somente em 1992 a Federação Russa se tornou membro, juntamente com outras 13 ex-repúblicas soviéticas.
Em finais de 1990, o Banco alcançou uma adesão quase universal e, confrontado com o desaparecimento do comunismo, iniciou um intenso processo de autorreflexão, que abriu caminho para novos campos interessantes de operações, tais como a governança e anticorrupção. Mas as mudanças foram graduais e as questões mais profundas sobre a organização e a sua raison d'être nunca foram abordadas. Além disso, o imediatismo das necessidades criadas pela crise financeira de 2008 em termos de falta de segurança alimentar e escassez de crédito limitou esses debates.
O mais significativo dos muitos desafios enfrentados pelo Banco Mundial diz respeito à lógica da sua estrutura e funcionamento interno. Com dois terços do seu pessoal localizado em Washington DC, o Banco precisa, para superar a consequente rigidez, reorganizar a sua equipa de trabalhadores, composta por especialistas com cargos permanentes e uma infinidade de consultores, com poucos elementos entre estes. Além disso, a organização, concebida em primeiro lugar como um banco, ainda é o palco de economistas e especialistas em finanças, embora as operações de crédito estejam progressivamente a abdicar da sua preponderância. Em termos práticos, uma equipa de trabalho diversificada, descentralizada e, acima de tudo, flexível deve estar entre as principais prioridades do Banco.
Subscribe to PS Digital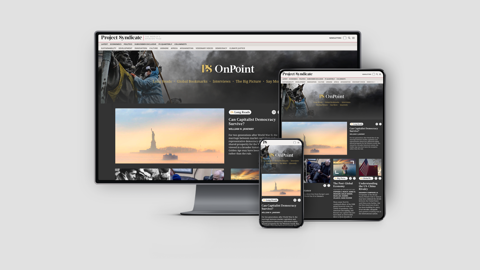 Subscribe to PS Digital
Access every new PS commentary, our entire On Point suite of subscriber-exclusive content – including Longer Reads, Insider Interviews, Big Picture/Big Question, and Say More – and the full PS archive.
Além disso, as reformas em matéria de governação têm ficado muito aquém do que é necessário e pecam na identificação das fontes de inércia que são obstáculos para a organização. A China, um interveniente chave do desenvolvimento e a segunda maior economia do mundo, ainda representa menos de 5% das acções do Banco com direito a voto, enquanto a União Europeia controla cerca de 37% e os Estados Unidos detêm 16%. Com oito europeus no seu Conselho de Administração, que é composto por 25 membros, o Banco continua a ser uma fraca imagem do mundo de hoje.
Mas o principal desafio do Banco Mundial consiste na definição da sua missão e actividades principais. O próximo presidente do Banco deve traduzir em política a distinção turva entre países "desenvolvidos" e "em desenvolvimento" e conduzir um ambiente caracterizado por um número significativo de actores do desenvolvimento, muitos deles privados e com objectivos restritos, embora muitas vezes com orçamentos superiores aos das agências tradicionais.
O Banco Mundial precisa de um líder que considere que o empréstimo já não é um argumento organizacional válido: Os bancos chineses concederam mais empréstimos à América Latina durante os últimos cinco anos do que o Banco Mundial e o Banco Interamericano juntos e África conta uma história semelhante. Da mesma forma que a reconstrução das finanças abriu caminho para o empréstimo de desenvolvimento ao longo da história do Banco, o seu foco actual em operações bancárias deve ser reconsiderado, uma vez que a principal fonte de valor acrescentado da organização reside no seu enorme potencial como centro de conhecimento e como coordenador de políticas internacionais.
Por exemplo, enquanto as microfinanças, favoritas de muitas organizações de desenvolvimento, recebem muita publicidade e atraem numerosos doadores, as questões críticas, como a necessidade de construir um quadro regulamentar e institucional que garanta a segurança jurídica e permita que as microempresas floresçam, são tidas como menos apelativas. Abordar estas questões deve fazer parte do papel do Banco Mundial.
Ou considerando a ajuda internacional na área da saúde. Muitos países de África são testemunhas das quantias desproporcionais destinadas (principalmente por entidades privadas) à luta contra a SIDA, à malária e à tuberculose, enquanto os serviços gerais de saúde recebem apenas quantias simbólicas. Além disso, as condições prévias para iniciativas mais tangíveis - e portanto, mais apelativas - continuam a ser ignoradas. O fornecimento de vacinas, por exemplo, requer infraestruturas, coordenação logística e pessoal devidamente formado. O Banco Mundial é muitas vezes o único interveniente capaz e disposto a resolver todas estas questões de forma eficaz.
Actualmente, a comunidade internacional deve procurar um presidente do Banco Mundial que esteja em sintonia com a recusa crescente dos cidadãos comuns em tolerar desigualdades globais gritantes e que entenda que o desenvolvimento é mais do que o crescimento do PIB. Um líder com essas características, independentemente do seu país de origem, irá reinventar o Banco Mundial para o próximo século.