Cómo prevenir la próxima pandemia
GINEBRA – Imaginemos el siguiente escenario. En cuestión de días, una epidemia de gripe letal se propaga por todo el mundo, interrumpiendo el comercio y el turismo, desatando un caos social, destrozando la economía global y poniendo en peligro decenas de millones de vidas. Un brote de enfermedad de gran escala es una perspectiva alarmante –pero completamente realista-. Para mitigar los riesgos, el mundo debe tomar medidas hoy para estar preparado.
En los últimos años, se ha producido una letanía de brotes –desde la fiebre amarilla hasta el ébola-, inclusive en zonas densamente pobladas. Hoy, un nuevo informe de la Junta de Monitoreo de Preparación Global advierte que la humanidad está trastabillando hacia el equivalente del siglo XXI de la epidemia de gripe de 1918, que afectó a un tercio de la población del mundo y mató a aproximadamente 50 millones de personas.
Un brote similar hoy se propagaría mucho más rápido y de manera más generalizada, y podría afectar seriamente a las economías a nivel global –lo que resultaría potencialmente en una pérdida del 5% de la economía global-. Sin embargo, a pesar de la amenaza que ésta y otras emergencias sanitarias plantean a la seguridad global, prepararse para ellas rara vez es una prioridad para los líderes políticos. Hasta la fecha, ningún gobierno ha financiado o implementado plenamente el Reglamento Sanitario Internacional, el principal tratado internacional para la seguridad sanitaria, al que se han comprometido todos los países. Por lo tanto, no sorprende que el mundo esté tan mal preparado para una pandemia transmitida por aire de avance rápido.
Sin duda, ya hemos desarrollado muchas de las herramientas que necesitamos para prevenir, tratar y contener la enfermedad, entre ellas vacunas, diagnóstico y medicamentos. Pero los líderes mundiales no están haciendo lo suficiente como para que haya más. Y si la epidemia estalla, será demasiado tarde para evitar un daño serio a las comunidades. Es por eso que se necesita con tanta urgencia inversión para ofrecer tecnologías sanitarias que salvan vidas a las comunidades que más lo necesitan.
Sin embargo, la preparación para los brotes es una cuestión tanto social, política y de seguridad como médica, ya que factores como una menor confianza en las instituciones y la difusión deliberada de información errónea impide una acción efectiva. Esto se puede ver en el brote actual de ébola en la República Democrática del Congo.
En muchos sentidos, la Organización Mundial de la Salud y sus socios han mejorado significativamente sus capacidades de respuesta desde el brote del ébola en 2014-2016 en África occidental, empleando vacunas, medicamentos y tecnologías innovadoras de vanguardia. Pero el brote actual en la República Democrática del Congo se está propagando en un entorno muchísimo más complejo, caracterizado por la politización y la falta de confianza en las autoridades y los trabajadores de la salud, y está afectando a comunidades que padecen una inseguridad severa y de larga data. En un contexto semejante, las soluciones impuestas desde arriba no son suficientes.
Subscribe now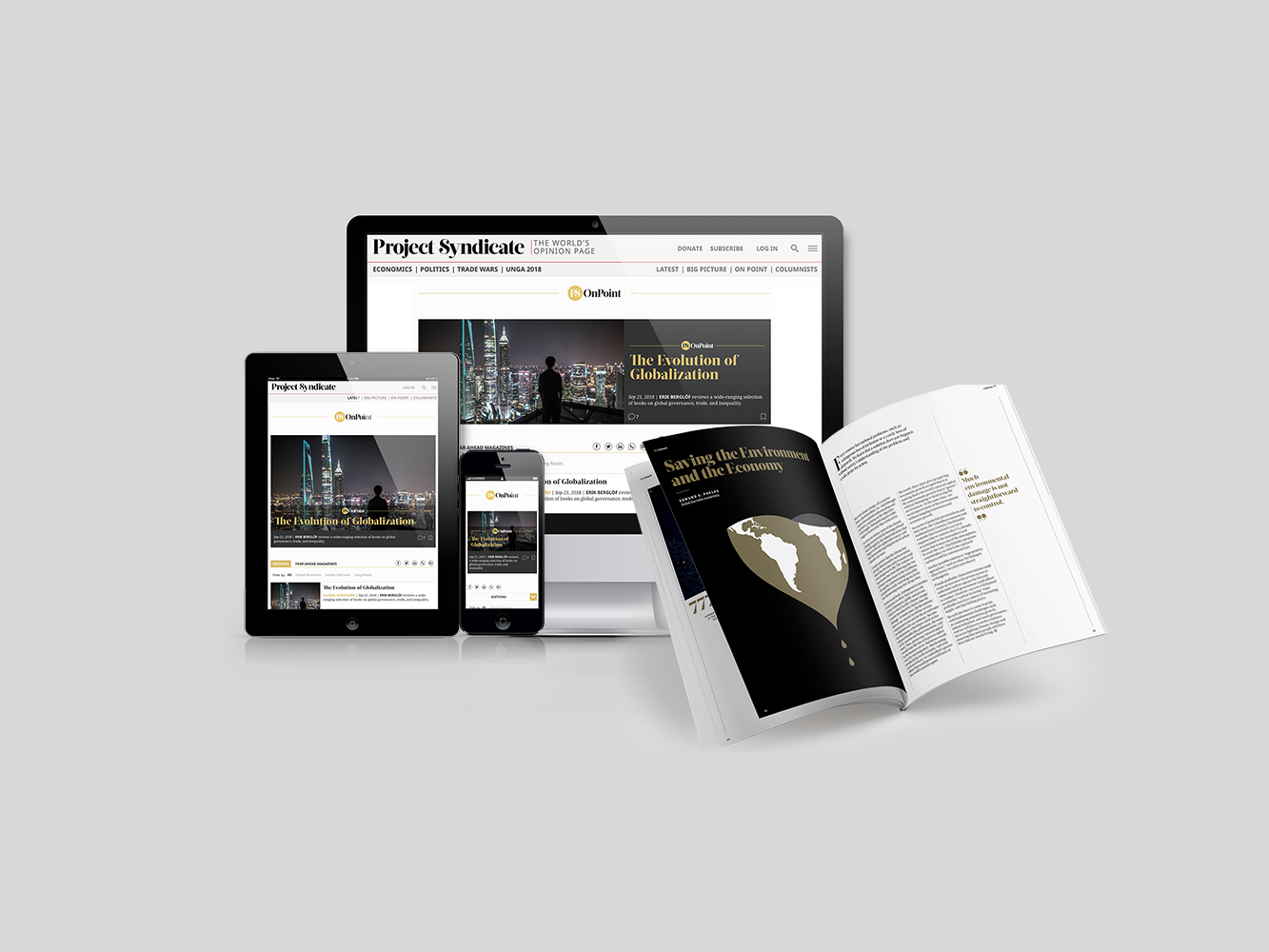 Subscribe now
Subscribe today and get unlimited access to OnPoint, the Big Picture, the PS archive of more than 14,000 commentaries, and our annual magazine, for less than $2 a week.
Los brotes empiezan y terminan en las comunidades; sin embargo, las autoridades nacionales e internacionales rara vez se toman el tiempo o hacen las inversiones necesarias para involucrarlas. Una mejor estrategia reconocería las necesidades de cada comunidad y garantizaría que la gente local esté plenamente comprometida en la planificación y en los mecanismos para asignar responsabilidades.
Por supuesto, la protección contra los brotes de enfermedad costará dinero. Pero no tanto como uno podría pensar: según datos del Banco Mundial, la mayoría de los países necesitaría gastar apenas 1-2 dólares por persona por año para alcanzar un nivel aceptable de preparación para una emergencia sanitaria. Eso representa un retorno sobre la inversión de diez a uno, o aún más elevado.
Y el retorno sobre la inversión no considera los beneficios más allá de la salud para la economía y la estabilidad social. En el mundo profundamente interconectado de hoy, si una comunidad no puede prevenir o controlar los brotes de enfermedades, todo el mundo está en riesgo. En vistas de esto, todas las partes de la sociedad, incluido el sector de la seguridad, deben estar involucrados en la prevención y planificación, y los países más adinerados necesitan invertir más para ayudar a los países de menores ingresos a alcanzar niveles adecuados de preparación.
Esto incluye no sólo iniciativas específicas, sino también inversiones más generalizadas que mejoren la calidad, el alcance y la sustentabilidad de los sistemas de salud pública y el pleno compromiso de las comunidades. El mundo debería estar haciéndolo de cualquier manera: el Objetivo de Desarrollo Sostenible número 3 de las Naciones Unidas apunta a ofrecer "cobertura de salud universal, incluida protección de riesgo financiero, acceso a servicios esenciales de atención médica de calidad y acceso a medicinas y vacunas esenciales que sean seguras, efectivas, de calidad y asequibles para todos" en 2030.
Durante demasiado tiempo, se hizo frente a las emergencias sanitarias con un ciclo de pánico y negligencia –una estrategia que es sumamente ineficiente y costosa- y eso nos pone a todos ante un riesgo creciente. Los gobiernos de todo el mundo deben empezar a pensar hacia adelante y aumentar la financiación a nivel comunitario, nacional e internacional para apuntalar los sistemas de salud, mejorar nuestra capacidad de respuesta ante las emergencias sanitarias y prevenir la propagación de los brotes, ya sean patógenos conocidos como el ébola u otros desconocidos, digamos, que se transmiten de los animales a los seres humanos.
Tenemos el conocimiento y las herramientas. No hay ninguna excusa para que nos tomen por sorpresa sin estar preparados.
,