Prevenir a próxima pandemia
GENEBRA – Imaginem o cenário seguinte. Numa questão de dias, uma pandemia mortífera de gripe espalha-se pelo mundo, suspendendo o comércio e as viagens, desencadeando o caos social, esgotando a economia global e colocando em perigo dezenas de milhões de vidas. Um surto de doença em tão larga escala é uma perspectiva alarmante, mas perfeitamente realista. Para atenuar os riscos, o mundo tem de tomar já medidas para se preparar.
Nos últimos anos, eclodiram vários surtos, de febre-amarela a Ébola, nomeadamente em zonas densamente povoadas. Agora, um novo relatório do Conselho de Monitorização da Prontidão Global adverte que a humanidade está a movimentar-se no sentido do equivalente para o século XXI da pandemia de gripe de 1918, que afectou um terço da população mundial e matou aproximadamente 50 milhões de pessoas.
Actualmente, um surto semelhante espalhar-se-ia de forma muito mais rápida e extensiva, e poderia afectar gravemente economias por todo o mundo, resultando potencialmente numa perda de 5% para a economia global. E contudo, apesar da ameaça que esta e outras emergências sanitárias representam para a segurança global, a preparação a que obrigam é raramente prioritária para os responsáveis políticos. Até hoje, nenhum governo financiou ou implementou integralmente o Regulamento Sanitário Internacional, o principal tratado internacional sobre segurança sanitária, com o qual todos os países se comprometeram. Não admira, portanto, que o mundo esteja lamentavelmente despreparado para uma pandemia que se espalhe rapidamente por via aérea.
Na verdade, já desenvolvemos muitas das ferramentas de que necessitamos para prevenir, tratar e conter doenças, nomeadamente vacinas, meios de diagnóstico e medicamentos. Mas os líderes mundiais não estão a fazer o suficiente para o alargamento da sua disponibilidade. E se uma pandemia eclodir, será demasiado tarde para evitar graves danos sobre as comunidades. É por isso que é urgentemente necessário investimento para distribuir tecnologias da saúde que salvem vidas às comunidades que mais delas necessitem.
Mas a prontidão para surtos é uma questão tão social, política e de segurança como uma questão médica, em que as medidas eficazes são travadas por factores como a pouca confiança nas instituições e a propagação deliberada de desinformação. Podemos ver isto no actual surto de Ébola da República Democrática do Congo.
De muitas maneiras, a Organização Mundial da Saúde e os seus parceiros melhoraram significativamente a sua capacidade de resposta desde o surto de Ébola de 2014-2016 na África Ocidental, nomeadamente através do emprego de vacinas, medicamentos e tecnologias inovadoras. Mas o surto actual na República Democrática do Congo desenrola-se num ambiente muito mais complexo, caracterizado pela politização e pela falta de confiança nas autoridades e nos profissionais de saúde, e está a afectar comunidades que sofrem de inseguranças graves e de longa data. Num contexto como este, as soluções descendentes não são suficientes.
Subscribe now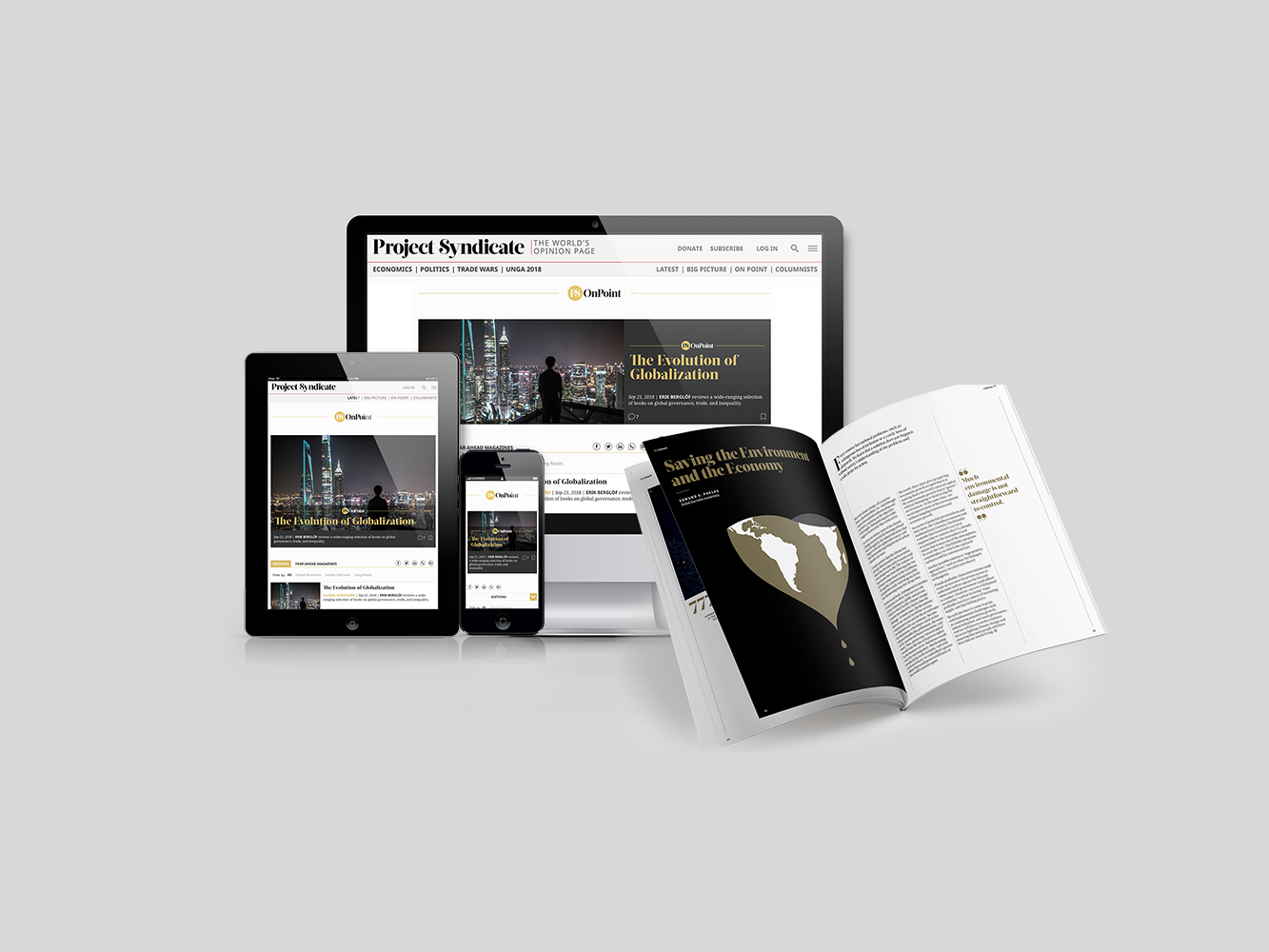 Subscribe now
Subscribe today and get unlimited access to OnPoint, the Big Picture, the PS archive of more than 14,000 commentaries, and our annual magazine, for less than $2 a week.
Os surtos iniciam-se e terminam nas comunidades; porém, as autoridades nacionais e internacionais raramente dispõem de tempo ou realizam os investimentos necessários para envolvê-las. Uma melhor abordagem reconheceria as necessidades de cada comunidade e garantiria que as populações locais são plenamente envolvidas nos mecanismos de planeamento e responsabilização.
Claro que a protecção contra surtos de doenças custará dinheiro. Mas não tanto quanto se poderia pensar: segundo os dados do Banco Mundial, a maioria dos países só precisaria de gastar entre 1 e 2 dólares por pessoa por ano para alcançar um nível aceitável de prontidão face a emergências sanitárias. Isto significa um retorno do investimento de dez para um, ou mesmo mais.
E o retorno do investimento não considera os benefícios externos à saúde para a economia ou para a estabilidade social. No actual mundo intensamente interligado, se uma comunidade não conseguir prevenir ou impedir surtos de doenças, todos estão em risco. Portanto, todos os sectores da sociedade, incluindo o sector da segurança, têm de estar envolvidos na prevenção e no planeamento, e os países mais ricos precisam de investir mais na ajuda a países de baixos rendimentos para alcançar níveis adequados de prontidão.
Isso inclui não apenas iniciativas direccionadas, mas também investimentos mais generalizados que melhorem a qualidade, o alcance e a sustentabilidade dos sistemas de saúde públicos e o pleno envolvimento das comunidades. De qualquer forma, era isso que o mundo deveria estar a fazer: o Objectivo de Desenvolvimento Global das Nações Unidas nº 3 visa concretizar "a cobertura universal de saúde, incluindo a protecção para riscos financeiros, o acesso a serviços essenciais de saúde de qualidade, e o acesso a medicamentos e vacinas seguros, eficazes, de qualidade e baratos para todos" até 2030.
Há demasiado tempo que as emergências sanitárias são recebidas por um ciclo de pânico e negligência – uma abordagem que é altamente ineficaz e dispendiosa – e isso está a colocar-nos a todos perante um risco crescente. Os governos de todo o mundo têm de começar a pensar no futuro e a aumentar o financiamento aos níveis comunitário, nacional e internacional para reforçar os sistemas de saúde, melhorar a nossa capacidade de resposta a emergências sanitárias, e impedir o alastramento dos surtos, independentemente de se tratarem de agentes patogénicos conhecidos como o Ébola, ou desconhecidos, como os que são transmitidos pelos animais aos humanos.
Temos o conhecimento e as ferramentas. Não há desculpa para sermos apanhados desprevenidos.
,