Großbritanniens multilaterale Handelszukunft
,
CAMBRIDGE – Nun, da Großbritannien die Bedingungen seiner Scheidung von der Europäischen Union verhandelt, wäre es für die Führung des Landes klug, einen Blick in die fernere Zukunft zu werfen, um zu entscheiden, mit welchem Ansatz im Bereich des internationalen Handels dem Land am besten gedient wäre. Möchte Großbritannien seine Zukunft wirklich von bilateralen Abkommen mit einer langen Liste einzelner Handelspartner abhängig machen? Oder wäre es besser, bestehenden mega-regionalen Freihandelsabkommen beizutreten und gleichzeitig an der Stärkung des weltweiten multilateralen Systems unter der Führung der Welthandelsorganisation (WTO) zu arbeiten?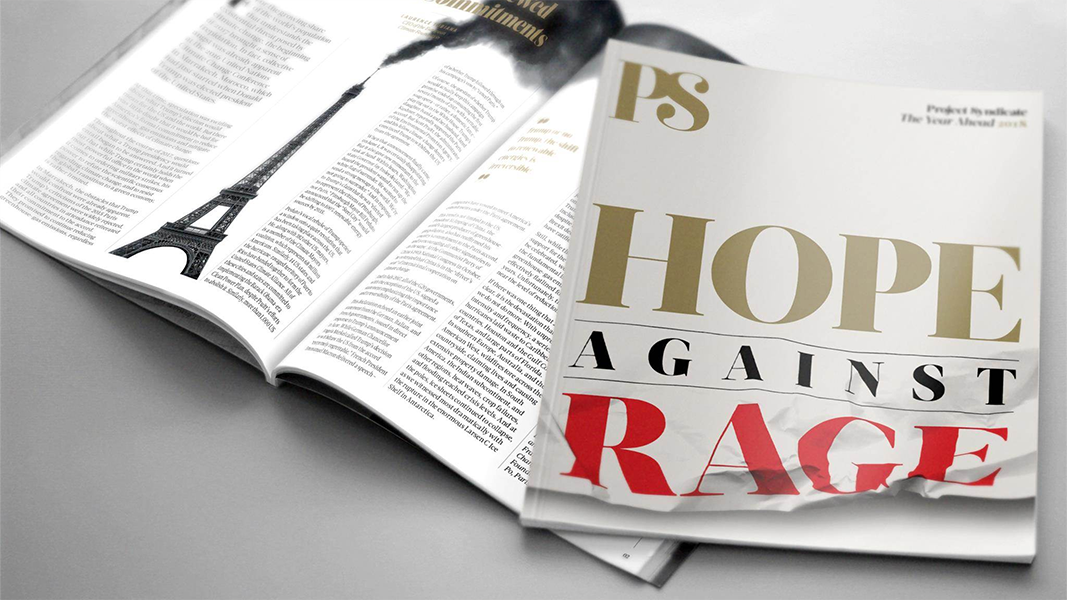 The Year Ahead 2018
The world's leading thinkers and policymakers examine what's come apart in the past year, and anticipate what will define the year ahead.
Der bilaterale Ansatz würde ein enormes Maß an Zeit und Ressourcen erfordern, da die britischen Unterhändler mit jedem Land, mit dem sie wirtschaftliche Verbindungen anstreben, einzeln in Verhandlungen eintreten müssten. Das Endergebnis bestünde aus einem verworrenen Netzwerk an Vereinbarungen, das die Balkanisierung des internationalen Handelssystems nur noch verschärfen würde.
Dieser Ansatz beschränkt auch die Vorteile aus dem Handel. So berichtet beispielsweise die Interamerikanische Entwicklungsbank (IADB) über dürftige Zuwächse aus den 33 kleinen regionalen Handelsabkommen in Lateinamerika. Der Schlüssel zur Steigerung der Gewinne aus dem Handel liegt laut Angaben der IADB in der Anwendung einer neuen Strategie, im Rahmen derer der Zugang märkteübergreifend und innerhalb der Märkte erweitert wird. 
Für Großbritannien heißt das, dass mega-regionale Handelsabkommen – die Zugang zu mehreren Märkten bieten, aber ein geringeres Maß an fiskalischer und regulatorischer Integration vorsehen als die EU – der beste Weg in die Zukunft sind. Schließlich würde es dieser Ansatz britischen Firmen ermöglichen, sich in gut entwickelten und integrierten Lieferketten zu positionieren, die viel größere Märkte bedienen als diejenigen, zu denen sie im Rahmen eines bilateralen Abkommens Zugang hätten.
Es lässt sich argumentieren, dass ein multilateraler Ansatz nicht nur die bessere, sondern eigentlich die einzige Option ist. Man denke an die jüngsten Herausforderungen der Firma Bombardier, eines multinationalen kanadischen Konzerns, der Passagierflugzeuge mit einer Kapazität von 100-150 Sitzen aus Teilen herstellt, die aus der ganzen Welt kommen, wobei die Tragflächen von Bombardier UK, dem größten Arbeitgeber in der Fertigung in Nordirland, hergestellt werden. 
Bombardier vereinbarte den Verkauf von bis zu 125 Passagiermaschinen an Delta Air Lines. Doch der amerikanische Luftfahrtriese Boeing brachte Einwände gegen den Verkauf vor und behauptete, Bombardier würde aufgrund von Subventionen in Irland die Maschinen unter dem Marktpreis verkaufen und sich damit einen unfairen Vorteil verschaffen. Trotz lautstarker Proteste aus Kanada und Großbritannien scheint das US-Handelsministerium nun extrem hohe Einfuhrzölle von etwa 300 Prozent einheben zu wollen. Die Auswirkungen dieser Abgaben werden in der gesamten Lieferkette spürbar sein und die 4.200 Beschäftigten von Bombardier UK treffen.
Diese Erfahrung zeigt die Grenzen bilateraler Abkommen auf, insbesondere in einer Welt, wo sich Lieferketten und Märkte weit über die an einer Vereinbarung beteiligten Länder erstrecken. Großbritannien könnte beispielsweise ein bilaterales Freihandelsabkommen mit Kanada aushandeln, aber die britischen Firmen hätten davon wenig, wenn die kanadischen Firmen Produkte mit Komponenten aus Großbritannien ihren anderen Handelspartnern nicht verkaufen können.
Die Geschichte mit Bombardier unterstreicht auch die Bedeutung der Mitwirkung in – und der Reform der – WTO, nach deren Regeln das von den USA eingeleitete Verfahren gegen Bombardier stattfindet. Die Auswirkungen der Regeln und Schlichtungsmechanismen der WTO sind weitreichend, da sie von 164 Ländern weltweit unterzeichnet wurden.
Doch die WTO-Regeln haben ihre Schwächen. Sie gestatten Exportländern beispielsweise spezielle Branchen mit finanzieller Unterstützung und Subventionen auszustatten; umgekehrt haben auch Importländer das Recht, Zölle einzuheben, um diese Subventionen auszugleichen. Vor der WTO wurden zahllose Konflikt aufgrund dieser Subventions- und Dumping-Regeln ausgetragen und mit Sicherheit kommt nun noch ein weiterer hinzu – nämlich der Fall Bombardier, weil die USA und Kanada unterschiedliche Vorstellungen zur Auslegung dieser Regeln haben.  
Obwohl mit den derzeit geltenden Regeln der WTO niemand glücklich ist, endeten sämtliche Reformbestrebungen bislang in der Sackgasse. Allerdings machen jüngste Fälle rund um hochwertige High-Tech-Produkte wie Flugzeuge, Halbleiter und grüne Technologien - darunter Sonnenkollektoren und Biodiesel – deutlich, dass das Problem nicht ignoriert werden kann. Und Faktum ist, dass Bedenken hinsichtlich staatlicher Hilfen und Wettbewerbspolitik nur in einem multilateralen Forum wie der WTO angesprochen werden können.
Da Großbritannien historisch betrachtet weit weniger Interesse an Subventionen für seine Industrie an den Tag legte als seine Handelspartner, sollte es von klaren internationalen Regeln hinsichtlich der Unterstützung der Industrie und Antisubventionszöllen profitieren. Angesichts dessen hat Großbritannien einen starken Anreiz, in der WTO mitzuwirken – und auch einen Beitrag zu ihrer Verbesserung zu leisten.
Ein weiteres multilaterales Forum, dass sich von unschätzbarem Wert für Großbritannien erweisen könnte, ist die Transpazifische Partnerschaft (TTP), ein mega-regionales Handelsabkommen, das zollfreien Handel bietet und maßvolle Verpflichtungen hinsichtlich staatlicher Hilfen und Wettbewerbspolitik vorsieht, ohne einen Grad der Integration wie in der EU zu erfordern. Obwohl die TTP letztes Jahr einen Rückschlag erlitt, als Donald Trump den Rückzug der Vereinigten Staaten aus der Vereinbarung verkündete, bekannten sich die 11 verbliebenen Länder des pazifischen Raums letzten Monat dazu, das Abkommen am Leben zu erhalten.
Die TTP muss ihre Mitgliedschaften nicht auf den pazifischen Raum beschränken; Großbritannien könnte durchaus mitwirken. Angesichts seiner Referenzen im Bereich des Freihandels und seiner internationalen Reputation könnte Großbritannien dazu beitragen, diesen und anderen Handelsgesprächen neues Leben einzuhauchen, die durch die protektionistischen Impulse der Trump-Administration ins Wanken gerieten.
Angesichts des sich abzeichnenden Brexits hat Großbritannien keine andere Wahl, als seine künftigen Handelsbeziehungen neu zu gestalten. Als einer der wichtigsten Hersteller hochentwickelter Komponenten sollte der Schwerpunkt seiner langfristigen Handelsstrategie auf dem tiefgreifenden und uneingeschränkten Zugang zu integrierten grenzüberschreitenden Lieferketten liegen. Das bedeutet, sich von bilateralen Abkommen abzuwenden und sich in Richtung eines multilateralen Ansatzes zu bewegen, der es dem Land ermöglicht, seine Handelsbeziehungen auf der ganzen Welt neu zu ordnen und auszuweiten.
Aus dem Englischen von Helga Klinger-Groier