Multilaterální budoucnost britského obchodu
,
CAMBRIDGE – Během vyjednávání Velké Británie o odchodu z Evropské unie by lídři země projevili moudrost, kdyby pozvedli zrak dál do budoucnosti s cílem určit, jaký přístup k mezinárodnímu obchodu jí poslouží nejlépe. Skutečně Británie chce, aby její budoucnost závisela na bilaterálních dohodách s dlouhým výčtem jednotlivých obchodních partnerů? Nebo by se jí dařilo lépe, kdyby přistoupila ke stávajícím megaregionálním dohodám o volném obchodu a zároveň usilovala o upevnění světové multilaterální soustavy v rámci Světové obchodní organizace (WTO)?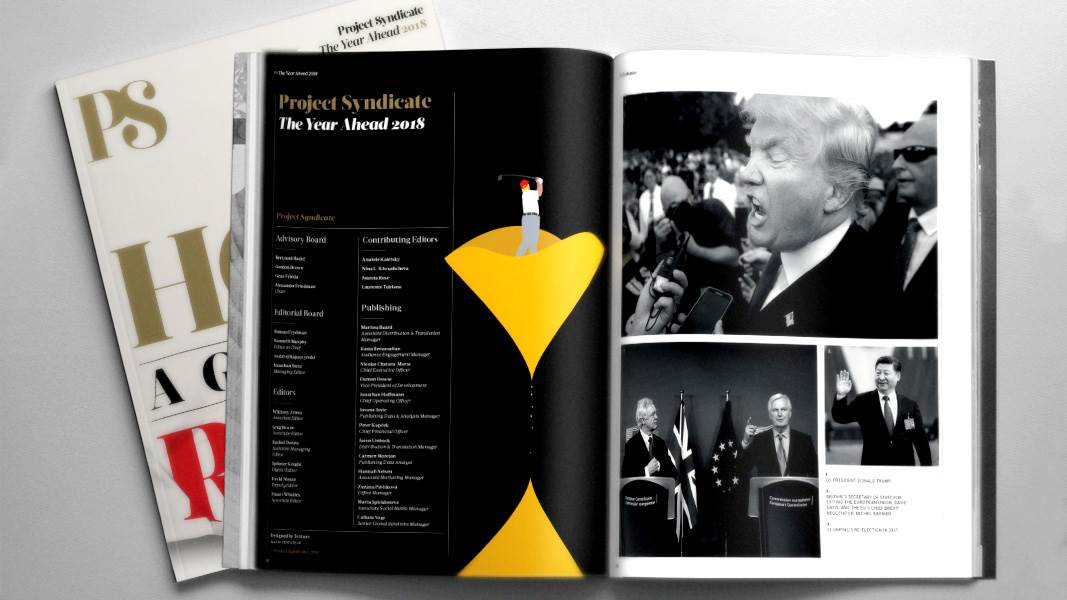 The Year Ahead 2018
The world's leading thinkers and policymakers examine what's come apart in the past year, and anticipate what will define the year ahead.
Bilaterální přístup by vyžadoval obrovské množství času a prostředků, aby britští vyjednavači vstoupili do série rozhovorů s každou jednotlivou zemí, s níž by chtěli obchodovat. Výsledkem by byla spletitá síť dohod, která by dál zhoršila balkanizaci mezinárodní obchodní soustavy.
Takový přístup omezuje přínosy obchodu. Meziamerická rozvojová banka (IADB) například uvádí, že obchodní přínosy 33 malých regionálních obchodních dohod v Latinské Americe jsou skrovné. Klíčem k posílení těchto přínosů je podle IADB přistoupit na novou strategii, která rozšíří přístup napříč trhy i uvnitř trhů.
To naznačuje, že nejlepší cestou vpřed jsou pro Británii megaregionální obchodní dohody – které zajišťují přístup na vícero trhů, ale zahrnují nižší míru fiskální a regulatorní integrace než EU. Právě tento přístup by britským firmám umožnil zapojit se do vyvinutých a propojených dodavatelských řetězců, které slouží mnohem větším trhům v porovnání s těmi, jež by jim zpřístupnila bilaterální dohoda.
Lze argumentovat, že multilaterální přístup není jen lepší možností, ale že je možností jedinou. Vezměme si aktuální těžkosti, s nimiž se střetá Bombardier, kanadský nadnárodní výrobce dopravních letadel pro 100-150 cestujících, který využívá celosvětově dodávaných dílů, včetně křídel vyráběných společností Bombardier UK, největším zpracovatelským zaměstnavatelem v Severním Irsku.
Bombardier dojednal prodej až 125 letadel společnosti Delta Air Lines. Jenže americký letecký gigant Boeing prodej napadl tvrzením, že Bombardier díky domácím dotacím letadla prodává za nižší než tržní ceny, což mu dává neférovou výhodu. Přes hlasité protesty z Kanady a Británie se zdá, že se americké ministerstvo obchodu chystá zavést mimořádně vysoké dovozní clo ve výši kolem 300 %. Důsledky cla se propíšou do celého dodavatelského řetězce a zasáhnou 4200 zaměstnanců Bombardier UK.
Tato zkušenost dokládá meze bilaterálních dohod, zejména ve světě, kde dodavatelské řetězce a trhy dalece přesahují zúčastněné země. Británie si může dojednat bilaterální dohodu o volném obchodu třeba s Kanadou, avšak britským firmám to nepřinese mnoho výhod, nebudou-li kanadské firmy moci prodávat britské výrobky svým obchodním partnerům.
Příhoda Bombardieru také zdůrazňuje význam zapojení do WTO a jejích reforem. Řízení proti Bombardieru probíhá na podnět USA právě podle pravidel WTO. Vliv pravidel a smírčích postupů WTO je dalekosáhlý, protože se k nim hlásí 164 zemí světa.
Pravidla WTO však mají své nedostatky. Vyvážejícím zemím například umožňují poskytovat konkrétním průmyslovým odvětvím finanční podporu a dotace; současně ale dovážejícím zemím dávají právo využívat cel k vyrovnání těchto subvencí. WTO už projednala nespočet sporů nad subvenčními a dumpingovými pravidly a teď v případě Bombardieru určitě projedná další, protože USA a Kanada mají odlišné názory na to, jak tato pravidla vykládat.
Ačkoli se současnými pravidly WTO není spokojen nikdo, úsilí o jejich reformu zatím uvízlo na mrtvém bodě. Nedávné kauzy vysoké hodnoty týkající se špičkové techniky, jako jsou letadla, polovodiče a zelené technologie, včetně solárních panelů a bionafty, však dávají najevo, že problém nelze přehlížet. A platí, že záležitosti veřejné podpory a konkurenční politiky lze řešit jedině v multilaterálním fóru, jako je WTO.
Jelikož Británie historicky projevila mnohem menší apetyt na průmyslové dotace než její obchodní partneři, může očekávat, že jí jasná mezinárodní pravidla o podpoře průmyslu a clech namířených proti subvencím prospějí. Vzhledem k tomu má Británie silnou motivaci zapojit se do WTO – a přispět k její modernizaci.
Dalším multilaterálním fórem, které by se pro Británii mohlo ukázat jako neocenitelné, je Transpacifické partnerství (TPP), megaregionální obchodní dohoda, která zajišťuje bezcelní obchod a obsahuje umírněné závazky v oblastech jako veřejná podpora a konkurenční politika, aniž by vyžadovala integraci na úrovni EU. Ačkoli TPP loni utrpělo dílčí porážku, když z něj Donald Trump vyvedl Spojené státy, jedenáct zemí na lemu Tichého oceánu, které na dohodě setrvávají, se minulý měsíc zavázalo zachovat ji při životě.
Členství v TPP se nemusí omezovat na Pacifik; Británie by se mohla zapojit. Vzhledem ke svému renomé v oblasti volného obchodu a mezinárodnímu postavení by Británie mohla pomoci vdechnout nový život do těchto a dalších obchodních jednání, v nichž protekcionistické impulsy Trumpovy administrativy vyvolaly zmatky.
S brexitem na obzoru nemá Británie jinou možnost než přetvořit své budoucí obchodní vztahy. Jako významný producent důmyslných komponentů by svou dlouhodobou obchodní strategii měla zaměřit na získání hlubokého a neomezeného přístupu do integrovaných přeshraničních dodavatelských řetězců. K tomu je zapotřebí odklonit se od bilaterálních dohod k multilaterálnímu přístupu, který zemi umožní nově vyvážit a rozšířit svá obchodní ujednání po celém světě.
Z angličtiny přeložil David Daduč