O casamento infantil está a dificultar o desenvolvimento
FEZ – Na cimeira das Nações Unidas sobre os Objetivos de Desenvolvimento Sustentável, que decorreu no mês passado, a questão do casamento infantil não teve muita dedicação. No entanto, acabar com esta prática cruel – que rouba às raparigas a infância, a autonomia corporal e a oportunidade de construírem o seu próprio futuro – é essencial para alcançar uma série de ODS, incluindo a garantia da igualdade de género, a melhoria da saúde e a distribuição de uma educação de qualidade e oportunidades económicas para todos.
Nascido de tradições patriarcais antiquadas e sustentado pela ignorância, pobreza e desigualdade socioeconómica, o casamento infantil permanece generalizado em toda a África, Ásia e Médio Oriente. No Níger, 76% das raparigas estão casadas antes dos dezoito anos de idade – a taxa mais alta do mundo. Seguem-se na lista os países República Centro-Africana (68%) e Chade (67%). No Médio Oriente, 32% das raparigas no Iémen são casadas, seguido pelo Iraque (24%) e Egito (17%).
No total, mais de 12 milhões de raparigas menores de idade casam-se anualmente. São 12 milhões de raparigas que, sem decidirem por si próprias, tiveram a infância – e, mais do que provavelmente, a educação – reduzidas e substituídas pela obrigação de suportar várias exigências físicas, gestações potencialmente fatais, criar uma família e manter uma casa.
O casamento precoce está relacionado com taxas mais altas de violência psicológica e doméstica, e muitas vezes conduz a problemas de saúde mental e até à morte prematura. Estes riscos ganharam destaque com a cobertura internacional da comunicação social do caso de Amina Filali, uma rapariga marroquina de 16 anos que morreu por suicídio após ser forçada a casar com o seu violador.
Apesar das suas consequências devastadoras – e não obstante a Convenção sobre os Direitos da Criança, das Nações Unidas, que obriga os países a proteger todos os residentes com menos de 18 anos – o casamento infantil é muitas vezes legal. Além disso, a questão raramente faz parte dos debates sobre desenvolvimento nacional e é amplamente ignorada pelas autoridades governamentais, que não estão dispostas a desafiar uma tradição antiga. Mesmo nos lugares onde existe legislação para coibir o casamento infantil, muitas vezes ela não é rigorosa o suficiente, como tem sido o caso em Bangladesh e no meu país de origem, Marrocos.
Em 2004, Marrocos reformou o respetivo direito familiar para reduzir o casamento infantil. Mas, devido a uma cultura conservadora, à acomodação de fanáticos religiosos e à prevalência da discriminação baseada em género, a prática não foi criminalizada. Pelo contrário, as reformas deixaram uma exceção para "circunstâncias atenuantes" vagamente definidas, como a gravidez.
Subscribe now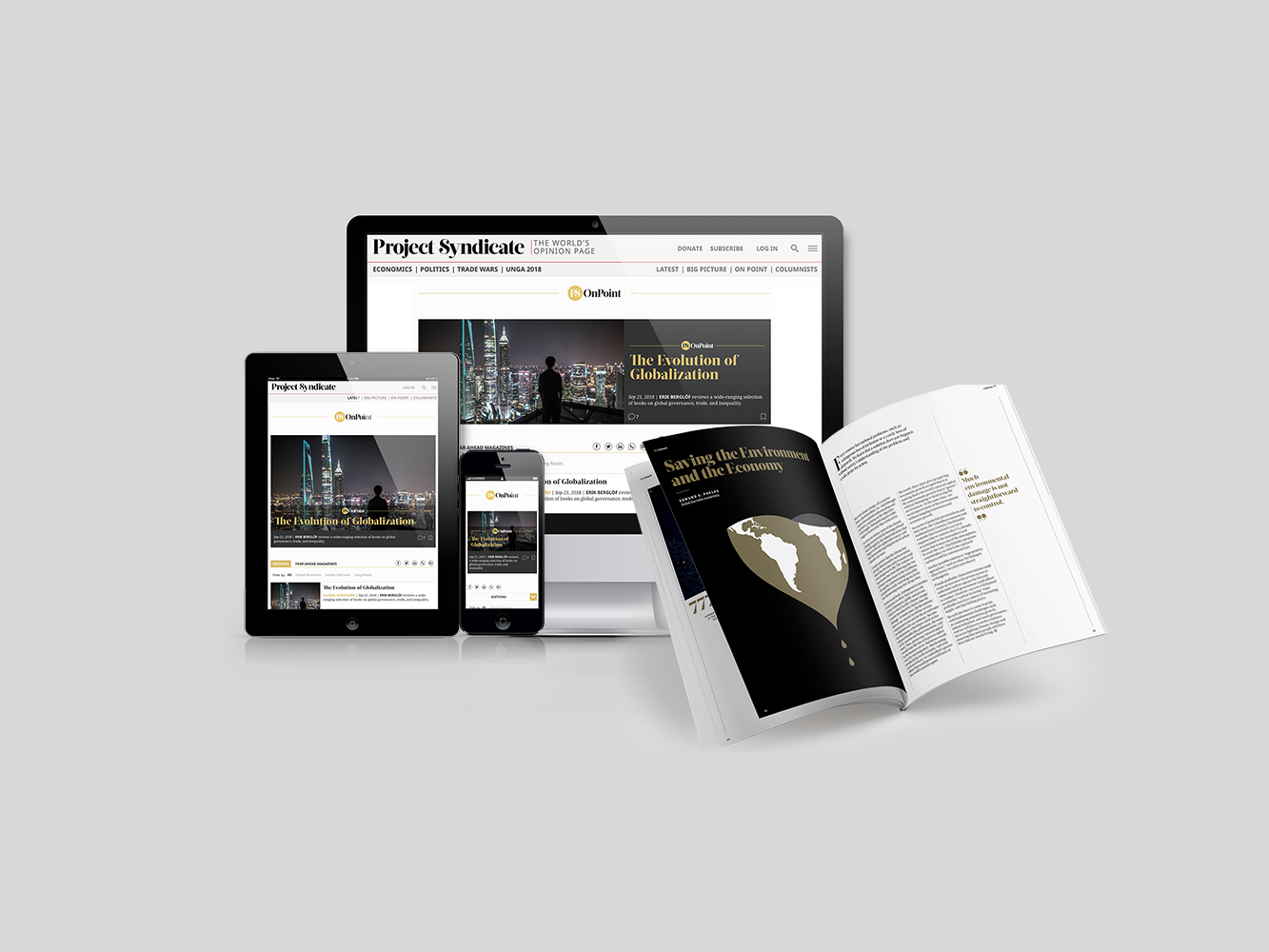 Subscribe now
Subscribe today and get unlimited access to OnPoint, the Big Picture, the PS archive of more than 14,000 commentaries, and our annual magazine, for less than $2 a week.
Algumas famílias estão bastante interessadas em evitar as leis do casamento infantil, seja por causa de crenças culturais antiquadas – por exemplo, que o casamento é vital para proteger as raparigas da delinquência, prostituição ou devassidão – ou da pobreza, o que torna o recebimento de um dote, ou "preço da noiva", extremamente apelativo. Consequentemente, mais de 30 mil raparigas menores de idade, em Marrocos, ainda são obrigadas a casar todos os anos. Não é de surpreender que a violência contra as mulheres não esteja a diminuir.
O que é realmente necessário para proteger as raparigas e as mulheres são leis devidamente aplicadas que criminalizem a facilitação ou a participação no casamento infantil. As pessoas que oficiam casamentos infantis e os adultos que se casam com crianças deveriam enfrentar penalizações severas. Os casamentos precoces nunca deveriam ser legais.
Essa legislação deveria encaixar-se em estratégias nacionais mais amplas para envolver as mulheres no desenvolvimento económico, social, cultural e político. As raparigas e as mulheres precisam de acesso a cuidados de saúde, educação e formação. (Ao colmatar a lacuna de género na educação, Marrocos – bem como os países vizinhos, nomeadamente a Tunísia e a Argélia – fez significativos progressos nas últimas décadas).
Além disso, uma abordagem sensível ao género deveria ser aplicada nas escolas, empresas e governo, a fim de incentivar a participação das mulheres em todos os setores vitais. Projetos de geração de rendimentos para famílias pobres, especialmente em áreas rurais e distantes, também ajudariam, assim como amplas iniciativas educacionais destinadas a corrigir as crenças antiquadas e erróneas que sustentam o casamento infantil e sensibilizar as comunidades para as suas verdadeiras consequências. Isso exigirá o envolvimento de todas as instituições governamentais, da sociedade civil, dos meios de comunicação social e de outros atores influentes, como professores, juízes e advogados.
As raparigas que já são casadas também precisam de apoio, prestado através de programas direcionados que as envolvam e a quem as rodeia, tal como os seus maridos e sogras. Da mesma forma, devem ser feitos esforços para ajudar as raparigas que escaparam de um casamento indesejado ou ficaram viúvas, uma vez que enfrentam muitas vezes rejeição social e abuso.
Todas as mulheres e raparigas merecem ter a oportunidade de decidir se, quando e com quem se casam. Elas merecem ter autonomia sobre os seus corpos, inclusive quando querem ter filhos e quantos querem ter. E elas merecem ter a oportunidade de ir atrás dos seus sonhos e de contribuir para as comunidades e as economias dos seus países, ao mesmo tempo que melhoram a sua própria qualidade de vida. Se isso não for suficiente para convencer os governos e os líderes da sociedade civil a lutar pelo fim do casamento infantil, talvez o benefício para o desenvolvimento seja.