Kinderhuwelijken staan de ontwikkeling in de weg
FEZ – Op de topconferentie van de Verenigde Naties afgelopen maand over de Sustainable Development Goals (SDGs, Duurzame Ontwikkelingsdoelstellingen) stonden kinderhuwelijken niet bovenaan de lijst. Toch is het beëindigen van deze wrede praktijk – die kinderen hun kindertijd afneemt, evenals de autonomie over hun lichaam en de kans om hun eigen toekomst op te bouwen – cruciaal voor het verwezenlijken van een hele reeks SDGs, waaronder die over het zeker stellen van gendergelijkheid, het verbeteren van de gezondheid en het verzorgen van kwalitatief goed onderwijs en economische kansen voor iedereen.
Voortgekomen uit verouderde patriarchale tradities en ondersteund door onwetendheid, armoede en sociaal-economische ongelijkheid, blijven kinderhuwelijken wijdverbreid in Afrika, Azië en het Midden-Oosten. In Niger wordt 76% van de meisjes uitgehuwelijkt vóór hun achttiende – het hoogste percentage ter wereld. De volgende landen op de lijst zijn de Centraal-Afrikaanse Republiek (68%) en Tsjaad (67%). In het Midden-Oosten is 32% van de kinderen in Jemen getrouwd, gevolgd door Irak (24%) en Egypte (17%).
In totaal worden ieder jaar ruim twaalf miljoen minderjarige meisjes uitgehuwelijkt. Dat zijn twaalf miljoen meisjes die, ook al hebben ze daar zelf niets over te zeggen, hun kindertijd – en zeer waarschijnlijk ook hun opleiding – voortijdig zien beëindigen, om te worden vervangen door de verplichting om meerdere fysiek belastende en potentieel levensbedreigende zwangerschappen te ondergaan, een gezin op te voeden en een huishouden te voeren.
Huwelijken op jonge leeftijd hangen samen met hogere percentages psychologisch en huiselijk geweld, en leiden dikwijls tot geestelijke gezondheidsproblemen en zelfs tot voortijdige sterfgevallen. Deze risico's werden benadrukt in de berichtgeving door de internationale media over het geval van Amina Filali, een zestienjarig Marokkaans meisje dat om het leven kwam door zelfmoord nadat ze werd gedwongen om met haar verkrachter te trouwen.
Ondanks de verwoestende gevolgen – en ondanks het Verdrag over de Rechten van het Kind van de VN, dat landen verplicht om al hun inwoners die nog geen achttien zijn te beschermen – zijn kinderhuwelijken vaak legaal. Bovendien maakt het probleem zelden deel uit van nationale ontwikkelingsdebatten, en wordt het grotendeels genegeerd door de autoriteiten, die niet bereid zijn de confrontatie aan te gaan met lang gekoesterde tradities. Zelfs waar wetgeving bestaat ter beteugeling van kinderhuwelijken wordt daar dikwijls niet streng genoeg de hand aan gehouden, zoals het geval is geweest in Bangladesh en in mijn thuisland Marokko.
In 2004 hervormde Marokko zijn gezinswetgeving om kinderhuwelijken te beteugelen. Maar door toedoen van een conservatieve cultuur, tegemoetkoming aan religieuze fanatici en het wijdverbreid voorkomen van discriminatie op basis van gender, werd de praktijk niet gecriminaliseerd. Integendeel, de hervormingen boden ruimte voor vaag omschreven "verzachtende omstandigheden," zoals zwangerschappen.
Subscribe now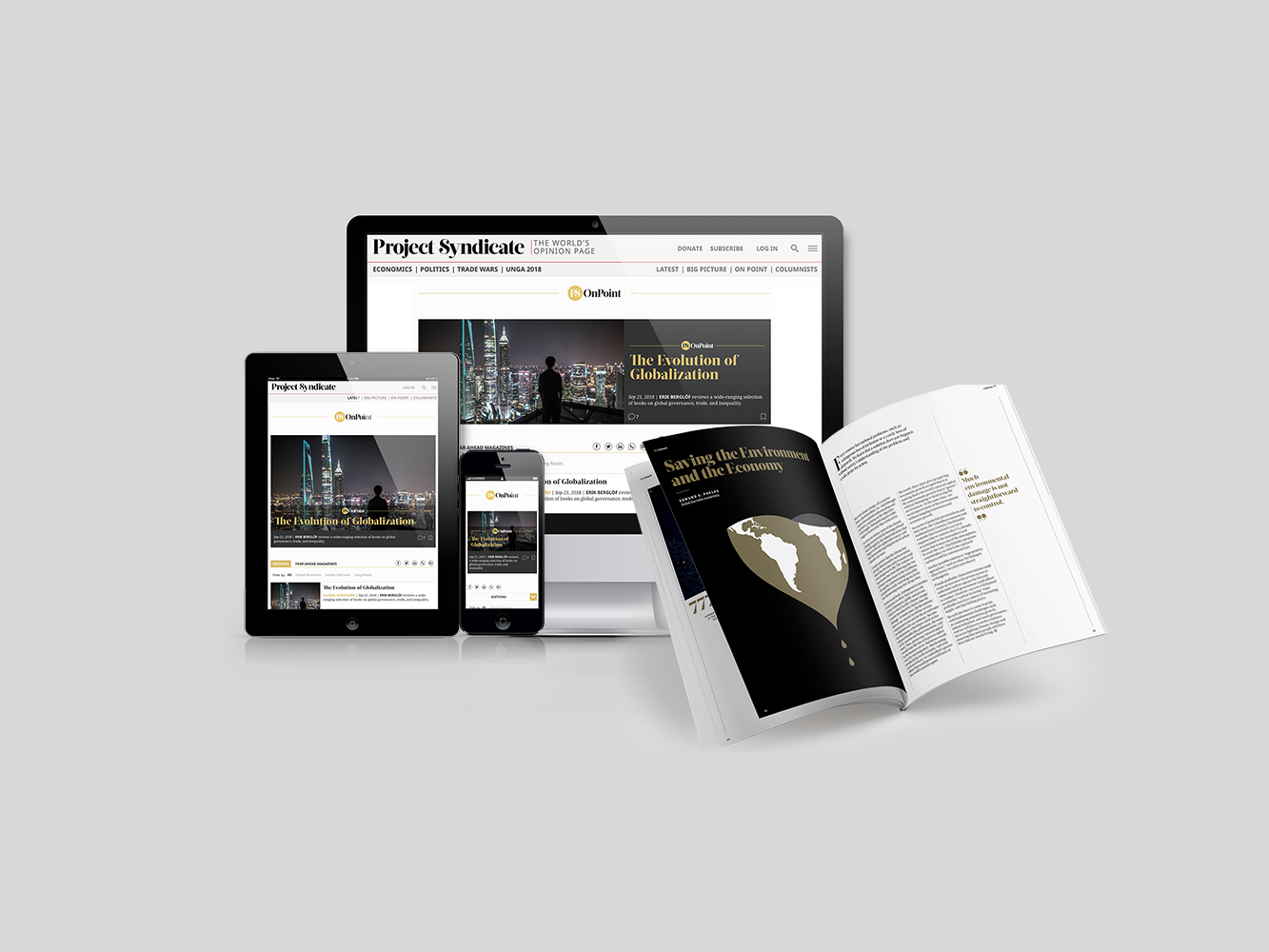 Subscribe now
Subscribe today and get unlimited access to OnPoint, the Big Picture, the PS archive of more than 14,000 commentaries, and our annual magazine, for less than $2 a week.
Sommige families zijn maar al te graag bereid om de wetgeving over kinderhuwelijken te omzeilen, of dat nu is vanwege verouderde culturele overtuigingen – bijvoorbeeld dat huwelijken van cruciaal belang zijn om te voorkomen dat meisjes zich schuldig maken aan criminaliteit, prostitutie of losbandigheid – of vanwege de armoede, die ervoor zorgt dat het verkrijgen van een bruidsschat zeer aantrekkelijk is. Als gevolg hiervan worden ieder jaar ruim dertigduizend minderjarige meisjes in Marokko nog steeds gedwongen om te trouwen. Het is dus geen verrassing dat het geweld tegen vrouwen niet afneemt.
Wat werkelijk nodig is om meisjes en vrouwen te beschermen zijn adequaat afgedwongen wetten die de facilitering van of de deelname aan kinderhuwelijken criminaliseren. Individuen die een officiële rol vervullen bij kinderhuwelijken en volwassenen die een kinderbruid nemen moeten streng gestraft worden. Huwelijken op jonge leeftijd mogen nooit legaal zijn.
Dergelijke wetgeving moet ingepast worden in bredere nationale strategieën om vrouwen te betrekken bij de economische. sociale, culturele en politieke ontwikkeling. Meisjes en vrouwen hebben behoefte aan toegang tot gezondheidszorg, onderwijs en training. (Op het gebied van het dichten van de gender-kloof in het onderwijs heeft Marokko – net als buurlanden als Tunesië en Algerije – de afgelopen decennia aanzienlijke vooruitgang geboekt.)
Bovendien moet een gender-gevoelige aanpak worden toegepast op scholen, bij bedrijven en bij de overheid, om de participatie van vrouwen in alle vitale sectoren te bevorderen. Inkomens-genererende projecten voor arme gezinnen, met name in landelijke en verafgelegen gebieden, zouden ook helpen, evenals brede educatieve initiatieven, gericht op het corrigeren van de verouderde en op misvattingen berustende overtuigingen die ten grondslag liggen aan kinderhuwelijken, en op het bewust maken van gemeenschappen op de werkelijke gevolgen ervan. Hiervoor zal de betrokkenheid van alle overheidsinstellingen nodig zijn, evenals die van de civil society, de media en andere invloedrijke actoren, zoals docenten, rechters en advocaten.
Meisjes die al zijn uitgehuwelijkt verdienen ook steun, geleverd in de vorm van gerichte programma's die hen en degenen om hen heen erbij betrekken, zoals hun echtgenoten en schoonmoeders. Er moeten ook pogingen in het werk worden gesteld om meisjes te helpen die een ongewenst huwelijk zijn ontvlucht of die weduwe zijn geworden, omdat zij vaak worden geconfronteerd met sociale afwijzing en misbruik.
Alle vrouwen en meisjes verdienen de kans om te beslissen of, wanneer en met wie zij willen trouwen. Zij verdienen de autonomie over hun lichaam, inclusief de vraag wanneer ze kinderen willen krijgen en hoeveel. En zij verdienen de kans om hun dromen na te jagen en bij te dragen aan hun gemeenschappen en de economie van hun land, terwijl ze hun eigen levensstandaard verbeteren. Als dat nog niet genoeg is om overheden en leiders van de civil society ervan te overtuigen dat ze hun best moeten doen om kinderhuwelijken te beëindigen, kan de begunstiging van de ontwikkeling dat misschien zijn.
Vertaling: Menno Grootveld