El nacionalismo de hoy es malo para los negocios
NUEVA YORK – El sistema de cooperación internacional que surgió de las cenizas de la Segunda Guerra Mundial está en peligro. El multilateralismo y las instituciones que lo sustentan –entre ellas la Organización Mundial de Comercio, las Naciones Unidas y la Unión Europea- están siendo cuestionados en tanto más países abrazan el nacionalismo introspectivo, lo que en algunos casos lleva a una estabilidad política y hasta a un conflicto. ¿Por qué, entonces, los líderes empresariales y financieros no están haciendo más para combatir estas tendencias conflictivas?
La historia de posguerra demuestra que la integración económica global –incluido un comercio más libre y una mayor inversión transfronteriza- ayuda a los mercados y a las sociedades a prosperar, con una mejora significativa de la salud, la educación y la expectativa de vida en muchas partes del mundo. Es cierto, la globalización también ha producido desequilibrios sociales importantes, que están alimentando el descontento popular. Pero rechazarla, como hacen hoy una cantidad creciente de personas, amenaza al propio sistema que ha ayudado a crear riqueza, combatir la pobreza y expandir las filas de la clase media global.
Los negocios y las finanzas quizás se hayan beneficiado más a partir de un orden político y económico internacional abierto y basado en reglas. Sin embargo, los CEOs y los presidentes de las empresas rara vez usan sus voces influyentes para defender el multilateralismo y la cooperación global.
Esto se debe en parte a que la mayoría de las empresas privadas todavía apelan al lobby convencional, muchas veces a través de asociaciones comerciales, en conexión con regulaciones y políticas nacionales. De la misma manera, las juntas corporativas tienden a lidiar con cuestiones de gobernanza y gestión de riesgo básicas y rara vez abordan temas geopolíticos más amplios –y cuando lo hacen, los directores por lo general no saben bien cómo hacer un aporte significativo.
Pero frente al creciente desorden global, los líderes empresariales y financieros ya no pueden darse el lujo de ser reticentes. Por el contrario, hay tres cosas que deberían hacer para aducir un argumento fuerte y renovado a favor de la cooperación internacional.
Por empezar, necesitan redescubrir y volver a comprometerse con los valores y principios centrales de las organizaciones multilaterales clave, principalmente la OMC y las Naciones Unidas. Estas organizaciones representan la idea de que, a menudo, los países lograrán mejores resultados de largo plazo si actúan en conjunto en lugar de hacerlo solos. En este sentido, el secretario general de las Naciones Unidas, António Guterres, recientemente formuló un argumento persuasivo a favor de un "multilateralismo en red" que conecte a organismos como el suyo con importantes organizaciones e iniciativas regionales.
Subscribe now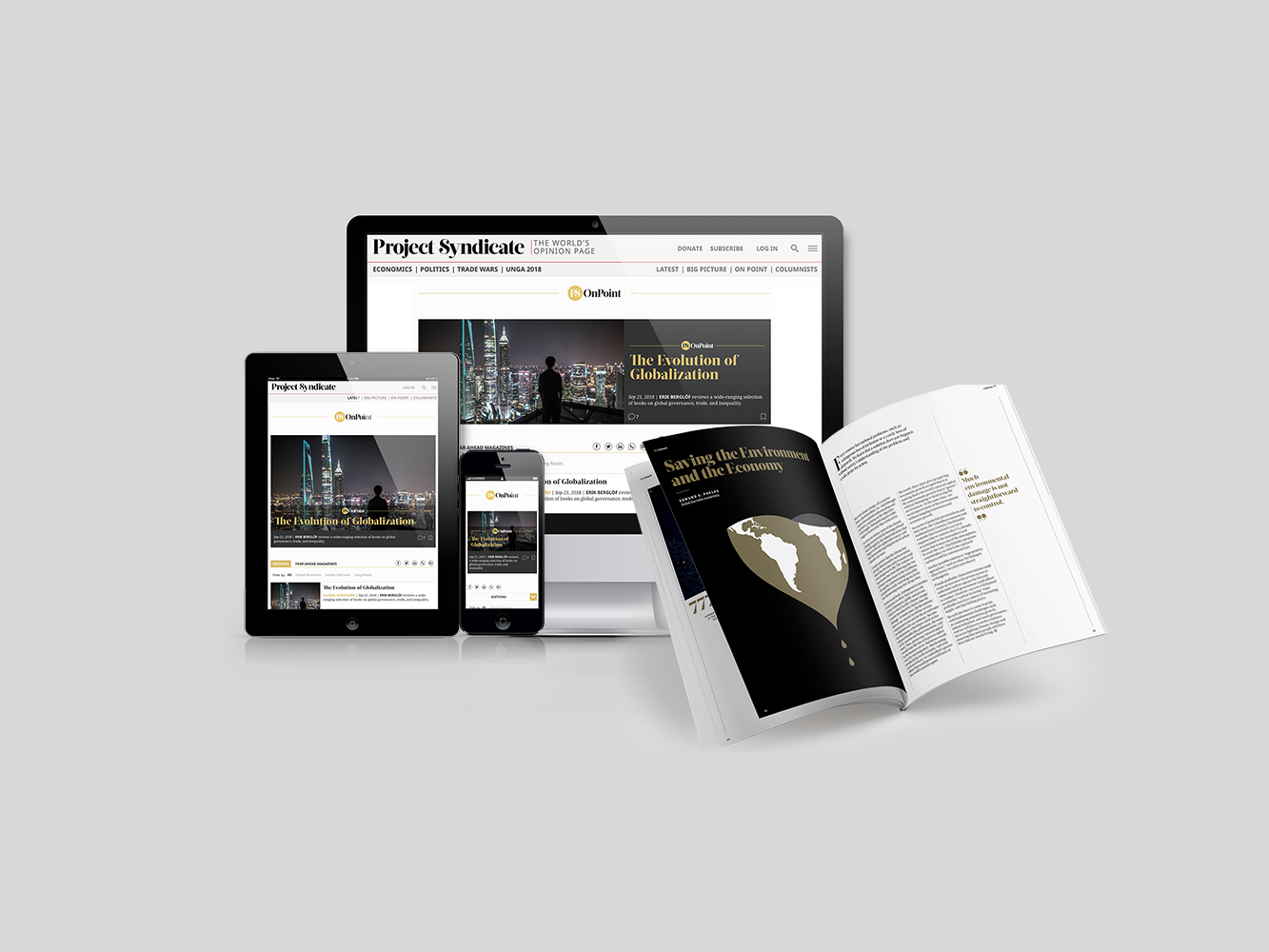 Subscribe now
Get unlimited access to OnPoint, the Big Picture, and the entire PS archive of more than 14,000 commentaries, plus our annual magazine, for less than $2 a week.
Segundo, los jefes corporativos deberían respaldar formalmente las iniciativas multilaterales importantes del sector privado. Los miles de empresas e inversores que han firmado el Pacto Global de Naciones Unidas y los Principios para la Inversión Responsable, por ejemplo, todavía son una minoría. Muchos más deben dar un paso al frente y firmar. Otros programas importantes del sector privado con un origen u orientación multilateral incluyen los Principios de Ecuador del sector bancario (originariamente del Banco Mundial) y las Líneas Directrices de la OCDE para Empresas Multinacionales.
Éstas y otras iniciativas similares ayudan en dos sentidos. Muchas de ellas –incluido el Pacto Global de Naciones Unidas- implican una colaboración de muchos actores. En otras palabras, aúnan a los sectores privado y público, a la sociedad civil y a otros protagonistas para abordar cuestiones internacionales críticas como el régimen de derecho, la gobernanza global y el cambio climático.
Por otra parte, los responsables de las políticas globales frecuentemente responden a estas iniciativas y coaliciones creando nuevas posibilidades de cooperación. Las Naciones Unidas, por ejemplo, recientemente lanzaron un ejercicio de multilateralismo con un giro financiero: un foro de inversión anual destinado a promover la colaboración y la firma de acuerdos entre gobiernos e inversores institucionales.
Finalmente, los líderes empresariales y financieros deberían redoblar la apuesta para la nueva agenda de sustentabilidad global. Esto probablemente sea el mejor resguardo contra las amenazas, desafíos e inseguridades actuales, y presenta oportunidades extraordinarias para ejercer un impacto global positivo.
Los 17 Objetivos de Desarrollo Sostenible y sus objetivos asociados son un modelo para la humanidad y, deberíamos agregar, para la economía global. Lograr los ODS haría que la globalización resultara más sostenible e inclusiva, abordando al mismo tiempo y de manera efectiva la amenaza del cambio climático.
Las organizaciones del sector privado tienen que integrar los ODS en sus estrategias empresariales y de inversión, y no sólo por razones altruistas. La Comisión Global de Negocios y Desarrollo Sustentable anteriormente estimó que las empresas y los inversores podrían destrabar por lo menos 12 billones de dólares en oportunidades de mercado para 2030 y crear hasta 380 millones de empleos si se implementan sólo algunos ODS clave.
Y en la reunión anual del Foro Económico Mundial en Davos en enero, el Pacto Global de Naciones Unidas y PIMCO instaron conjuntamente a las empresas, inversores y gobiernos en todo el mundo a hacer de los ODS una alta prioridad y explorar maneras de financiar cualquier avance para lograrlos, inclusive a través de nuevos instrumentos como los "bonos vinculados a los ODS".
La cooperación global es crucial para nuestra seguridad común y nuestro éxito económico, pero está bajo amenaza. Al respaldar públicamente al multilateralismo, los líderes empresariales y financieros pueden ayudar a forjar un futuro más próspero y sostenible –para sus organizaciones y para el mundo.
,