Ne, žádnou recesi nepotřebujeme
BERKELEY – Nedávno mi přišel e-mail, v němž se mě přítel Mark Thoma z Oregonské univerzity tázal, zda jsem si všiml zvýšeného počtu komentářů, které naznačují, že recese by byla prospěšnou a zdravou očistou ekonomiky (nebo něčím v tom smyslu). A skutečně jsem i já zaregistroval, že více komentátorů vyjadřuje názor, podle něhož představují "recese, jakkoliv jsou bolestné, nezbytný růstový impulz". Poněkud mě to udivuje.
Komentátoři se samozřejmě vcelku běžně vyslovovali za "potřebnou" recesi už před lety 2008-2010, kdy jedna velká recese udeřila. Já osobně jsem však předpokládal, že tyto argumenty jsou dávno mrtvé. Vždyť kdo by v roce 2019 mohl s vážnou tváří tvrdit, že recese a vysoká nezaměstnanost v podmínkách nízké inflace by byly k něčemu dobré?
Očividně jsem se mýlil. Zmíněná argumentace je typickým příkladem jevu, který nositel Nobelovy ceny za ekonomii Paul Krugmanoznačuje za "zombie myšlenku…, která měla tváří v tvář důkazům či logice dávno uhynout, ale stále se belhá dopředu a žere lidem mozky". Je zjevné, že ti, kdo vítají recesi, se nikdy nepodívali na data. Kdyby to udělali, pak by chápali, že přínosné strukturální změny v ekonomice nastávají během boomu, nikoliv během krize.
Přesun zaměstnanců z činnosti s nízkým mezním produktem na činnost s nulovým mezním produktem evidentně nelze označit za pokrok. Stejně tak neexistuje teoretický ani empirický důvod si myslet, že lidi a zdroje nelze během konjunktury přímo stáhnout z aktivit s nízkým mezním produktem na aktivity s vysokým mezním produktem a že k takovému pohybu dochází jen v podmínkách otevřené krize.
Lidmi, kteří nejhlasitěji opěvují recese, obvykle nejsou spotřebitelé, zaměstnanci ani zaměstnavatelé. Nejčastěji jsou to finančníci. Samotní zaměstnanci jsou totiž jen málokdy nešťastní, že mohou během boomu pracovat.
Jistě, nositel Nobelovy ceny za ekonomii Robert Lucas v 70. letech spekuloval, že po boomu jsou zaměstnanci nakonec nešťastní, že během dobrých let pracovali. Podle něj nesprávně chápali ceny nakupovaného zboží a následně zjistili, že celou dobu nadhodnocovali své reálné (o inflaci očištěné) mzdy: jednoduše nevydělávali tolik, kolik si mysleli. Lucas ovšem nikdy nevysvětlil, proč by měli mít zaměstnanci více informací o mzdách než o cenách, za které nakupují potraviny, platí nájemné a tak dále. Ani jako abstraktní popis blíže neurčeného procesu zkrátka nedávala tato spekulace valný smysl.
Subscribe now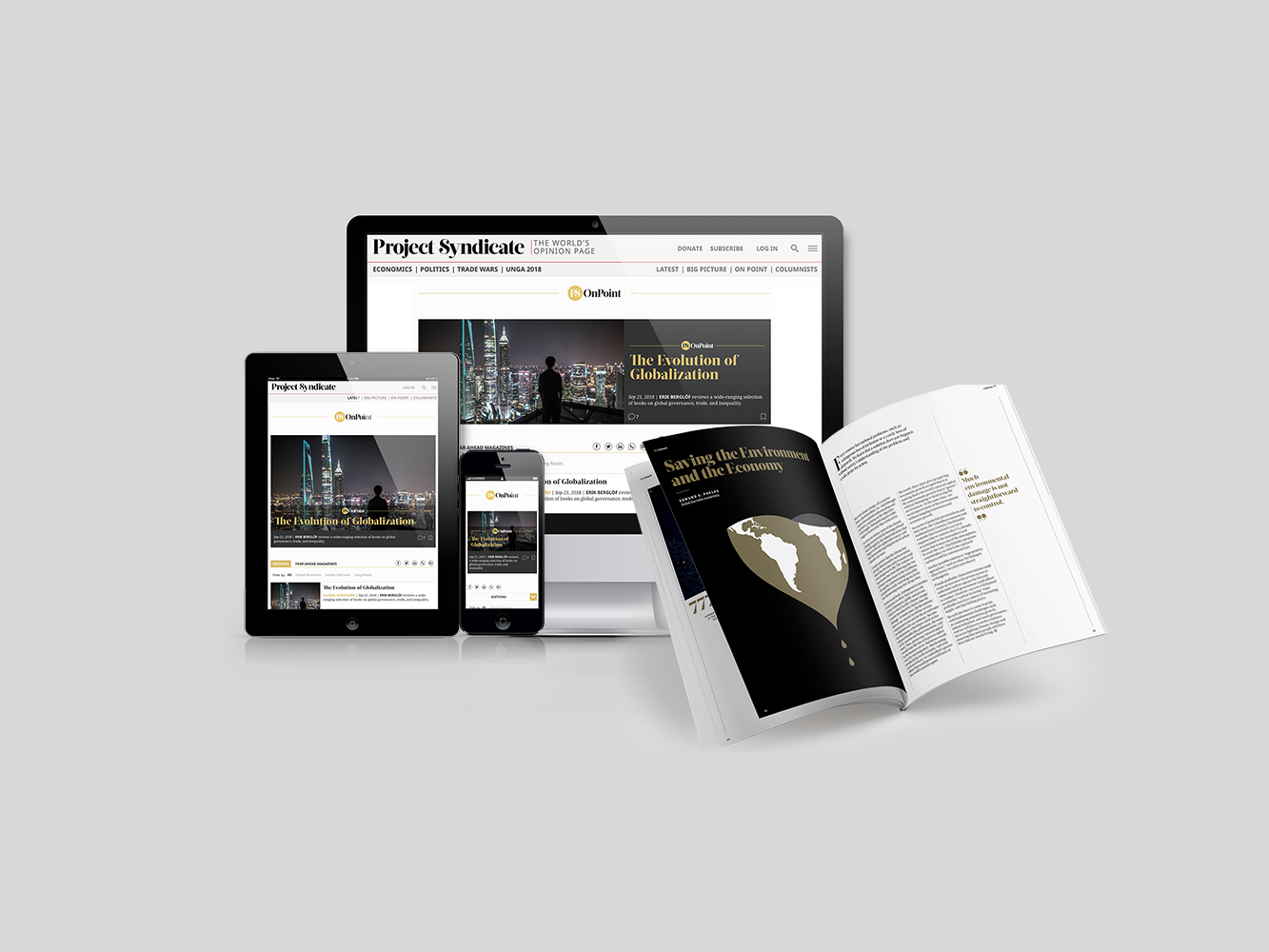 Subscribe now
Subscribe today and get unlimited access to OnPoint, the Big Picture, the PS archive of more than 14,000 commentaries, and our annual magazine, for less than $2 a week.
Podle stejné logiky spotřebitelé málokdy špatně chápou užitečnost produktů, které nakupují. Podobně i firmy jsou jen málokdy nešťastné, že během konjunktury vyráběly. I ony mají o cenách, za které nakupují, stejné informace jako o cenách, za které prodávají. A i ony podléhají tomu, co Lucas označil za "nominální mispercepce". Monopolní (a monopsonní) síla může být hnacím motorem klínu mezi cenami a mezními příjmy (a mezi mzdami a mezními náklady práce). Obecně řečeno však firmy raději přijmou více zaměstnanců a vyrobí více věcí při aktuálních mzdách/cenách, ať jsou jakékoliv. Využijí známých příležitostí v současnosti, místo aby čekaly na neznámou budoucnost.
Kdo se tedy během boomu skutečně chová nejvíc úzkoprse? Jsou to ti, kdo investovali do vyložených podvodů typu Theranos nebo do riskantních sázek, jako jsou WeWork či bitcoin. Jsou to ti, kdo s odstupem času litují a žehrají na to, že centrální banka nesebrala misku s punčem mnohem dříve. Kéž by nebyli podlehli záchvatu obchodování s pozitivní zpětnou vazbou. Kéž by nebyli propadli iracionální nevázanosti a neskočili na všechno, co jim donesly tamtamy finančních drbů. Jak se žertovně vyjádřil ekonomický historik dvacátého století Charles P. Kindleberger: "Nic nenaruší vaši pohodu a schopnost úsudku víc, než když vám zbohatne kamarád."
Závist a hamižnost jsou múzami, které vždy někoho přesvědčí, aby nakupoval na vrcholu bubliny. Teprve později si tito pošetilci položí otázku, proč neexistovalo více náznaků o možných rizicích, případně sáhnou po jiném argumentu, který jim umožní zachovat si zdravý rozum.
I z tohoto hlediska je však přesvědčení, že po boomu je namístě období likvidace a kontrakce, jen obtížně pochopitelné. Hospodářské cykly mohou skončit novým nastavením poměrů, v němž hodnoty aktiv opět začnou odrážet základní ukazatele, ale také mohou skončit depresí a masovou nezaměstnaností. Nikdy neexistuje dobrý důvod, proč by druhá možnost měla převážit.
Z angličtiny přeložil Jiří Kobělka