Nee, we hebben geen nieuwe recessie "nodig"
BERKELEY – Ik kreeg onlangs een e-mailtje van mijn vriend Mark Thoma van de Universiteit van Oregon, waarin hij vroeg of ik ook een toename van de commentaren had waargenomen waarin wordt gesuggereerd dat een recessie een goede en gezonde loutering is voor de economie (of iets in die zin). In feite heb ik ook gezien dat steeds meer commentatoren van mening zijn dat "recessies, hoe pijnlijk ze ook mogen zijn, een noodzakelijke voorwaarde voor nieuwe groei vormen." Daar ben ik nogal door verrast.
Natuurlijk was het niet ongebruikelijk dat commentatoren een "noodzakelijke" recessie bepleitten vóórdat de grote recessie in 2008-2010 toesloeg. Maar ik had verondersteld dat deze bewering inmiddels wel morsdood zou zijn. Wie zou in 2019 nu nog met een strak gezicht kunnen zeggen dat een recessie en hoge werkloosheid bij een lage inflatie iets goeds zou zijn?
Blijkbaar heb ik dat toch verkeerd ingeschat. Het betoog blijkt een voorbeeld te zijn van wat Nobelprijswinnaar Paul Krugman een "zombie-idee" noemt … "dat al lang geleden ter ziele had moeten gaan, op grond van het beschikbare bewijsmateriaal of de logica, maar niettemin blijft voortstrompelen om de hersenen van mensen op te eten." Degenen die beweren dat zij recessies verwelkomen hebben duidelijk nooit naar de data gekeken. Als ze dat wel hadden gedaan, zouden ze begrepen hebben dat weldadige structurele veranderingen in de economie zich tijdens bloeiperioden voordoen, en niet tijdens recessies.
Het verschuiven van werkers van de productie van goederen of diensten met een lage marge naar de productie van goederen of diensten met een nul-marge is duidelijk geen vooruitgang. Ook is er geen theoretische of empirische reden om te denken dat mensen en middelen tijdens bloeiperioden niet rechtstreeks van de productie van goederen of diensten met een lage marge naar de productie van goederen of diensten met een hoge marge zouden kunnen worden verplaatst, alsof er een complete ineenstorting voor nodig zou zijn om de voorwaarden voor een dergelijke beweging te scheppen.
Degenen die het luidst klappen voor recessies zijn doorgaans geen consumenten, werkers of werkgevers. Meestal zijn het financiers. De werkers zelf zijn immers zelden ongelukkig dat ze tijdens bloeiperioden moeten werken.
De eerlijkheid gebiedt te zeggen dat Robert Lucas, een winnaar van de Nobelprijs voor de economie, in de jaren zeventig heeft geopperd dat werkers in de nasleep van een bloeiperiode uiteindelijk ongelukkig zouden kunnen zijn met het feit dat ze in de goede tijden zo hard hadden gewerkt. Omdat ze de prijzen van de goederen die ze kochten verkeerd hadden ingeschat, zo betoogde hij, zouden ze ontdekken dat ze de waarde van hun reële (voor de inflatie gecorrigeerde) lonen hadden overschat: ze hadden niet zo veel verdiend als ze dachten. Maar Lucas heeft nooit uitgelegd waarom werkers meer informatie zouden hebben over hun loon dan over de prijzen die ze voor hun boodschappen, huur, enzovoort moesten betalen. Zelfs als abstracte beschrijving van een of ander ongespecificeerd proces was zijn vermoeden nogal uit de lucht gegrepen.
Subscribe now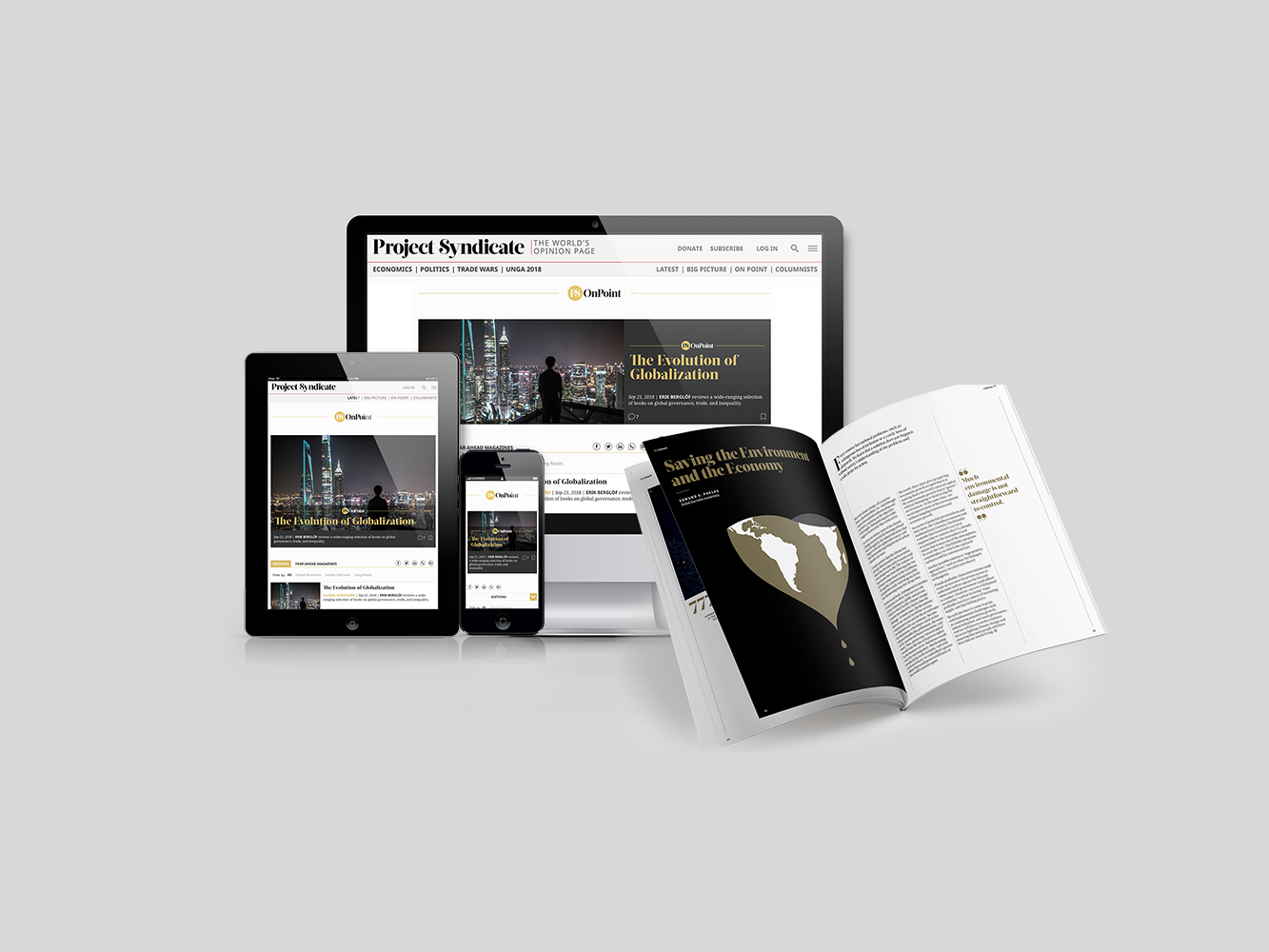 Subscribe now
Subscribe today and get unlimited access to OnPoint, the Big Picture, the PS archive of more than 14,000 commentaries, and our annual magazine, for less than $2 a week.
Op dezelfde manier begrijpen consumenten zelden op de verkeerde manier het nut van datgene wat zij kopen. En bedrijven zijn evenzeer zelden ongelukkig met wat ze tijdens een bloeiperiode geproduceerd hebben. Ook zij hebben net zo veel informatie over de prijzen waarvoor zij iets moeten kopen als over de prijzen waarvoor ze iets verkopen. Ook zij zijn onderworpen aan wat Lucas "nominale misvattingen" heeft genoemd. Monopolie- (en monopsonie-)macht kan een wig drijven tussen prijzen en marginale omzetten (en tussen lonen en marginale arbeidskosten). Maar over het algemeen geven bedrijven er de voorkeur aan meer werkers in te huren en meer spullen te produceren tegen wat de huidige prijs ook moge zijn. Ze zullen liever de kansen die zij kennen in het heden grijpen dan wachten op een onbekende toekomst.
Dus wie hebben nu werkelijk de grootste oogkleppen op tijdens bloeiperioden? Dat zijn degenen die beleggen in regelrechte oplichterij als Theranos, of in riskante gokken als WeWork en Bitcoin. Het zijn degenen die na afloop spijt krijgen, en die hadden gewild dat de centrale bank veel eerder de kredietkraan had dichtgedraaid. Als ze nou maar niet ten prooi waren gevallen aan de manie van de positive-feedback-handel. Als ze zich nou maar niet te buiten waren gegaan aan irrationele uitbundigheid, en niet waren bezweken voor wat ze in de echokamer van het financiële geruchtencircuit hadden gehoord. Zoals de 20e-eeuwse economische historicus Charles P. Kindleberger op beroemde wijze heeft gezegd: "Er is niets zo verontrustends voor iemands welzijn en gezonde oordeel als het rijk zien worden van een vriend."
Jaloezie en hebzucht zijn de muzen die sommigen er altijd weer van weten te overtuigen om op het hoogtepunt van een zeepbel te kopen. Pas in een later stadium zullen deze grotere dwazen zich afvragen waarom er niet meer gezinspeeld is op de risico's, of naar een ander argument grijpen waarmee ze op het juiste spoor gehouden hadden kunnen worden.
Maar zelfs vanuit dit perspectief bezien blijft de overtuiging dat er na een bloeiperiode een periode van liquidatie en contractie nodig is onbegrijpelijk. Conjunctuurcycli kunnen eindigen met een aanpassing, waarin de aandelenkoersen weer de onderliggende fundamentele waarden gaan weerspiegelen, of met een depressie en massale werkloosheid. Er is geen enkele reden te bedenken waarom de tweede optie de overhand zou moeten hebben.
Vertaling: Menno Grootveld