Moderní měnové pohromy
LOS ANGELES – Moderní měnová teorie (MMT), zdánlivě nový přístup k hospodářské politice, se stává žhavým tématem a získává podporu předních amerických progresivistů, třeba prezidentského kandidáta Bernieho Sanderse a představitelky demokratů Alexandrie Ocasio-Cortezové. Fanoušci MMT by si ale měli vzít ponaučení z Latinské Ameriky, kde politiky založené na podobných idejích nevyhnutelně skončily ekonomickou katastrofou.
Podle příznivců MMT by Federální rezervní systém USA měl tisknout velké sumy peněz k financování rozsáhlých projektů veřejné infrastruktury, vedle programu "zaručeného zaměstnání" usilujícího o zajištění plné zaměstnanosti. Výrazné zvýšení zadluženosti veřejného sektoru podle stoupenců MMT nepředstavuje nebezpečí pro zemi, která si může půjčovat ve vlastní měně, jak platí pro Spojené státy.
Tento nekonvenční názor už kritizovali keynesiánci i monetaristé. Mnozí uznávaní akademičtí ekonomové, mimo jiné Paul Krugman, Kenneth Rogoff a Larry Summers, říkají, že MMT nedává mnoho smyslu.
Zastánci MMT v reakci na to prohlašují, že kritici teorie plně nerozumí tomu, jak moderní měnová ekonomika funguje. Podle vlivných obhájců MMT, například Stephanie Keltonové, vlády v zemích s vlastní národní měnou, jako jsou USA, nesvazují tvrdé rozpočtové meze, protože si k financování vyšších výdajů jednoduše mohou natisknout víc peněz.
Posoudit podstatu MMT je obtížné, a to ze dvou důvodů. V prvé řadě její stoupenci nepředložili jednotný, podrobný popis toho, jak má model fungovat. Jak nedávno napsal Krugman, stoupenci MMT "bývají mlhaví ohledně toho, v čem se neshodnou s konvenčními názory, a také mají silný zvyk bez přemýšlení odmítat každý pokus vyznat se v tom, co říkají". Dále podporovatelé MMT nenabídli téměř žádné obrysy toho, jak by tato politika mohla fungovat v praxi, zejména ve střednědobém a dlouhodobém výhledu.
Jejich přístup ale není bez pravzorů. MMT či určitá její varianta už se zkoušela v několika latinskoamerických zemích, včetně Chile, Argentiny, Brazílie, Ekvádoru, Nikaraguy, Peru a Venezuely. Všechny tehdy měly svou vlastní měnu. Tamní vlády – téměř všechny populistické – se navíc opíraly o argumenty podobné těm, které používají dnešní stoupenci MMT, aby ospravedlnily obrovské nárůsty veřejných výdajů financovaných centrální bankou. Všechny tyto experimenty přitom vedly k překotné inflaci, obrovským devalvacím měn a strmým poklesům reálných mezd.
Subscribe now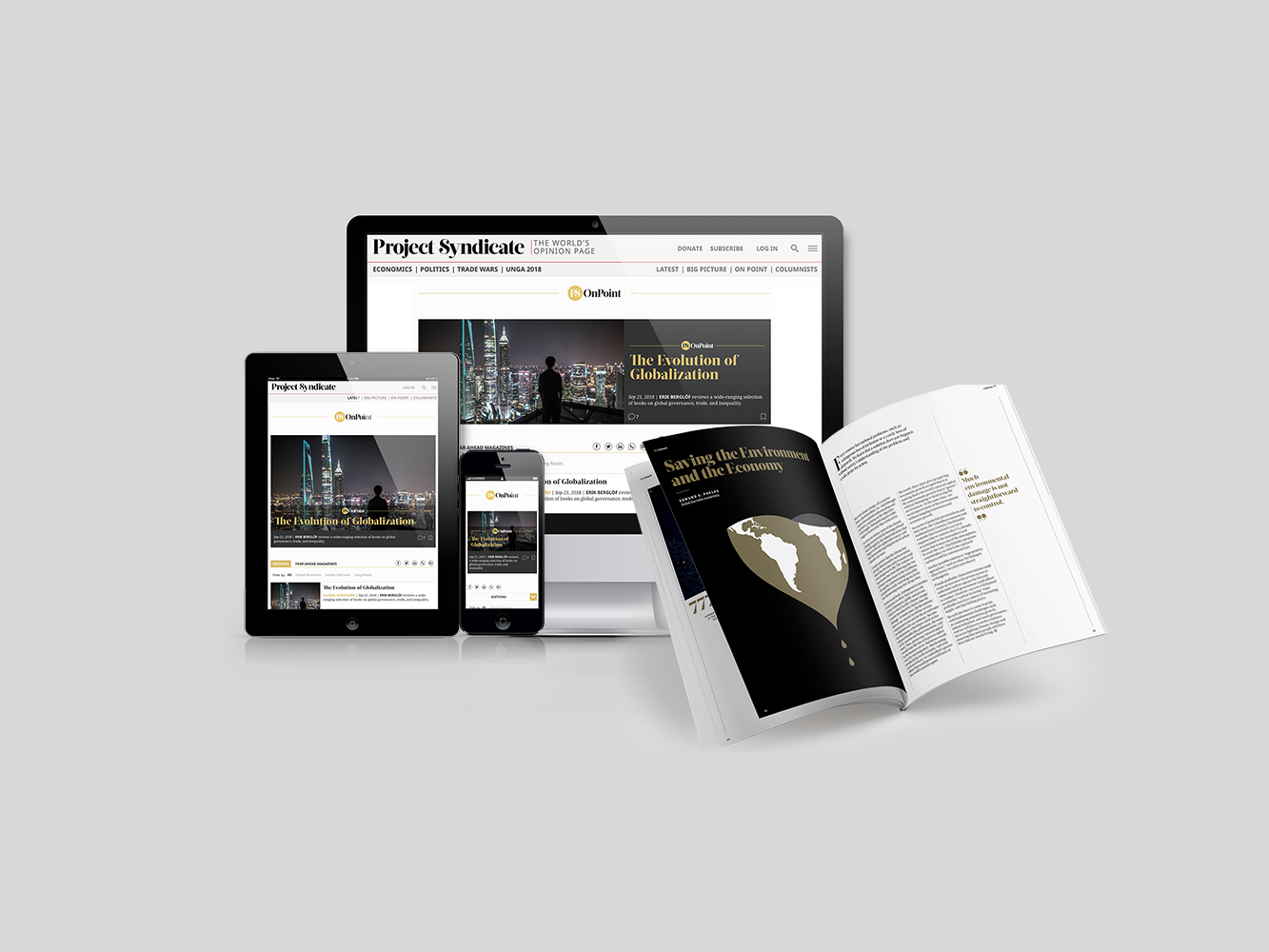 Subscribe now
Get unlimited access to OnPoint, the Big Picture, and the entire PS archive of more than 14,000 commentaries, plus our annual magazine, for less than $2 a week.
Obzvlášť poučná jsou čtyři období: Chile za socialistického režimu prezidenta Salvadora Allenda v letech 1970 až 1973, Peru za první administrativy prezidenta Alana Garcíi (1985-1990), Argentina za prezidentů Néstora Kirchnera a Cristiny Fernándezové de Kirchner v letech 2003 až 2015 a Venezuela od roku 1999 za prezidentů Huga Cháveze a Nicoláse Madura.
Ve všech čtyřech případech se projevil podobný vzorec. Jakmile úřady natiskly peníze k financování velmi rozsáhlých fiskálních schodků, okamžitě následoval ekonomický rozkvět. Mzdy stouply (za pomoci podstatných nárůstů minimálních mezd), nezaměstnanost klesla. Brzy se však objevily nesnáze a ceny prudce vyletěly, v některých případech hyperinflačním tempem. V Chile roku 1973 inflace činila 500 %, v Peru roku 1990 zhruba 7 000 % a ve Venezuele se očekává, že letos dosáhne téměř deseti milionů procent. V Argentině byla oproti tomu inflace mírnější, přesto stále velmi vysoká, v roce 2015 v průměru 40 %.
Státní orgány reagovaly zavedením regulace cen a mezd a tuhými ochranářskými politikami. Regulace ale nefungovala a výstup a zaměstnanost se nakonec zhroutily. Ještě horší je, že ve třech z těchto čtyř zemí se během experimentu s přístupem ve stylu MMT strmě propadly mzdy očištěné o inflaci. V dotčených obdobích se reálné mzdy snížily o 39 % v Chile, 41 % v Peru a o víc než 50 % ve Venezuele – což ublížilo chudým a střední třídě.
Ve všech případech měli centrální banku pod kontrolou politici, s předvídatelnými důsledky. V Chile peněžní nabídka nabobtnala jen v roce 1973 o 360 % a pomohla financovat rozpočtový deficit odpovídající ohromujícím 24 % HDP. V Peru roku 1989 přibylo peněz o 7 000 % a fiskální deficit překročil 10 % HDP. V Argentině roku 2015 činil schodek 6 % HDP a roční míra tvorby peněz přesáhla 40 %. Venezuela má v současnosti schodek ve výši 32 % HDP a růst peněžní nabídky se odhaduje na víc než 1 000 % ročně.
Jak se v těchto zemích zvyšovala inflace, lidé značně omezili držení peněz v domácnosti. Protože však vlády vyžadovaly úhradu daní v místní měně, úplně nevymizely. Místo toho se dramaticky zvýšilo tempo přechodu peněz z ruky do ruky, jejž ekonomové nazývají "rychlostí oběhu". Nikdo nechtěl držet papírové peníze, které každý měsíc ztratily 20 % hodnoty nebo ještě víc.
Když se zhroutí poptávka po penězích, účinky přibývání peněz na inflaci sílí a vzniká začarovaný kruh. Jedním vážným důsledkem je, že měna rychle devalvuje na mezinárodních trzích. Příznivci MMT pohodlně přehlížejí prostý fakt, že jakmile se hodnota místní měny zřítí, poptávka po ní drasticky klesá. Jenže právě to je zřejmě jedna z největších slabin teorie a vzhledem k ní je pro kteroukoli zemi nesmírně riskantní ji uvést do praxe.
Zkušenost Latinské Ameriky by dnešním fanouškům MMT měla posloužit jako jasná výstraha. V celé škále zemí a ve zcela odlišných dobách vyústila fiskální expanze financovaná tištěním peněz v nezvladatelnou ztrátu ekonomické stability. Ideje hospodářské politiky jsou často v praxi tak nebezpečné, jak jsou v teorii mylné. MMT může být ukázkovým příkladem.