Cortar el ciclo de terror en Medio Oriente
FEZ – En julio, el primer ministro iraquí Haider al-Abadi anunció la expulsión de Estado Islámico (ISIS) de Mosul, la segunda ciudad más grande del país, que había capturado hace tres años. Tarde o temprano, también perderá Raqqa, capital del autoproclamado califato y última ciudad importante bajo su control. Pero estas derrotas no implican la caída de ISIS (mucho menos la del terrorismo islamista) ni la pronta solución de los conflictos más agudos de Medio Oriente.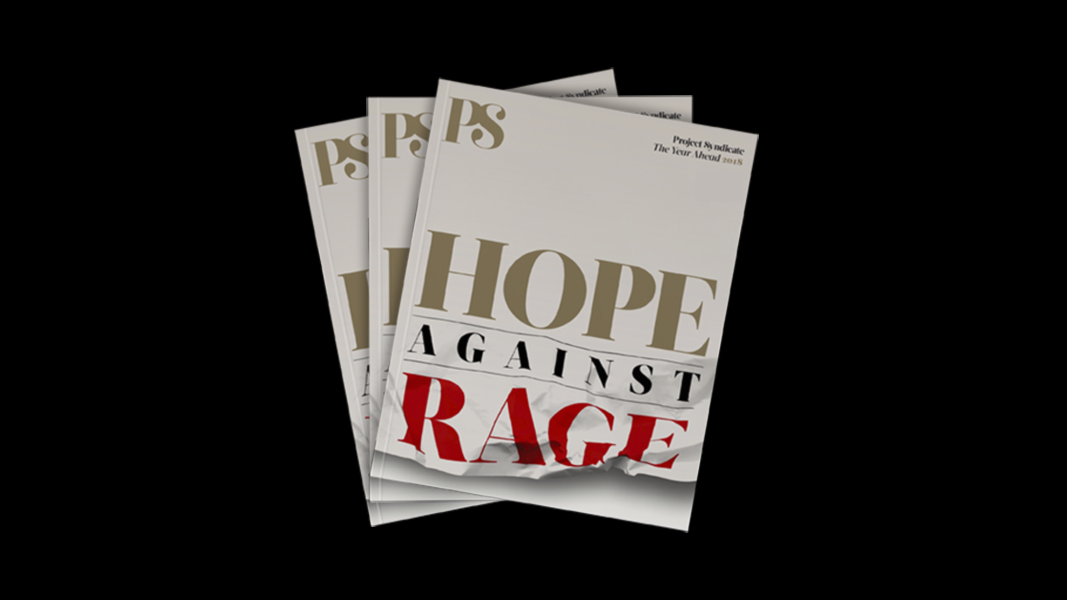 The Year Ahead 2018
The world's leading thinkers and policymakers examine what's come apart in the past year, and anticipate what will define the year ahead.
Es verdad que al desdibujarse el sueño de un califato islámico, ISIS y grupos similares perderán capacidad de reclutar a jóvenes descontentos. El flujo de extranjeros con intención de convertirse en yihadistas que cruzan de Turquía a Siria para unirse a ISIS ya colapsó de 2000 por mes a unos 50.
Pero esos grupos todavía tienen poderosos anzuelos a su disposición. Sobre todo, son capaces de ofrecer a jóvenes desilusionados un sentido de pertenencia y propósito. Que eso implique asesinatos, terror y destrucción puede incluso hacerlo más atractivo para jóvenes frustrados y resentidos.
Pese a las recientes derrotas sufridas por ISIS, dar por eliminada la amenaza que plantea es prematuro e injustificado. Basta pensar en la historia de Al Qaeda, que demuestra que incluso caído el estado que protegía a un grupo terrorista, su ideología radical puede seguir fomentando la violencia en todas partes. Sólo hace falta que los líderes de la banda ajusten sus métodos para seguir atrayendo reclutas y planificando ataques, aunque no estén dentro de un estado soberano amigo.
Para ello, en Irak los grupos terroristas seguirán explotando el sectarismo, que ya dividía al país mucho antes de la invasión estadounidense de 2003. Más en general, pueden capitalizar la tensión creciente entre musulmanes sunitas y shiitas, para atraer a jóvenes marginados del primer grupo.
Esta dinámica cada vez más peligrosa es evidente en la decisión de Arabia Saudita, Egipto y los Emiratos Árabes Unidos de cortar relaciones diplomáticas con Qatar, al que acusan de tener vínculos con grupos terroristas de la región y con Irán, principal rival de Arabia Saudita en la lucha por la influencia regional. También es visible en la devastadora guerra por intermediarios que se desarrolla en Yemen, convertido en un campo de batalla clave de la competencia entre iraníes y sauditas.
En este contexto, parece probable que ISIS, desde sus bases dispersas en la península egipcia del Sinaí, Irak, Libia y Yemen, podrá seguir planificando y ejecutando atentados terroristas en Medio Oriente y el resto del mundo. Pero hay formas de evitarlo, o al menos minimizar el daño.
Para empezar, los gobiernos y demás actores del mundo árabe deben cortar todos los vínculos financieros con grupos terroristas. Además de las transferencias oficiales, esto implica detener la provisión de fondos al terrorismo procedentes de ciudadanos particulares. Los códigos legales de los estados de la región ya son severos; sólo se necesita su aplicación más efectiva por parte de los gobiernos contra quienes financian al terrorismo.
Al mismo tiempo, los líderes religiosos y políticos deben condenar en voz alta la ideología islamista violenta que impulsa a los movimientos yihadistas, y repudiarlos con el mismo vigor que reservan para los que se alzan contra su propia autoridad. Qui tacet consentire videtur (quien calla consiente). En este caso, el consentimiento tácito envalentona a los actores terroristas, con resultados fatales.
Los países de Medio Oriente han quedado asociados en todo el mundo con ideologías extremistas y terrorismo. Para recuperar la buena reputación y sanar sus sociedades y economías, deben actuar decididamente para restar atractivo a los reclutadores terroristas. Argelia, Marruecos y Túnez ya han dado pasos en esa dirección, pero no pueden hacerlo solos.
Como estos países, los otros en Medio Oriente no deben bajar la guardia ante la aparente caída de ISIS como entidad territorial. En definitiva, el único modo de cortar el ciclo de terror y violencia en el mundo árabe es resolver los conflictos internos del Islam. Pero para llegar a ese punto, los gobiernos de la región deben encarar urgentemente una doble estrategia de interdicción y condena.
Traducción: Esteban Flamini