Новая Германия Ангелы Меркель
БЕРЛИН – Несмотря на победу Христианско-демократического союза (ХДС) немецкого канцлера Ангелы Меркель на федеральных выборах в сентябре, эта победа не означает, что будущее страны является совершенно ясным. Результат, которого достигнет Меркель при формировании новой коалиции с партиями Свободных демократов и «Зелёных», не только определит траекторию экономического развития Германии на следующие четыре года, оно станет судьбоносным для процесса превращения страны в действительно открытое общество.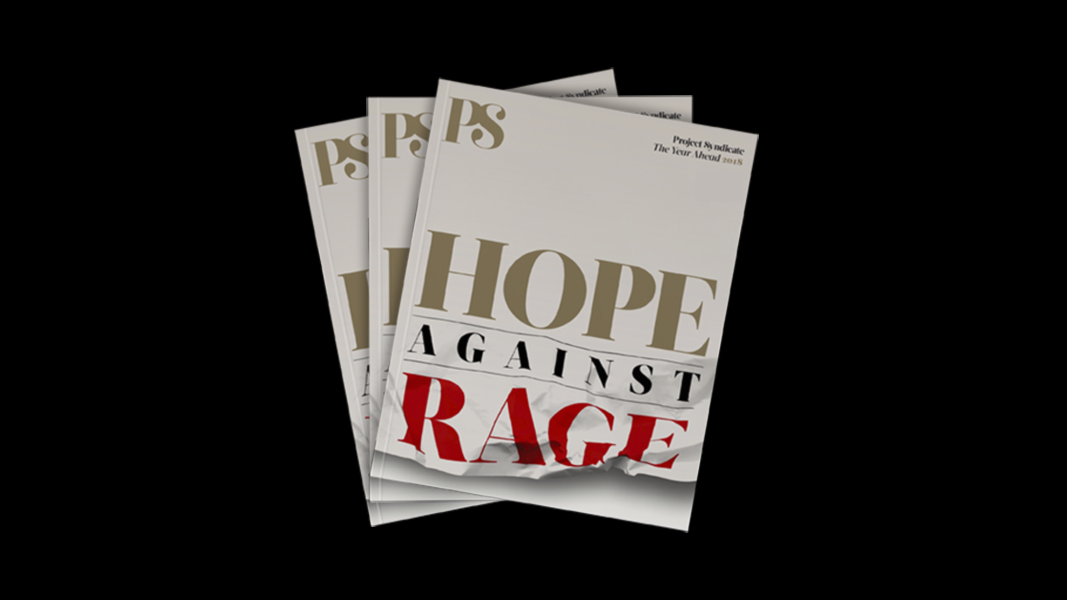 The Year Ahead 2018
The world's leading thinkers and policymakers examine what's come apart in the past year, and anticipate what will define the year ahead.
В течение жизни менее чем одного поколения Германия, считавшаяся когда-то больным человеком Европы, превратилась в мировую экономическую державу. Истина, однако, в том, что нынешние экономические успехи Германии являются следствием не столько хорошей политики, сколько благоприятных внешних условий, причём особенно в Европе: именно они гарантировали сильный спрос на немецкий экспорт.
Да, конечно, воспользоваться этим внешним спросом Германия смогла благодаря важным внутриэкономическим реформам. Но они были проведены задолго до того, как Меркель пришла к власти; за 12 лет её правления количество значительных экономических реформ было минимальным. Например, внутренние частные инвестиции в стране остаются на слабом уровне, в том числе из-за излишне зарегулированного сектора услуг и избыточной бюрократической нагрузки.
Кроме того, пока немецкое правительство проповедовало соседним странам необходимость политики сокращения госрасходов, само оно занималось повышением социальных расходов на пенсии и пособия, при этом объём чистых государственных инвестиций стал отрицательным. Крайне нужная реформа налоговой системы, проведения которой когда-то требовал ХДС, так и не материализовалась. Наконец, несмотря на рост занятости при Меркель, создание новых рабочих мест не привело к сокращению сегмента низких зарплат на рынке труда.
Партии, которые вероятнее всего войдут в новое правительство – ХДС (и её братская партия из Баварии – Христианско-социальный союз), Зелёные и Свободные демократы, – сражаются сейчас за то, как лучше использовать крупный профицит бюджета Германии в интересах своих избирателей. Но какое бы решение они ни приняли, экономические показатели Германии, видимо, и дальше будут оставаться сильными, по крайней мере, в том, что касается внешней торговли и сбалансированности бюджета.
Реальным испытанием для так называемой «коалиции Ямайки» (получившей своё название из-за цветов входящих в неё партий) станет не экономика. Всё, чего Меркель не достигла в сфере экономической политики, она компенсировала, добившись социальных перемен. Именно под её руководством Германия превратилась в то открытое общество, которым она сегодня является. Впрочем, это общество одновременно становится и всё более расколотым.
На сегодня около 20% населения Германии (его численность равна 82 миллионам) имеют мигрантские корни, при этом почти пять миллионов граждан являются мусульманами. Подобный мультикультурализм приводит к изменению мировосприятия у всех немцев. Сегодня из пяти жителей страны четверо признают ислам и гомосексуализм элементами немецкого общества; а из четверых трое считают, что такими элементами являются также мигранты и беженцы. Кроме того, население Германии – одно из самых проевропейски настроенных на континенте.
Три последних правительства страны (все эти правительства возглавляла Меркель) активно способствовали данной трансформации. Критики называют Меркель первым социал-демократическим канцлером из консервативной партии, потому что она поддержала множество прогрессивных решений, проповедуя при этом стабильность и традиционные ценности. Наверное, её самым важным решением, которое едва не стоило ей канцлерства, но которое в итоге может стать её главным наследием, оказалось решение 2015 года принять – вопреки жестокой оппозиции многих членов её собственной партии – почти 1,5 млн беженцев и заняться их интеграцией в немецкое общество.
Немецкие правительства под руководством Меркель развивали систему раннего обучения для детей, усиливали защиту детских прав, одновременно добившись значительного прогресса на пути к гендерному равенству. Расширение гибкого доступа к рынку труда, увеличение числа образовательных заведений для маленьких детей, а также финансовые стимулы помогли повысить долю экономически активных женщин. Этот показатель превысил 70% и является одним их самых высоких в странах промышленно-развитого мира. Нынешнее немецкое правительство ввело 30%-ю квоту для женщин в советах директоров крупных компаний и утвердило закон о прозрачности зарплат, который призван снизить гендерный разрыв в оплате труда в стране, до сих пор являющийся чудовищным – 21%.
Меркель не была инициатором этих реформ, в том числе и потому, что ей надо было избегать отчуждения членов собственной партии, относившихся к этим реформам негативно, но она оказывала им молчаливую поддержку. Например, в этом году Меркель проголосовала против легализации гей-браков, которые многие в её партии не поддерживают, однако она спокойно согласилась с решением Бундестага, надеясь, что данное голосование будет способствовать, как она выразилась, не только «уважению к разным мнениям», но и повышению «социальной сплочённости и мира».
В конечном итоге, именно талант Меркель в наведении мостов при возникновении социальных и политических разногласий сделал возможным превращение Германии в открытое общество. И именно это, а не экономическая политика, в конечном итоге, наверное, и станет величайшим достижением её канцлерства. Из-за принятого Меркель в 2015 году решения о беженцах, Германия в каком-то смысле уже прошла точку невозврата на пути к открытости.
Тем не менее, страну ждут впереди огромные трудности. Помимо технических и социальных проблем, связанных с успешной интеграцией беженцев, нужно также повышать толерантность всех немцев к исламу и в целом к разнородности. Нужны дальнейшие перемены в семейной и гендерной политике, а также перестройка образовательной системы.
В условиях, когда в Германии продолжаются дебаты о том, что значит быть немцем, результаты переговоров о будущей коалиции определят, насколько эффективно новое правительство Меркель сможет справиться с данными вызовами. Если ему это удастся, Меркель войдёт в историю как архитектор нового немецкого общества.